Modern Comfort Cooking Cover Reveal + GIVEAWAY!
Sound the trumpets!
Because today is a very exciting day!
I finally get to formally introduce you to the cookbook I made for y'all. Back in March I spilled the beans about my exit from the financial industry, so that I could focus on cooking and CGM full-time. Also, Page Street Publishing had approached me about writing a cookbook, and I was so excited I threw myself into cooking and testing recipes. It's been a long journey that started back in January of this year, and today I am so effing pumped to finally reveal cover and title to you!
So without further adeiu, I would like for you to meet:
MODERN COMFORT COOKING – Feel Good Favorites Made Fresh and New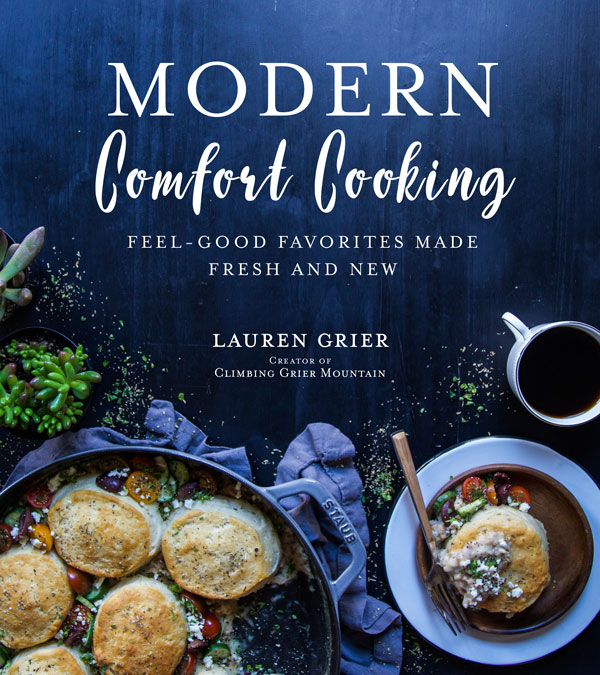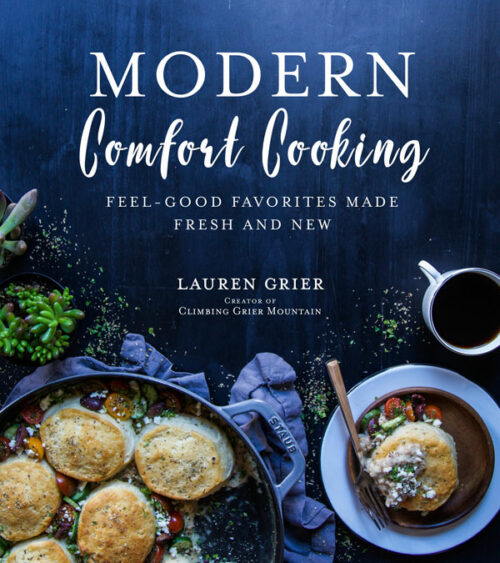 I can't tell you how good it feels to finally share the title and cover. The cover of "Modern Comfort Cooking" represents me to tee. Dark and moody with a soul-satisfying meal that you will enjoy over and over again. The cover feels good to me, as if I was having you over for dinner, and we had just sat down. So I hope it feels good to you, too!
Okay, a few things about the cookbook. There are over 80 brand-spanking new recipes for you to try! The recipes break out into six chapters which cover ideas for everything from "Brunch" to "Classic Comfort Food" to "Modern Drive Thru." My favorite chapter is definitely East Meets West: how can you say no to a Korean BBQ Burger with Miso-Candied Bacon? Or Mumbai Shrimp Tacos with Avocado Salsa? Or Korean Pulled Pork Lasagna?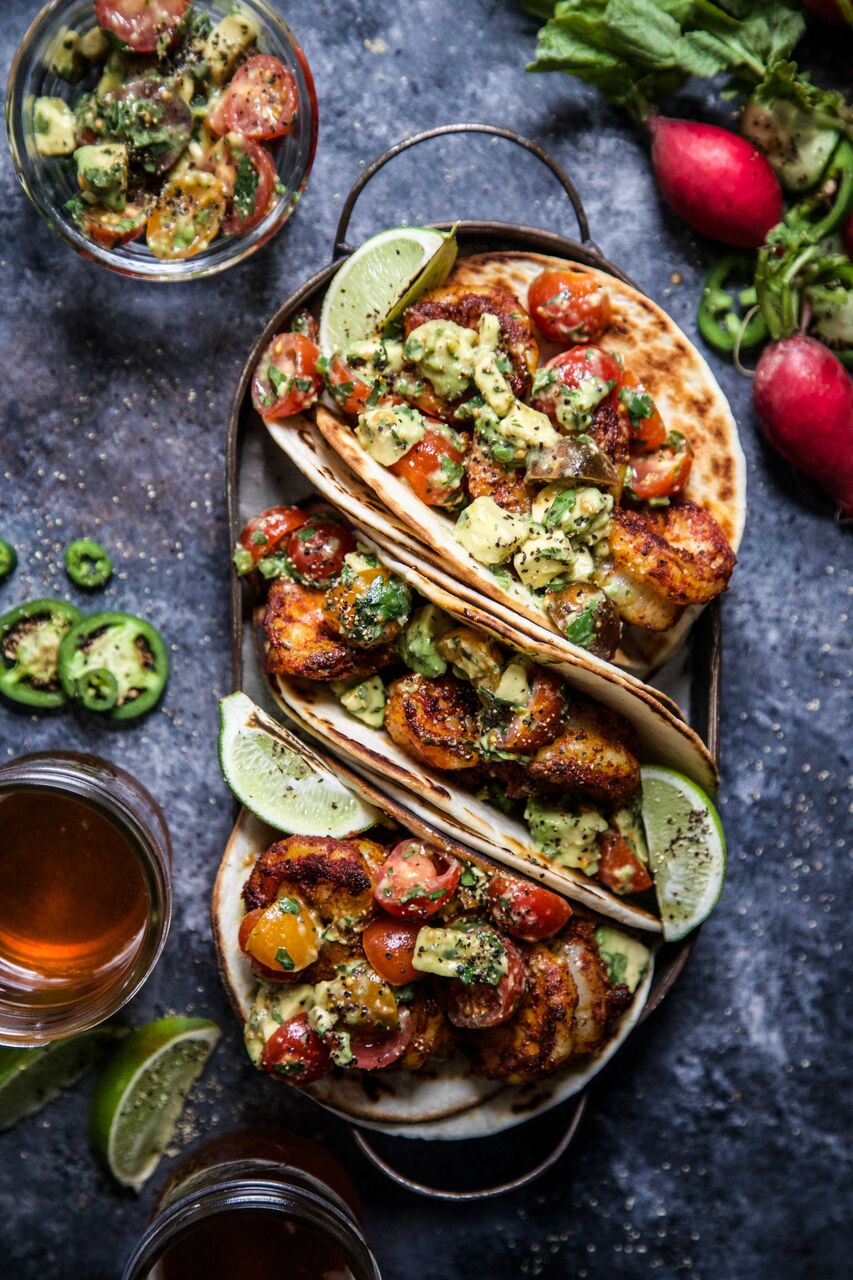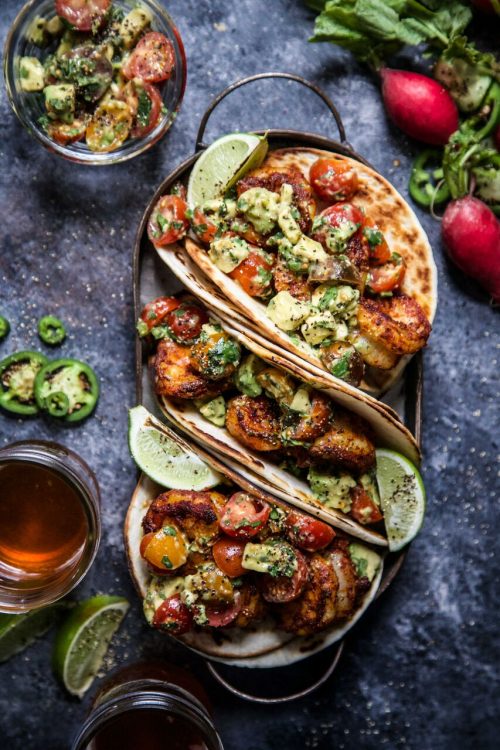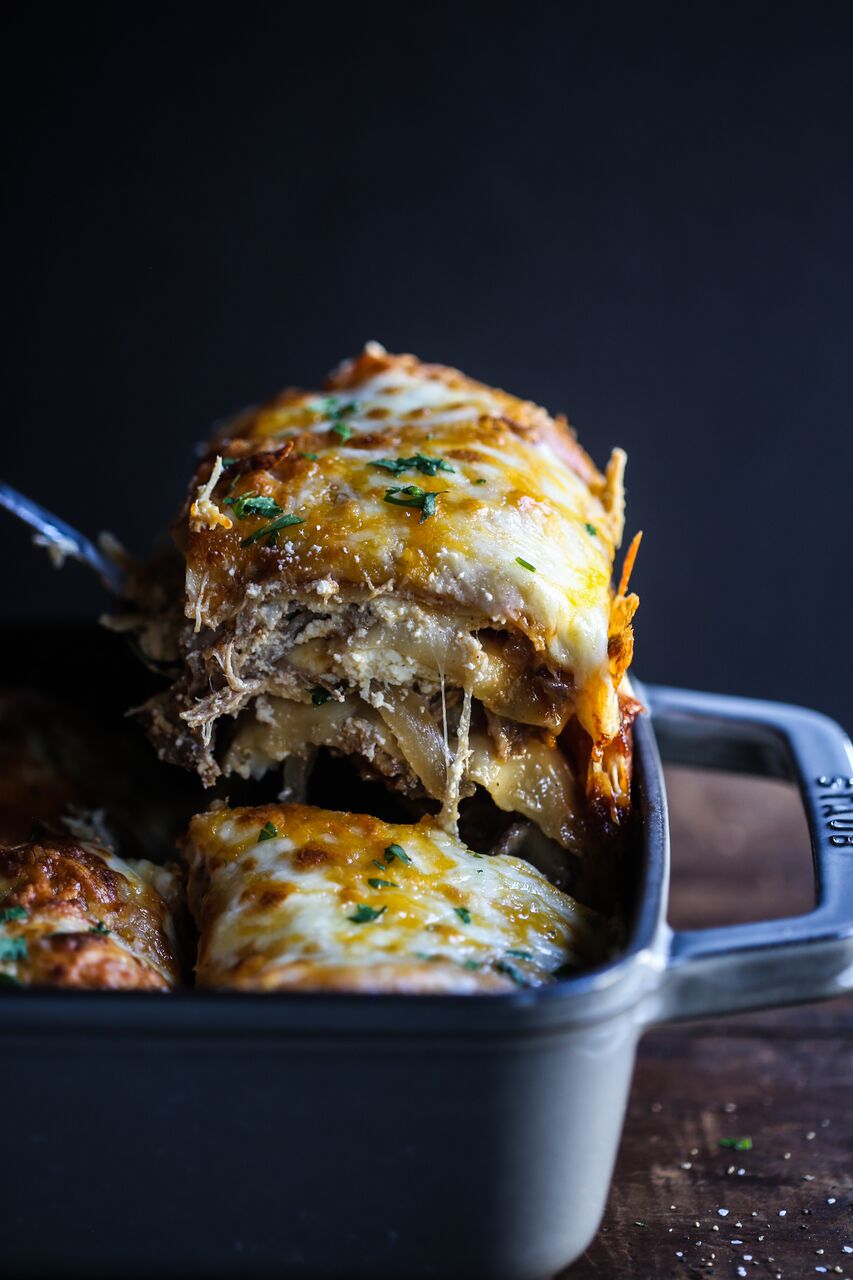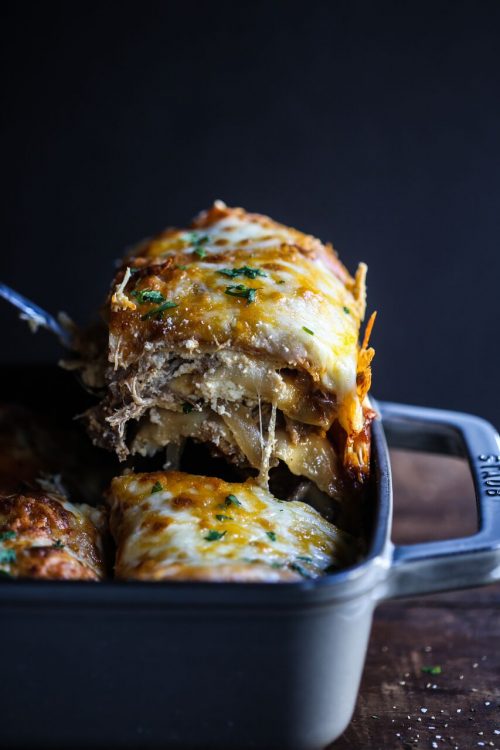 Since I can't exactly have each of you over for dinner, I hope you will invite me into your home and kitchen by ordering a copy of MODERN COMFORT COOKING. The cookbook won't hit shelves until December 5, 2017, but that's only a few months away! Which means pre-ordering is the best way to guarantee you will have the cookbook in time for the holidays!
Here a few online retailers where you can PRE-ORDER your very own copy!
Amazon | Barnes & Noble | Indiebound | Books-a-Million
Now, on to the GIVEAWAY! ***THIS GIVEAWAY IS NOW CLOSED!***
Since MODERN COMFORT COOKING wouldn't be possible without y'all, I am giving away 3 SIGNED COPIES to three lucky readers! All you have to do is leave a comment below telling me your favorite comfort food! This giveaway will run until October 2, 2017 and is open to US residents only.
THANK YOU for all your support during this entire process! I can't wait for MODERN COMFORT COOKING to enter your home. I know you will love it as much as I do.
xoxo