Double Mocha Pumpkin Flax Smoothies
Double Mocha Pumpkin Flax Smoothies are a healthy fall smoothie perfect for starting your morning off on the right foot!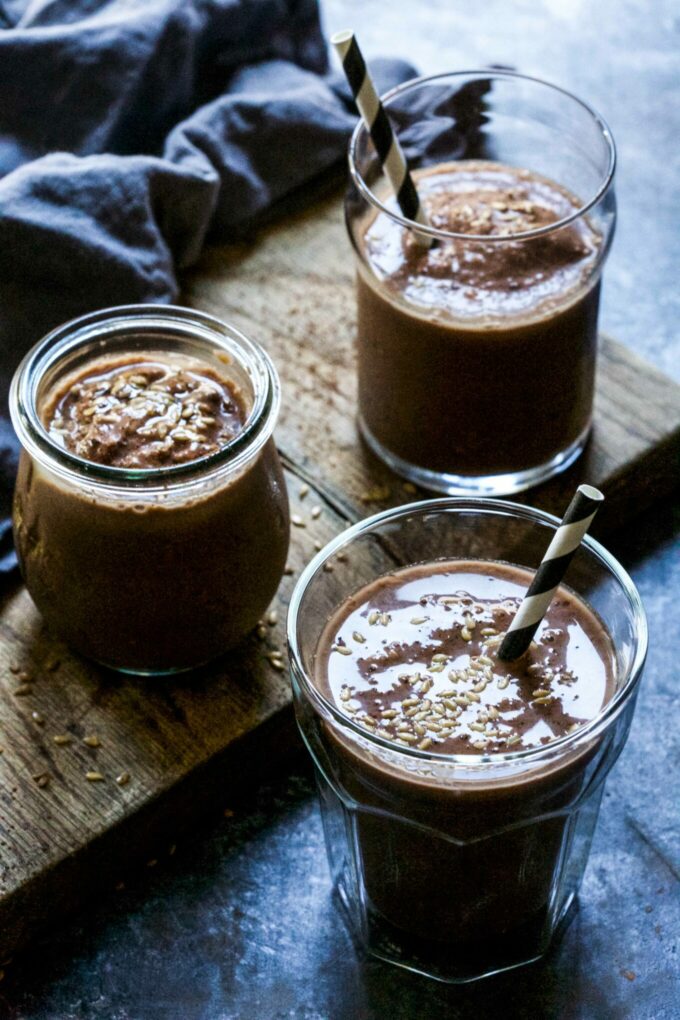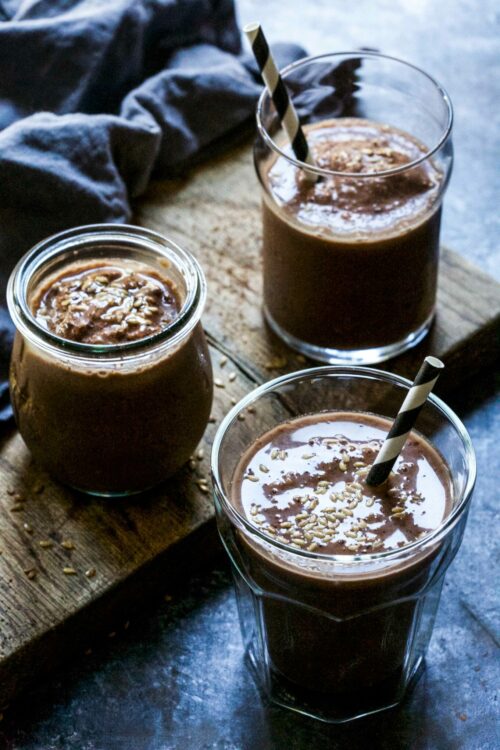 Whoa bessie.
And…..we are back from our whirlwind trip from Jordan!
I can't believe we've been gone for 11 days. Where does the time go? Currently I am keeping my eyeballs open with some Scotch tape. Nothing like 25 plus hours of traveling and crossing eight different time zones to make one feel completely fogged over.
If you followed along on our Middle East adventure you probably saw that we covered a lot of ground while in Jordan. From the capital city of Amman to the ancient city of Petra to camping in the Wadi Rum desert to scuba diving in the Red Sea and finally floating in the Dead Sea. Jordan was completely magical.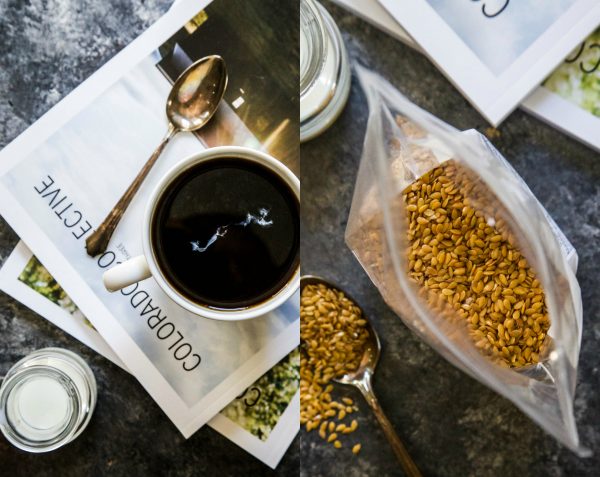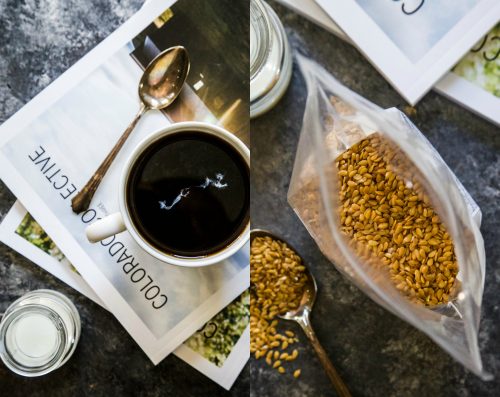 I know a lot of folks asked why we would even consider going to Jordan and it's because of the people. Jordanians are the most hospitable people in the world. They will literally give you the shirt off their back if you needed it. Besides the people, the food is extraordinary. Best falafels of my life!! Also, we have a thing or two to learn about real coffee. Every cup of coffee I had was like sipping liquid gold. I could seriously use six cups right now.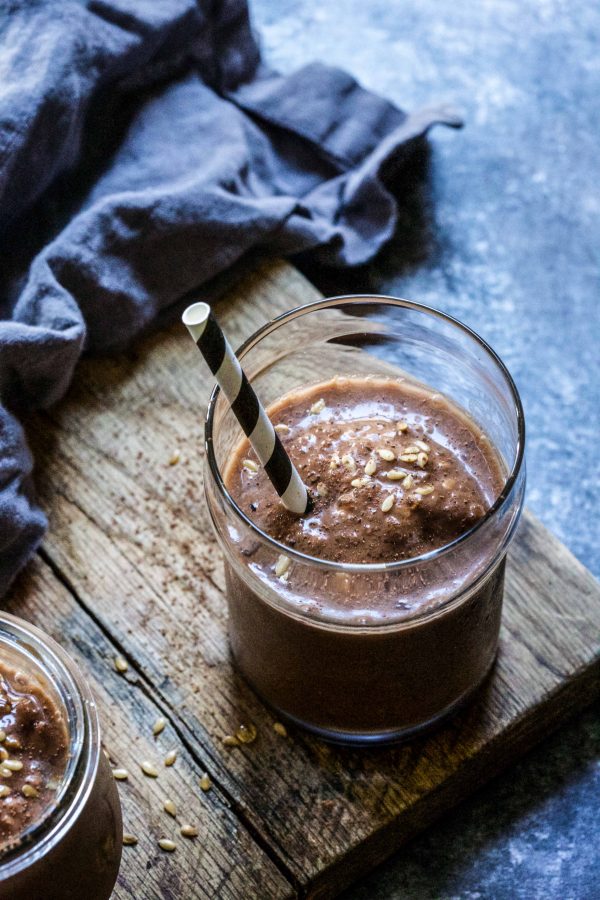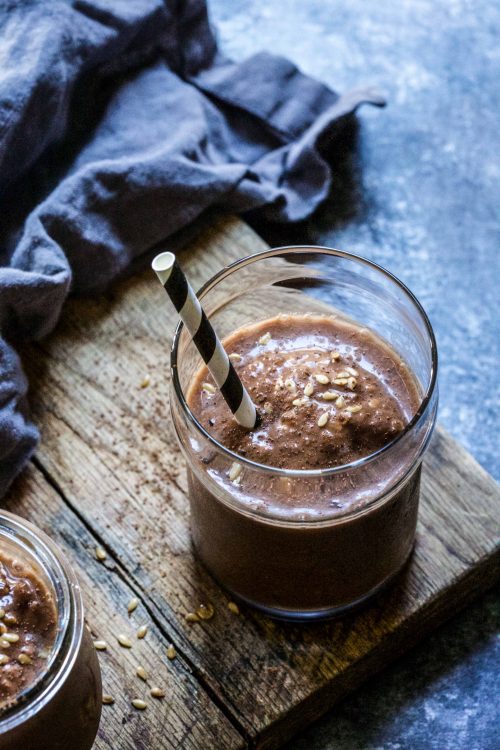 Anyways, I highly recommend you visit Jordan if you have a chance! It will change your life. I plan on providing a full recap of our travels soon! And with that, I think I may need to chug one of these Double Mocha Pumpkin Flax Smoothies to get through this Monday. Also, I can't believe it's October! HOLY CRAP!
Can we now officially go on a pumpkin everything rampage? Sweet. This Double Mocha Pumpkin Flax Smoothie is my version of chocolate pumpkin heaven. Place ice, Greek yogurt, two shots of coffee, pumpkin, flax (because it's a good source of fiber), a scoop of unsweetened cocoa powder, and BOOM! Fall in a glass. This might even make the PSL lovers think twice about their Monday morning routine.
Word.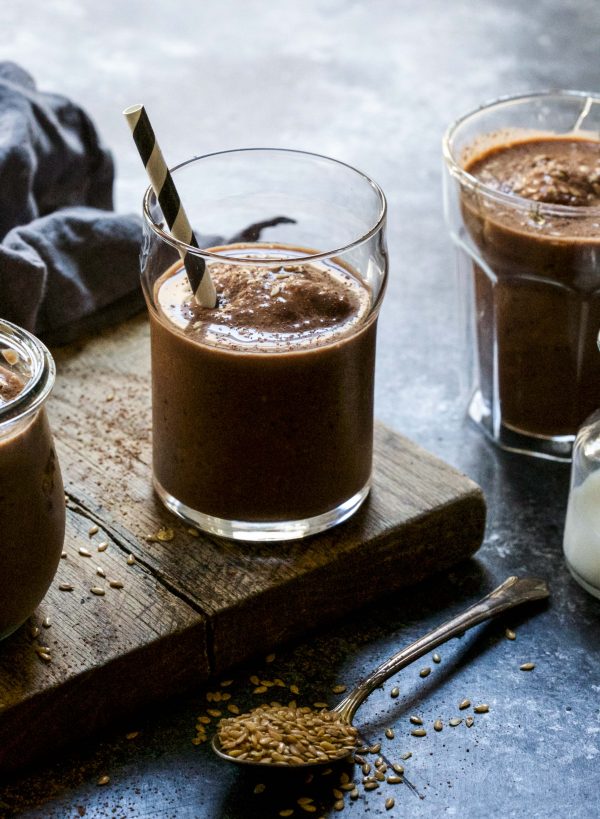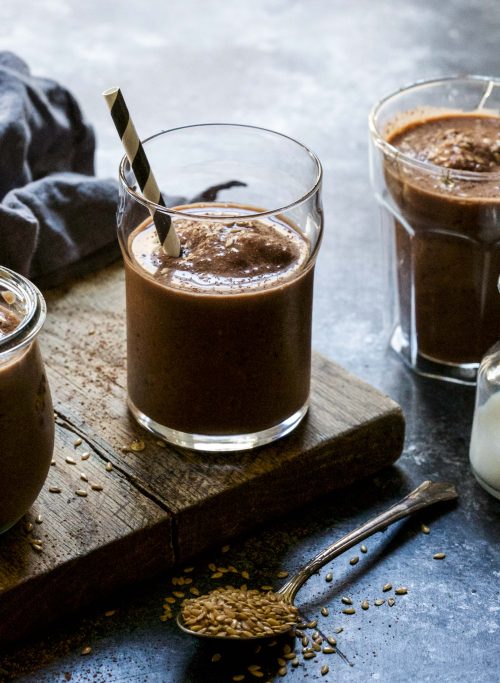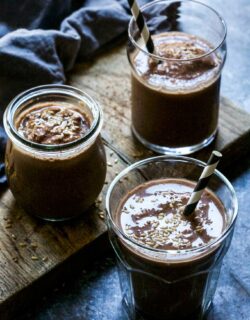 Double Mocha Pumpkin Flax Smoothies
Ingredients:
2 cups ice
1/3 cup pumpkin puree
1/3 cup plain Greek yogurt
2 tbsp unsweetened cocoa powder
2 tbsp flaxseed
2 tsp honey
1/2 cup brewed coffee, cooled
1 tsp vanilla extract
Directions:
Place all the ingredients into a blender. Blend until smooth. Pour into a glass and serve!
All images and text ©