Apple, Pomegranate, & Ginger Cobbler
Apple, Pomegranate, & Ginger Cobbler is a festive and delicious dessert perfect for any occasion! 
Well, I guess it's 'fallinter'.
I didn't know this was a thing.
You know fall infused with a bit of winter. Word on the street is that the mountains got over a foot of snow yesterday causing highway closers and all sorts of shenanigans. I feel like Old Man Winter is coming on a little strong and someone needs to hand him the rejection line number to keep him distracted. You feel me?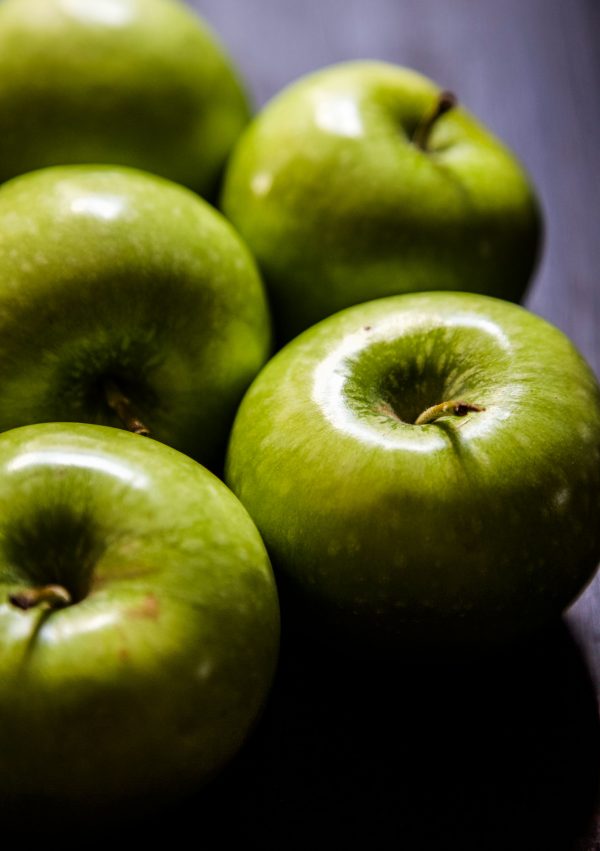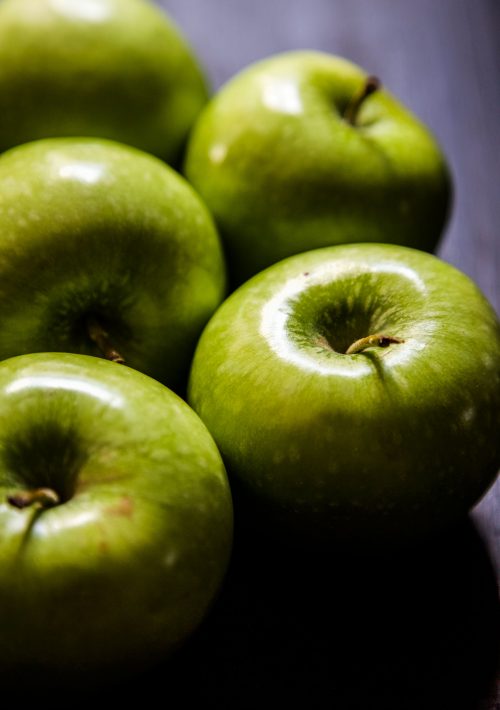 Anyways, fingers crossed that we have at least of month of fall bliss. Because I really want to go apple picking. There is an apple orchard just north of Denver called Ya Ya Farms & Orchard that apparently has the full basic experience. I'm talking petting farm animals, picking your own apples, sipping apple cider, and taking a hay ride.
And speaking of all things apples, my plan is to make this Apple, Pomegranate, & Ginger Cobbler again. I actually whipped this bad boy up before we left for Jordan and during the entire baking process I kept thinking about surviving in the desert. Which is not very fall-ish.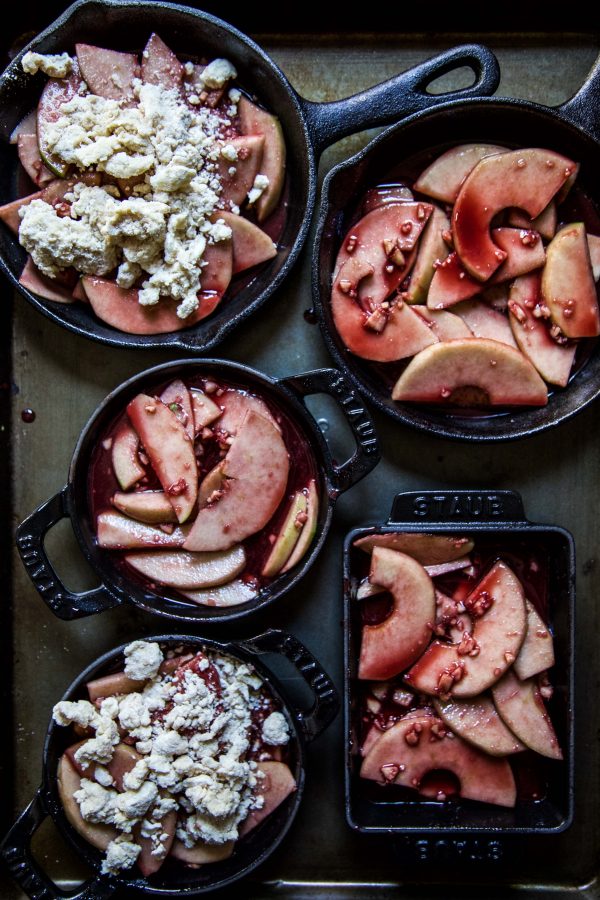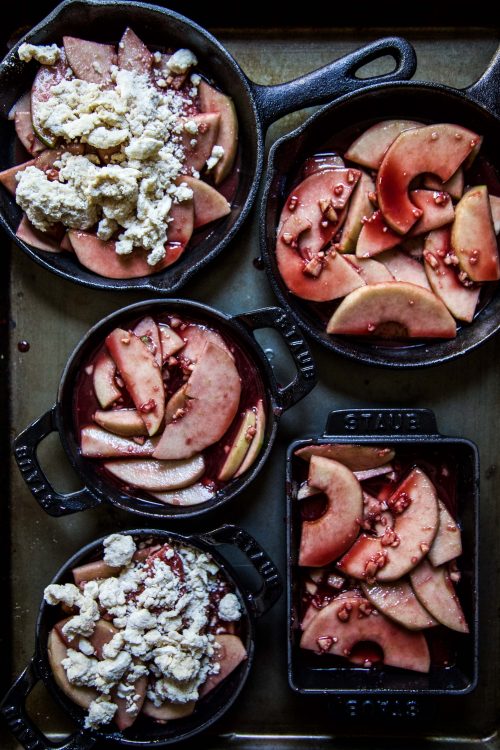 Once I get my bag of freshly picked apples my plan is to light a pumpkin candle, open the windows to let in the cool autumn breeze and zone in on apple season. You guys know that I am not a big fan of apple pie. So this Apple, Pomegranate, & Ginger Cobbler is my happy medium. Toss all the ingredients together, place them in a cast iron skillet, add the crunchy topping and bake.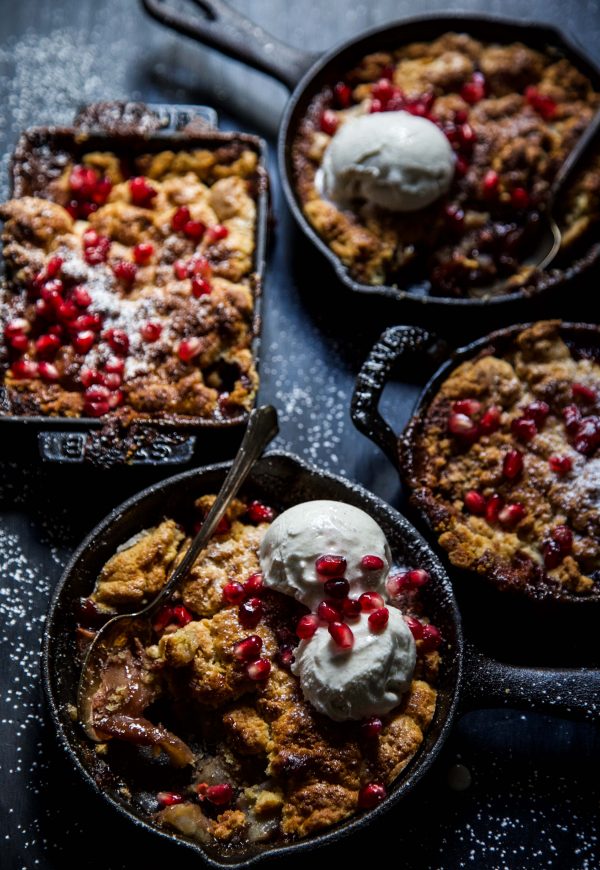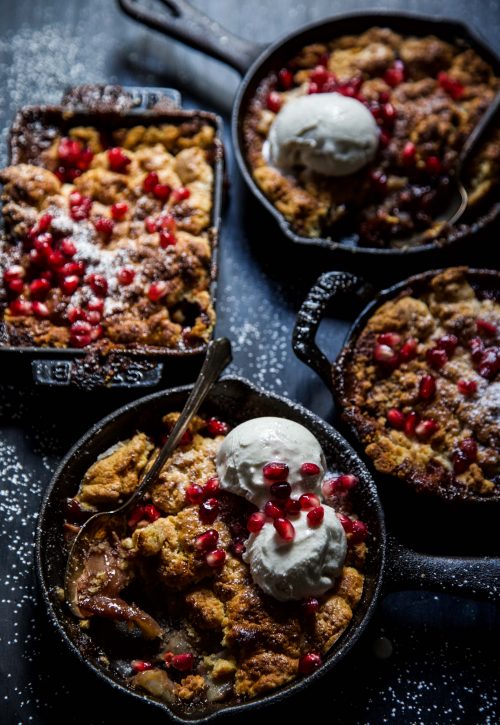 It's half the work of pie, but still has all the great taste. If the rejection hotline doesn't keep Old Man Winter distracted this cobbler is plan B.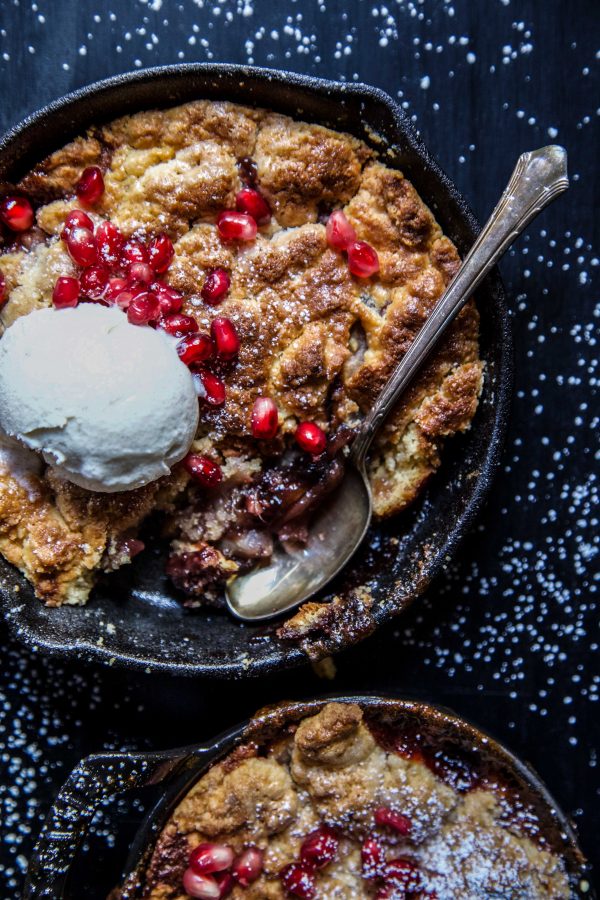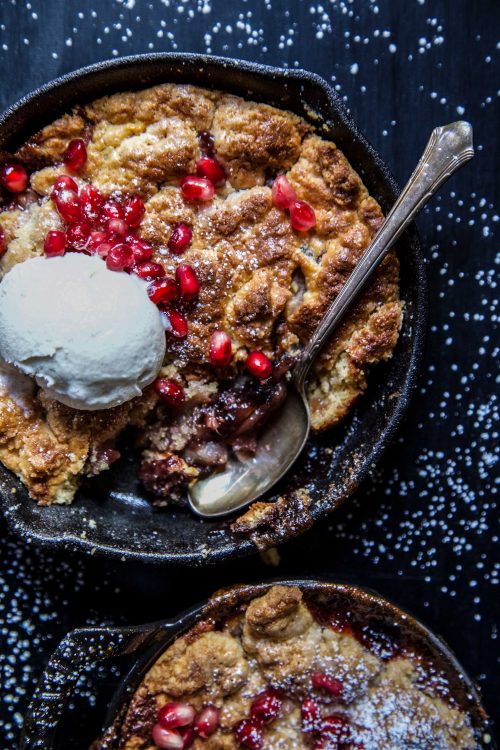 Apple, Pomegranate, & Ginger Cobbler
Ingredients:
2 cups pomegranate juice
5 granny smith apples, peeled, halved, cored and sliced thinly
1 tbsp fresh chopped ginger
1 cup sugar, divided + more for garnish
2 1/4 cups all-purpose flour, divided
1 tsp kosher salt, divided
2 tsp baking powder
1 stick cold unsalted butter, cut into small cubes
1 cup heavy cream + more for brushing
Pomegranate seeds, for garnish
Ice cream, for garnish
Confectioners sugar, for garnish
Directions:
Preheat your oven to 375 degrees.
Spray a few mini cast-iron skillets with non-stick cooking spray. If you don't have mini cast-iron skillets just swap for an 8 X 8 baking dish and spray that with the non-stick cooking spray.
Next, add the pomegranate juice to a small saucepan and bring it to a boil. Boil the juice for about 15 minute or until reduced to a 1/3 cup. While the juice boils combine apples, 3/4 cup sugar, ginger, 1/4 cup flour, and 1/2 tsp salt. Pour in the pomegranate juice and fold to combine. Take the apple mixture and divide it between the mini skillets.
In a large bowl, combine remaining 2 cups of flour, 1/4 cup sugar, baking powder, and 1/2 tsp salt. Next, add the butter and using a pastry cutter cut the butter into the dry ingredients. If you need to use your fingertips to help break up the butter. Once the mixture resembles pea sized crumbs, stir in the cream. Stir until well combined.
Take some of the topping and divide it evenly between all the apple filling. Using a pastry brush, brush some of the cream on top of the topping followed by a sprinkle of sugar. Repeat process until all the topping has been coasted.
Bake the cobbler for about 40 to 45 minutes or until golden brown. Garnish tops with pomegranate seeds, ice cream, and confectioners sugar. Serve and enjoy!
adapted from Food and Wine Magazine
All images and text ©