Blueberry Cardamom Buckle Cake
Blueberry Cardamom Buckle Cake is a delightful, flavorful cake that is perfect for breakfast or as a dessert!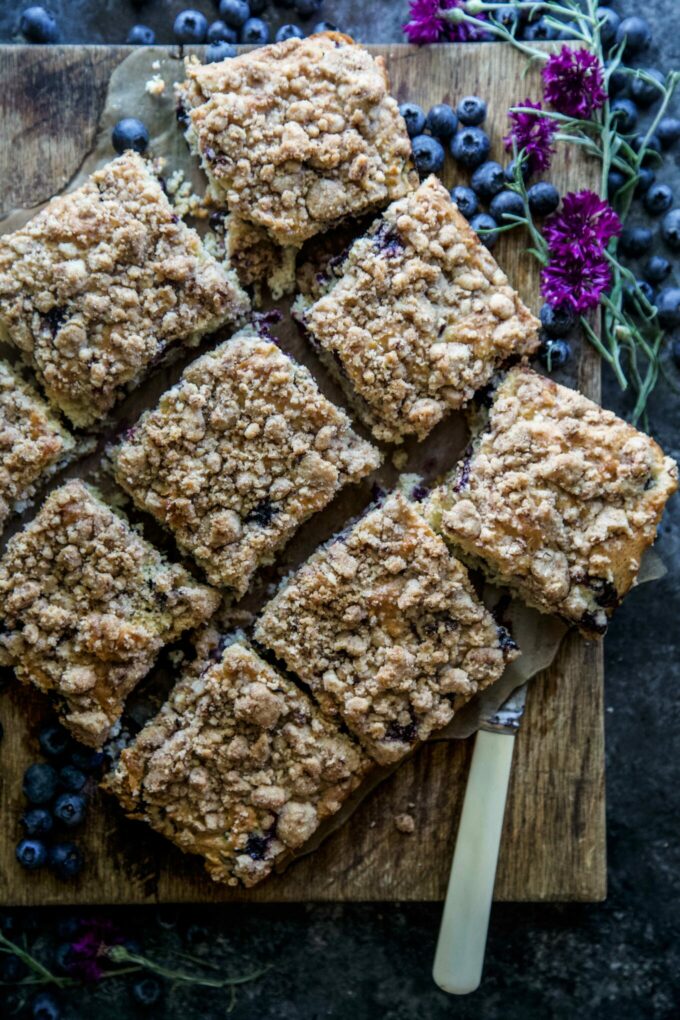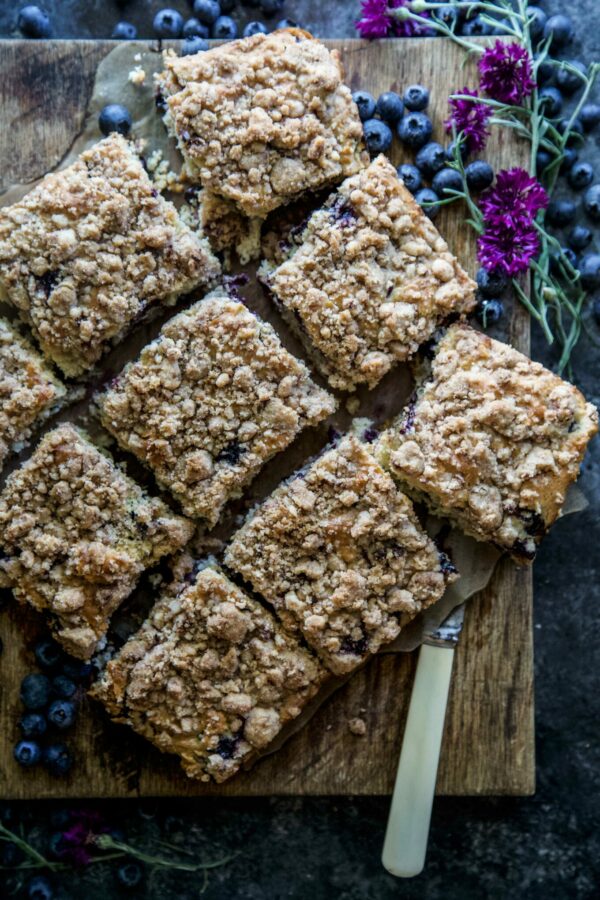 Calm before the storm.
Or at least this is what my Monday feels like.
This week is going to be busy, but in a good way. My parents and in-laws are headed this way to help us prep the house for the baby and attend our Denver village baby shower. And somewhere in between all of that I need to squeeze in a maternity shoot, happy hour with clients, prenatal appointment, and a Lamb Jam judging contest. PHEW.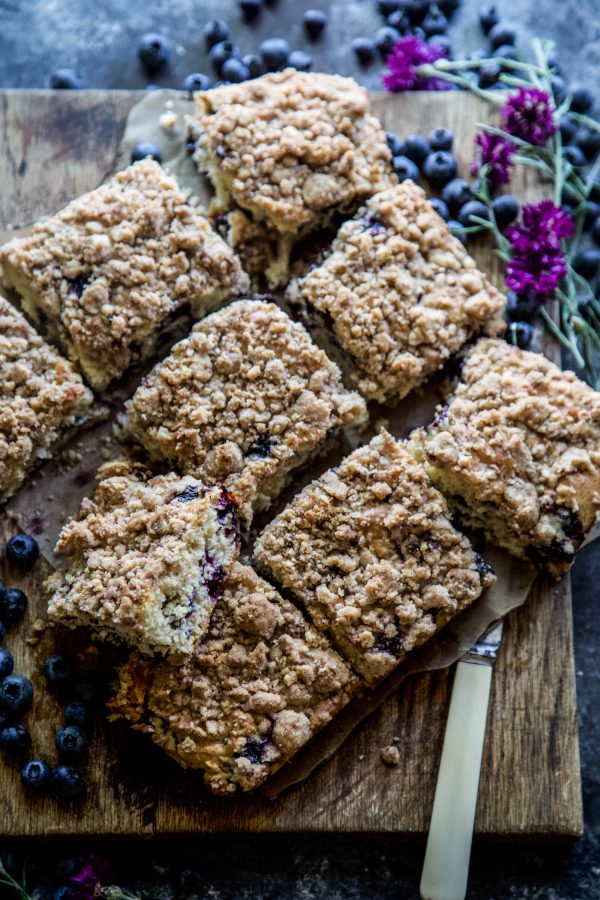 Feels like everything is happening at once. BUT! Since I am closing in on my nine month, I guess that is to be expected? I dunno. I do feel like my to-do list is growing at the rate of my belly. Any tips on what to do in the final month to prep for the baby? LMK!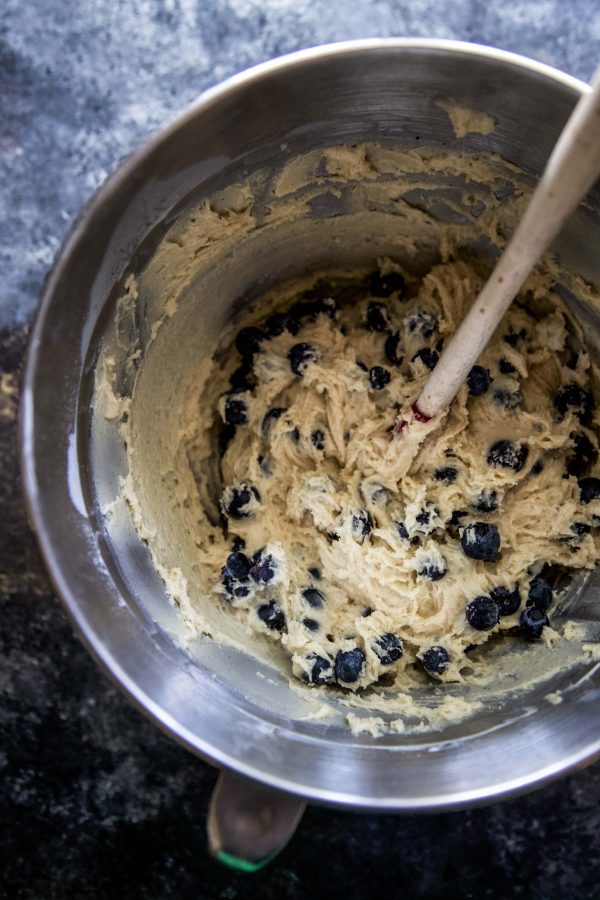 Okay, I am still in summer mode. Anyone else? I know a lot of kiddos are heading back to school, but I'm not quite ready. Because there is so much produce right now! GAH! I am trying to freeze a bunch to enjoy this winter, but I can't keep up.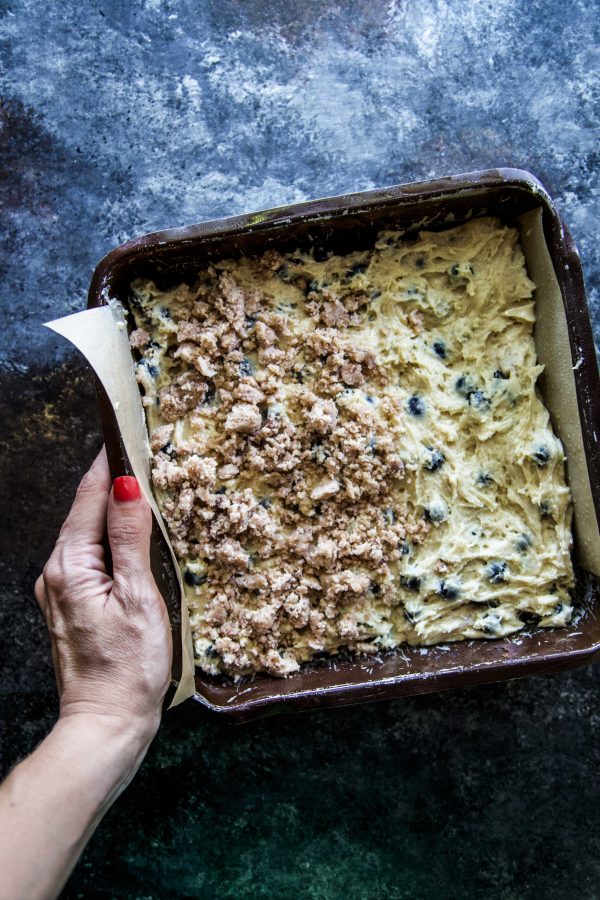 So, what does one do with an over abundance of blueberries? Make a Blueberry Cardamom Buckle Cake! This cake is the tits. A few ingredients mixed together is all that stands between you and summer victory. I love this as a dessert with some vanilla ice cream on top. Or you could enjoy it with your morning coffee.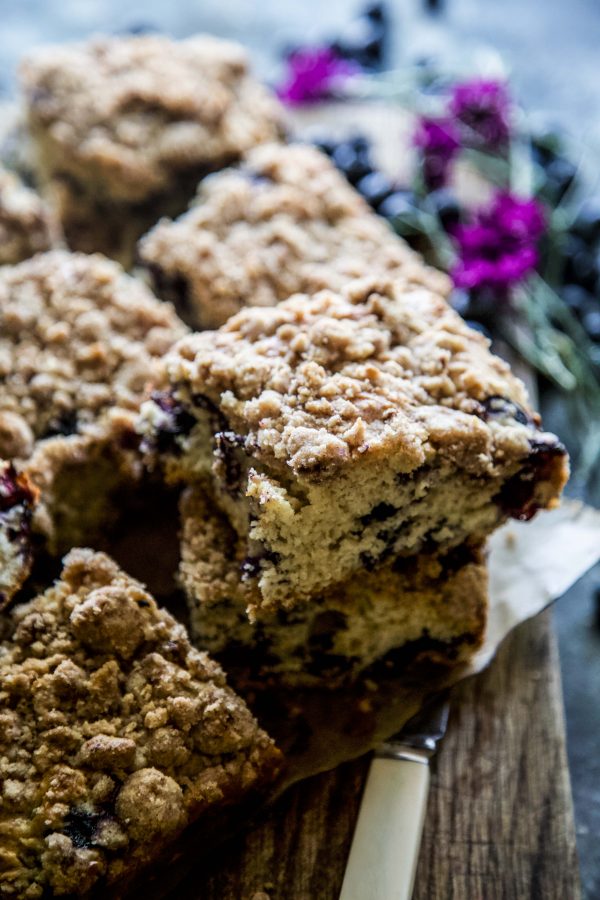 Either way freeze some for later because this cake will go fast! Hopefully not as fast as summer has gone by!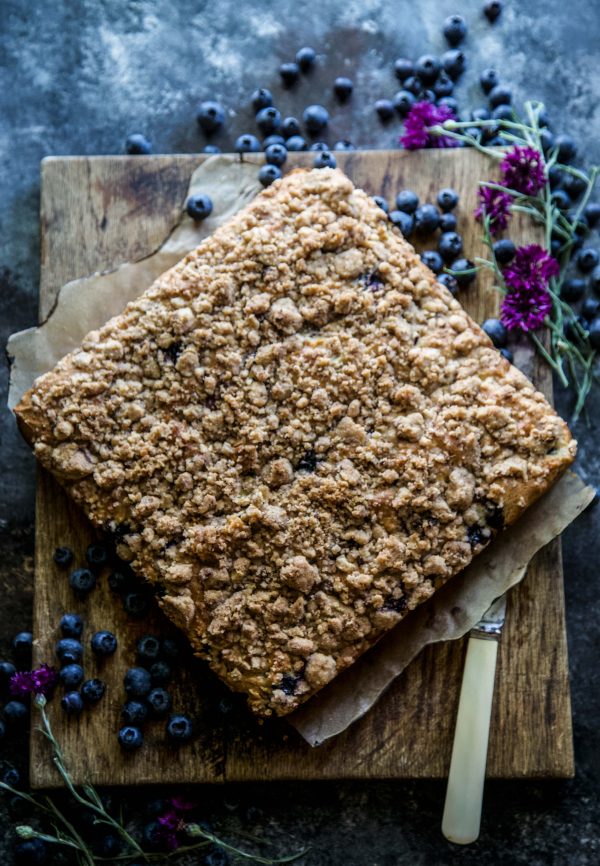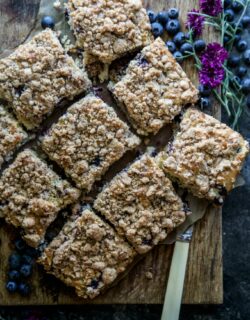 Blueberry Cardamom Buckle Cake
Ingredients:
for the crumble topping:
1/2 cup all-purpose flour
1/3 cup granulated sugar
4 tbsp unsalted butter, melted
1 tsp ground cinnamon
1/4 tsp kosher salt
for the cake:
2 cups all-purpose flour
2 tsp baking powder
1/2 tsp cardamom
1/2 tsp kosher salt
4 tbsp unsalted butter, room temperature
1/2 cup granulated sugar
1/4 cup brown sugar
1 large egg
2 tsp vanilla extract
1/2 cup buttermilk
2 cups fresh blueberries
Directions:
for the crumble topping: 
In a medium bowl combine all-purpose flour, granulated sugar, melted butter, cinnamon, and salt. Keeping mixing until no dry spots remain. Set aside.
for the cake:
Preheat an oven to 375 degrees. Spray a 8-inch baking dish with non-stick cooking spray. In a large bowl combine all-purpose flour, baking powder, cardamom, and salt. In a mixer fitted with a paddle attachment beat butter, granulated sugar and brown sugar. Add the egg and vanilla extract. Continue to beat until combined.
Next, alternate adding the buttermilk and dry mixture until all the ingredients have been used are well incorporated. Fold in the blueberries and pour the batter into the prepared baking dish.
Top the batter with the crumble topping. Bake until a toothpick inserted into the middle comes out clean about 45 to 50 minutes. Cool for at least 10 minutes before slicing.
All images and text ©