buratta & jalapeno corn grilled cheese
Grilled cheese equals 'MERICA.
'MERICA equals grilled cheese.
With the Fourth of July in like five minutes, I wanted to celebrate America's 238th birthday with something classic. Yes, the "interwebs" is buzzing full of red, white, and blue themed dishes, desserts, and cocktails. But sometimes, like our forefathers, you gotta' kick it old school.
And speaking of our forefathers, I could totally see John Adams or Thomas Jefferson getting down on a mean, gooey grilled cheese sandwich. What do you think they ate during the signing of the Declaration of Independence for fuel? Duh! Okay, that might be a streeeeeeeetch.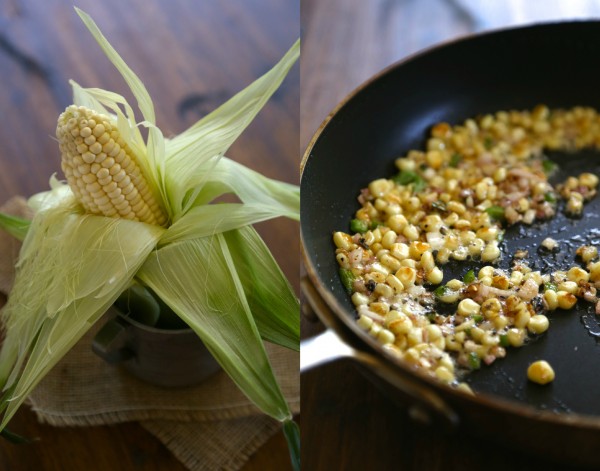 We are heading up to Steamboat Springs for the holiday weekend. Even though Steamboat is is only two hours away from Denver, it still feels like a mini vacay. Nothing like breathing in fresh mountain air, grilling, fly fishing, hiking, and overall marinating to celebrate the red, white, and blue.
Anyways, I'm thinking these buratta and jalapeno corn grilled cheeses should make an appearance over the weekend. Don't get me wrong, I fancy a juicy burger almost daily, but sometimes you have to make room for other American classics. It is a democracy folks. Plus, let's be real, when buratta is involved, everything else heads to back of the bus.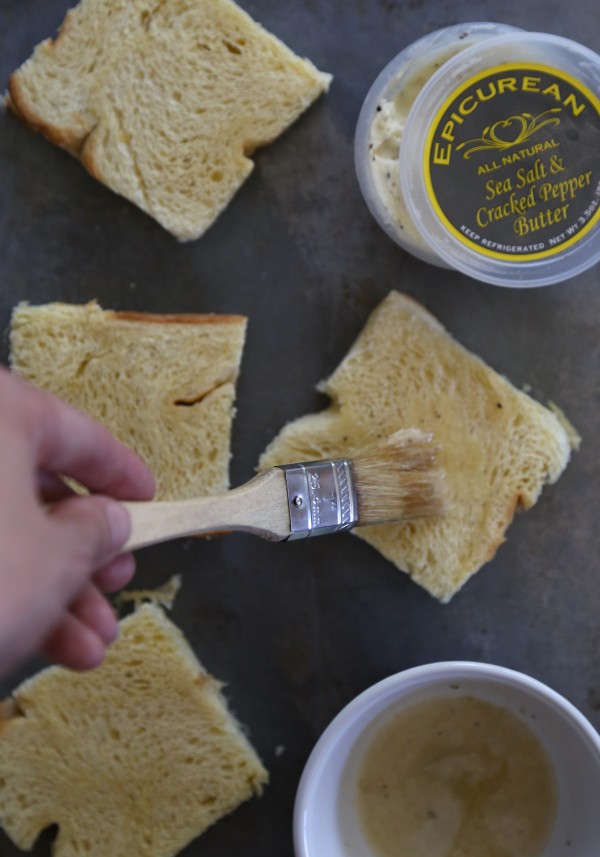 Besides the buratta, one little special touch that makes these grilled cheese sandwiches birthday-celebration-worthy is the sea salt and black butter from Epicurean. I am big fan of Epicurean butters because they are made locally (booyah!) and they come in 2, 583 flavors.
So, what are you waiting for? Burrata and butter the heck out of your holiday weekend!
Happy (almost) Fourth of July!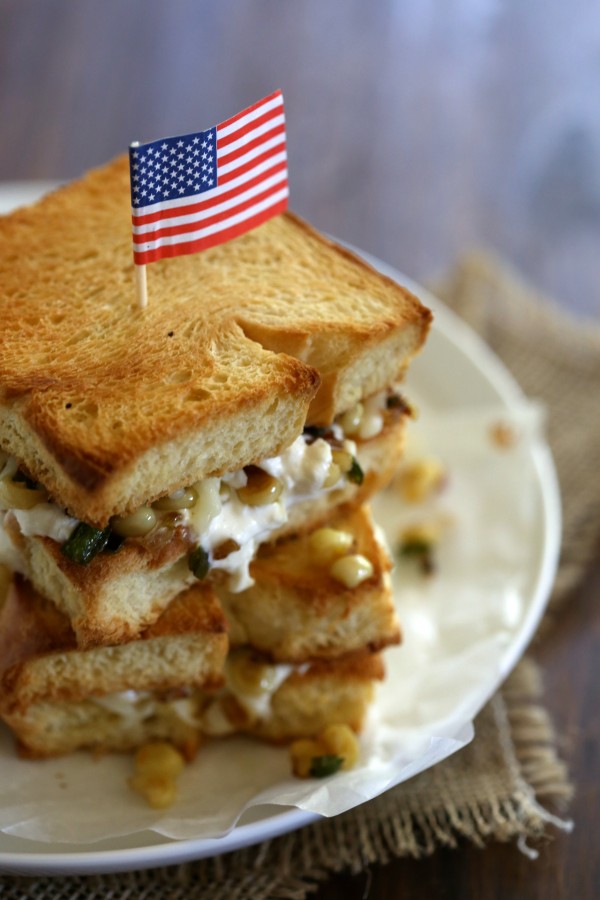 Buratta & Jalapeno Corn Grilled Cheese
Ingredients:
1 8oz buratta ball
1 cup corn
1 jalapeno, seeds removed, diced
1/4 cup red onion, diced
2 tablespoons unsalted butter
3 tablespoons Epicurean Sea Salt & Black Pepper butter, melted
8 slices brioche bread
1 cup mozzarella cheese, shredded
salt and pepper to taste
Directions:
Preheat oven to 400 degrees. Brush the tops of each slice of brioche with the melted sea salt and black pepper butter. Put buttered slices of brioche on a baking sheet and toast for five minutes. After five minutes, flip and toast for additional two minutes. Remove from oven.
Meanwhile, in skillet preheated to medium-high heat, melt unsalted butter. Add the corn, red onion, jalapeno, and a pinch of s&p. Saute until golden brown about five minutes. Remove skillet from heat.
To make the grilled cheese, spread buratta on the bottom of four slices of brioche. Top buratta with jalapeno/corn mixture. Top corn/mixture with mozzarella. Place final bread on top, and place back in oven for two minutes or until the cheese has melted. Serve with a glass of AMESOME 'MERICAN BEER!
All images and text ©