Carrot Cake Bread with Tahini Coconut Buttercream
Carrot Cake Bread with Tahini Coconut Buttercream is a delightful cake perfect for Easter dessert!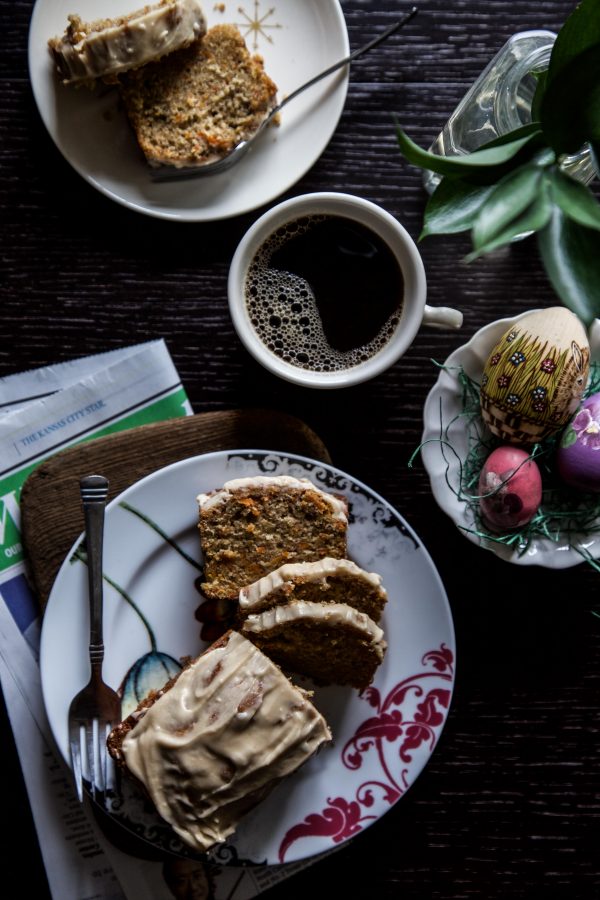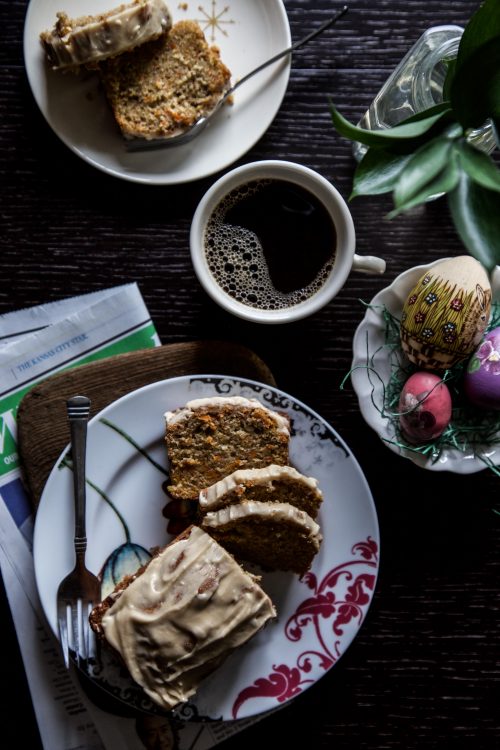 Spring Break 2001.
That was the last time I ate carrot cake.
It was my senior year of high school and my gaggle of girlfriends decided South Padre would be the perfect destination for a week of teenage shenanigans. We marinated on the beach, danced at clubs, flirted with boys and stayed out until sunrise. Looking back I'm not entirely sure how we survived!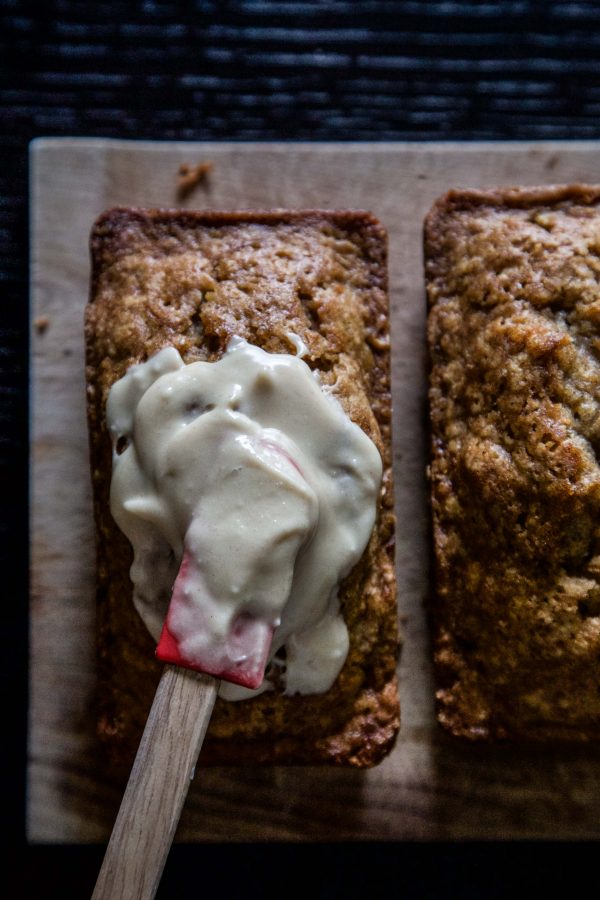 To make a long story short, we decided one evening to eat at a nice restaurant before we headed back home. The food was less than memorable, but I do remember eating a slice of carrot cake that someone had randomly ordered. Well, fast forward to that sunrise and Sir Carrot Cake decided to make another appearance.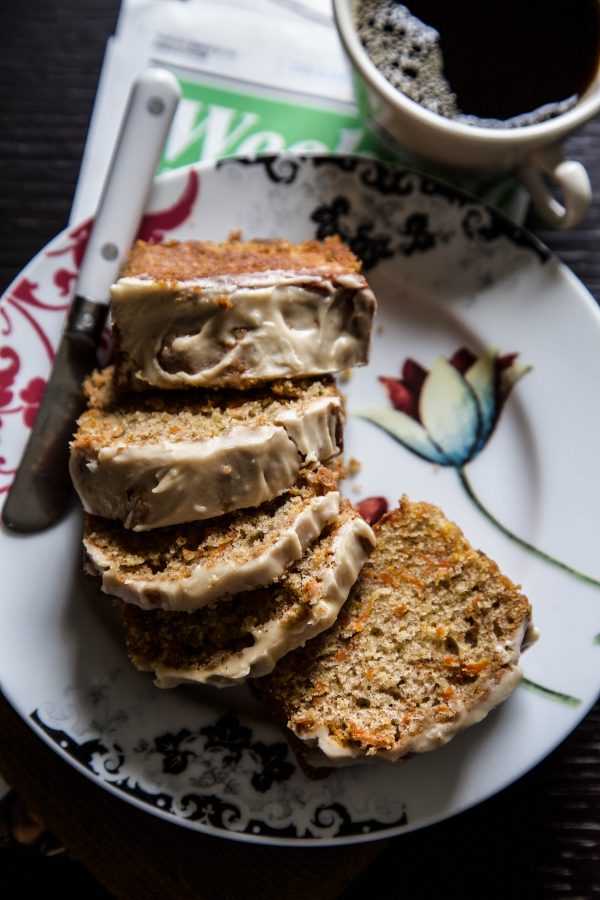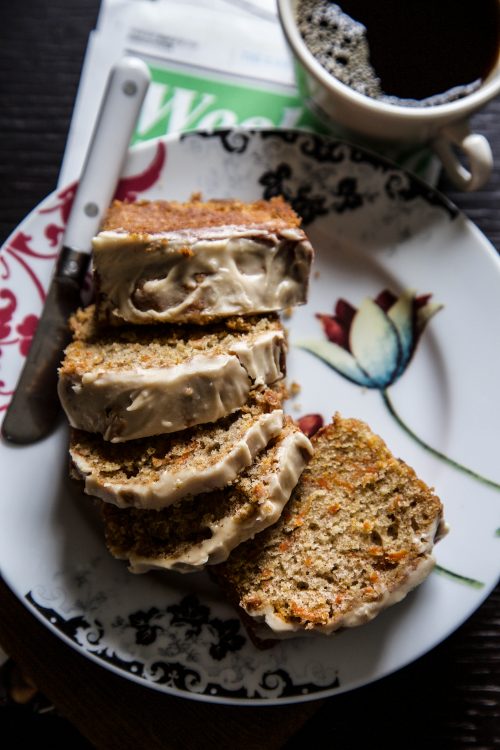 After that, I swore off carrot cake for the later part of my adult career. So this is where you might be thinking, "Lauren, why on earth did you make a carrot cake and decide to share it on the blog today?" Because I am making amends. And Easter is like five minutes away and not having carrot cake with a large bunny staring at you just doesn't seem right.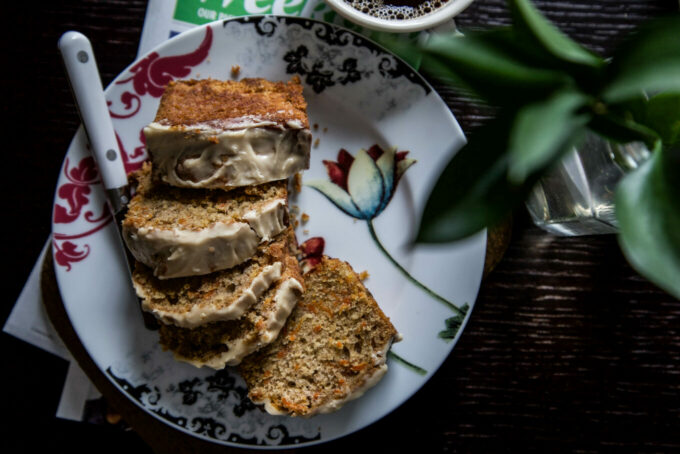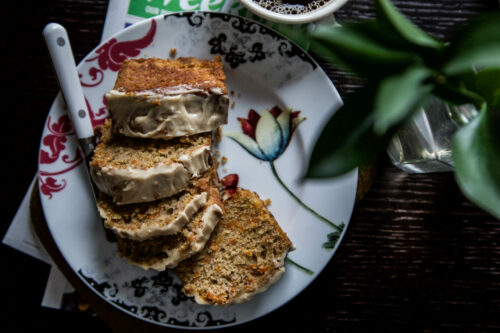 I needed to put my big girl unmentionables on and give you guys the best carrot cake a girl can make. And boy did I hit a home run! This Carrot Cake Bread with Tahini Coconut Buttercream is a dream. It's a quick recipe you can make in either one loaf pan or divide the batter between three mini loaf pans. But the key to making this carrot cake so successful, Tahini Coconut Buttercream.
Cream together tahini, coconut butter, and powdered sugar. Top the carrot cake bread with the buttercream and what you get is a glorious dessert that promises not to make a second appearance at sunrise.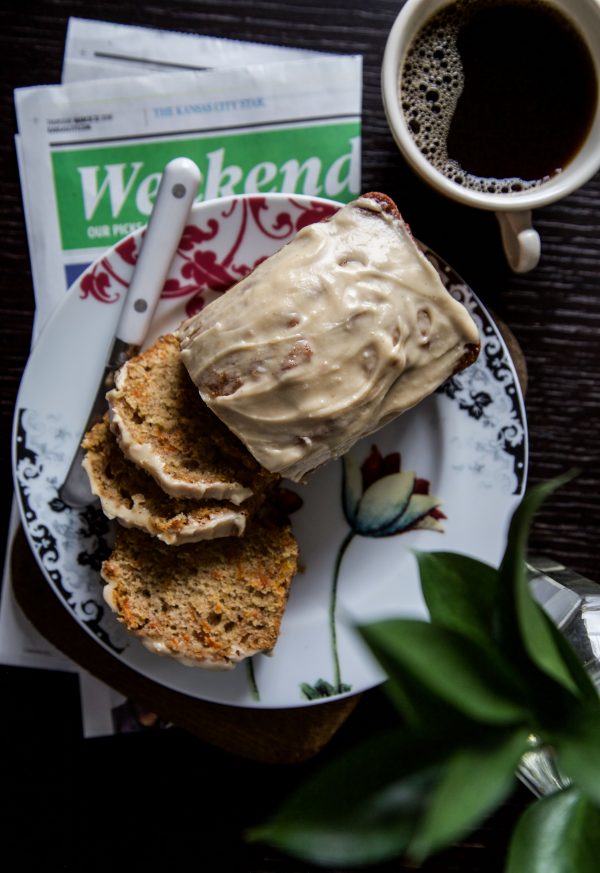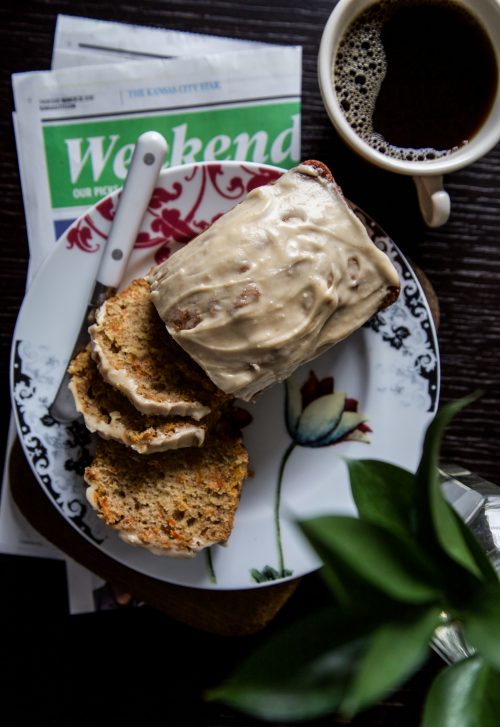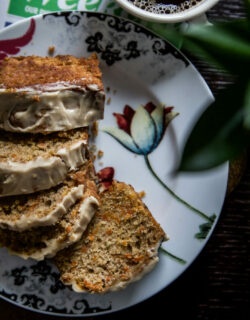 Carrot Cake Bread with Tahini Coconut Buttercream
Ingredients:
for the carrot cake bread: 
1 1/2 tsp baking powder
1 1/2 tsp ground cinnamon
1/2 tsp kosher salt
1 1/4 cups all-purpose flour
3 large eggs
1 cup granulated sugar
1 cup vegetable oil
2 tsp vanilla extract
2 cups coarsely grated carrots
for the tahini coconut buttercream:
1 cup coconut butter
1/2 cup tahini
1 cup powdered sugar
1/4 vanilla extract
pinch of kosher salt
Directions:
for the carrot cake bread:
Preheat an oven to 350 degrees. Spray either on 9X5 loaf pan or three 8×4 loaf pans with non-stick cooking spray.
In a bowl combine baking powder, cinnamon, salt, and 1 1/4 cups all-purpose flour.
Next using a mixer beat the eggs on medium-high speed with the granulated sugar until light and fluffy. Add in the oil, continue to mix and then add in the vanilla extract.
Take the dry ingredients and gently fold it into the batter followed by the carrots. Make sure everything is well combined and then either pour it into the 9X5 loaf or divide the mixture between the three 8X4 loaf pans.
If you are using the 9X5 loaf, bake the carrot cake for about 60 minutes checking around 50 minutes or until a toothpick inserted into the center comes out clean. For the 8X4 loaf, cook for about 30 to 40 minutes. Again checking the center doneness.
Once the loaf(s) have been baked, remove them from the oven and allow them to cool before frosting. You can bake these cake two days ahead and store at room temperature.
Once cooled, frost cake(s) with the Tahini Coconut Buttercream. Serve and enjoy.
for the tahini coconut buttercream:
In a stand mixer fitted with a whisk attachment add the coconut butter and tahini. Whisk to combine and then add in the powdered sugar, vanilla extract, and a pinch of kosher salt. Keep whisking until desired smoothness.
All images and text ©