cauliflower pizza crust with chorizo & buffalo mozzarella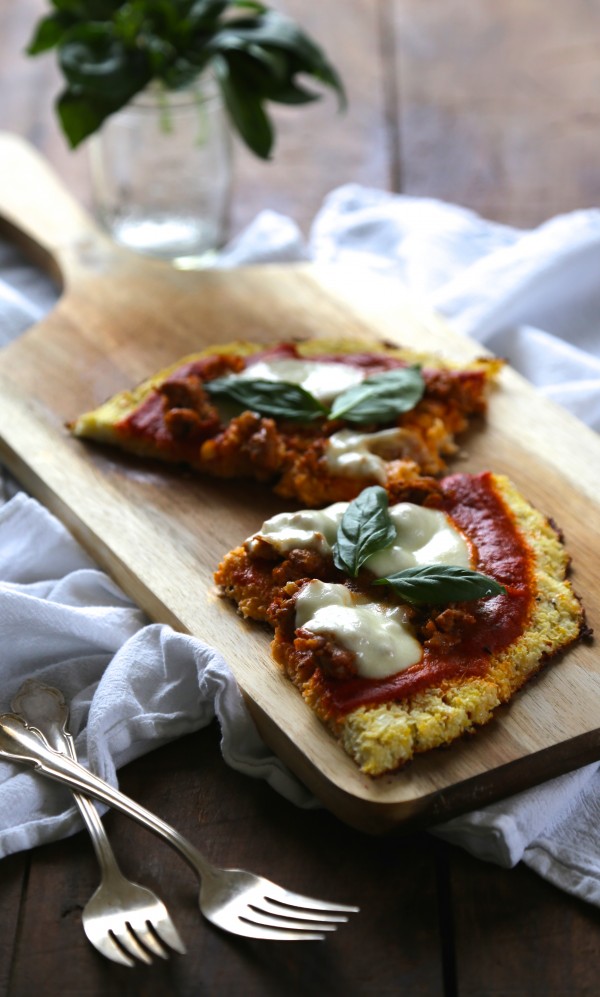 Change is a good thing.
I like to think I am one of those people that is accepting of change.
S*%t happens, right?
But after a week in Steamboat Springs, CO hanging with my nephews, I noticed I am not accepting whatsoever when it comes to nostalgic changes.
Did you know that they updated the Chutes & Ladders and Candyland board games since I was a kid? GASP! I know. Grant it after 31 years, they probably should be updated, but not with characters whose heads look like giant footballs with tiny ears. Where did the talent go?Sighhhh.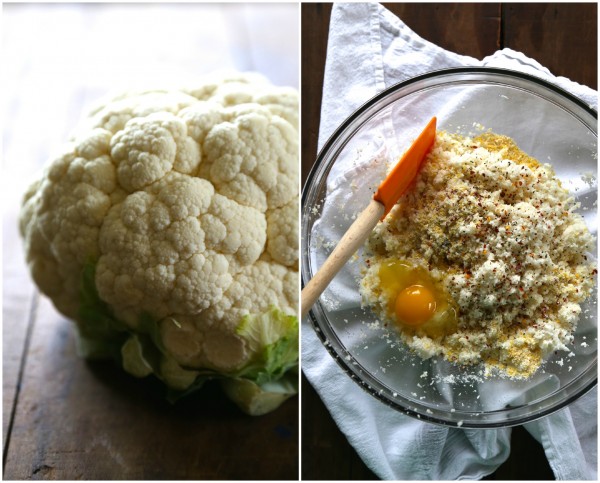 Thankfully, I am very accepting of change when it comes to food. It's 2014, which means, nothing is off limits when it comes to making food more accessible and adaptable.
When one makes a pizza crust the usual ingredients appears – flour, active yeast, some sugar, and salt. Mix everything together, let it rise, and BAM! Pizza crust. Well, unfortunately, not everyone can play in the yeast sandbox. So, what's a pizza community to do?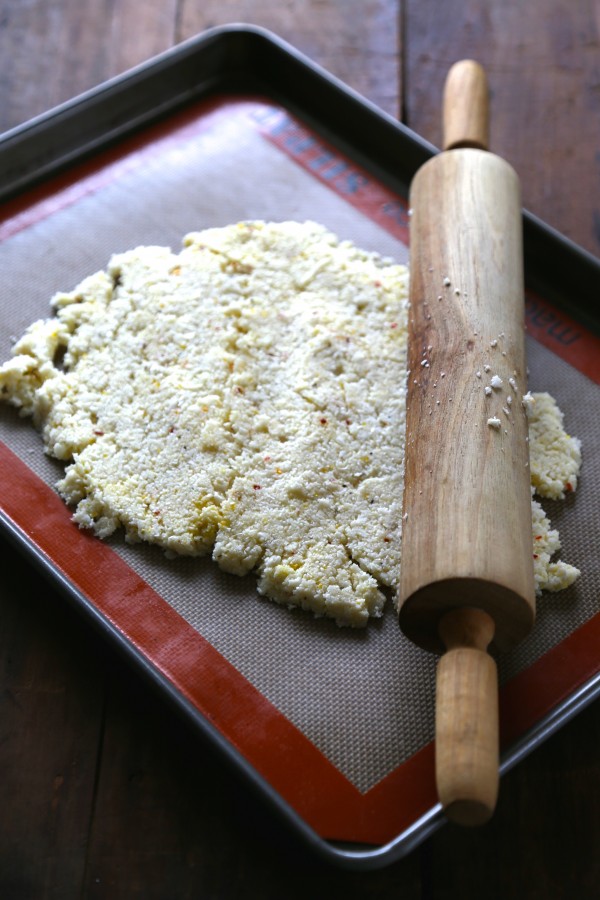 They make a gluten-free, everybody get their roll on, cauliflower pizza crust. I know it sounds a little strange, but once you taste it, you won't even know it's made out of veggies. Plus, the best part, there's zero waiting for the dough to rise. Can I get a high-five? The only thing you have to do is pulse some florets in a food processor, add your cheese, mix, roll out, and bake. You can have a crispy, golden crust in 15 minutes or less.
Which means, more room for beer, right?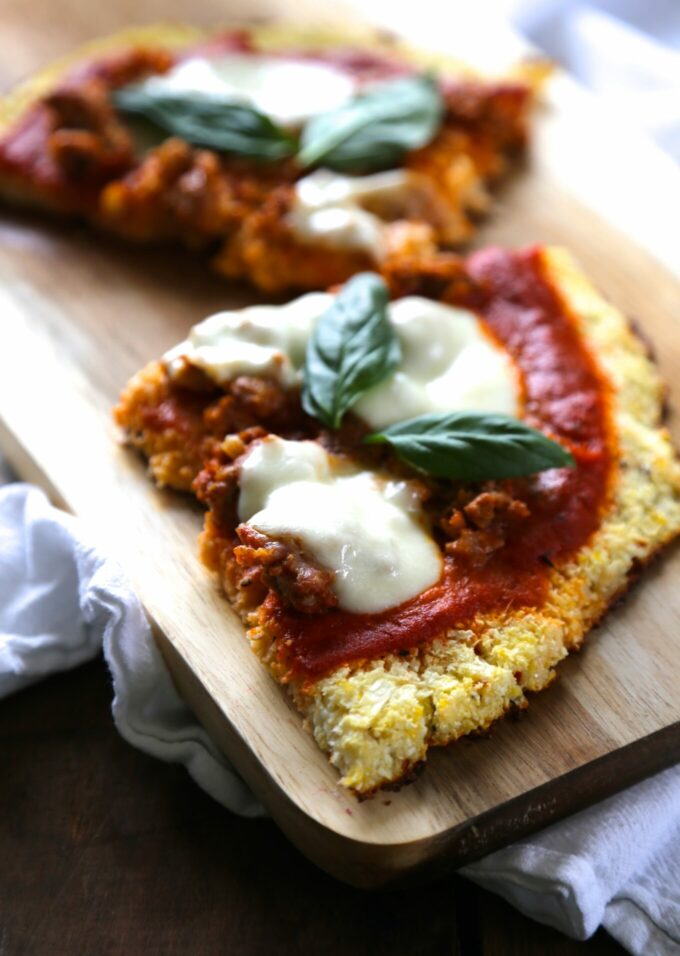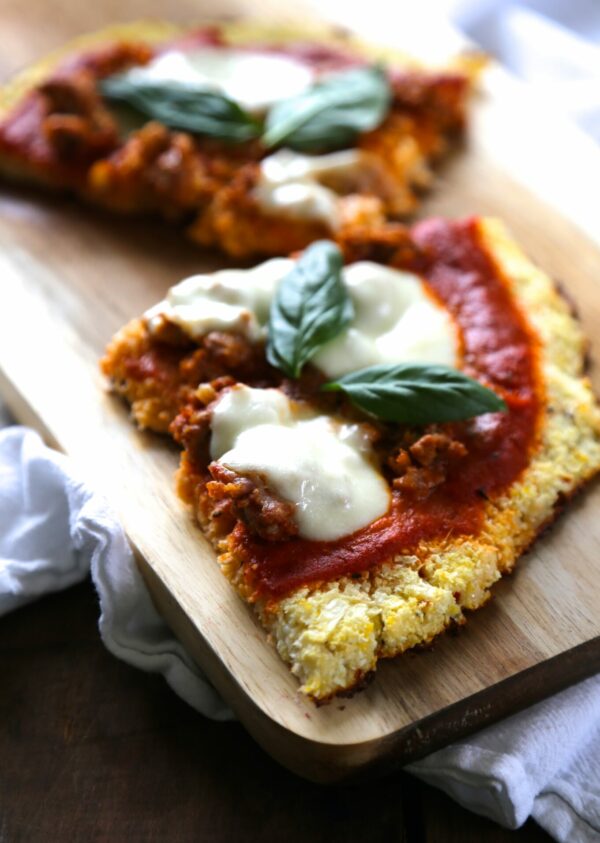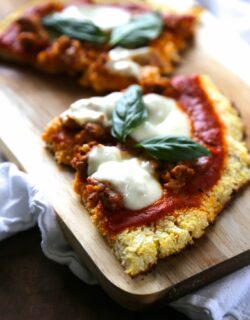 Cauliflower Pizza Crust with Chorizo & Buffalo Mozzarella
Ingredients:
1 medium head cauliflower, cut into florets
1/4 cup Parmesan Cheese, shredded
1/4 cup Gouda, shredded
pinch of kosher salt
1 teaspoon dried oregano
1/2 teaspoon garlic powder
1/2 teaspoon red pepper flakes
1 large egg
1 tablespoon cornmeal
1 cup marinara
1/2 cup ground chorizo, cooked
1 cup buffalo mozzarella
fresh basil, garnish
Directions:
Preheat oven to 450 degrees.
Lay a silpat liner on a baking sheet or a sheet of parchment paper. Spray with non-stick cooking spray. In a food processor, add the florets. Pulse a few times until you can a powdery consistency. Remove cauliflower from food processor and place into a microwave safe bowl. Put bowl in microwave and cook cauliflower for 2 minutes. Remove, and let cauliflower cool.
Place cooled cauliflower in a dish towel and ring through a couple of times to remove water. Once the water has been removed, place cauliflower in a bowl, add Parmesan, Gouda, Oregano, garlic powder, red pepper flakes, salt, and cornmeal. Gently combine everything with your fingers. Add egg and finish combining. Roll cauliflower into a round dough circle. Place on baking sheet and use your fingers to form the crust size you desire.
Bake for about 7 to 8 minutes. Remove and add your toppings, marinara, chorizo, and buffalo mozzarella. Bake for additional 5 minutes or until golden brown. Once cooked, remove and let it cool before slicing. Garnish with fresh basil.
All images and text ©