Cheesy Tater Tot Topped Puff Pastry Pizza
2016 is coming to a close and I thought we should end it on a TOT-TASTIC note! This Cheesy Tater Tot Topped Puff Pastry Pizza might be my greatest tater tot recipe yet! Golden fried tots on top of a basil pesto white sauce, tomatoes, cheese, and a puffy pastry crust. You'll want a slice or two!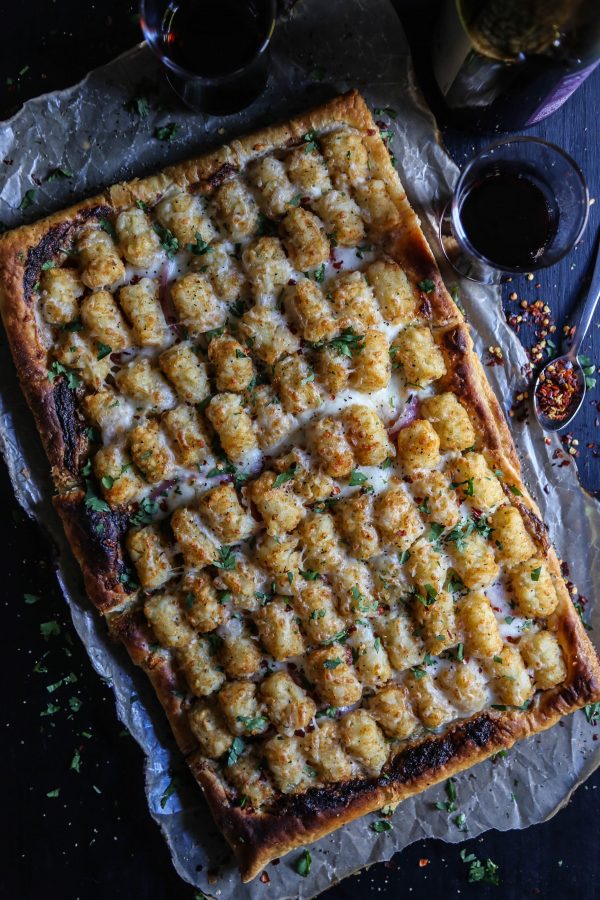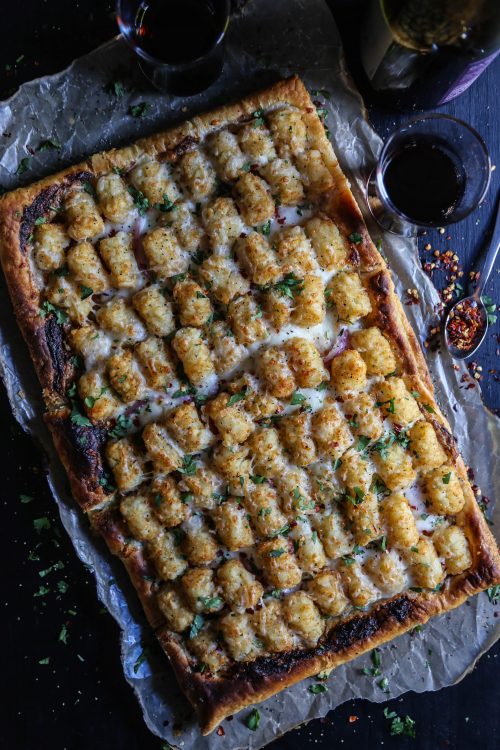 Oh, HI, there!
You didn't think I'd send you into the new year without some tater tots.
That wouldn't be very polite of me.
But before we talk about all things fried and cheesy, how was your Christmas? What did Santa get you? I will let you know for the record that Santa and I had a great conversation about my lack of commitment to Christmas shopping. We put together a plan on how to be proactive for next year, but I am serving time on an elf out reach community service team until December 2017. Small price to pay, I say.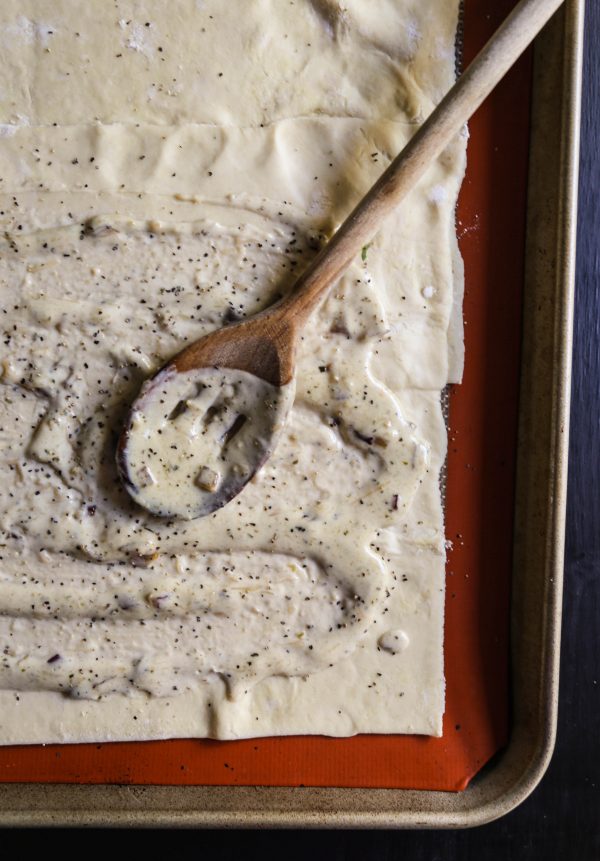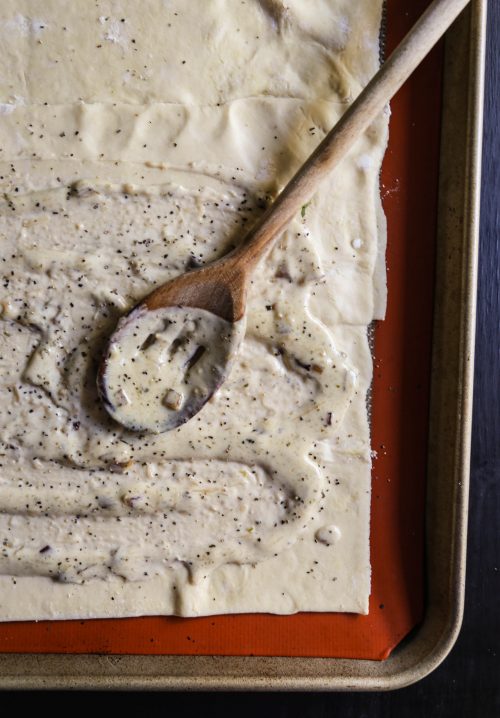 Anyway, we did end up having a wonderful Christmas with Mr.B's family. All eighteen of us gathered, feasted, and opened presents like it was our job. The day went by wayyyyyy to fast. I could have marinated in my pj's and sat by the fire for the remainder of the week, but alas, we are headed to Kansas City today for round two of Christmas.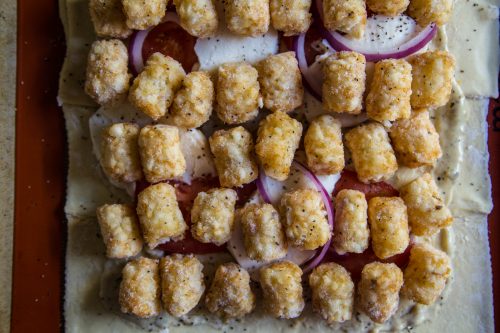 Which brings me to today's recipe!! I thought Christmas 2.0 needed a little something, something to get everyone recharged again. And what better way to do that? Um, hello, Cheesy Tater Tot Topped Puff Pastry Pizza! My inner five year-old self is beyond ecstatic. Like more excited than Buddy from the movie Elf where he puts maple syrup on spaghetti! Seriously, is that not the best scene ever? I die.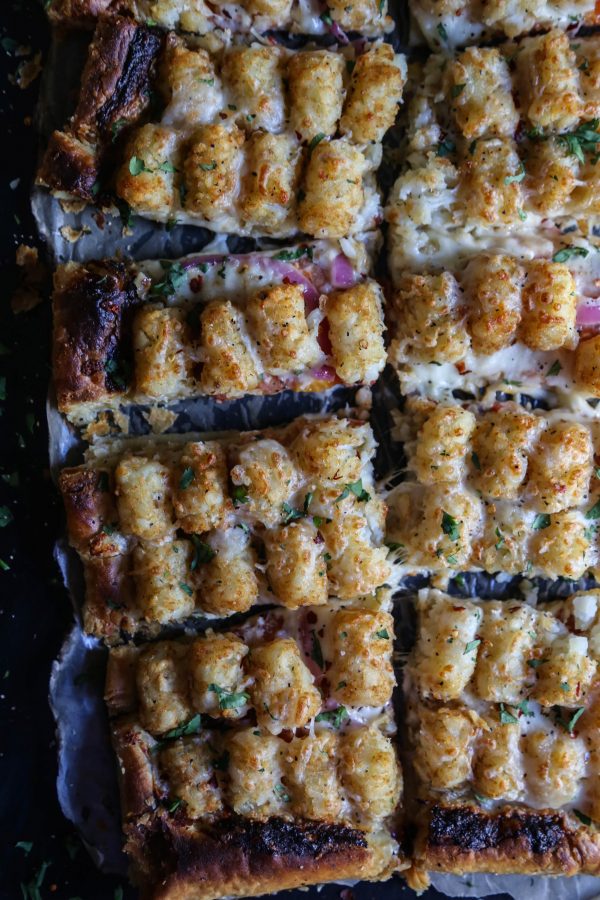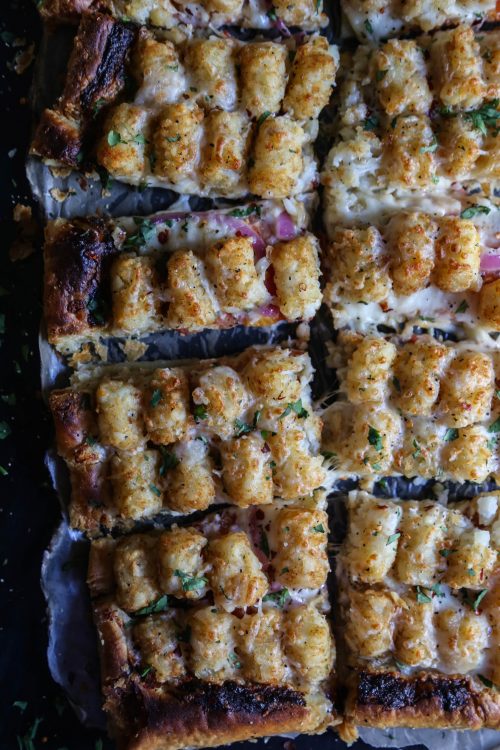 Well, as you can imagine this pizza is quite magical. Flaky, buttery puff pastry is the foundation of this decadent pizza. But we aren't stopping there, oh no, friends. We are topping this pizza with my favorite basil pesto sauce, mozzarella, and effing tater tots!! ***THE ELVES GO WILD***** Why I never thought to put tater tots on a pizza is almost criminal. I guess better late than never because this pizza will not only make your holidays continually brighter, but will start 2017 off with a bang!
Who needs a slice?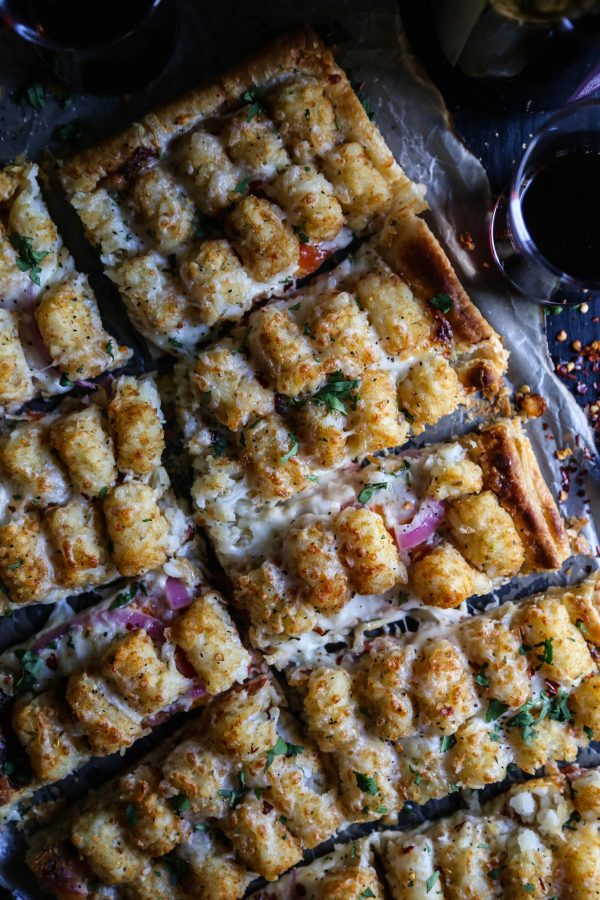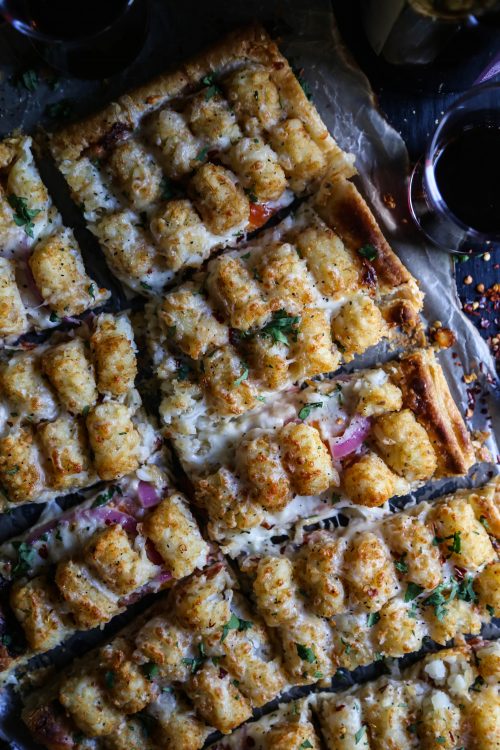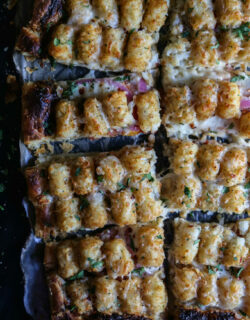 Cheesy Tater Tot Topped Puff Pastry Pizza
Ingredients:
2 sheets puff pastry, thawed
1 bag frozen tater tots
2 tablespoons unsalted butter
1/4 cup red onions, diced
2 garlic cloves, minced
1 cup heavy cream
1/3 cup Parmesan, shredded
2 tablespoons basil pesto
6 tomato slices
6 mozzarella slices
1/2 cup mozzarella, shredded
fresh basil garnish
salt and pepper to taste
Directions:
Preheat oven to 400 degrees.
Spray a baking sheet with non-stick cooking spray. Place the two puff pastry sheets on the baking sheet. You'll want to overlap them a bit to make a single sheet of pizza crust. Just use your fingers and firmly press.
Next, in a skillet preheated to medium-high heat melt the butter. Add the red onions, garlic, salt and pepper to the skillet and saute the onions until softened about three to four minutes. Then add the cream, Parmesan, and basil pesto. If you need to add more cream that's okay. Keep stirring the sauce so it doesn't break. Once the sauce has thickened, spread it over the puff pastry leaving a one-inch border all around.
Next, top the sauce with tomato slices, mozzarella slices, and frozen tater tots. Bake in the oven for about 20 to 25 minutes. Remove pizza and turn your broiler on. Add the shredded mozzarella on top and place the pizza under the broiler to melt the cheese. Once
All images and text ©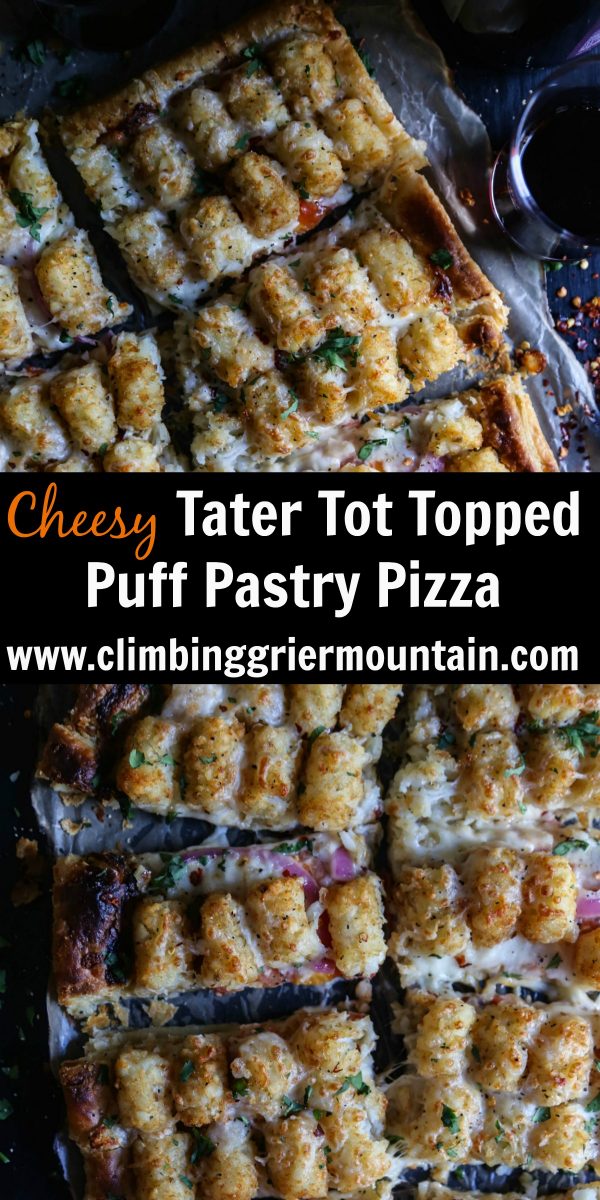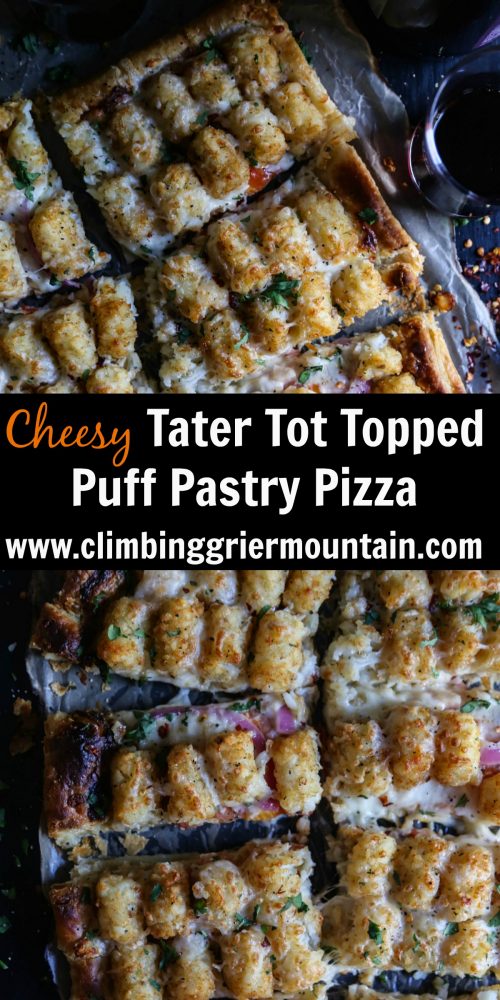 In conclusion, Cheesy Tater Tot Topped Puff Pastry Pizza offers a delightful combination of flavors and textures, making it a satisfying and savory culinary experience.