chicken caesar burger with parmesan crisps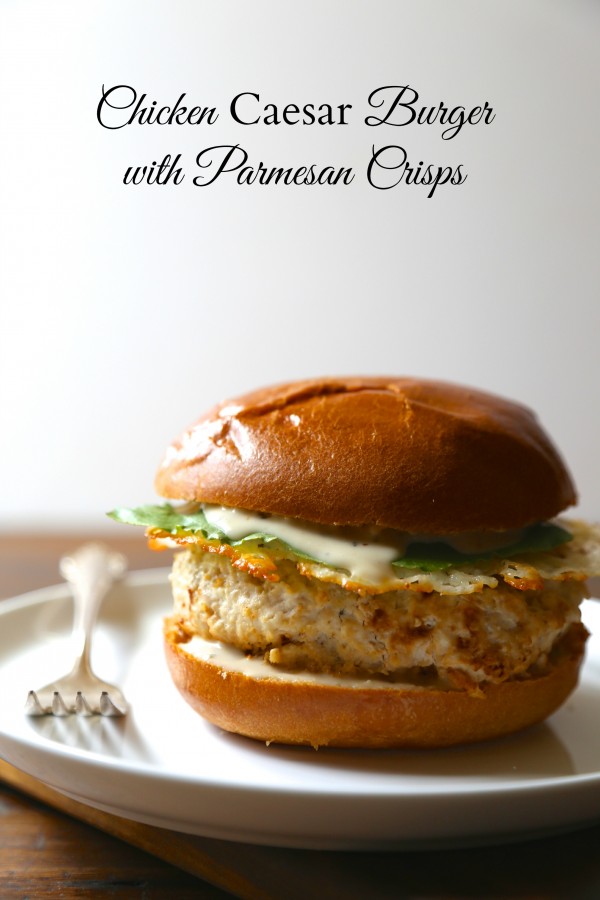 A whole decade.
Can you believe it? I know, it's craziness. I can't even.
I never would have imagined that sitting on a futon my senior year of college with my close gaggle of sorority sisters watching Mean Girls for the first time, would change my movie quotability forever. See, I grew up quoting the classics: Ghostbusters, Wayne's World, Trading Places, etc. But that one hungover afternoon, watching Lindsay Lohan (before she went around showing her who-ha) and Rachel McAdams pushed my movie quoting to another level.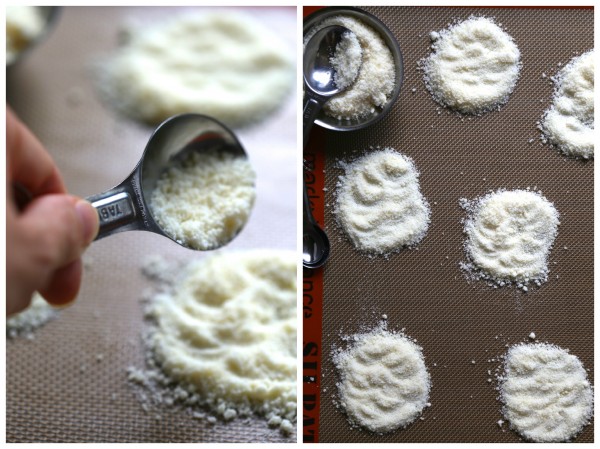 Ten years later, I can still quote that movie front to back. I almost feel that this level of quoting is an asset and definitely should go on the resume. Some of my favorite quotes, Karen:"Why are you dressed so scary? Cady: "It's Halloween." Also, "Damian: She asked me how to spell orange." And, Regina: "Ma'am, do you have this in the next size up? Saleslady: Sorry, we only carry sizes 1, 3, and 5. You could try Sears."
Okay, I realize that I am writing a post about quoting Mean Girls, but I swear there is a point. When I was thinking about making a Caesar salad the other day, my mind instantly thought of the quote when Gretchen says, "Why should Caesar just get to stomp around like a giant while the rest of us try not to get smushed under his big feet? Brutus is just as cute as Caesar, right? We should totally just STAB Caesar."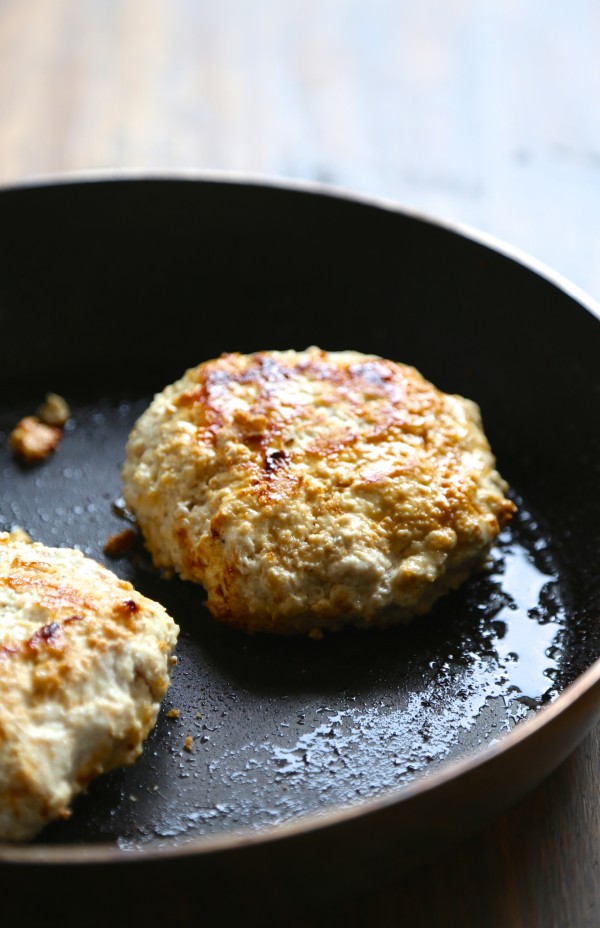 And from that this Chicken Caesar Burger with Parmesan Crisps was born. How? I'm not entirely sure. Maybe the thought of cutting lettuce with knife sounded lame? Okay, major lame so my mind jumped to a big juicy burger topped with a cheesy Parmesan crisp. Way more fetch.
And yes, fetch is going to happen.
Now, pass me a knife.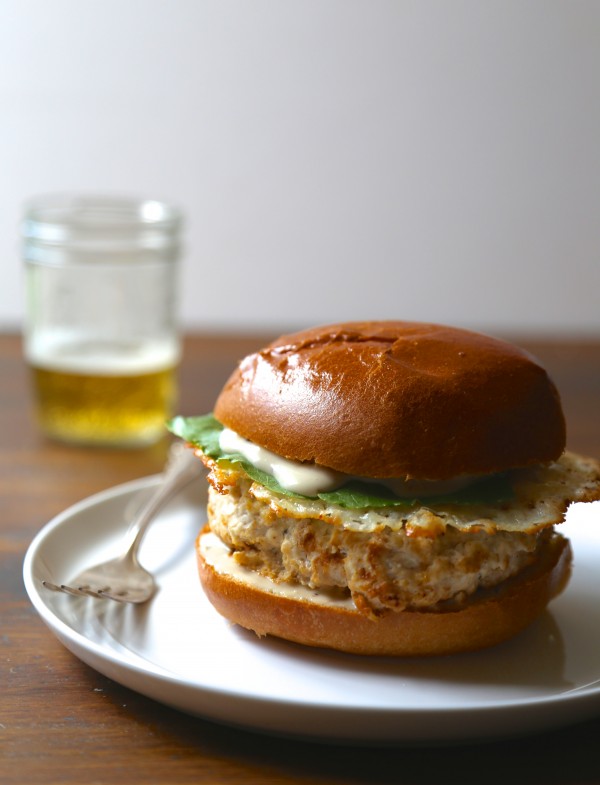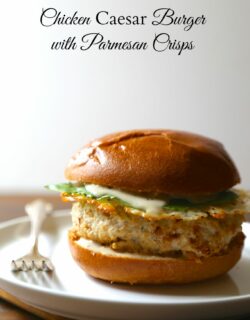 Chicken Caesar Burger With Parmesan Crisps
Ingredients:
for the chicken Caesar burger:
1 pound ground chicken
2 tablespoons Caesar dressing (+ more for garnish)
salt and pepper to taste
2 tablespoon unsalted butter
Romaine lettuce, garnish
4 brioche hamburger buns
for the Parmesan crisps:
1/2 cup Parmesan, grated
Directions:
Preheat oven to 400 degrees.
for the chicken Caesar burger:
In a bowl, combine chicken, Caesar dressing, s&p. Form into four hamburger patties. Preheat a skillet to medium-high heat, melt butter. Add burgers and cook for about 5 minutes on the first side, flip, and then continue to cook for another two to three minutes. Remove from heat and let the chicken burgers rest before serving. To serve, place chicken patty on a brioche bun, top with Parmesan crisp, lettuce, a little more Caesar dressing, and top with brioche bun.
for the Parmesan crisps:
Place about two tablespoons of the Parmesan on a silicone baking mat. Repeat process until all the Parmesan has been used. Make sure to space the crisps about one-inch a part. Bake for about 3 to 4 minutes. Remove from oven and let the crisps cool before handling.
All images and text ©