foodie fridays: orange-peach mimosa slushies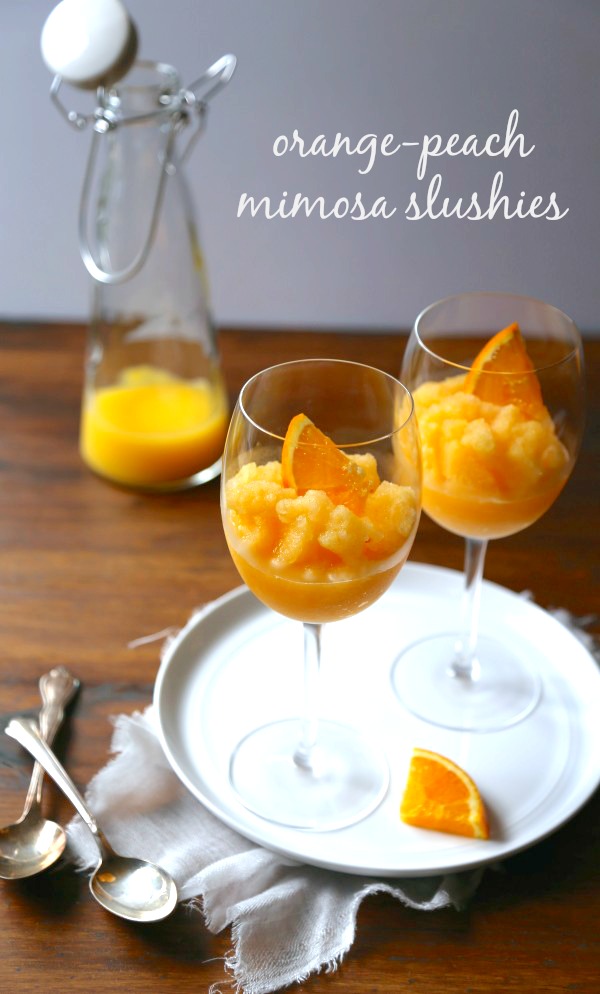 This is what your weekend brunch looks like.
Freshly squeezed, sliced, and with a touch of effervescence.
Bottomless mimosas are thing here in Denver. Not only do we take our brunch-ing very seriously (we will smother anything in pork green chili), but morning cocktails are essential to the brunch-ing equation. Whether it's Bloody Mary's, a glass of champagne, or dare I say a Coors Light, Denverites love to sip the giggle juice.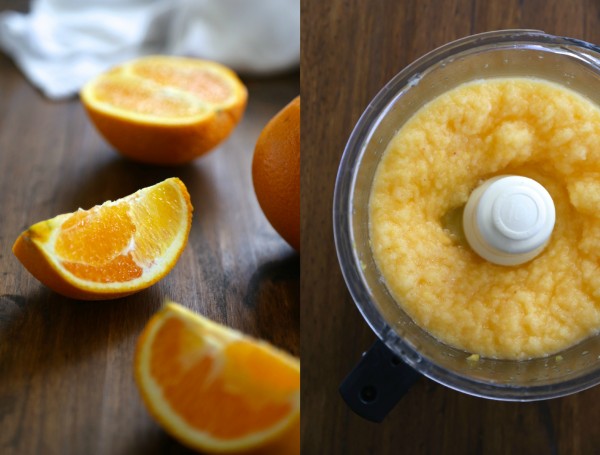 Even though I fancy a mimosa from time to time, I thought with this summer heat, why aren't we slush-ing it up? Slushies aren't just for the Dairy Queen drive through.I remember as a kid we would always stop by the Queen of Dairy on the way home from Little League. It would take us at least 30 minutes to even get our order in, but it was well worth every cherry slushy, cone, blizzard, and polyester itch sweat drop.
Ahhhhh… …..those were the days.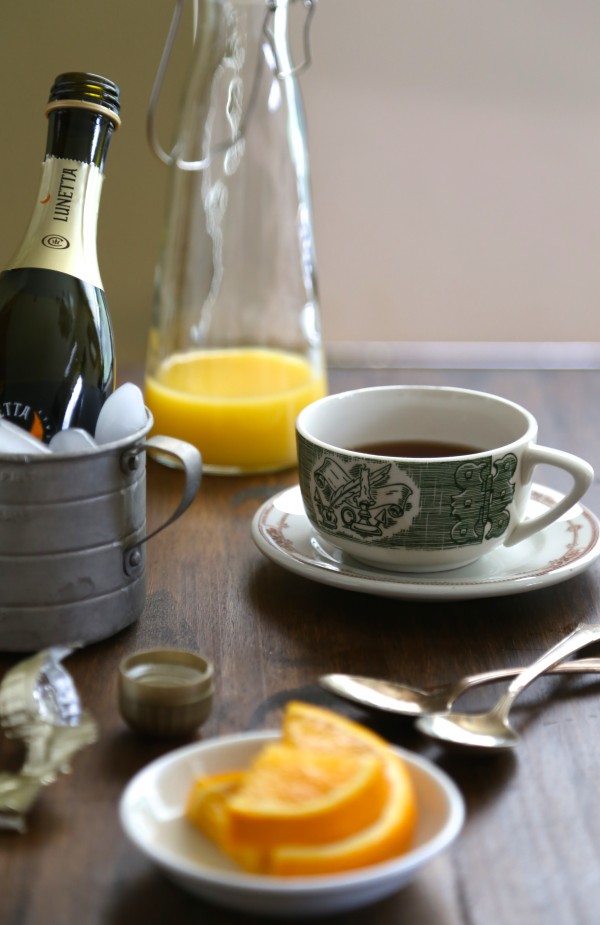 So, for this grown up Dairy Queen slushie version, I added frozen peaches, fresh orange slices, ice cubes, and some bubbly. Oh, and squeeze of fresh orange too. Mix them all together in a blender and you have a sassy slushie mimosa that will keep you occupied while you wait for 46 minutes to eat some form of eggs. I kid. Maybe.
Cheers to the weekend!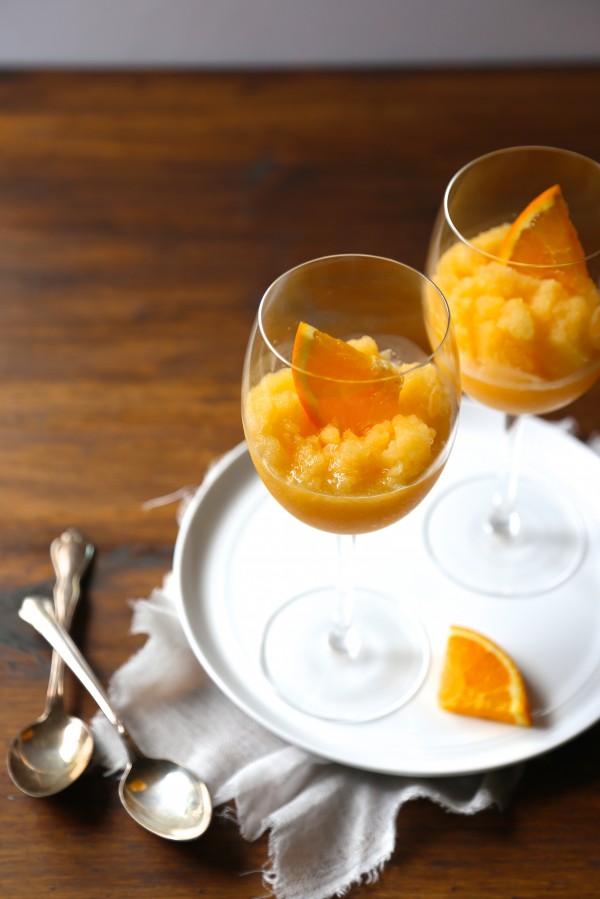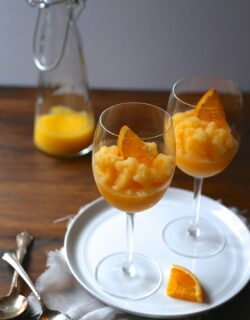 Orange-Peach Mimosa Slushies
Ingredients:
1 large orange, flesh removed, sliced
1 cup fresh or frozen peach slices
2 cups ice cubes
1/4 cup orange juice
1/2 cup champagne
orange slices, garnish
Directions:
In a food processor or blender, add the first five ingredients. Blend until smooth and of slushy consistency. Pour into wine glasses and garnish with orange slices. Serve immediately.
All images and text ©