Chipotle Hummus Jackfruit Toast with Fresh Herbs
Chipotle Hummus Jackfruit Toast with Fresh Herbs is an easy appetizer to make before dinner! Spread some chipotle hummus on toasted bread, top with some Mexican spiced jackfruit and fresh herbs. You'll have an amazing unofficial meal in minutes!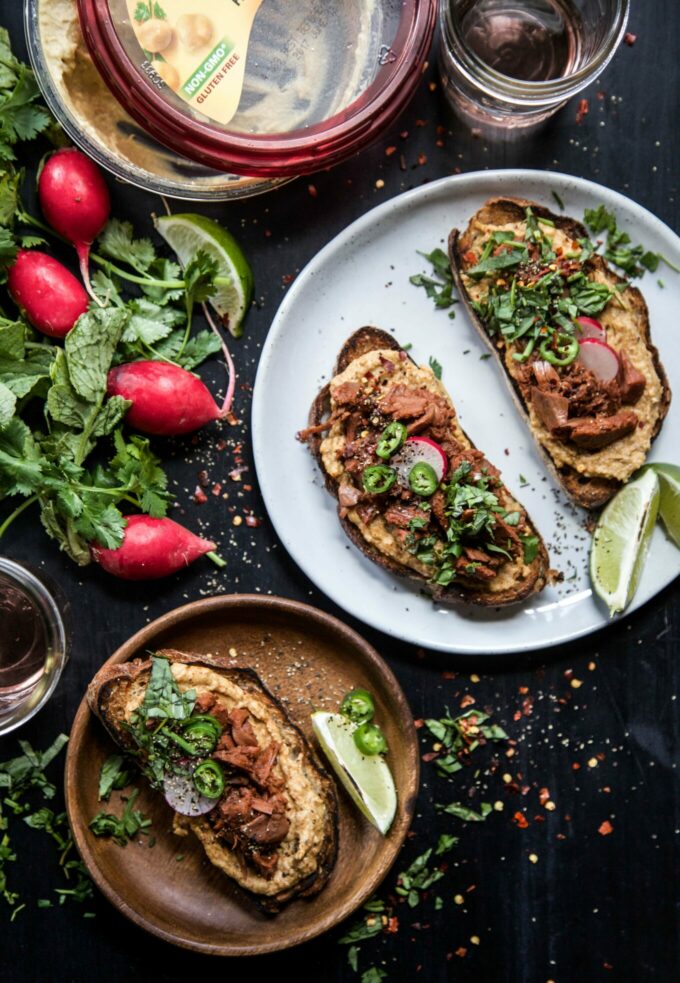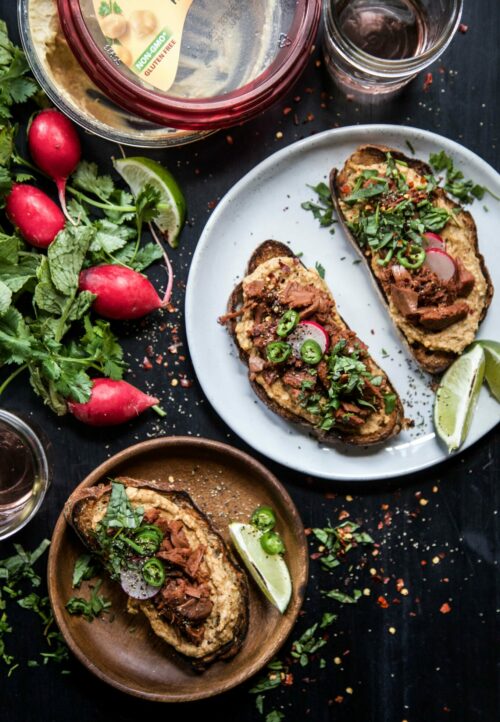 Let's chat.
I need to ask you a question.
Do you know what a food desert is?
***crickets***
If you don't know the answer to this question you aren't alone. I recently traveled to Richmond, Virginia to hang with the amazing folks at Sabra. Being able to spend time at hummus central is always an exciting endeavor, but on this trip we were going beyond the chickpea farm.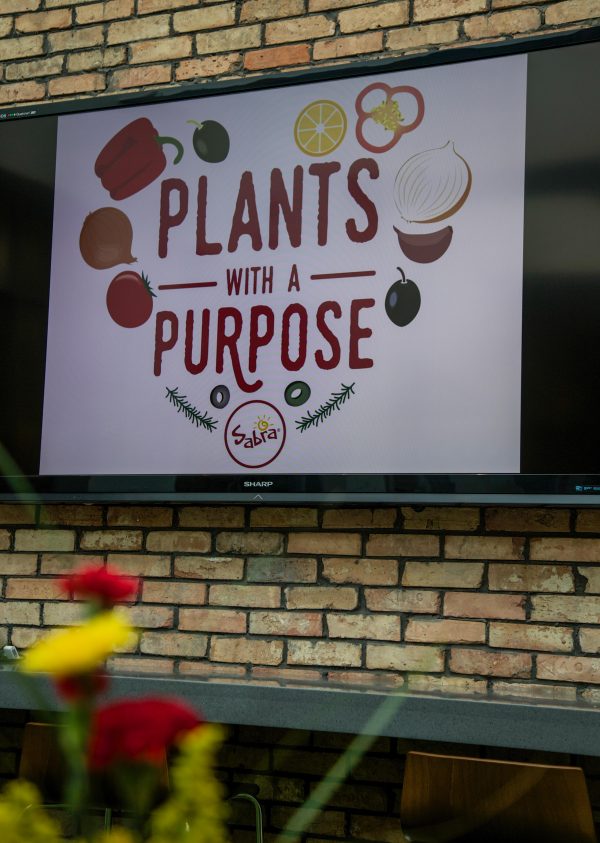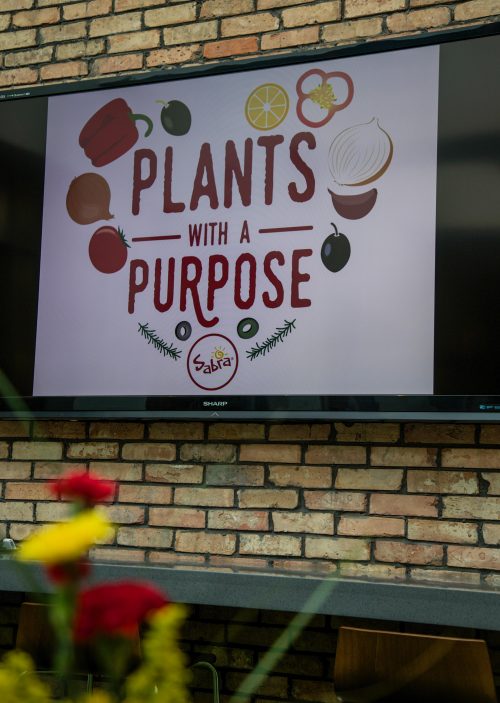 In 2016 Sabra started a program called " Plants with a Purpose." This employee work-share garden was planted on Sabra's campus as an initiative to combat the growing food desert problem in Richmond. Sabra wanted to use urban agriculture as a tool to mitigate poverty to underserved areas.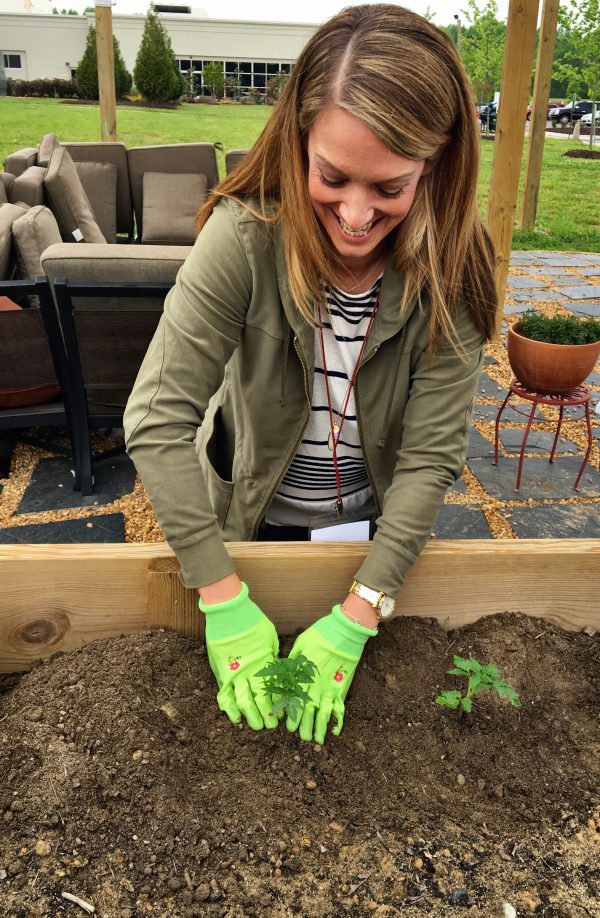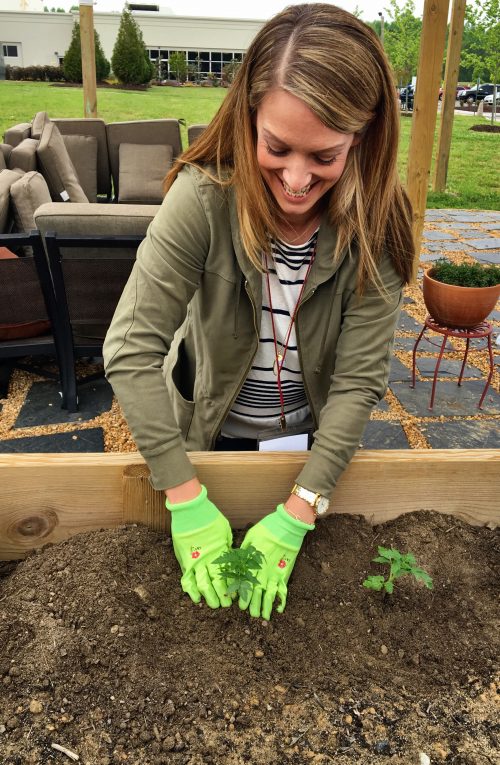 So, what is a food desert exactly? Well, a food desert (defined by the USDA) are neighborhoods and towns that don't have access to fresh, healthy food, specifically fruits and vegetables. More than 23 million Americans live in a food desert. I was surprised to learn cities across the country even where the average household was earning above average salaries were in a food desert. That's crazy!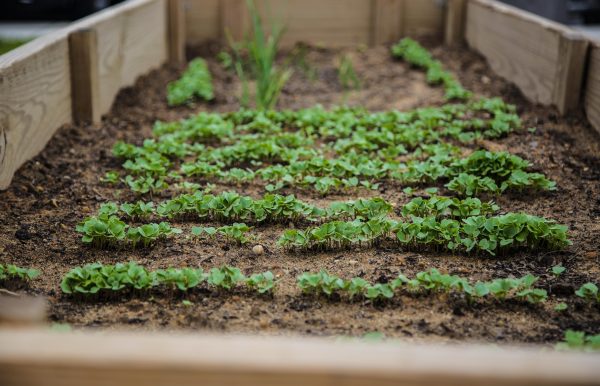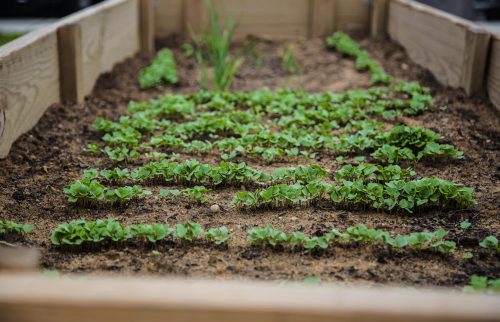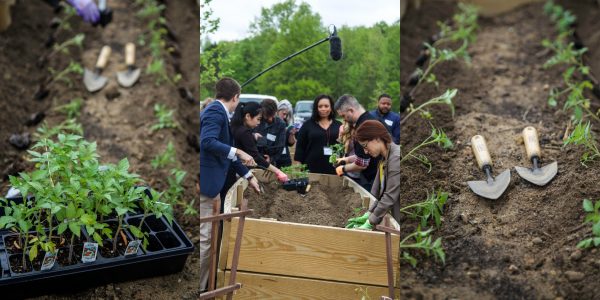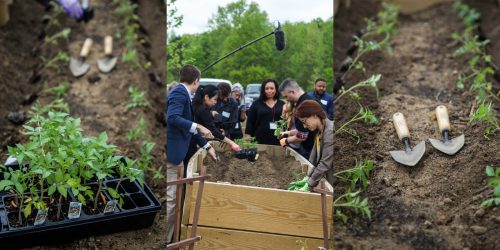 But Sabra didn't just stop within in their local borders. They decided to push "Plants with a Purpose" all the way north to Bronx, NY. This year Sabra created an employee volunteer opportunity through partnerships to help provide access to fresh vegetables and fruits to this underserved area. If this doesn't make you want to start a garden I don't know what will!
Which is why I am so excited that Mr. B and I are in the final stages of completing are own urban garden. Not only do I plan to plant many fruits and vegetables, but I'm excited to provide my neighbors, friends, and those underserved with the fruits of our labor. Because as Sabra's says, "everyone should have access to fresh fruits and vegetables."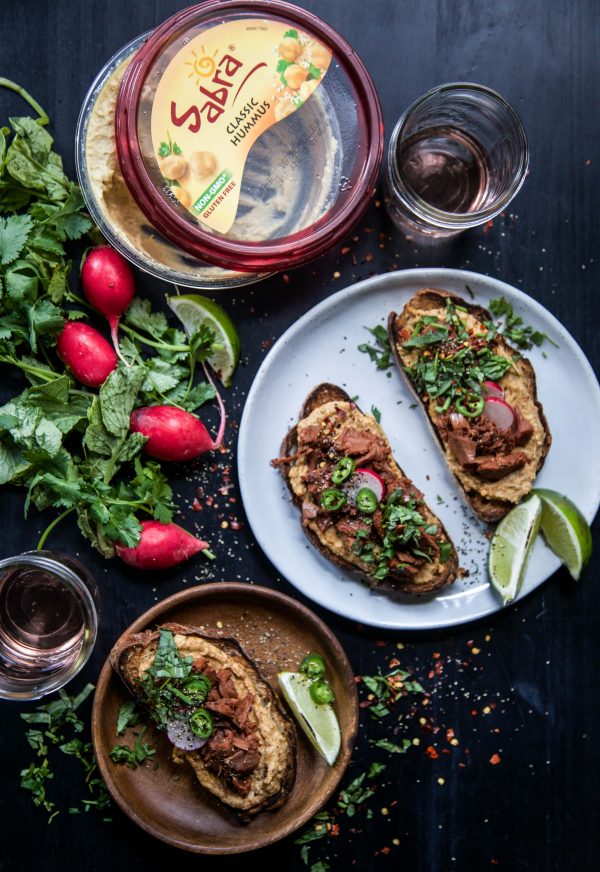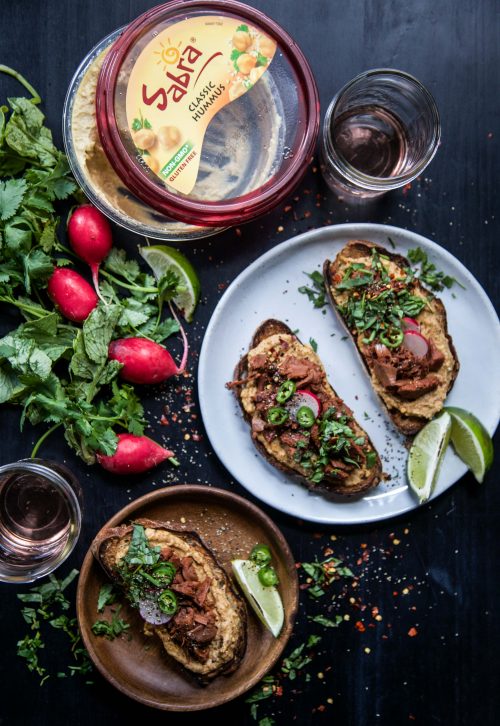 With that, today's recipe centers around a combination of sorts. One, this recipe is filled with fresh herbs that can be easily grown in a garden. And two, this Chipotle Hummus Jackfruit Toast with Fresh Herbs is something you can throw together as an "unofficial meal" as a mid-afternoon snack when you need a pick-me-up from all that gardening work!
Simply smother your toast with chipotle hummus, place a handful of Mexican spiced jackfruit on top, and garnish with a medley of fresh herbs. This unofficial meal will not only feed your belly, but will provide a connection between you and your community.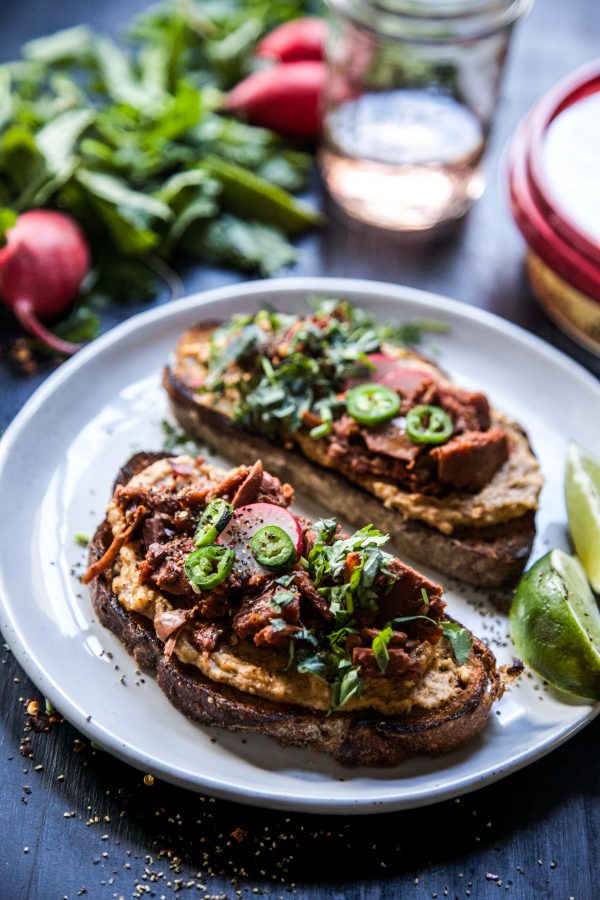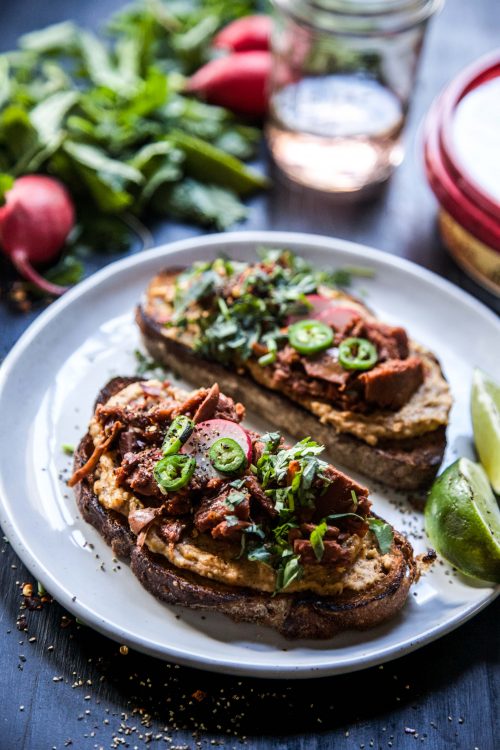 ***This post was sponsored by Sabra. As always, all opinions expressed are 100% my own!***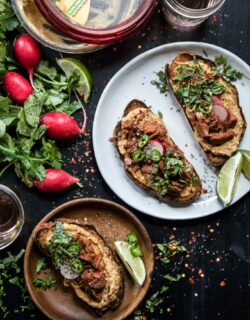 Chipotle Hummus Jackfruit Toast with Fresh Herbs
Ingredients:
1  (10 oz) jack fruit in water, drained, shredded, divided
1 tsp chipotle powder
1 tsp garlic powder
1 tsp paprika
1 tsp cumin
1 tsp coriander
1 tbsp olive oil
4 slices whole wheat bread, toasted
1 cup Sabra Chipotle hummus, divided
Fresh basil chopped, for garnish
Fresh cilantro chopped, for garnish
Fresh chives chopped, for garnish
Fresh radishes sliced, for garnish
salt and pepper to taste
Directions:
In a small bowl combine jackfruit, chipotle powder, garlic powder, paprika, cumin, coriander, olive oil, salt and pepper. Next, preheat a small skillet to medium heat. Add the jackfruit to the skillet and cook for a minutes until warmed through.
Take a piece of whole wheat toast and place it on a plate. Top the toast with 1/4 cup chipotle hummus. Next, top the hummus with some of the jackfruit and garnish with fresh herbs (basil, cilantro, chives), and radish slices. Repeat process until all toasts have been assembled. Enjoy!
All images and text ©