chocolate chip brownie snack cake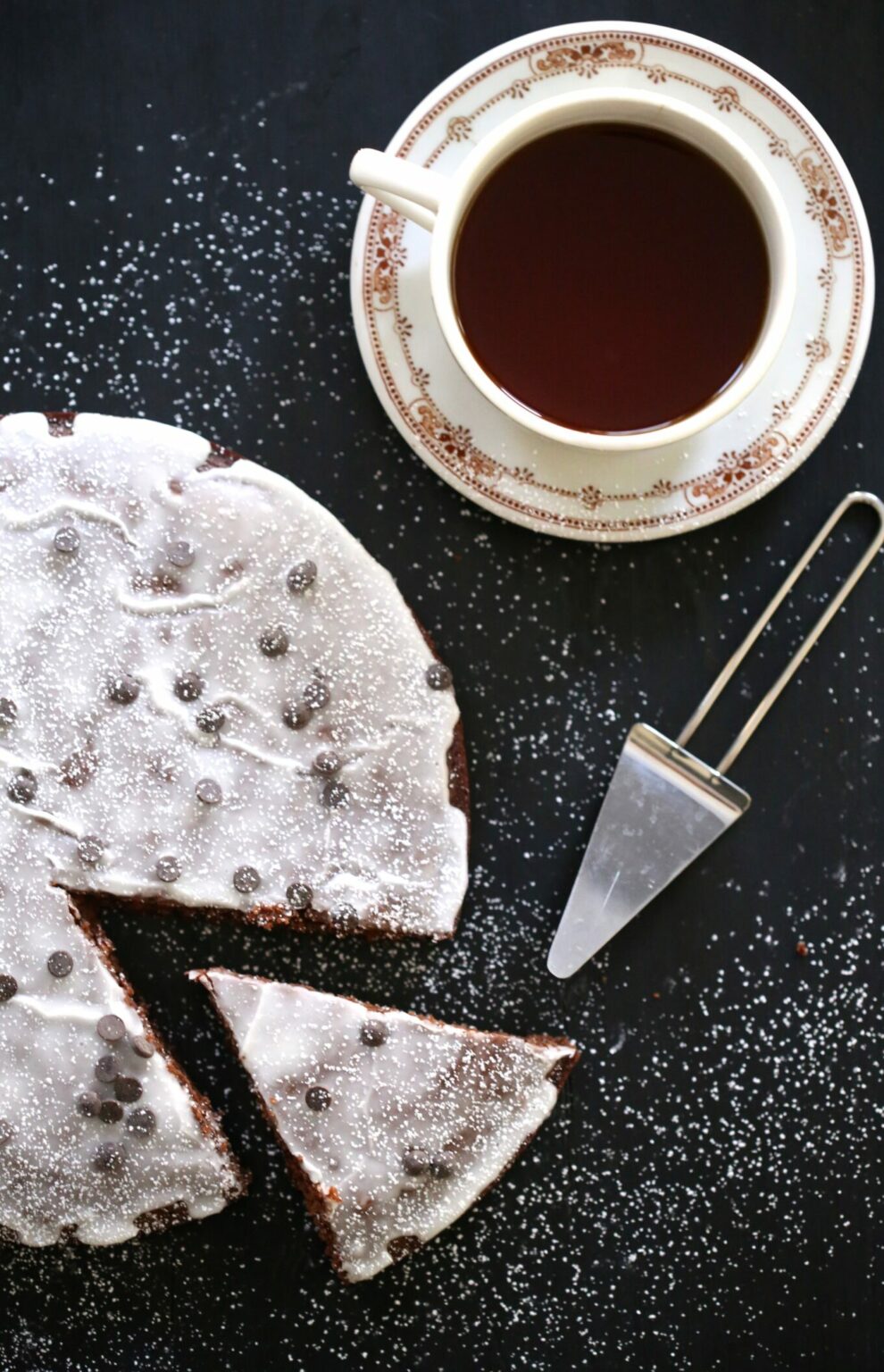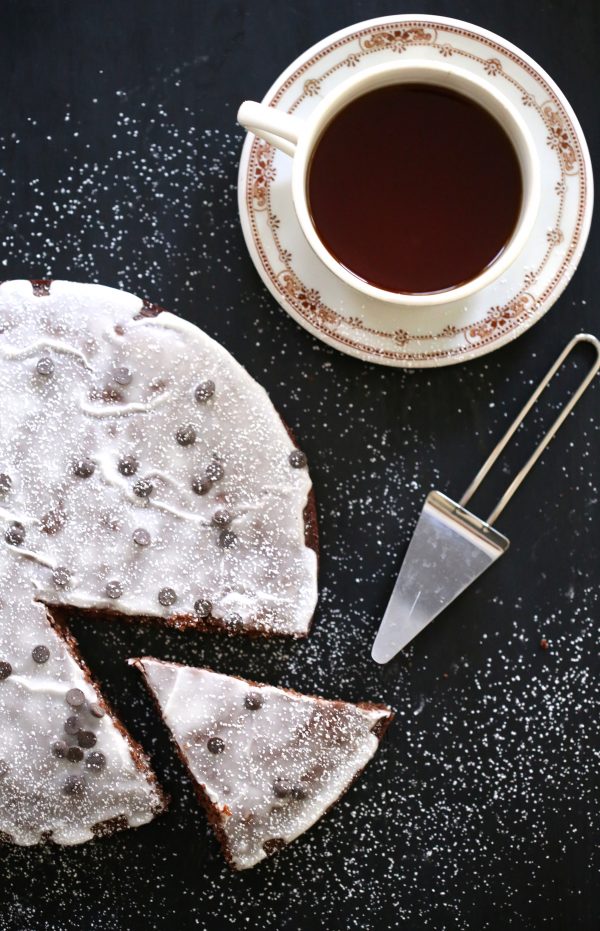 Well, we are halfway through October folks.
Can you believe it?
Want to know something that is major crazy? I'm only halfway done with traveling this month. GASP. Does this ever happen to you? I swear I am really good about balancing my travel schedule so it's not so lopsided, but this month, I apparently swam to long in the giggle juice because WHOA.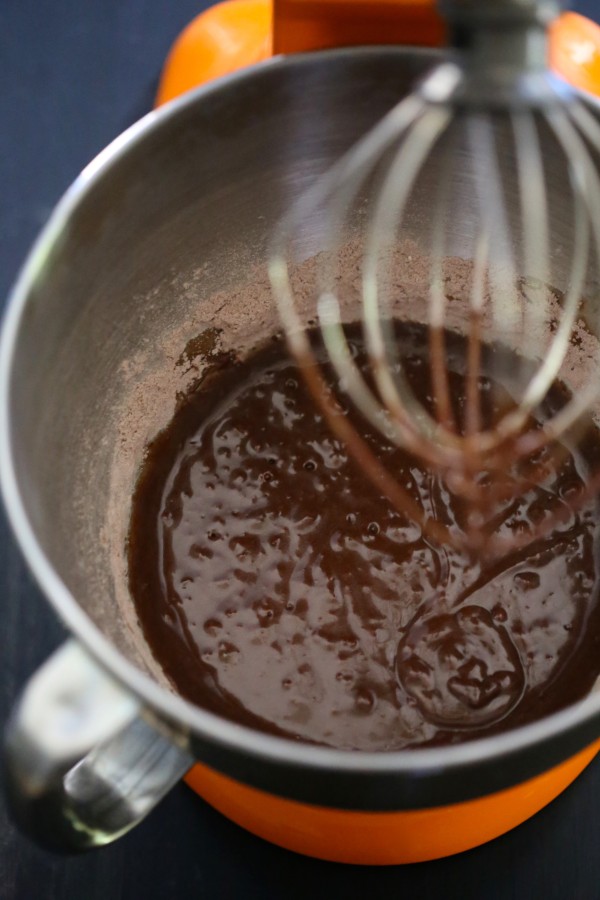 Don't get me wrong, I love traveling, but sometimes I forget the amount energy it takes to do re-entry only to turn around in a few days and do it all over again. I knew October would be bonkers, but sometimes I trick myself into thinking that being gone four weekends in a row is okay. Derrrrrr….maybe not?
Well to keep my grumpy-grumperton self at bay, I decided to make this Chocolate Chip Brownie Snack Cake. Because sometimes you don't have time for dessert so why not enjoy it as a snack? Actually, shouldn't all cake be snack?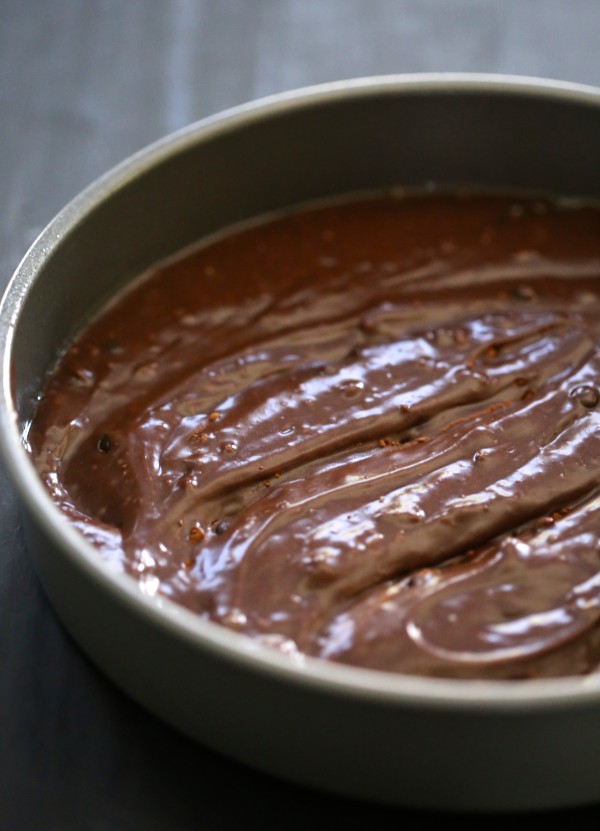 This recipe was inspired from the Cooking Light Magazine and I have to say, it's two-snaps up. Traditionally, it was meant for Halloween purposes, but I jazzed it with some mini chocolate chips and dusted it with extra powdered sugar to make it more of an every day, every hour kind of cake. Plus, it freezes well, which makes yours truly a happy travel camper.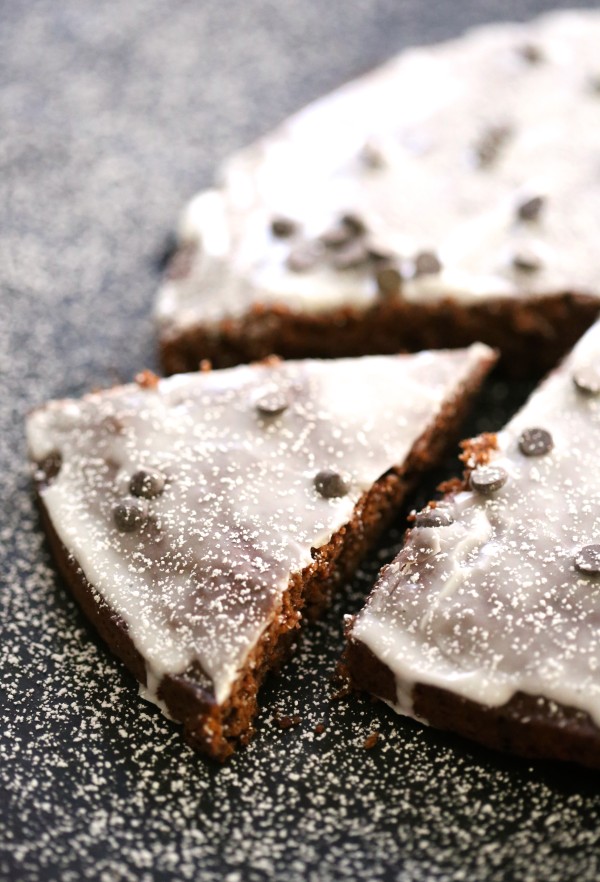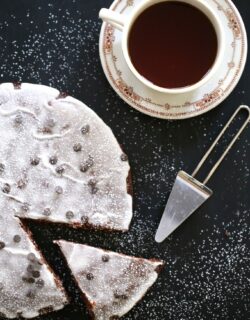 Chocolate Chip Brownie Snack Cake
Ingredients:
3/4 cup granulated sugar
1/4 cup vegetable oil
1/4 cup plain yogurt
1 teaspoon vanilla extract
3 large egg whites
1/2 cup all-purpose flour
1/3 cup unsweetened cocoa powder
1/4 teaspoon kosher salt
1/4 teaspoon baking powder
1/3 cup mini chocolate chips ( + more for garnish)
1 1/2 cups confectioners sugar (+ more for garnish)
2 1/2 tablespoons milk
Directions:
Preheat oven to 375 degrees.
Spray a nine-inch cake pan with non-stick cooking spray. In a large bowl, combine flour, cocoa, salt and baking powder. In a mixer fitted with a paddle attachment, mix sugar, vegetable oil, yogurt, vanilla extract, and egg whites. Slowly add the flour mixture into the wet ingredients. Mix for a few minutes until combined. Fold in the mini chocolate chips and pour batter into cake pan. Baked for about 25 minutes. Remove from oven and cool completely. While the cake cools, mix the confectioners sugar and milk in a bowl. Pour the icing over the cake and spread the icing in an even layer. Garnish with mini chocolate chips and dust with confectioners sugar.
adapted from Cooking Light Magazine
All images and text ©