pumpkin spice pork tacos with chipotle slaw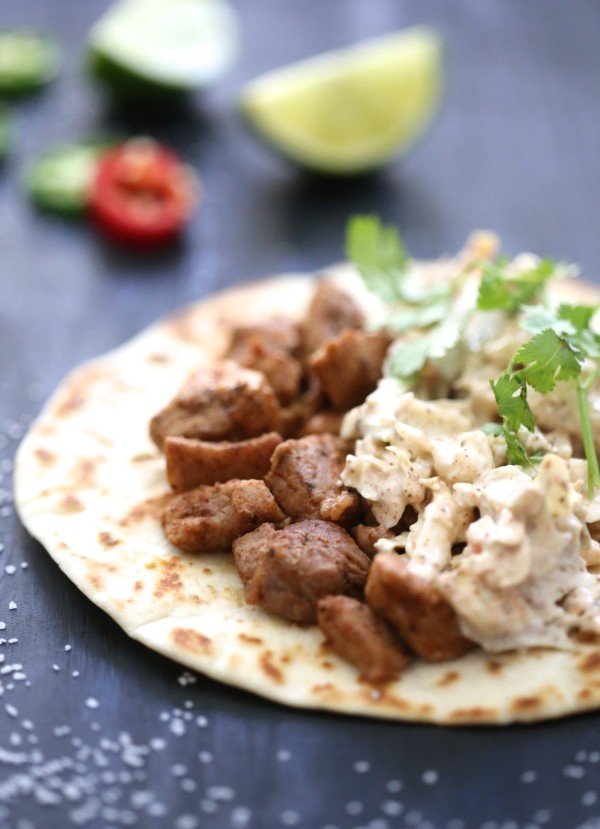 Is it me, or do tacos make the world a better place?
Think about it.
You never hear someone say, "Tacos are just MEH. Why would anyone want to eat a taco? I can't get over how messy they are to eat." However, if you ever hear someone utter that entire statement you have my permission to do a Tae Boe round house kick to their face. Because if you ask me, tacos have super powers.
There is a reason why #TacoTuesday is now a thing and when Cinco de Mayo fell on a Tuesday last year, tacos almost broke the internet. Even Kim Kardashian was jealous of the taco. I actually think if you put world leaders in a room with a smorgasbord of tacos, world peace would find it's way out.
Now, we can't just talk about tacos and all of their glorious super powers without actually eating one. Today, I'm sharing a fun, fall themed taco recipe that's a spin on a weekly favorite. Mr. B and I make tacos at least once or twice a week using pork cubes. Typically you use these one-inch cubes in stews and chili's, but they are the best when it comes to making hearty tacos.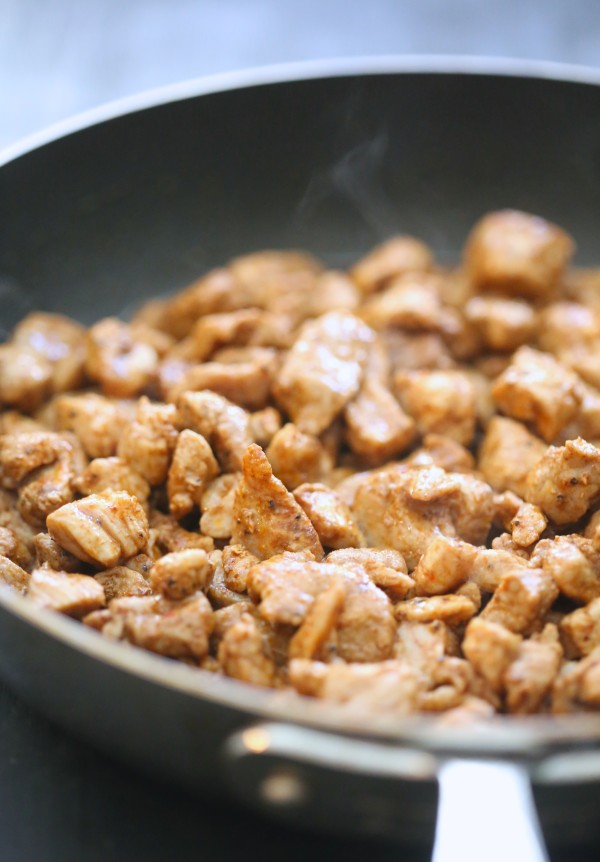 The texture of pork cubes holds more of the spice mixture, which is what makes these Pumpkin Spice Pork Tacos with Chipotle Slaw an 11/10 situation. Mix pumpkin spice, chipotle powder, cumin, garlic powder together with the pork cubes and saute them in a skillet for a quick weeknight dinner or an impromptu holiday party.
Of course, if you want to learn more about pork and the hard working folks who make pork available, check out my recap on the Pass the Pork Blogger Tour.
"Is it time to eat tacos, Billy Blanks?
Billy, "Tae Bo Double Time!"
Send help!
***This post was sponsored by the National Pork Board. As always, all opinions expressed are 100% my own.***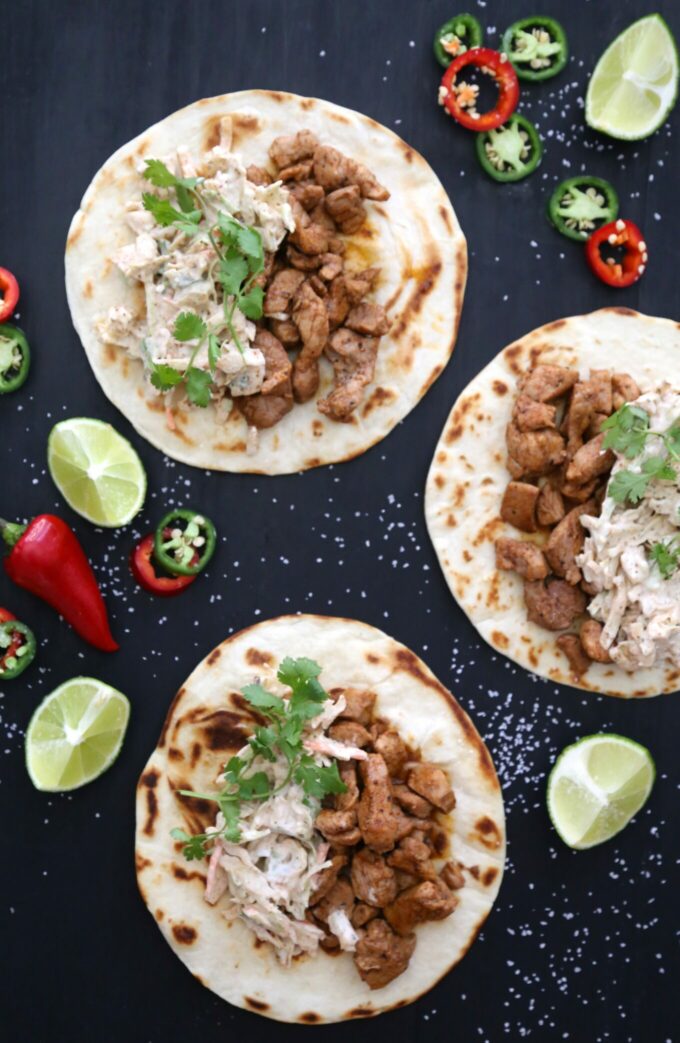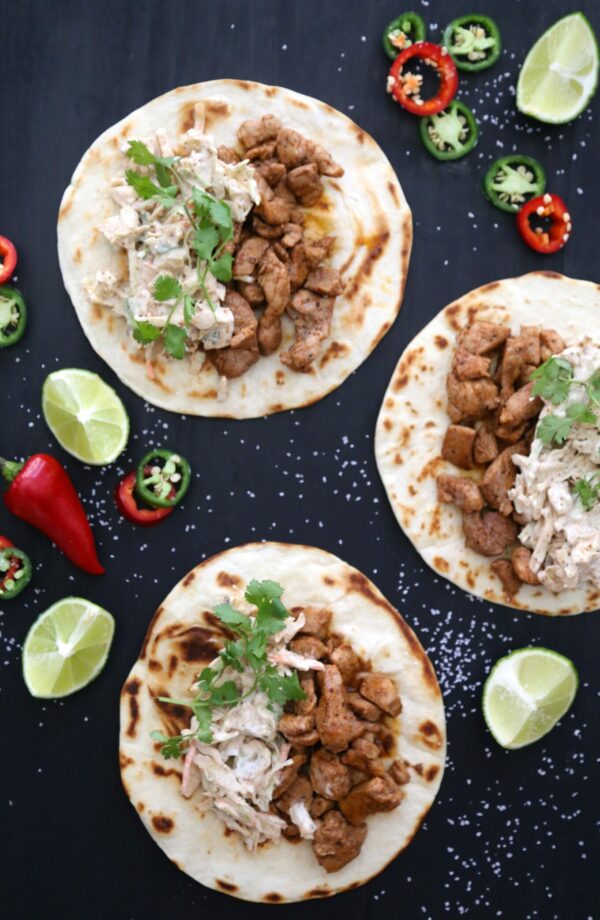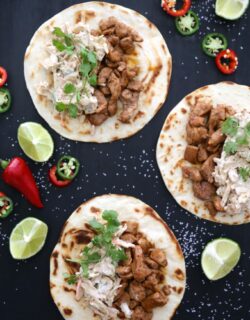 Pumpkin Spice Pork Tacos with Chipotle Slaw
Ingredients:
for the tacos:
1 1/2 pounds pork cubes (typically the tenderloin)
4 tablespoons olive oil
1 1/2 teaspoon pumpkin pie spice
1 teaspoon cumin
1 teaspoon garlic powder
1 teaspoon chipotle powder
1 teaspoon paprika
small flour tortillas
salt and pepper to taste
cilantro, garnish
for the chipotle slaw:
1 cup Mayonnaise
1/4 cup fresh Lime juice
2 tablespoons Honey
1 teaspoon ground Cumin
1 teaspoon Chipotle Powder
1 package coleslaw
salt and pepper to taste
Directions:
for the tacos:
In a large bowl, combine the 1 tablespoon of olive oil, pork cubes, pumpkin pie spice, cumin, garlic powder, chipotle powder, paprika, salt and pepper. Preheat a skillet to medium-high heat and add the remaining olive oil. Place the pork cubes in the skillet and arrange so they are in an even layer. Cook for about four minutes on the first side, flip, and continue to cook for additional three minutes. Remove from heat and set aside. To serve, place a few pork cubes on a tortilla, top with chipotle slaw and garnish with cilantro.
for the chipotle slaw:
In a large bowl, combine all ingredients. Place chipotle slaw in the fridge to set for at least 30 minutes before serving to help the flavors combine.
All images and text ©