chocolate peanut butter pumpkin granola
Embark on a delectable journey with our Chocolate Peanut Butter Pumpkin Granola. Immerse yourself in the delightful fusion of rich chocolate, creamy peanut butter, and the warmth of pumpkin-spiced goodness.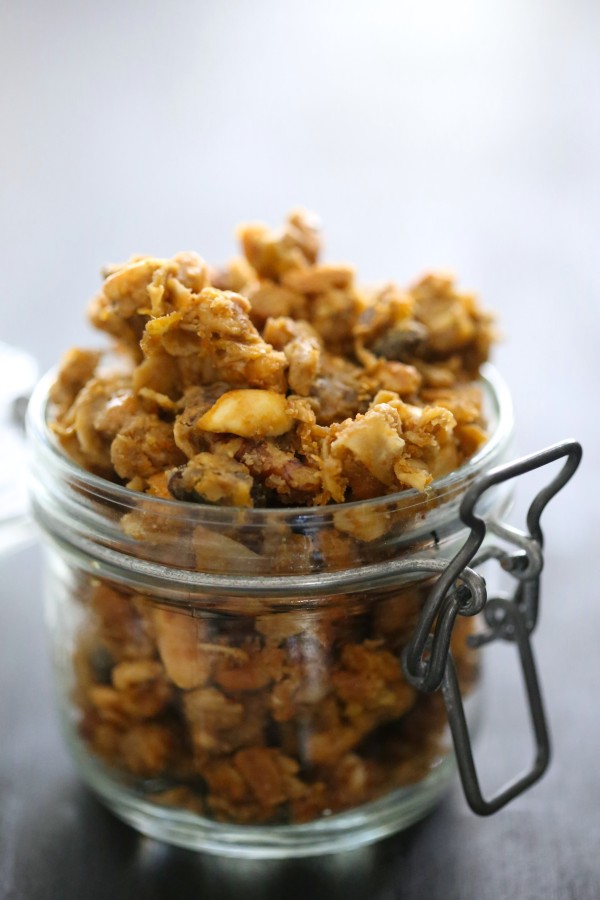 I am slightly embarrassed.
In the five years I have been blogging, I don't have a single granola recipe. Nothing. Nada. Zilch. How do these things happen? Probably because I have dreamy eyes for Sir Tater Tot and Mr. Chorizo. STILL! There is no excuse for not making a simple and delicious treat.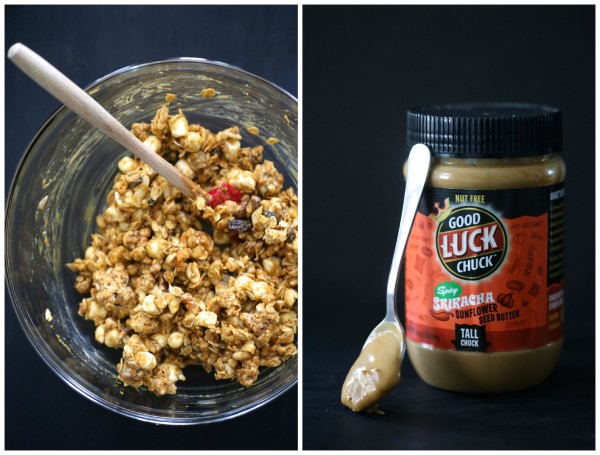 Since my realization, I knew I needed to make something with a little extra sass. Living in Denver we are surrounded by all sorts of locally made goodies – cheeses, granola bars, salsas, and my current favorite, spicy sriracha sunflower butter. I don't know much about the "other butters", but I will say, the sriracha flavoring makes it two-snaps up.
After deciding I wanted to incorporate sriracha sunflower butter into a granola recipe, I took to the "googles" to get some ideas. YOU GUYS. I typed 'granola recipes' into the search bar, and I literally thought my computer was going to implode. There are 59,348 recipes that automatically pop up. Folks must really dig themselves some granola.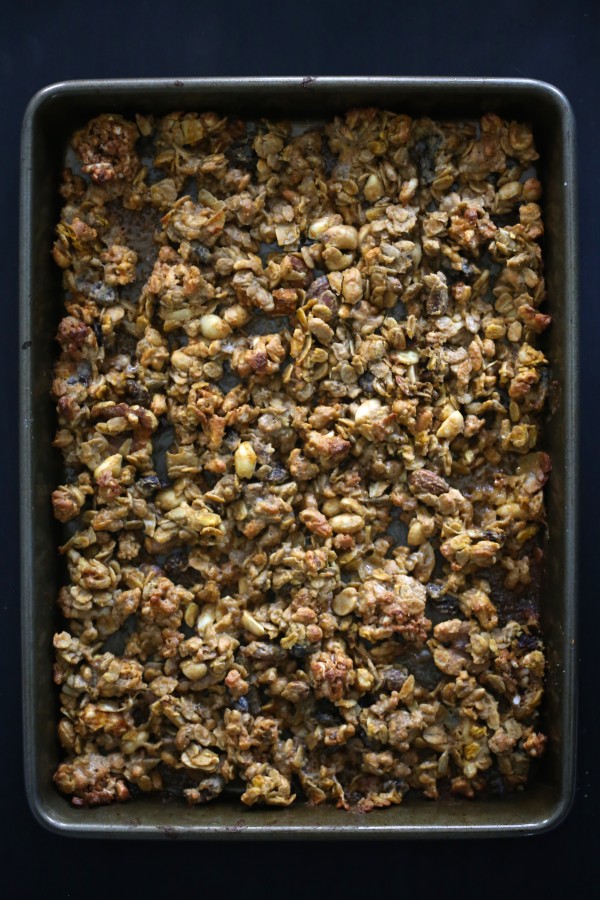 Well, with it being fall and all, I am in the mood to play with pumpkin flavors. So I decided to combine pumpkin, chocolate, and spicy sriracha sunflower butter. OMG. This Chocolate Peanut Butter Pumpkin Granola is not like your regular granola, oh, no. It's light and fluffy with a cake like texture. You could eat it like a piece of cake or mix it into your smoothie, either way, it's a winning situation.
Now, if we could only incorporate chorizo into granola.
Too much?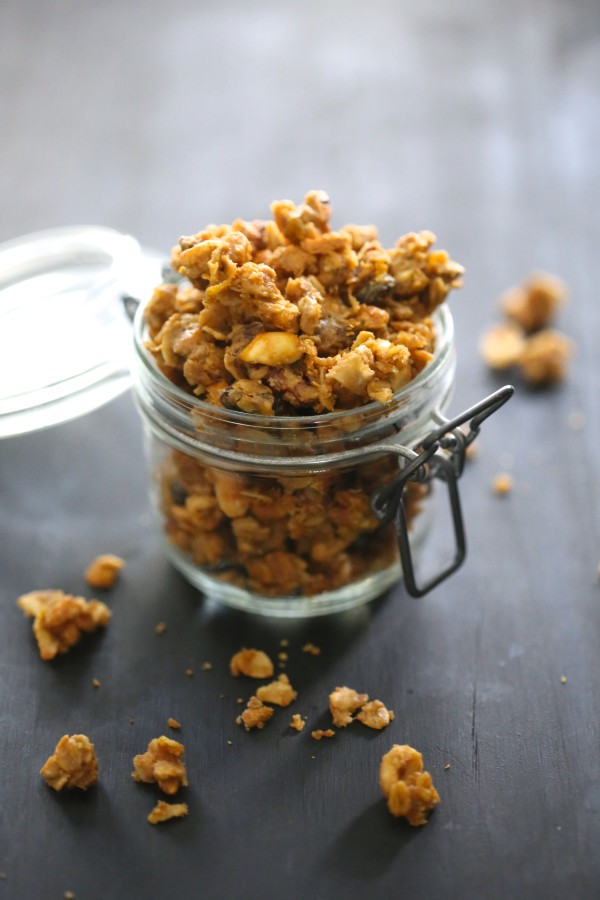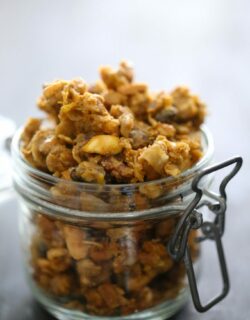 Chocolate Peanut Butter Pumpkin Granola
Ingredients:
1/3 cup spicy sriracha sunflower butter
1/3 cup honey
1 tablespoon olive oil
1 teaspoon vanilla extract
1/2 teaspoon salt
1/4 cup pumpkin puree
1 1/4 cups kashi chunky cereal
1/4 cup dark chocolate chips
1 cup oats
2/3 cup trail mix
1/3 cup mini marshmallows
Directions:
Preheat oven to 350 degrees.
In a large bowl combine, sunflower butter, honey, olive oil, vanilla extract, and salt. Place bowl into the microwave and heat on high for 1 minute. Remove bowl from microwave and stir. Next, add pumpkin puree, cereal, chocolate chips, oats, trail mix, and marshmallows. Spray a small baking sheet with non-stick cooking spray and press the granola into the sheet. Bake for about 10 minutes or until golden brown. Remove from oven to cool completely. Break up using a knife and store in a mason jar for up to a week!
adapted from Cooking Light Magazine
All images and text ©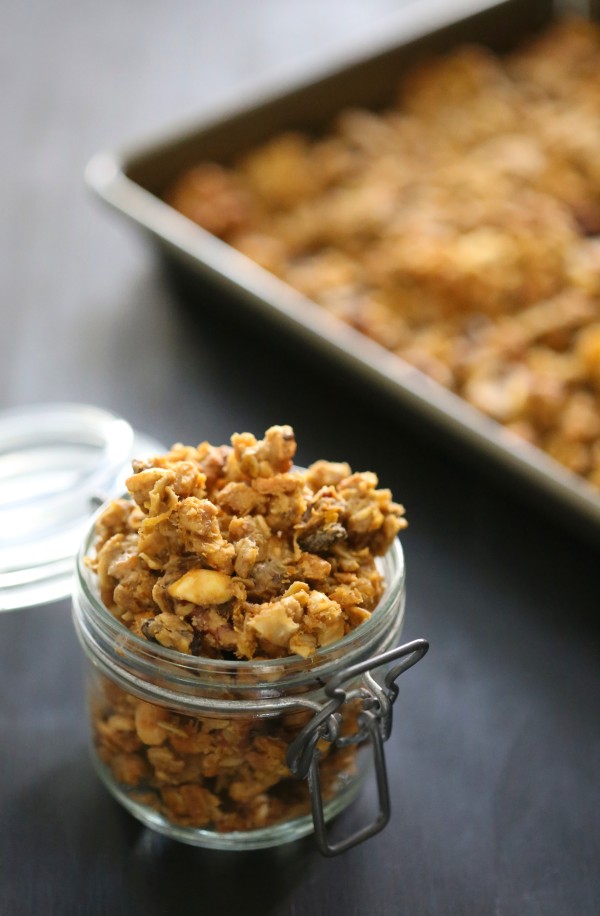 Conclude your culinary adventure with the decadence of Chocolate Peanut Butter Pumpkin Granola. Each bite is a harmonious blend of rich chocolate, creamy peanut butter, and pumpkin goodness—a delightful finale to your indulgent journey.