chocolate pudding with marshmallow frosting & candied ginger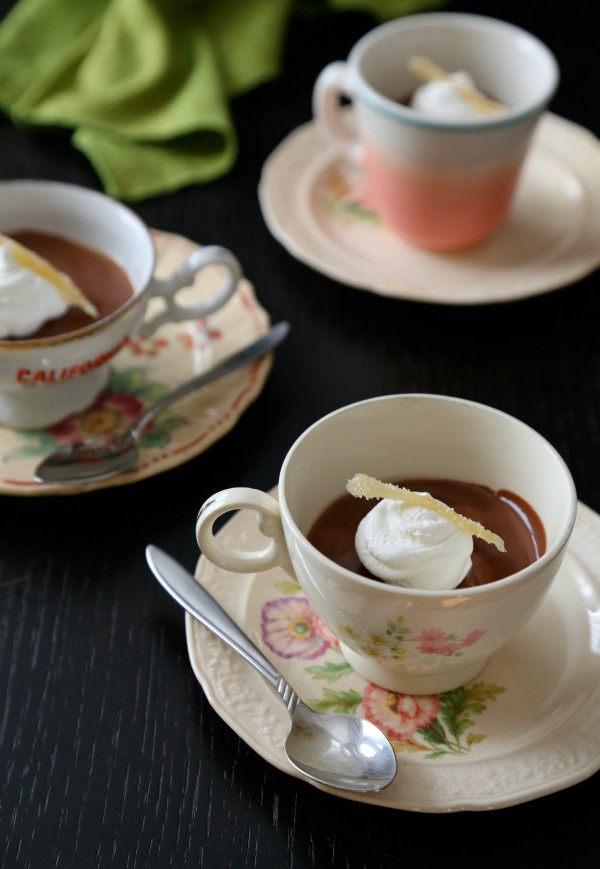 Old man winter is officially here.
Or at least he has arrived in Park City, Utah. I spent this past weekend soaking up some much needed R&R with a few fabulous food bloggers at the Inspire Retreat. We ate, skied, ate some more, and chit-chatted at the Deer Valley Resort. The temperature was in the freaking freezing teens! You'd think Old Man Winter could have  made a  mannerly entrance, but nay. It was like the awkward  uncle that chimes in at the most inopportune time.
I plan on doing a full recap of the trip, so stay tuned! But until then, can we please talk about chocolate pudding? Over Thanksgiving, I helped my mother prepare a postholiday dinner for my grandparents and uncles. With everyone still in a turkey coma, we decided to prepare fresh salmon salad with lemon vinaigrette; and for dessert, you guessed it, chocolate pudding.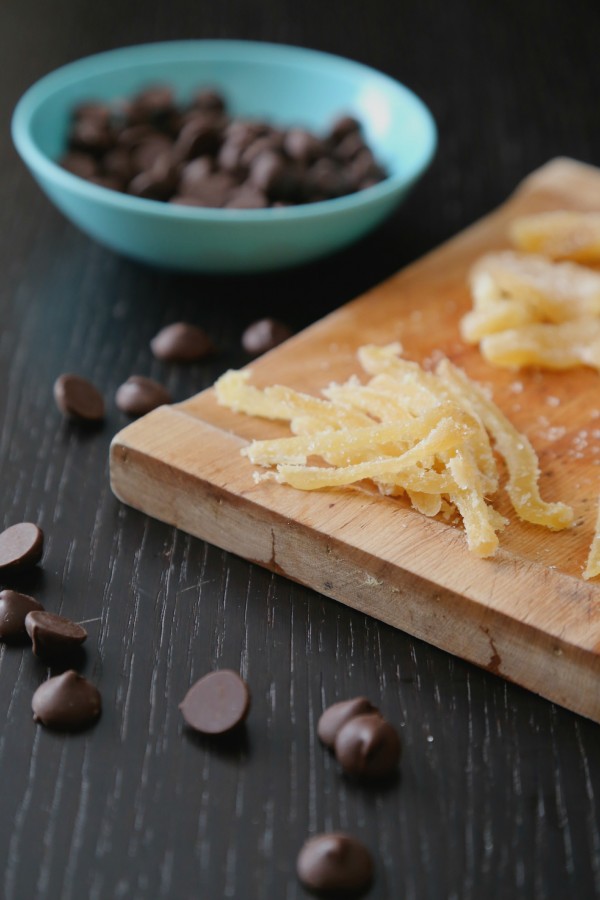 Anytime someone says the word "pudding" I immediately think of Bill Cosby and those Jell-o pudding commercials. Remember those? If anybody could make Jell-o pudding cups appealing it would be Bill Cosby. Since it's the holidays, I figured we would leave the standard pudding cup in the grocery store and instead, make them homemade.
This pudding recipe is from Food and Wine and is worth every single stir. Not only does the dark chocolate glisten like the moonlit  sky, but I've added a little fun CGM touch with a dollop of marshmallow frosting. And to really add a fun, festive touch, I also added candied ginger. Bet you didn't see that coming? <insert a big fat dollop of sarcasm>
So make this pudding and tell Old Man Winter, "uno momento."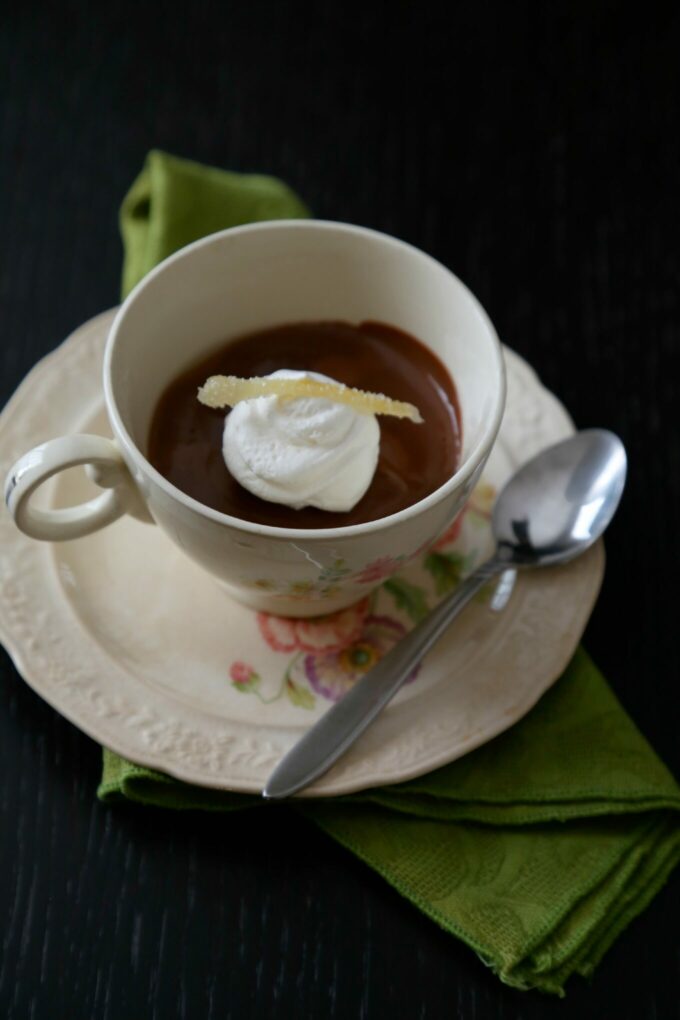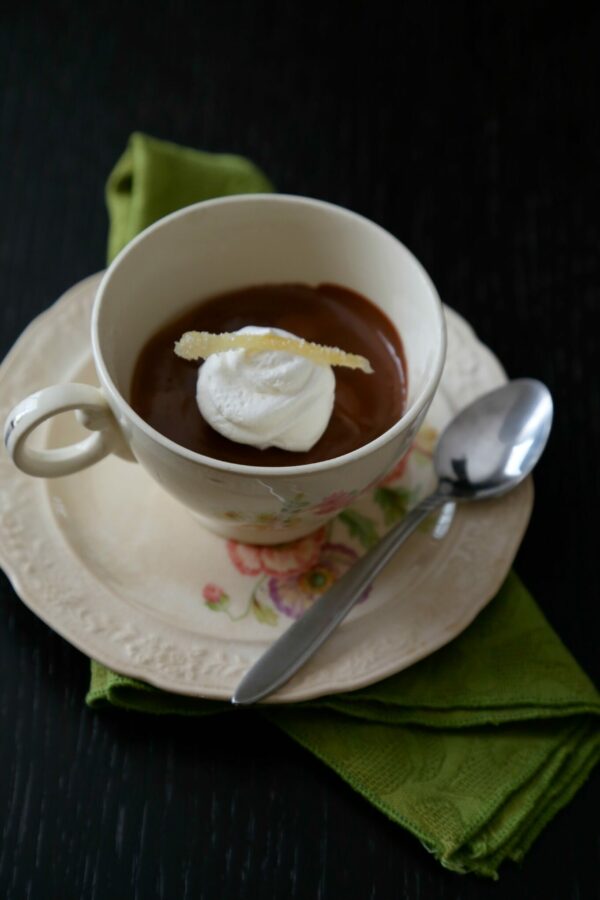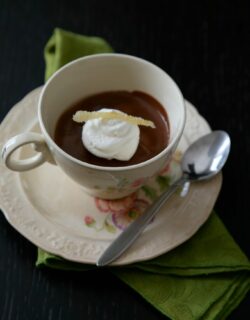 Chocolate Pudding with Marshmallow Frosting & Candied Ginger
Ingredients:
for the pudding:
1/2 cup + 1 tablespoon granulated sugar
1/2 cup unsweetened cocoa powder
5 1/2 tablespoons cornstarch
1/4 teaspoon kosher salt
4 cups half-and-half
1 3.5 ounce bittersweet chocolate bar, chopped
1 teaspoon vanilla extract
candied ginger for garnish
for the marshmallow frosting:
2 egg whites
1/4 granulated sugar
1/4 teaspoon salt
3/4 cup corn syrup
1 teaspoon vanilla extract
Directions:
for the pudding:
Combine sugar, cocoa powder, cornstarch, and salt in a medium bowl. In a saucepan, add the half-and-half and sugar mixture from bowl. Bring to a medium heat constantly whisking so no lumps appear. It will take about 4 or 5 minutes for the pudding to thicken. Remove the saucepan from the heat and stir in remaining chocolate and vanilla. Pour pudding into ramekins, let them cool slightly,cover with saran wrap, and place in fridge for at least an hour. Dollop with marshmallow frosting and a slice of candied ginger. Serve immediately.
for the marshmallow frosting:
In a stand mixer with a whisk attachment, beat 2 egg whites with salt until frothy. Gradually add sugar, beating until soft peaks form. Heat syrup in a glass microwaveable dish until it boils. Pour syrup in thin stream over egg white mixture, a little at a time. Beating on high speed until harder peaks form. Add vanilla and beat until glossy!
recipe from Food and Wine Magazine
All images and text ©