chorizo & brussel sprout stuffing muffins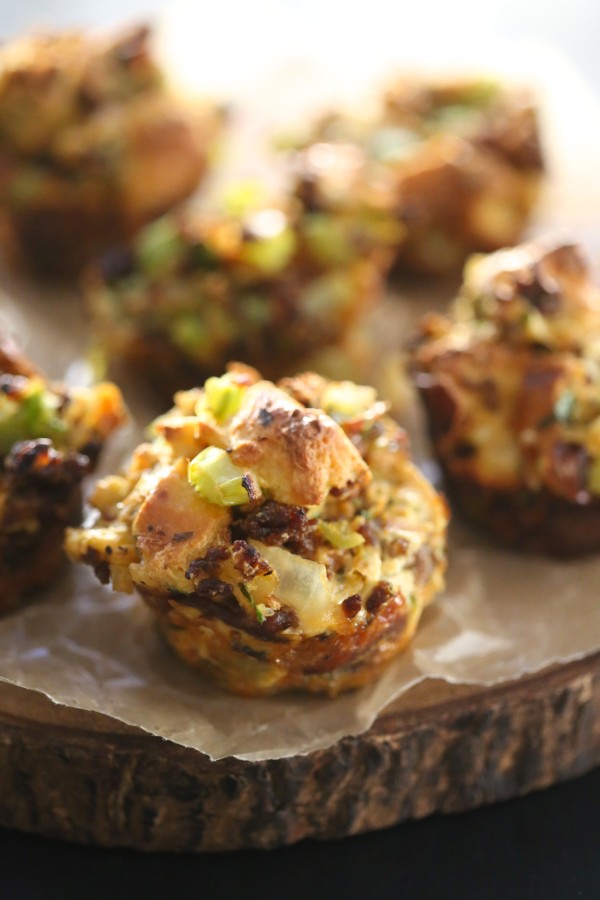 Um, tomorrow is the big day.
The feast of feasts.
The carbo loads of carbo loads.
A day where stretch pants have no limits and thirds, fourths, and fifths servings are encouraged. Over the years I have really come to enjoy Thanksgiving. I realize that sounds weird, but maybe I've matured?
As someone that cooks full time, I have a better understanding of what my mom had to do in order to feed a dozen plus people on a single day. Holy Turkey. I am tired just thinking about all the details.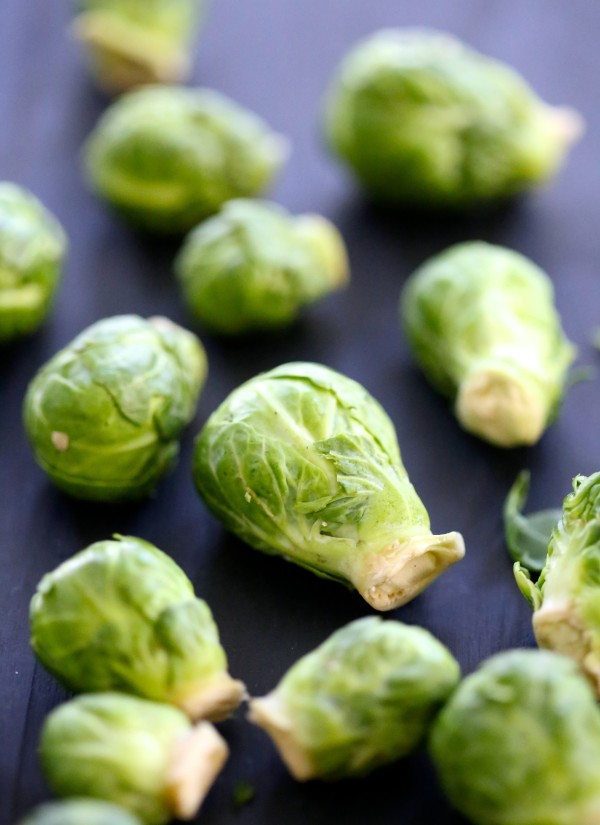 Anyways, we are celebrating Thanksgiving at my sister-in-law and brother-in-laws' home and I couldn't be more excited. Kelly is a wonderful, kick-ass baker. Seriously, her pumpkin pie are what dreams are made of. Plus, I get to snuggle with my adorable niece Josie and play some foozeball with my nephews.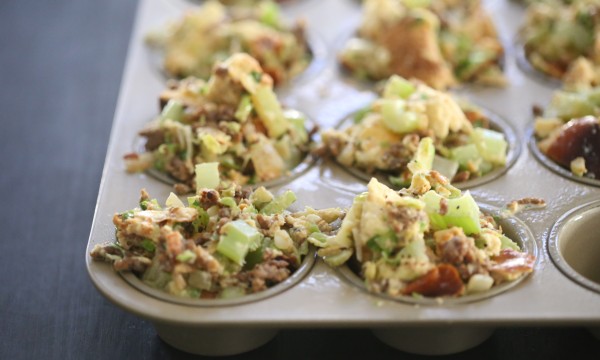 However, now that I am thinking about it, I might want to bring something. Where are my manners? As a stuffing connoisseur (did I just say that?), my view is that stuffing should be simple and tasty. Because you already have 284 things going, why make it more complicated? These Chorizo & Brussel Sprout Stuffing Muffins are super simple to make and are fun twist on your traditional way of serving stuffing. It's like having your own individual portion ready to go. Plus, these are great for leftovers. Plop an egg on top, boom. Brunch the next day.
I hope y'all have a wonderful and happy Thanksgiving.
Cheers!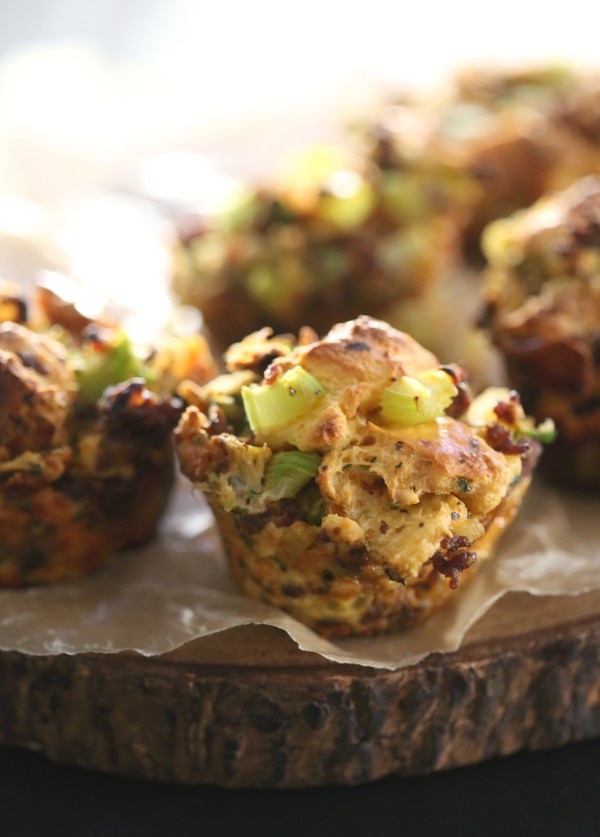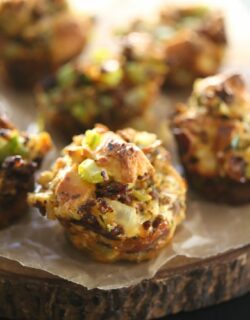 Chorizo & Brussel Sprout Stuffing Muffins
Ingredients:
1 brioche loaf, crusts removed, cut into 1-inch cubes (at least 4 cups)
3 tablespoons olive oil
1 yellow onion, diced
1 garlic clove, minced
1 celery rib, diced
2 cups brussel sprouts, shredded
1 pound ground chorizo, cooked
1 cup heavy cream
2 large eggs
1/2 cup chicken stock (more if needed)
salt and pepper to taste
Directions:
Preheat oven to 375 degrees. Place brioche cubes on a baking sheet and bake for about 13 to 15 minutes or until golden brown. Remove from oven and set aside to cool.
In a medium skillet preheated to medium-high heat, add two tablespoons of olive oil, onion, garlic, celery, salt and pepper. Saute until the veggies have softened about four minutes. Add remaining tablespoon of olive oil and then add the brussel sprouts. Continue to cook until brussel sprouts have turned slightly golden brown. Add the chorizo and stir to combine. Remove skillet from heat.
In a large bowl, whisk together cream, eggs, and chicken stock. Add the brioche cubes and chorizo/brussel sprout mixture. Toss to combine. Spray a muffin pan with non-stick cooking spray. Using a ice cream scoop, scoop out the stuffing mixture into each muffin cup. Once filled, place the muffin pan in the oven and bake between 30 and 45 minutes. Remove and let the stuffing muffins cool slightly before devouring!
recipe adapted from Bon Appetit
All images and text ©