twice baked cubano stuffed sloppy joes with spicy hummus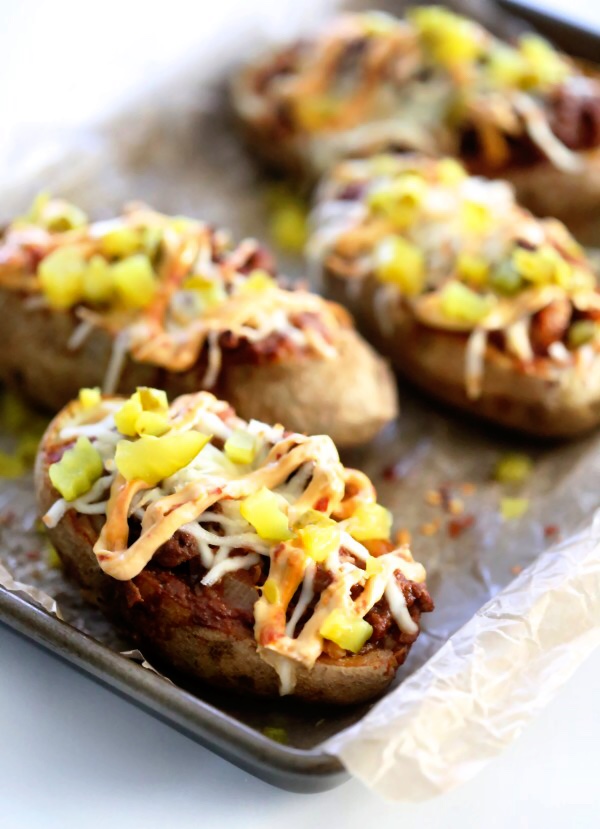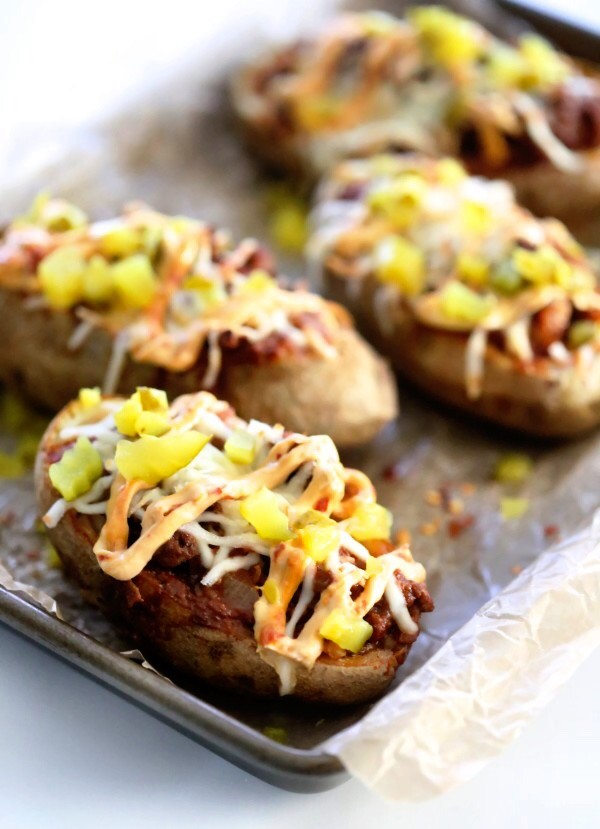 So far…..errrrrrrrrrr, mostly good?
I can't tell.
Every week, I'm all, "Pa-lease. I don't care who wins, I just want them to play well." This is me subconsciously motivating my team as if my good juju plays a part in their potential victory. When the truth is, I secretly want my team to destroy and manhandle the opposing team.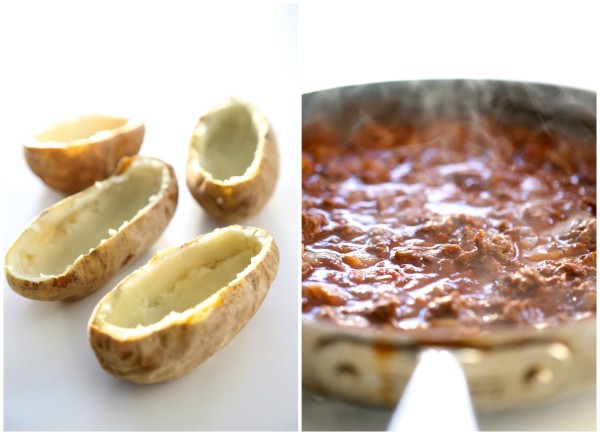 I started the season off with some consistent wins, but suddenly my team started to die. Fall a apart. Lose body parts. Okay, maybe not body parts, but I feel half of my players are laying in a hospital with a torn ligament or broken bone. To say it's frustrating is an understatement.
Fantasy Football shouldn't give you instant gas each Sunday after looking at points scored. There's something just wrong about that. What's even WORSE?! My beloved Wildcats are swimming in a giant poo-poo platter. What is going on football fans?!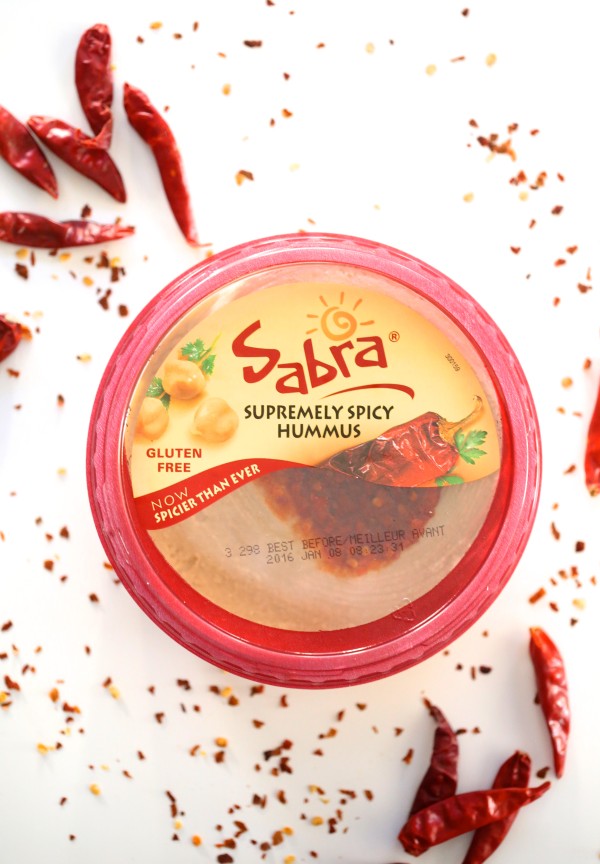 The only logical thing to keep this gas, bowel, and football conversation moving along (now, that's a good pun) is to talk about the one thing that brings us all joy when watching a game of pigskin, tailgating food. I think there is comfort knowing that if your favorite team isn't so HOT there is a smorgasbord of savory treats waiting to make things all right.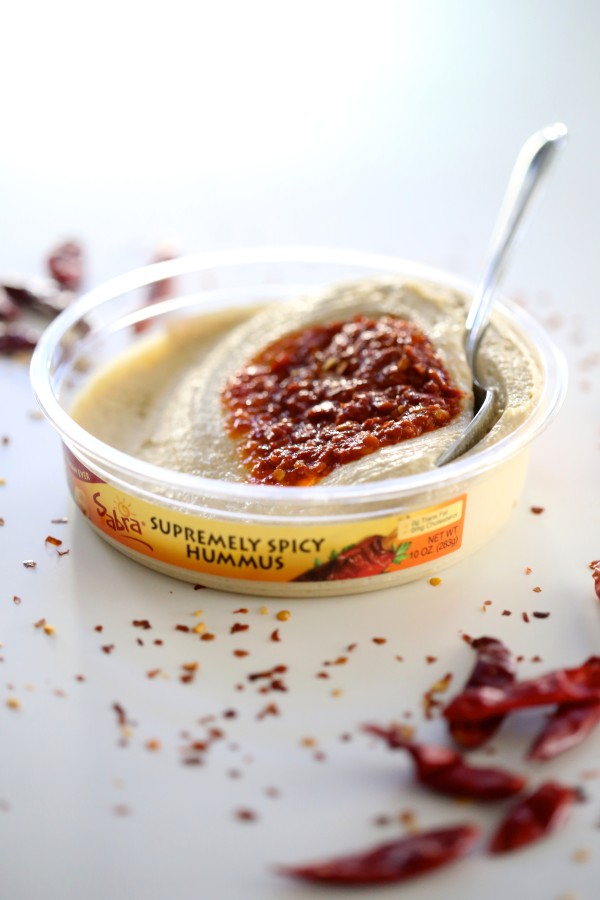 Case in point. I am sucker for a good sloppy joe. If anything can make me feel better, it's this blast from the past. But! With each week getting more and more serious…hello, playoffs and bowl eligablity, I need something extra hearty. These Twice Baked Cubano Stuffed Sloppy Joes with Spicy Hummus are not to be messed with. Twice baked potatoes stuffed with a spicy Cubano sloppy joe mix and then topped with my favorite Sabra hummus flavor right now, Supremely Spicy. There's a good chance if you make these, your team will be on fire.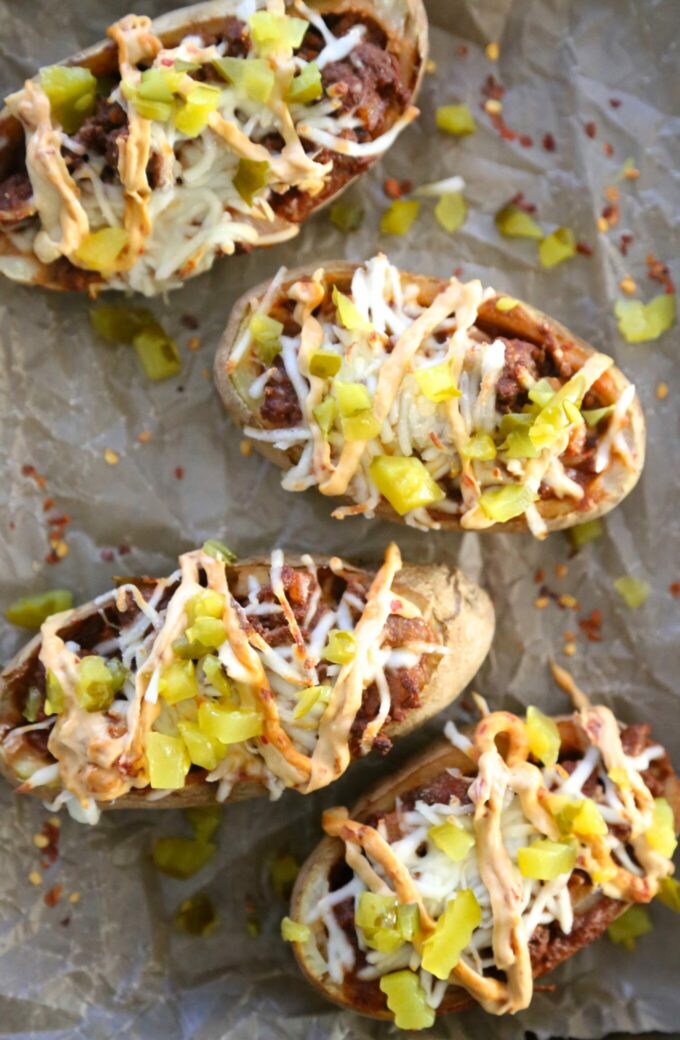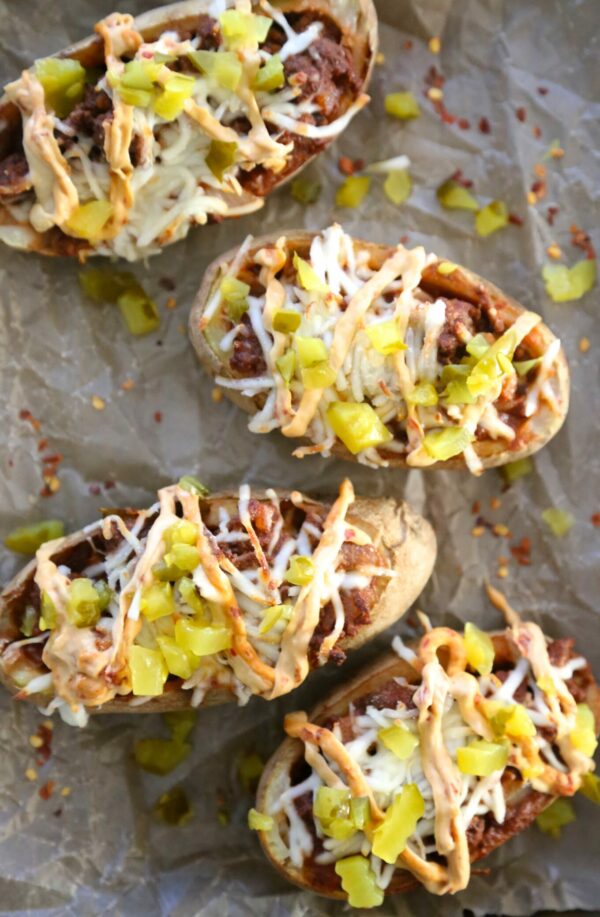 ***This post was sponsored by Sabra. As always, all opinions expressed are 100% my own!***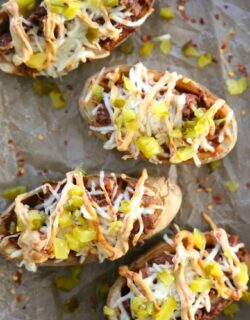 Twice Baked Cubano Stuffed Sloppy Joes with Spicy Hummus
Ingredients:
8 medium sized russet potatoes
2 tablespoons olive oil
1.5 pounds lean ground beef
1 yellow onion, diced
1 garlic clove, minced
2 tablespoons brown sugar
1 tablespoon Worcestershire
2 teaspoons paprika
1 teaspoon garlic powder
1 teaspoon cumin
1 cup tomato sauce
1 cup chicken stock
2 cups Swiss cheese, shredded
1 cup butter pickles, diced
1 cup Supremely Spicy Sabra hummus
salt and pepper to taste
Directions:
Preheat oven to 400 degrees. Place potatoes on baking sheet and bake for 1 hour or until softened. Remove the potatoes from the oven and let them cool completely before handling. Once cooled, slice the potatoes about a quarter of the way down from the top lengthwise. You want to create a big bowl to allow enough room for the sloppy joe mixture. Using a spoon, scoop out the inside of the potato. You can save the extra potato or toss it. Once you've scooped all the potatoes, place them back on the baking sheet.
Preheat a skillet to medium high heat. Add the onion and garlic.Saute until softened about 1 minutes. Next, add the ground beef and cook until no longer pink about six minutes. Add in brown sugar, paprika, cumin, Worcestershire sauce, garlic powder, tomato sauce, salt and pepper.Stir to combine and simmer until the sauce has thickened. Once the sloppy joes are ready, spoon the mixture into the potato bowls. Top each potato with swiss cheese and place back into the oven until the cheese is golden brown. Remove from oven and garnish with butter pickles and hummus. Serve immediately.
All images and text ©