creamed brussel sprout tater tot casserole
Introducing the culinary masterpiece: Creamed Brussel Sprout Tater Tot Casserole. A harmonious blend of creamy Brussels sprouts and crispy tater tots, this dish promises comfort and flavor in every bite.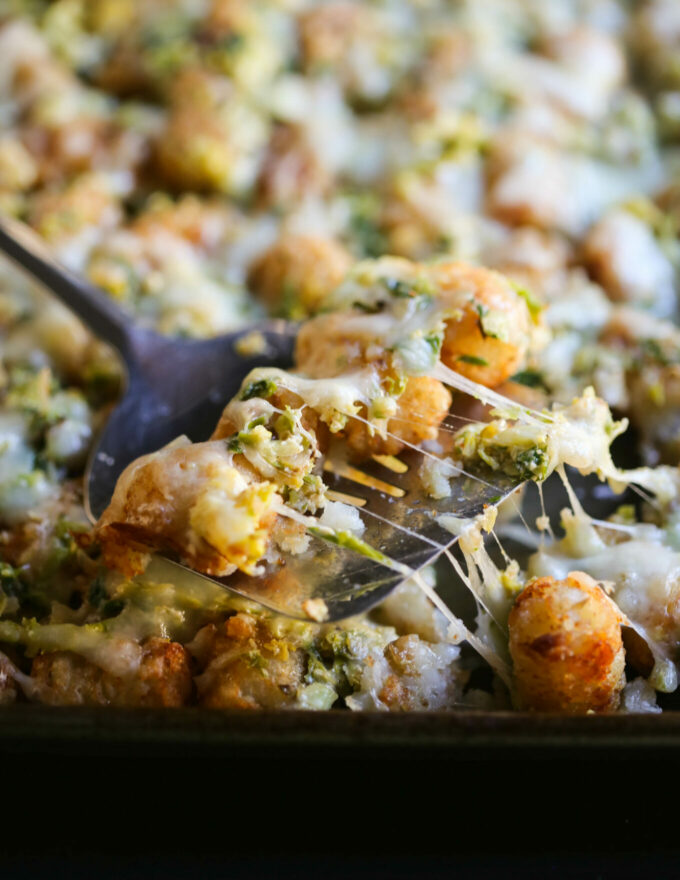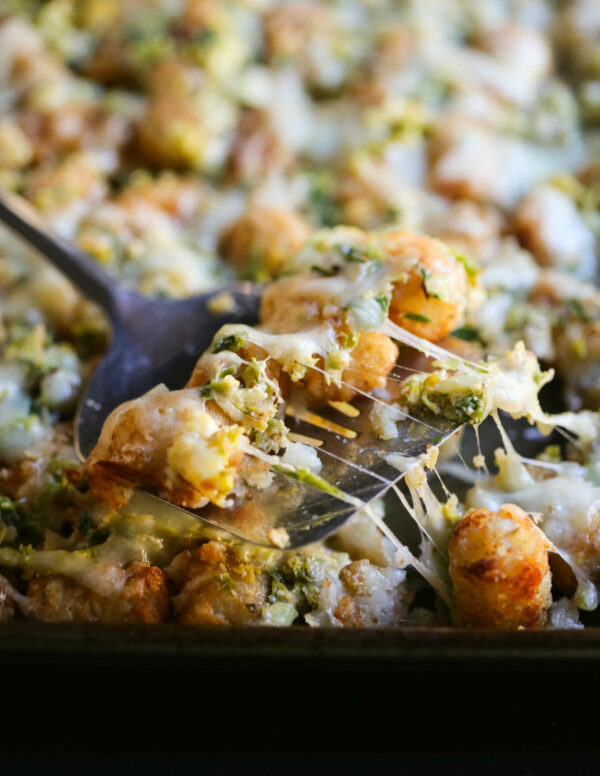 Tots are back.
Well, they technically didn't go away, away. I like to think of it as a brief hibernation because I have been waiting patiently to bring what I feel is my best tater tot recipe yet! And the beauty of all of this, 2016 is just getting started, my friends. GAH! I have so many tater tot recipes in store I am practically rolling off the baking sheet.
Okay, before the clock strikes twelve and I turn into an actual tater tot, let's talk about an old-school dish, creamed spinach. There are 4,925 different versions of creamed spinach out on the Interwebs that truly you can't go wrong with this naughty circa 1950 dish. However, it's 2016 and this creamed veggie concoction must progress.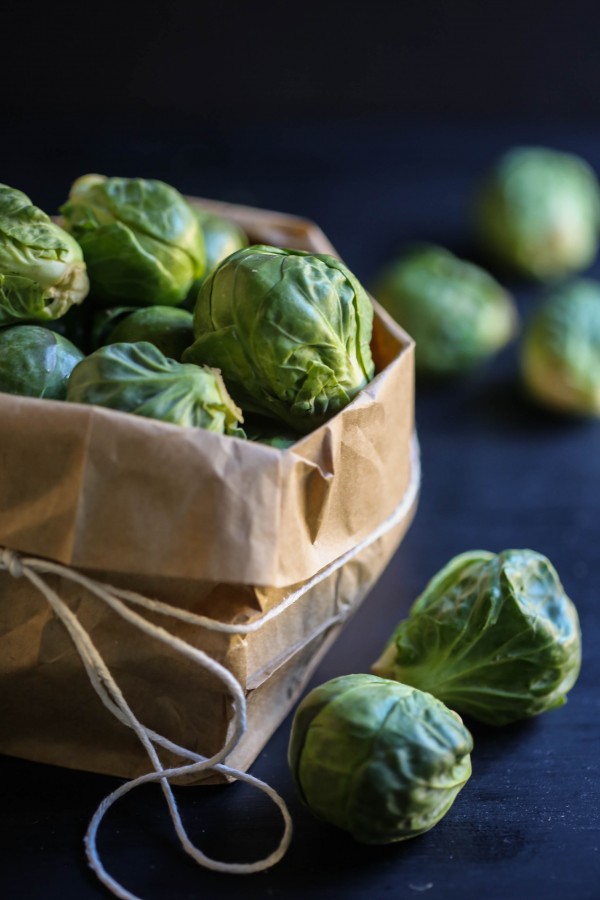 Two years ago kale made a mad run at replacing everything with spinach. Everything was all, "Kale Yeah." Smoothies, tacos, sauces, etc. were full of kale. Even though kale is still popular by demand, I boarded a new veggie train in 2016 and decided to go with none other than Sir Brussel Sprout. I am knighting him sir veggie because he is kicking ass and taking sprouts by name.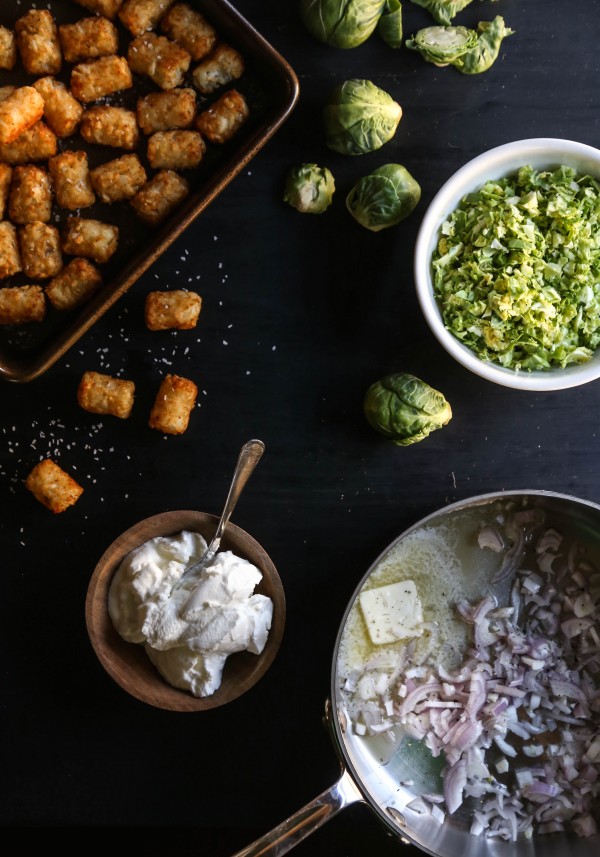 The shredded brussel sprouts mixed with golden shallots and sour cream make for a luxurious topping to these tater tots, while still paying homage to the 1950's. I feel like this Creamed Brussel Sprout Tater Tot Casserole could be served on any occasion and will be met with a room full of smiles.
Just make sure you eat them before midnight.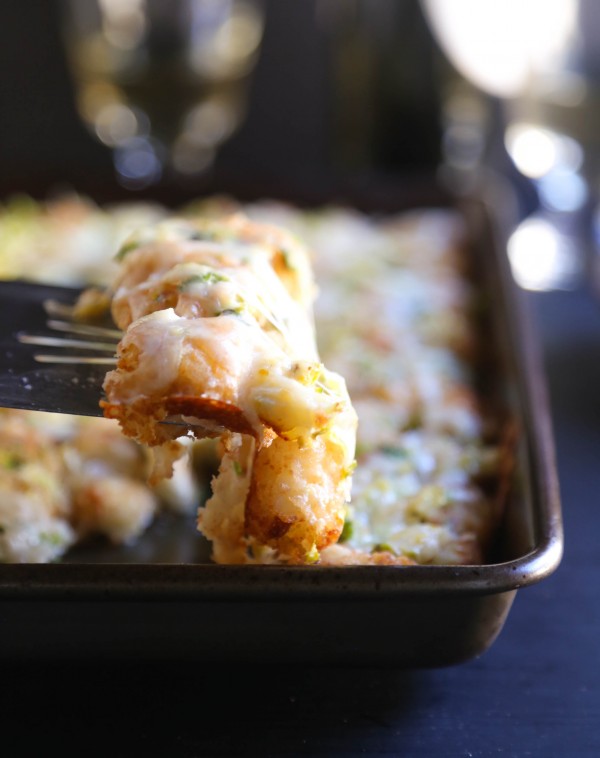 Eat Seasonal Series: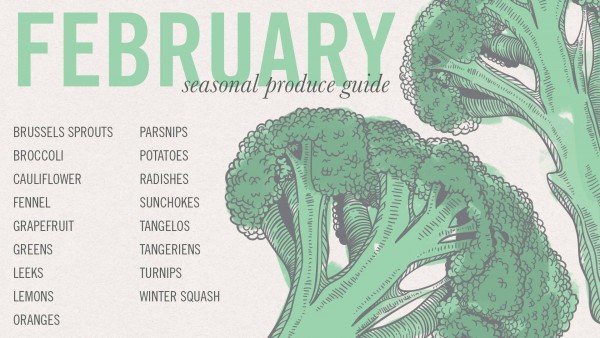 Each month my friend Becky provides a Seasonal Produce Guide, which you can save on your iPhone or desktop so you can get in the seasonal eating spirit.
Not only does she provide a beautiful illustration each month like the one above, you can also join me and a few fabulous food bloggers who are serving up seasonally inspired recipes. Follow us on Instagram and tag your photos with the #eatseasonal hashtag!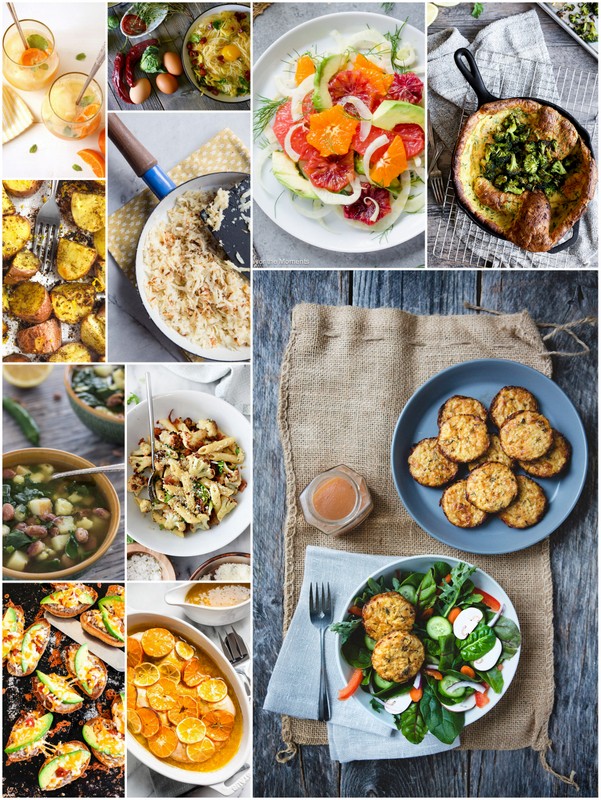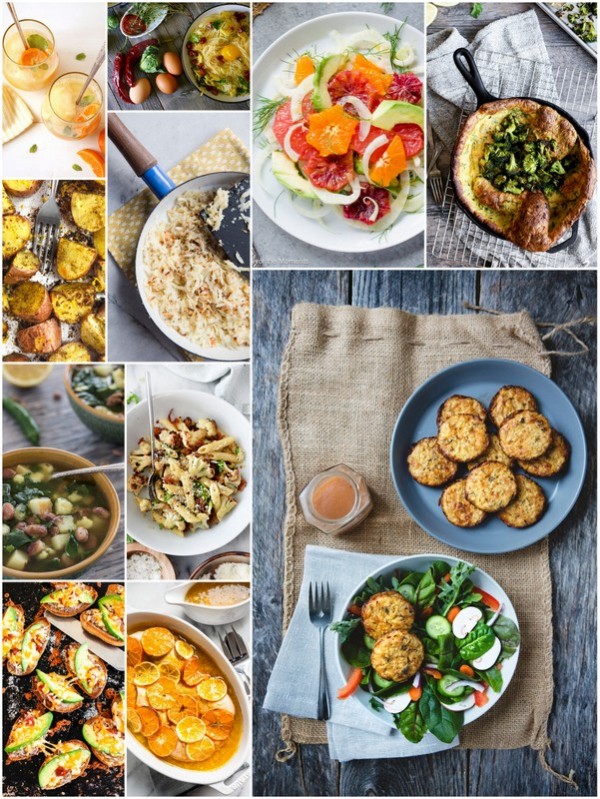 Tangerine Sorbet Champagne Floats by Completely Delicious
Chorizo & Brussels Sprouts Pasta Carbonara by Suitcase Foodist
Citrus, Fennel, and Avocado Salad by Flavor the Moments
Savory Dutch Baby with Roasted Broccoli by Floating Kitchen
Roasted Red Potatoes with Zahatar and Lemon by Project Domestication
Parsnip Hash Browns by Vintage Mixer
Greens and Potato Soup with Hominy and Pinto Beans by Letty's Kitchen
Penne Pasta with Cauliflower and Pancetta by Foodie Crush
Rosemary Cheddar Cauliflower Cakes by Food for My Family
Mexican Molletes (avocado, bean & cheese melts) by Simple Bites
Honey Mustard Citrus Chicken with Mango Chutney by Kitchen Confidante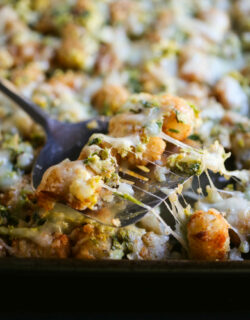 Creamed Brussel Sprout Tater Tot Casserole
Ingredients:
1 28oz bag frozen tater tots
3 tablespoons olive oil
2 cups brussel sprouts, shredded
3 large shallots, diced
1 1/2 cups sour cream
1/2 mozzarella, shredded
salt and pepper to taste
Directions:
Preheat oven to 425 degrees. Place tater tots on a baking sheet and bake for about 25 minutes or until golden brown. Remove from oven and set aside. Meanwhile, preheat a skillet to medium-high heat and add the olive oil, shallots, salt, and pepper. Saute the shallots until softened about three minutes. Next, add the brussel sprouts and saute until golden brown about seven minutes. Remove the skillet from the heat and let cool slightly. Next, stir in the sour cream until combined. Spread the creamed brussel sprout mixture over the tater tots in an even layer. Top with mozzarella and place back into the oven for about 10 minutes or until the cheese has turned golden brown. Remove casserole from the oven and serve immediately.
All images and text ©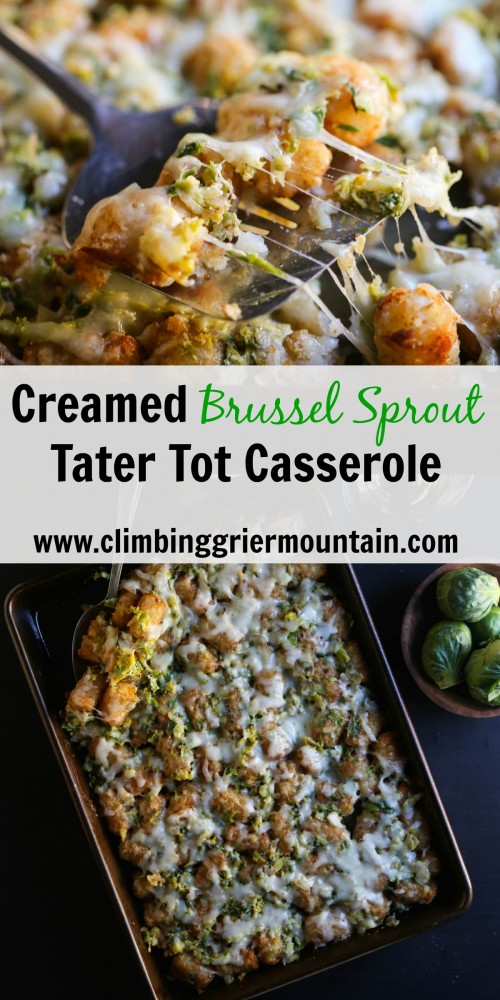 In conclusion, the Creamed Brussels Sprout Tater Tot Casserole is a comforting and satisfying dish that combines the creaminess of Brussels sprouts with the crispy perfection of tater tots. It's a must-try for those seeking a delicious and hearty meal. Enjoy every savory bite!