Curry Coconut Shepherd's Pie
Spice up your weeknight dinner with this Curry Coconut Shepherd's Pie. Curry and ginger mixed with ground beef, vegetables, and topped with coconut mashed potatoes make for a delicious dish ready in 30 minutes or less!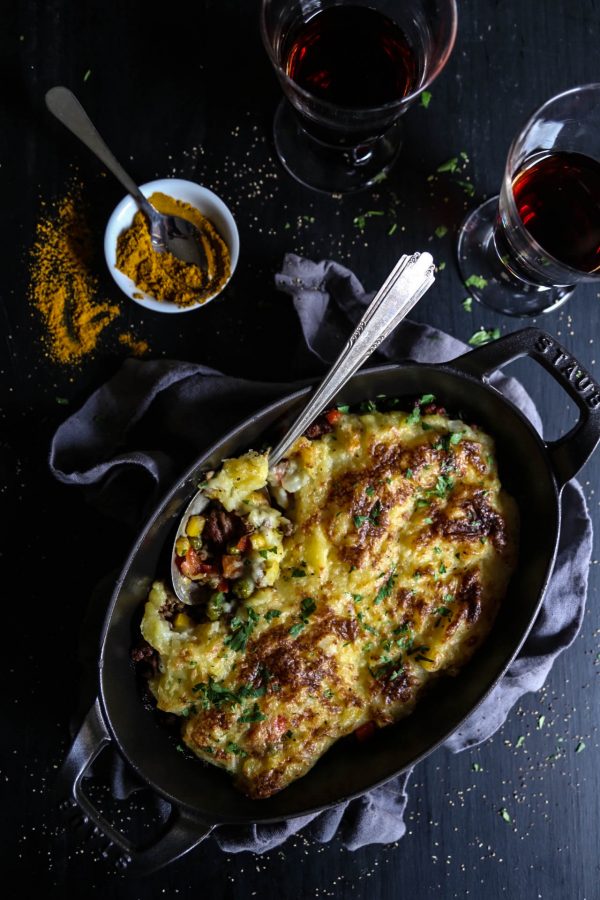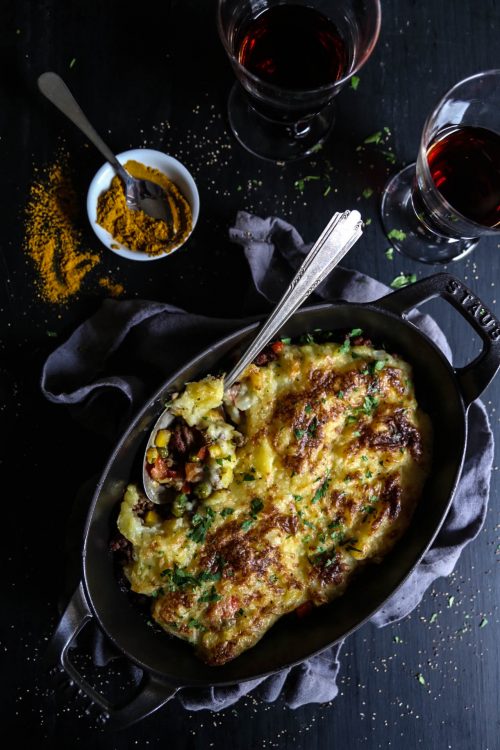 I swear it's the worst.
Keep in mind that it always happens in a public setting.
Particularly when you are enjoying the most wonderful, fancy meal at your favorite restaurant. Sipping wine, stealing a sip of your significant others cocktail, and drinking water in between so you aren't drooling on yourself before dessert.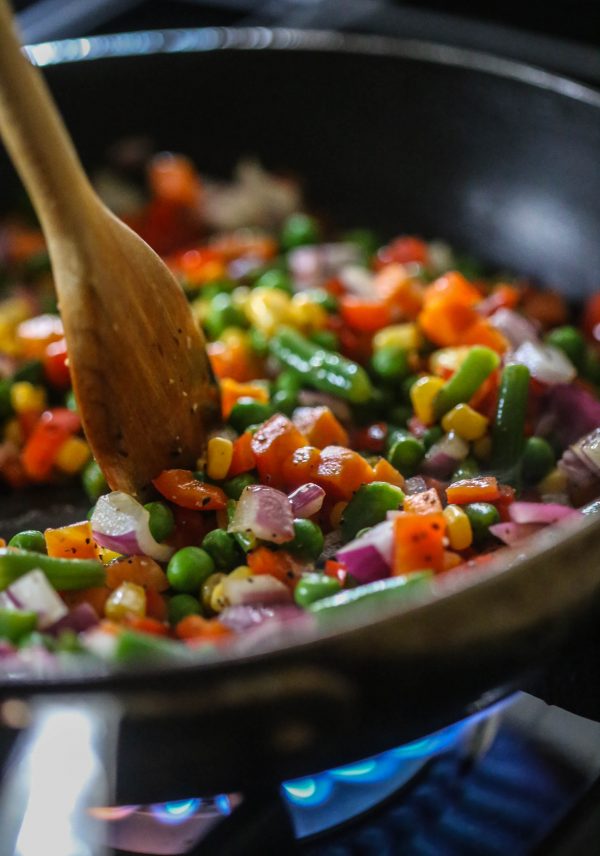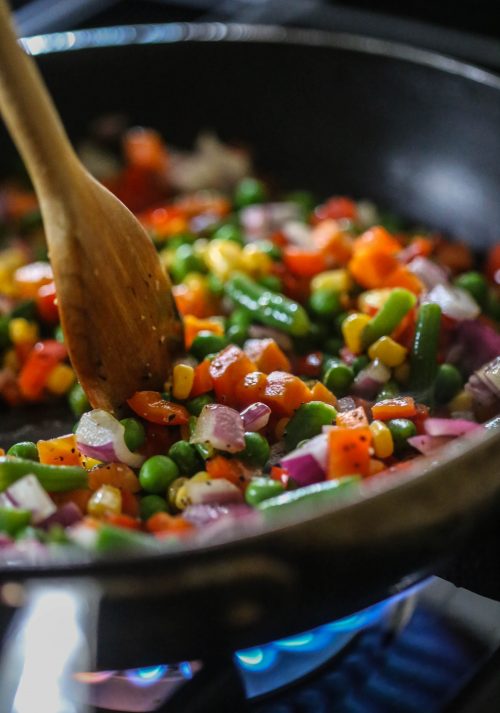 I'm talking about a little moment when you have the immediate urge to pee. The pee man never politely knocks at your kidney door and say, "Excuse madam, but you might want to exit stage left before you have a situation." Nope. Never. Nada. Instead you cross your legs a million times trying to keep the boat steady and before you know it, you stand up and the "pee waddle" begins.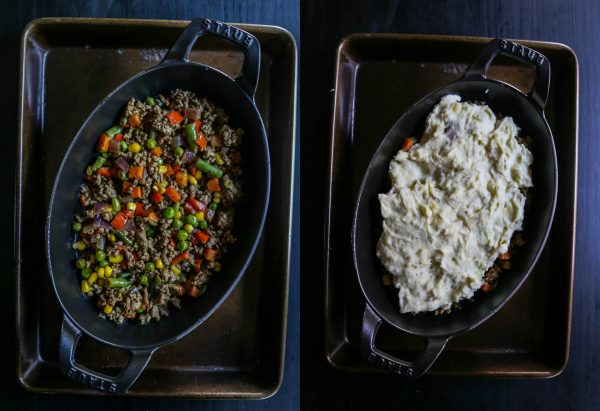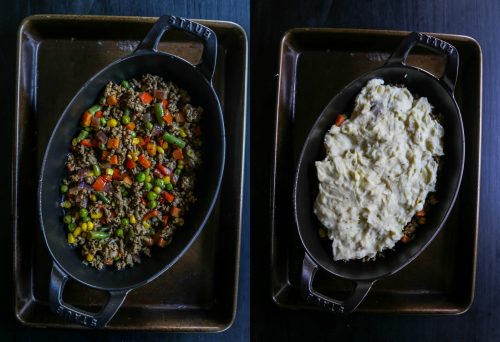 The restroom might as well be 17 miles away from the table. You slowly put one foot in front of the other and waddle ever so slightly because one false move and well, you know what will happen. Clean up on aisle five.
What feels like an eternity to get to the bathroom you finally make it. You are lucky because there is no one in line, but as you sit down on the cold toilet seat, nothing happens. You wait. Your kidneys and bladder are creating a scene straight out of Newises when finally you relax and peeeeeeeeeee. AHHHHHHHHHHH.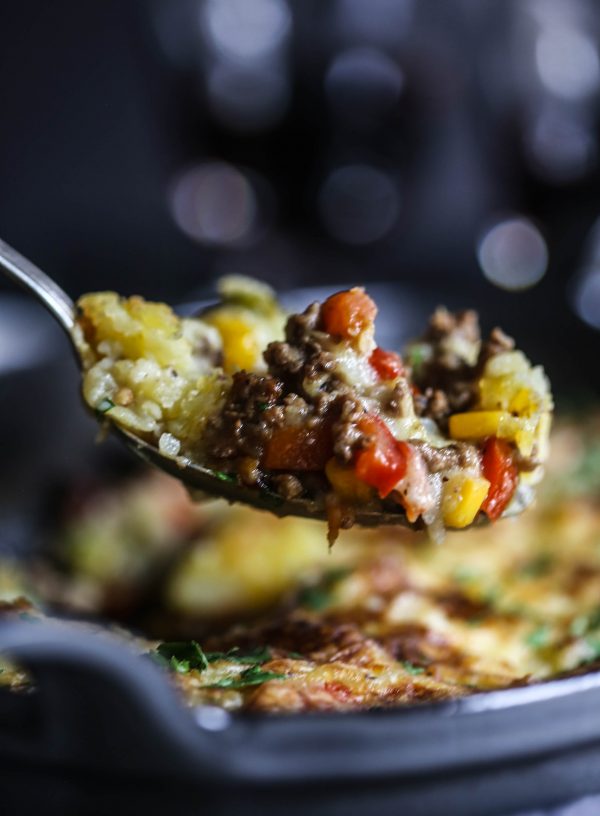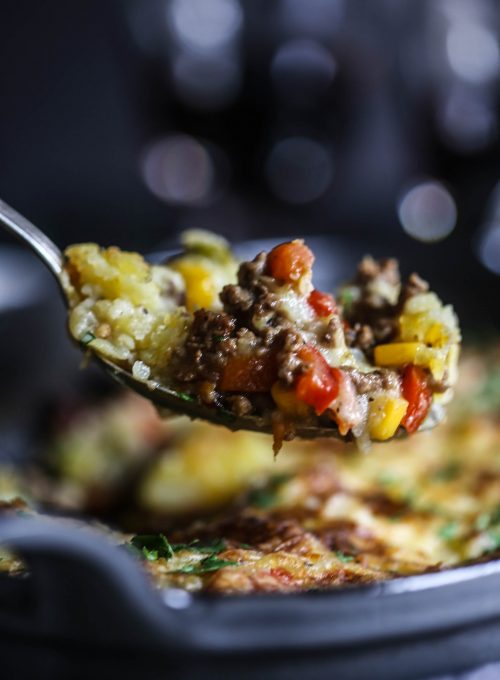 Moral of the story, um, don't hold your pee? Shit I don't know. Because truthfully as many times as I tell myself never to pee waddle again, I repeat said behavior. Sigh. But let's set peeping aside for a moment. You guys. I am so excited about this new recipe I may pee my pants. #sorry
This Curry Coconut Shepherd's Pie might not cure the pee waddles, but it's a game changer on the status quo of Shepherd's pie. I added fresh ginger and curry powder to the meat-veggie mixture and whipped up the mashed potatoes using coconut milk. STOP IT, you say?
Um, stop whatever you are doing and make this right now! Before you have to pee. Okay, I'll stop with the pee.
Just make the pie, mmmmkay?
Curry Coconut Shepherd's Pie
Ingredients:
3 large russet potatoes, peeled, quartered
1/2 cup unsweetened coconut milk
2 tablespoons sour cream
3 tablespoons unsalted butter, room temperature
1 tablespoon olive oil
1 lb lean ground beef
1 cup vegetable mixture (peas, corn, carrots) either frozen or canned
1 red pepper, diced
1/2 red onion, diced
1 tablespoon curry powder
1 teaspoon Worcestershire
1/2 cup beef broth
1 tablespoon fresh ginger, minced
salt and pepper to taste
Directions:
Preheat oven to 400 degrees. Spray a 9X13 baking dish with non-stick cooking spray.
Place potatoes in a large stock pot. Fill the stock pot with cold water to about an inch above the potatoes. Bring to a boil and then a simmer. Simmer the potatoes for about 20 minutes or until fork tender. Once tender, drain the potatoes. Place the potatoes in a large bowl and add the butter, sour cream, milk, salt, and pepper. Whipped the potatoes until creamy. Set aside.
Meanwhile, preheat a skillet to medium-high heat. Add olive oil to the skillet. Next, add vegetable mixture, pepper, onion, salt, and pepper. Saute veggies until softened about five minutes. Then add the ground beef breaking it up with a wooden spoon and cook until no longer pink. Stir in the ginger, curry, Worcestershire, and beef broth. Stir to combine and let simmer for about 7 minutes.
Once cooked, using a slotted spoon, place the beef mixture into the bottom of the baking dish. Spread the mashed potatoes over the top into an even layer. Bake the pie for about 20 minutes or until golden brown on top. In the last minutes of baking you may want to turn the broiler on to get that nice golden crust on top. Enjoy!
All images and text ©