Dark Chocolate Almond Bark with Sea Salt
barkTHINS are a fun, snackable dark chocolate bark! It's my go-to snack when I need to reset and recharge through a busy day!
***Disclosure: This post is sponsored by barkTHINS. As always all opinions expressed are 100% my own.***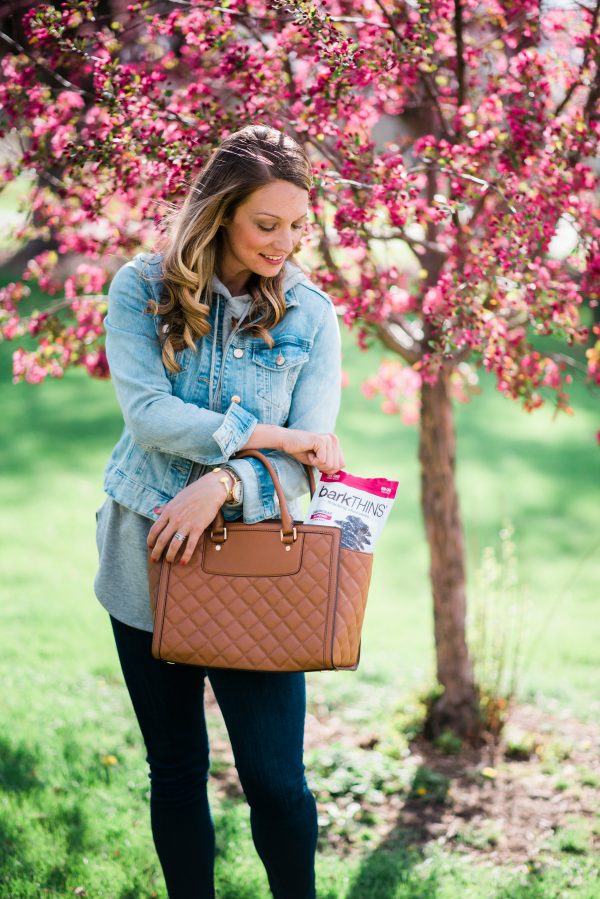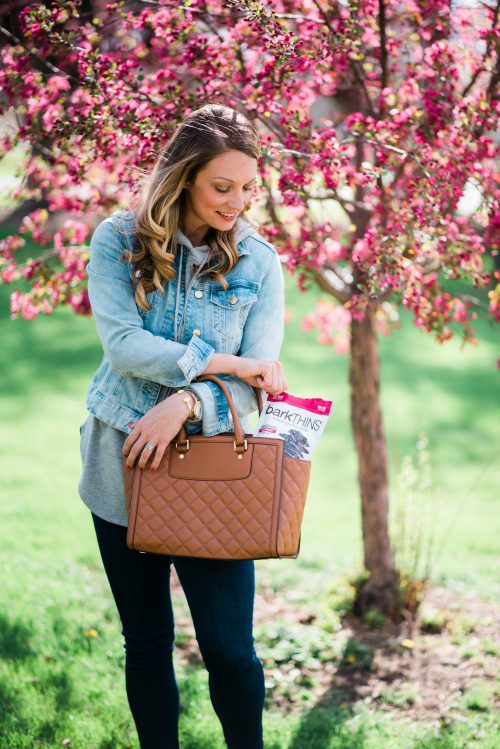 Spring has sprung.
With the weather in a much more tolerable state, I find myself wanting to be outside every second of the day. Which makes sitting behind a computer in the afternoon a real struggle when it's a seventy-degree blue bird day.
Living in Colorado we are blessed with lots of sunshine. Did you know that we have over 300 days of pure sunshine bliss? That's more than the state of Florida! But let's just keep that between you and me.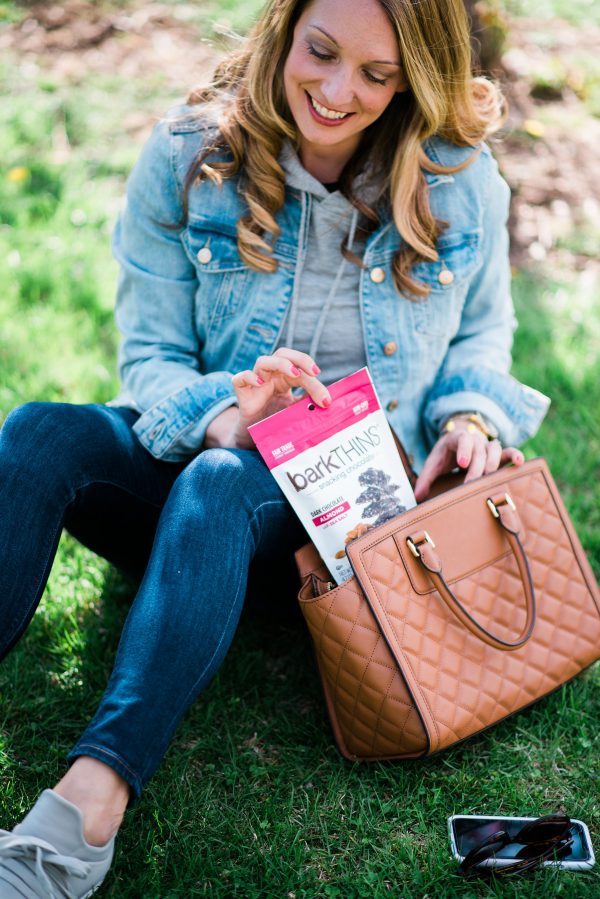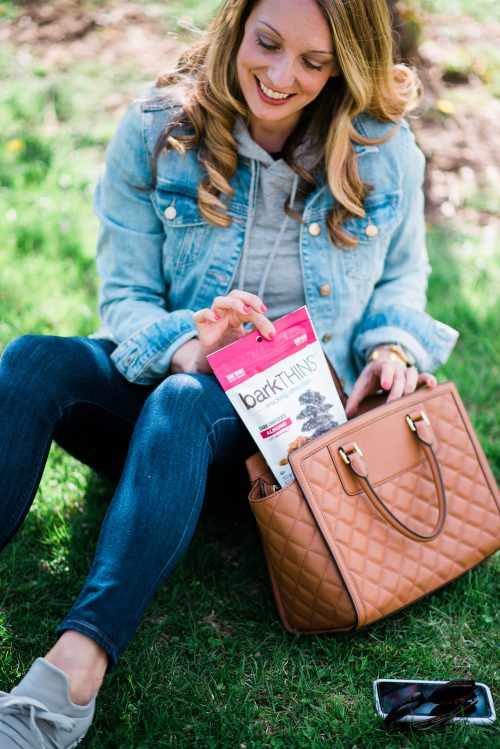 To keep my mind focused and refreshed, I often take a break in the afternoon and walk to the park. I find being in Mother Nature among the trees and grass really helps re-energize the mind. But it's also the perfect time to nosh on a little snack!
Now, I'm a firm believer that there's never a wrong time to snack on dark chocolate, and barkTHINS are my go-to. Personally, I love the Dark Chocolate Almond with Sea Salt. One bite and I instantly relax. Chocolate has always had a smoothing effect on me and I love that one piece of barkTHINS gives me the boost I need to get back to my day!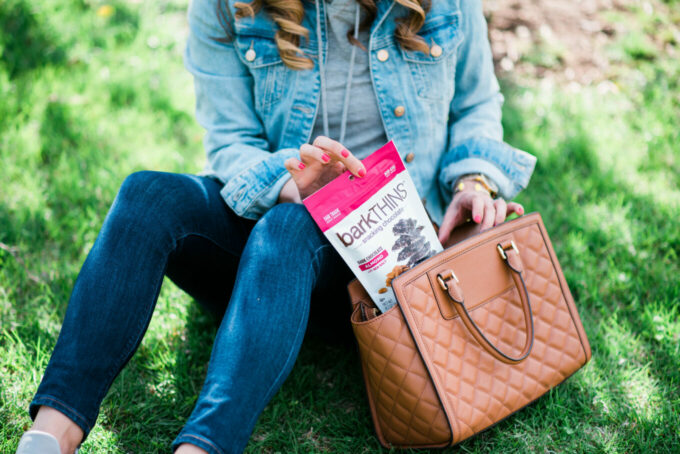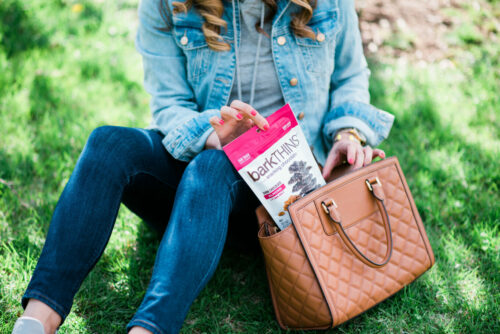 barkTHINS comes in eight other flavors and they're the perfect size to carry around with me when I'm on-the-go!t But today, I'm going to simply grab a seat in the grass under a tree full of blossoms, reach for a piece of crunchy, sweet & salty bark, take a bite and enjoy a snack that is absobarkinlutely delicious!