Cardamom Rum Pina Colada
Cardamom Rum Pina Colada is a festive, refreshing drink perfect for summer!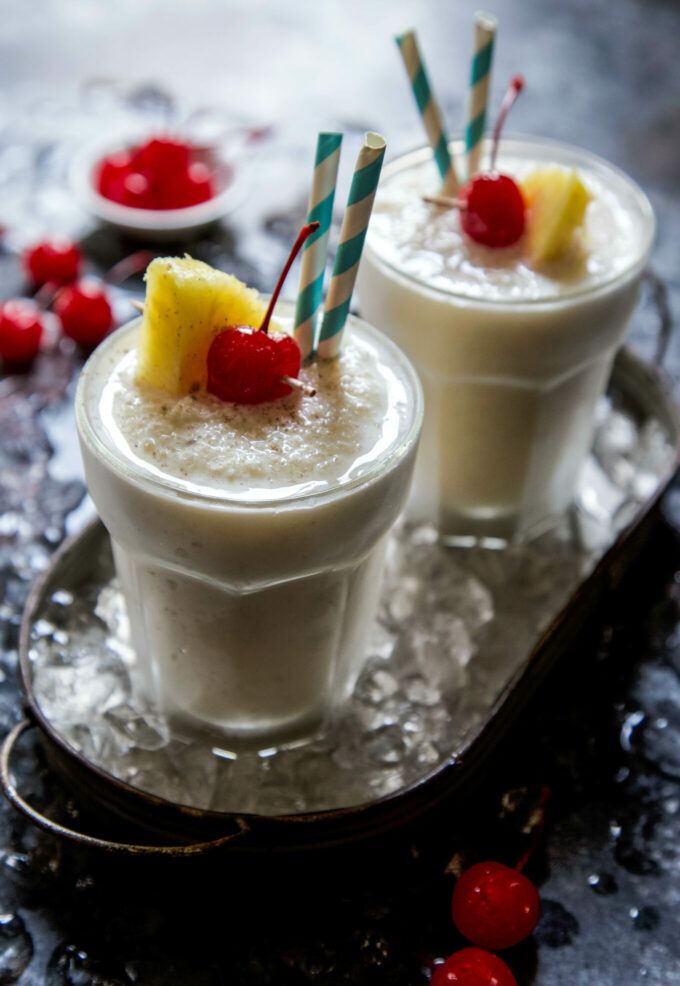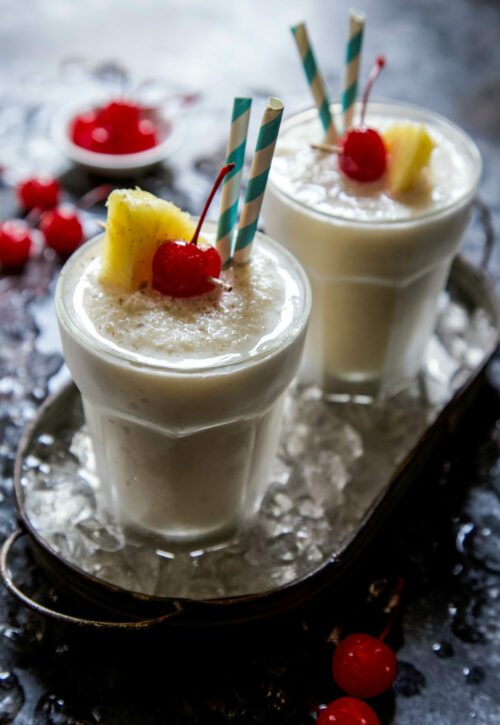 Let's talk summer bucket list.
What's on yours?
Vacations? Pool siting? Trying a new restaurant? I feel like I'm slacking in this department. My problem is that I think too BIG and once I do that I end up not doing anything at all which is terrible!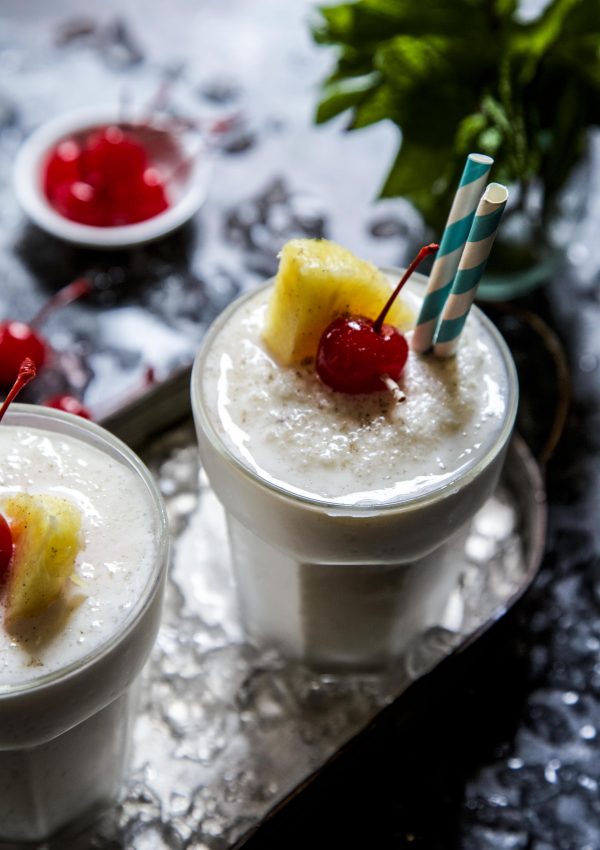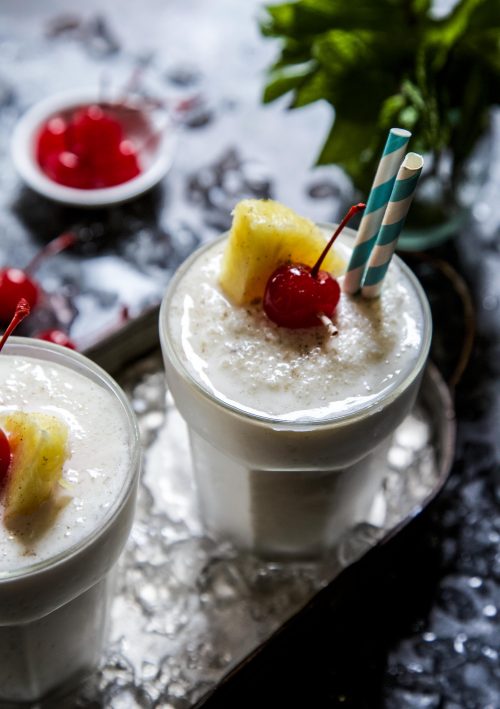 So, this year I'm keeping things realistic. I think by adding a few small things here and there I will be more likely to check an item off the list. Make sense? A few items I have already penciled in: bike to a new coffee shop, host a backyard bbq with friends, spend 30 minutes photographing a local neighborhood, have a cocktail on a rooftop, take Juniper to a park, have a picnic, make Ina Garten's famous chicken and take Mr. B for ice cream.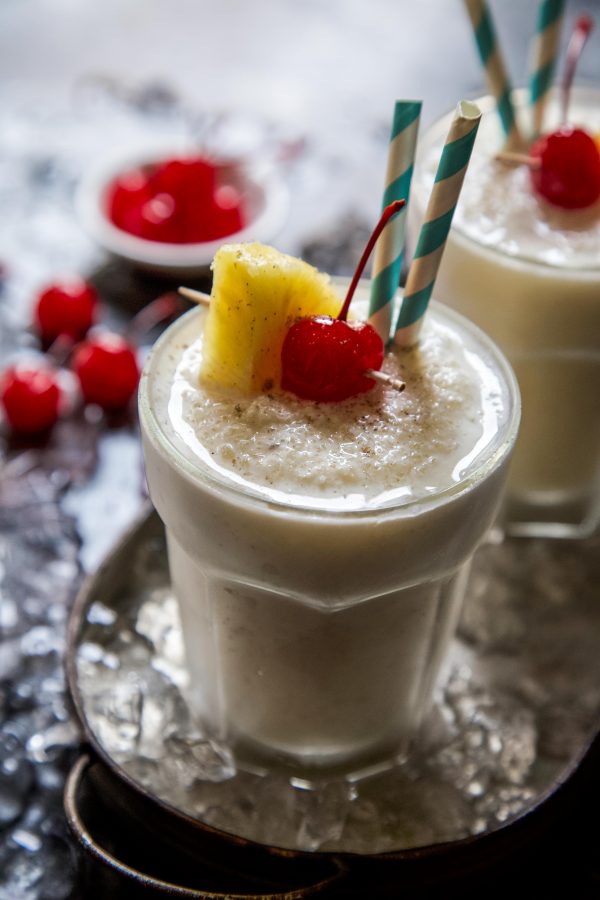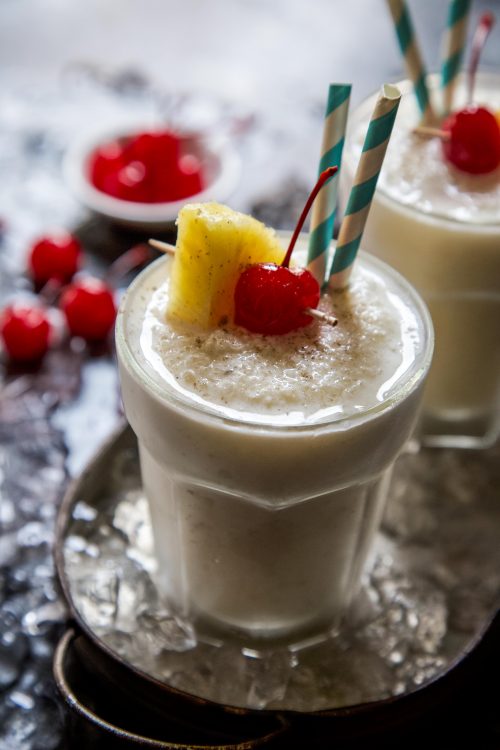 I think it's a good start! Yes? No? Anyway, with Memorial Weekend in like five minutes I figured I needed to send y'all off with the most refreshing cocktail ever – Cardamom Rum Pina Colada. As someone that typically does not like fruity drinks this cocktail is a game changer.
Made with ground cardamom, coconut cream, and mango juice. Simply, blend, pour and let summer take it's course. Seriously, add this cocktail to your summer bucket list.
And cue, "If you like Pina Coladas…."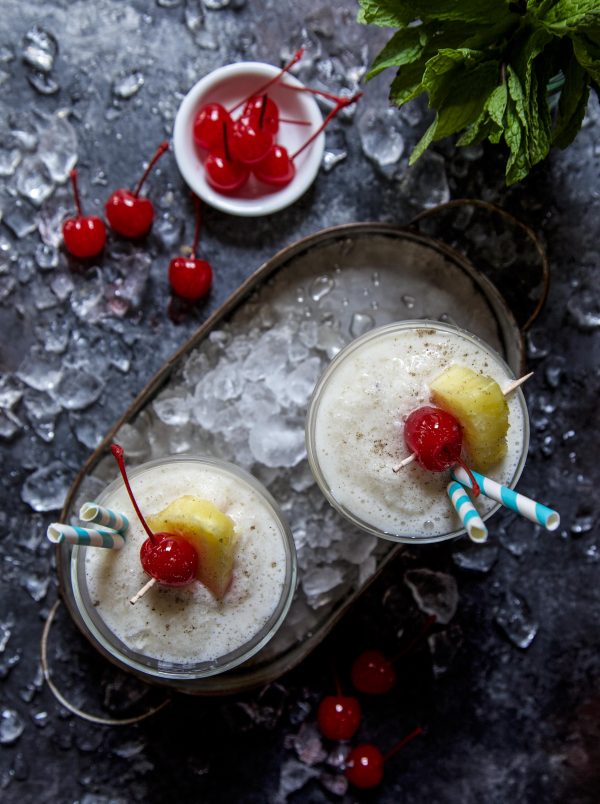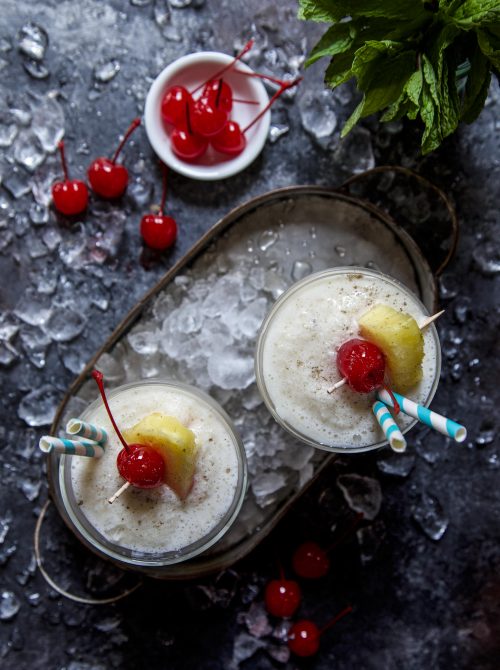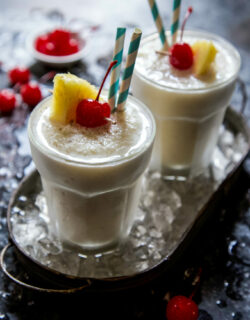 Cardamom Rum Pina Colada
Ingredients:
1/4 cup granulated sugar
1/4 cup water
1/2 tsp ground cardamom + more for garnish
1 cup mango juice (if you can't find mango orange juice will work great!)
1 cup coconut cream
1/3 cup rum
4 cups ice
Cherries, for garnish
Pineapple slices, for garnish
Directions:
In a small saucepan, combine granulated sugar, water, and 1/2 tsp ground cardamom. Bring to a simmer and stir until the sugar has dissolved. Remove from heat and let cool.
In a blender add the cooled cardamom simple syrup, mango juice, coconut cream, rum and ice. Blend until well combined. Divide mixture among four glasses. Garnish with cherries and pineapples.
All images and text ©