Wadi Rum, Jordan: Where to Stay, Eat and Visit!
Wadi Rum, Jordan: Where to Stay, Eat and Visit! Wadi Rum is a protected desert wilderness famous for it's sandstone mountains and natural arches. Check out my full guide on where to stay while at desert camp, what to eat, and what to do!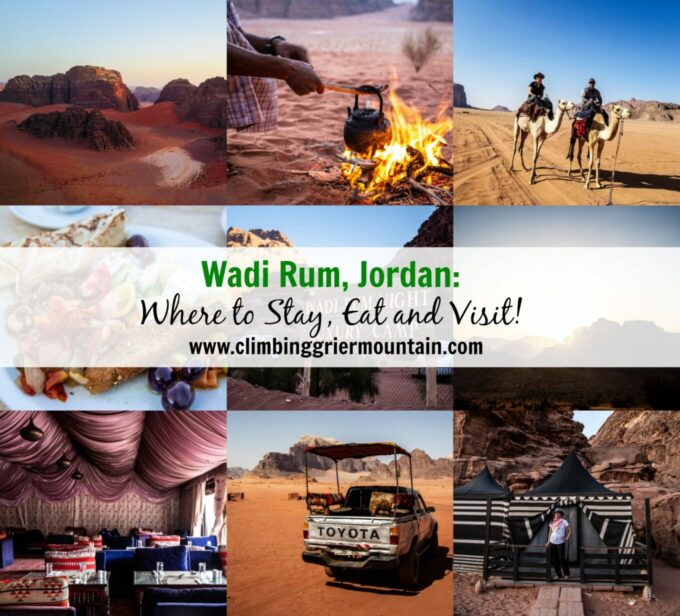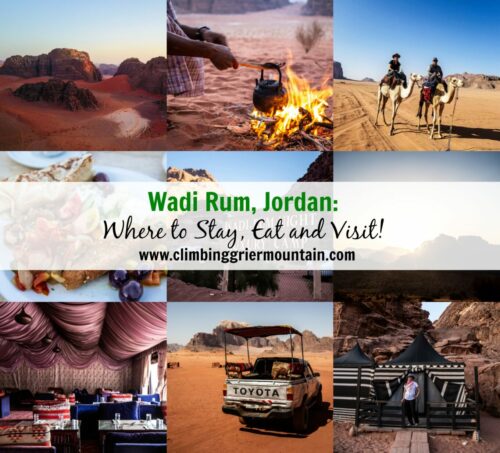 Have you ever wanted to visit Mars?
If yes, imagine wading through fine red sand with jagged mountains in every direction and no visible water source in sight. Still want to go? You can have a "Mars" like experiences in an area of Jordan known as Wadi Rum.
Wadi Rum in Arabic means "Sand Valley." This protected desert wilderness is famous for it's sandstone mountains and natural arches. The Bedouins are the native tribe who has navigated this desert oasis for centuries.
The best way to experience Wadi Rum is to stay overnight at desert camp. From sliding down sand dunes to climbing mountains to dining under the stars to riding camels, Wadi Rum will take you on an other worldly adventure.
Ready for take off? Let's go!
WHERE TO STAY: 
Lodging and Transportation
From Petra, Wadi Rum is about a two-hour drive directly south. You can certainly drive yourself, take a bus, or hire a driver from Local Trips. Either way, you start your journey at the Wadi Rum Village Visitors Center. You will have to pay an entrance fee unless you have your Jordan Pass with you.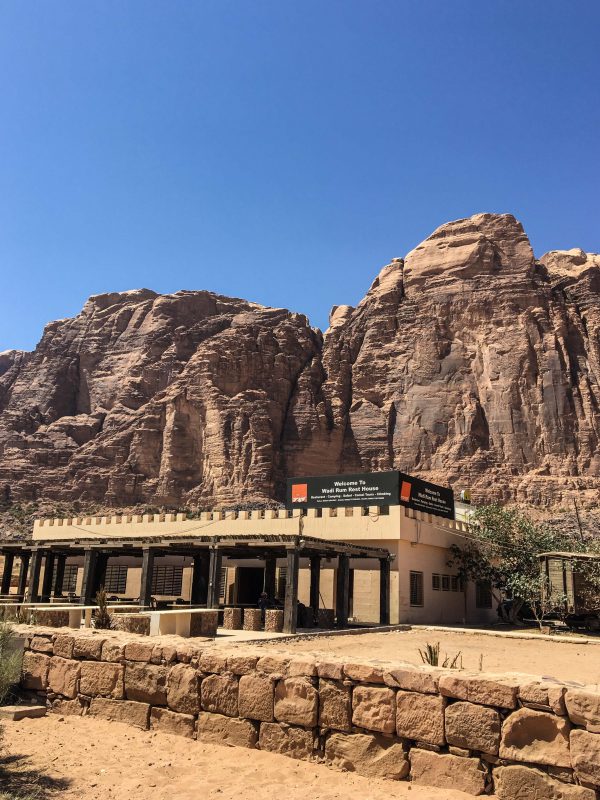 In order to enter Wadi Rum, a local Bedouin must escort you. This why I am so glad we hired a driver that spoke Arabic because we had trouble locating our guide for pick up. Everything ended up working out, but just keep in mind when you arrive there really is no order to finding your guide.
Once we found our Bedouin guide, we bid adieu to our driver and hopped in the back of a jeep and off we went. Part of our camp package at Wadi Rum Night Luxury Camp (where we stayed) included a 4X4 jeep tour and camel ride. Since we arrived at noon our guide drove us the 20 minutes from the visitors center to the camp to drop off our stuff and check in.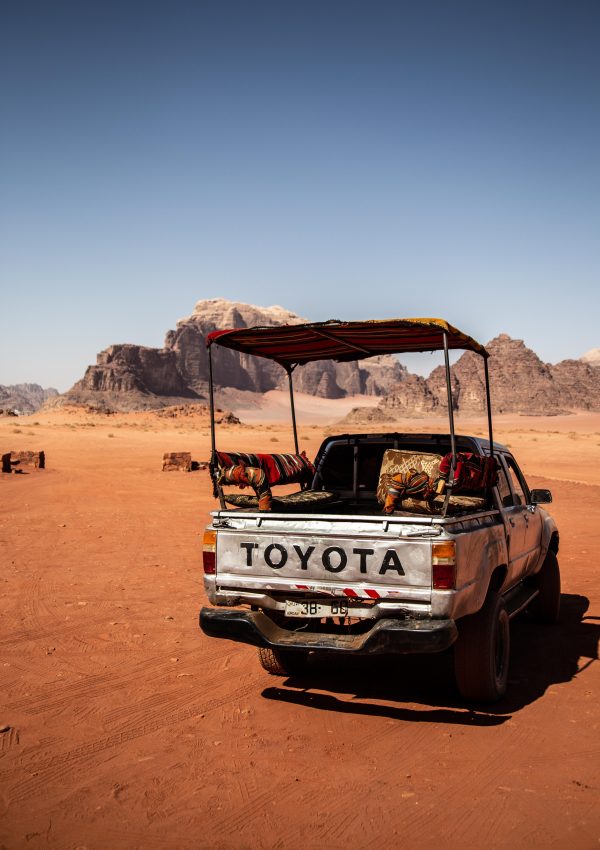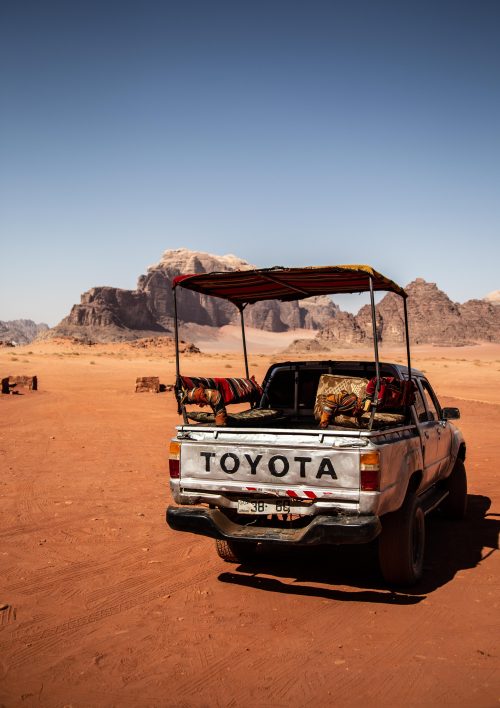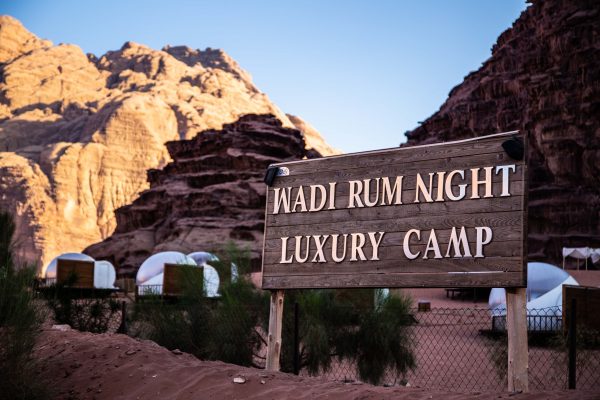 With that, I can't recommend staying at Wadi Rum Night Luxury Camp enough. The camp consists of 25 tents and bubbles, a dining and sitting tent. I opted for the traditional tent simply because I didn't want the moonlight to keep us up.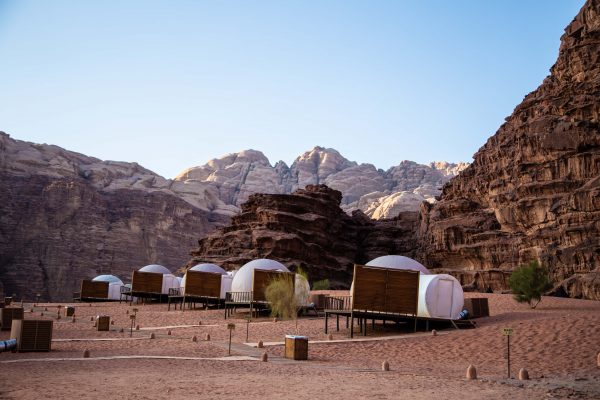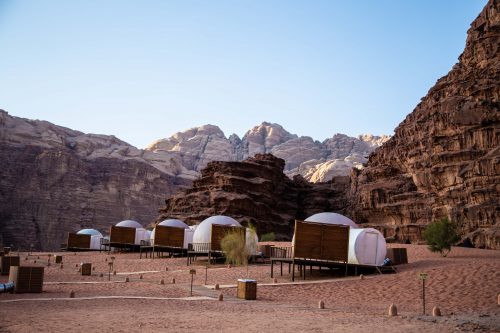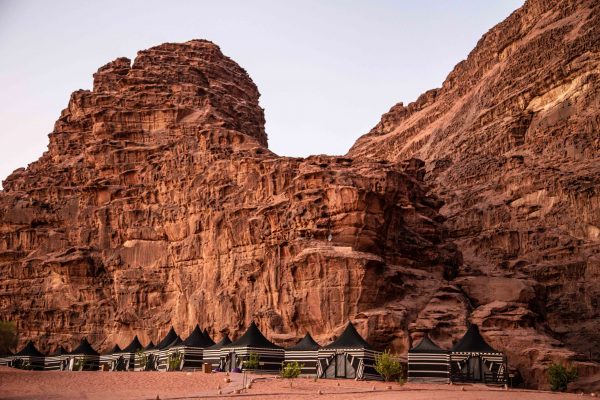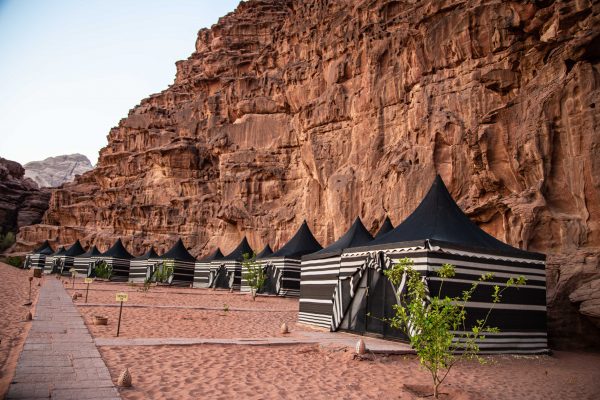 The tent was HUGE! It came with a king-sized bed, sofa, end tables, air conditioning, a rain shower, and a vanity. Plus, our front porch overlooked the entire camp so the views of the desert were incredible.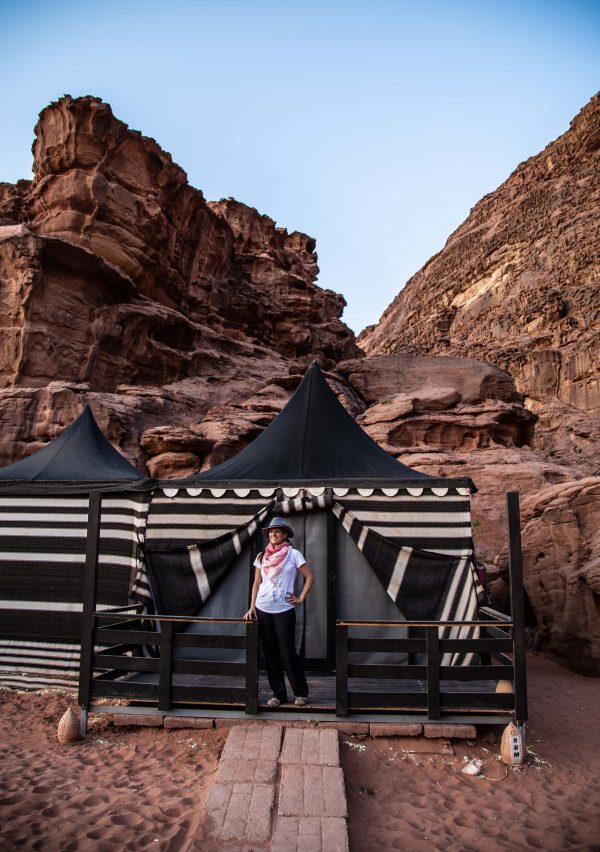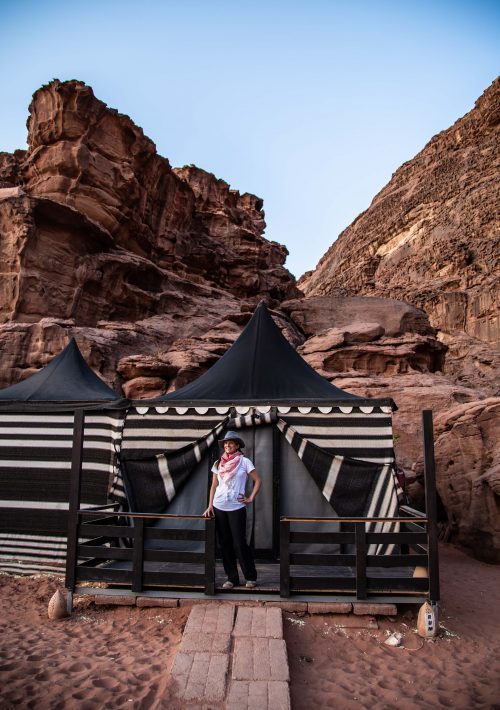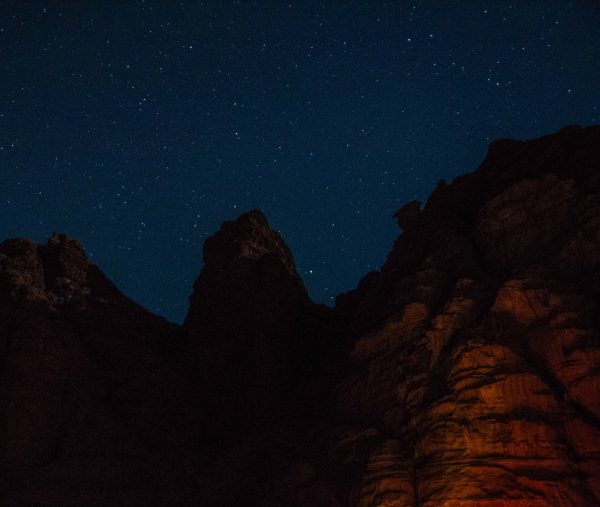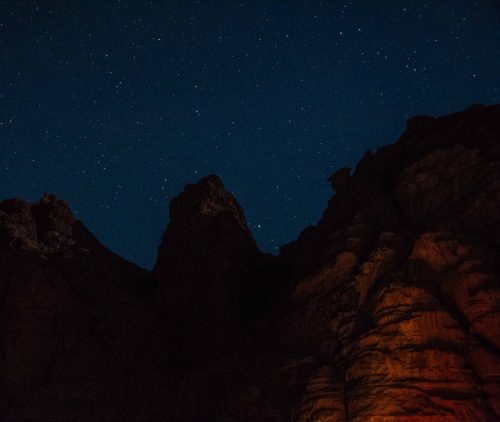 WHERE TO EAT:
Wadi Rum Night Luxury Camp
Once you are in Wadi Rum you're committed to eating and drinking everything at camp. At first I didn't know what to expect, but after meeting the chef and concierge (who looked like a Caribbean pirate) of the camp, I knew everything would be top notch.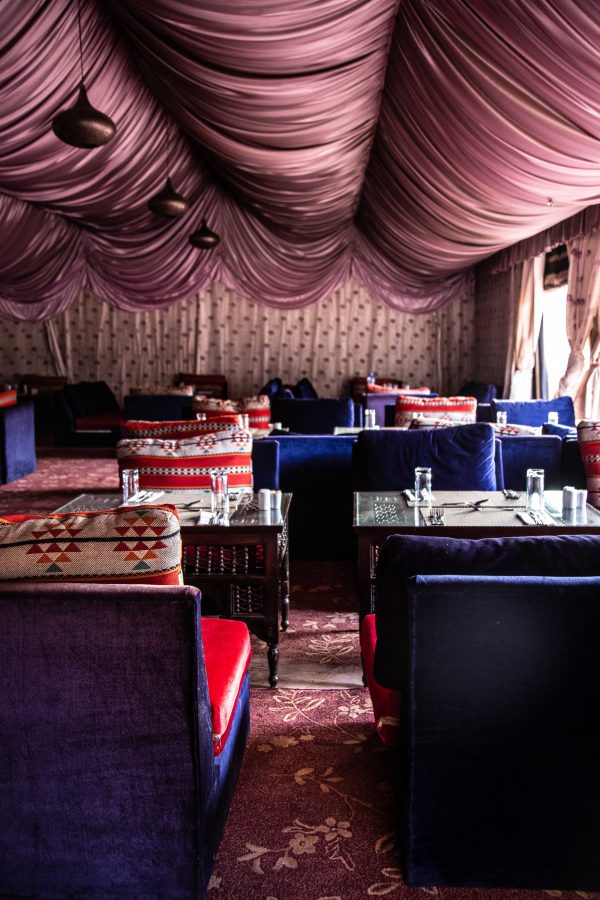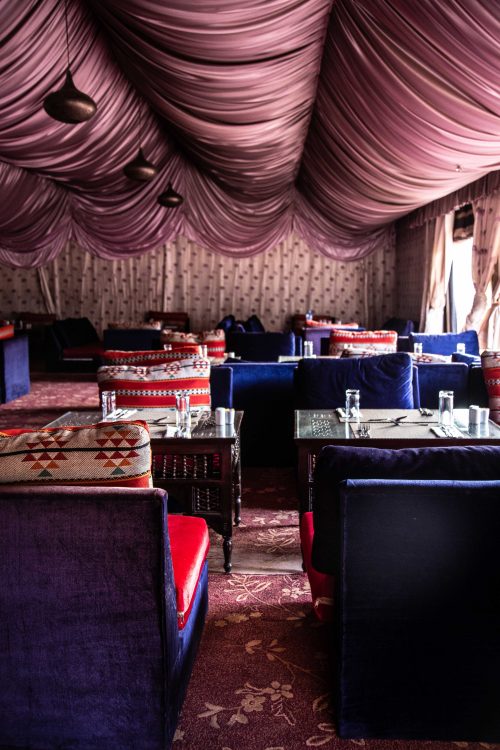 Happy Hour
After our jeep tour (which I talk about more below), we were offered hot tea or a local beer for an extra 5 JOD. The beer is okay. Kind of tasted like gas station beer, but after spending the day in hot sun it tasted like liquid gold.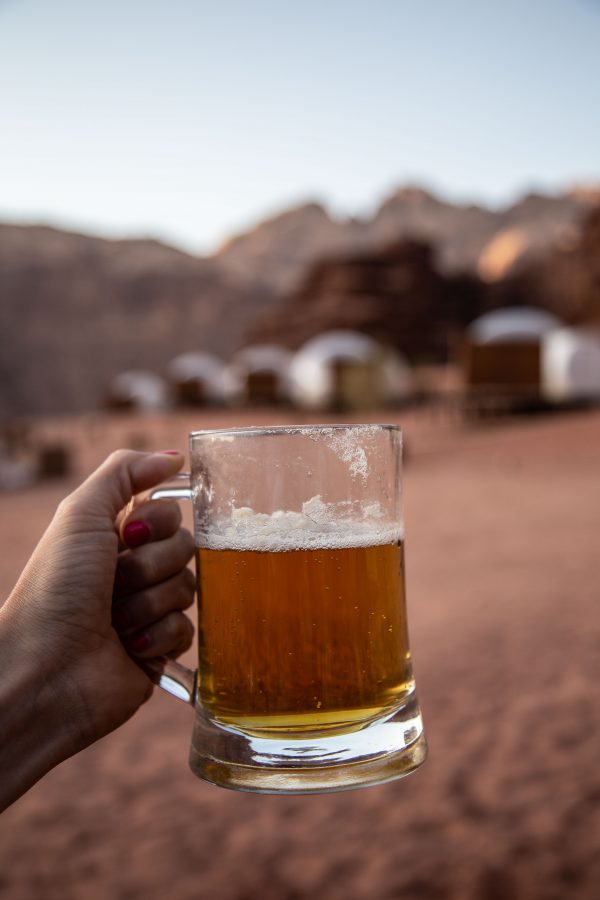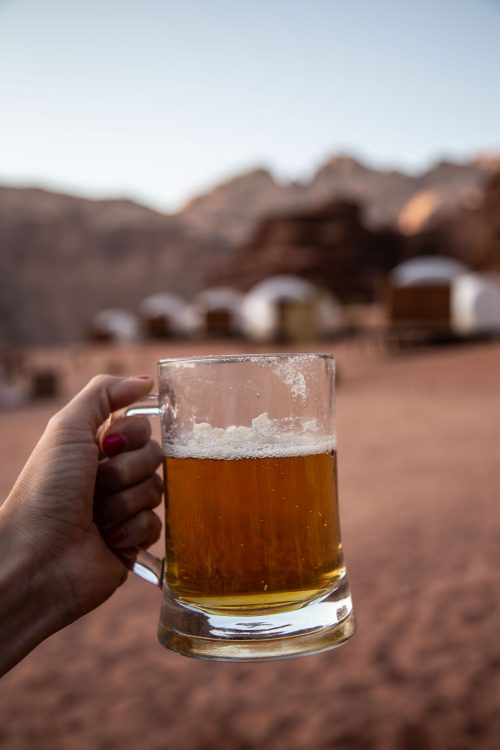 Dinner
I will say this again – Jordanian cuisine is some, if not the best, food on this planet. Dinner was a meze of Bedouin barbecue known as Zarb. A Zarb is where you cook meats underground in an earth-style oven. We got to watch the chef take the Zarb full of chicken, lamb, and vegetables out of the ground. The smell alone puts any backyard barbecue back home to shame.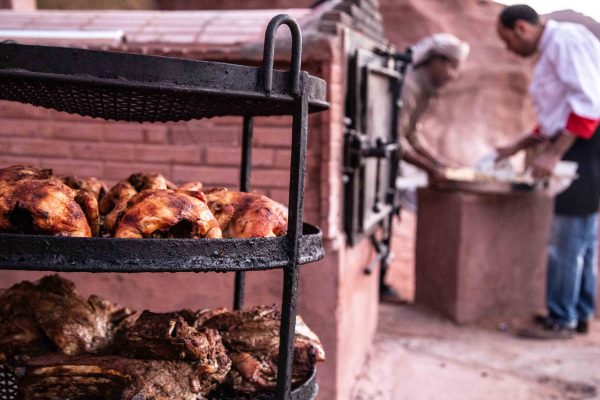 For dinner we gathered in the dining tent. Food was served buffet-style and I took a sample of everything. YOU GUYS the barbecue lamb was drool worthy!!! I loved the dining space because it kept with the whole desert vibe. Comfortable, relaxing and good place to watch the chef dance to keep us entertained.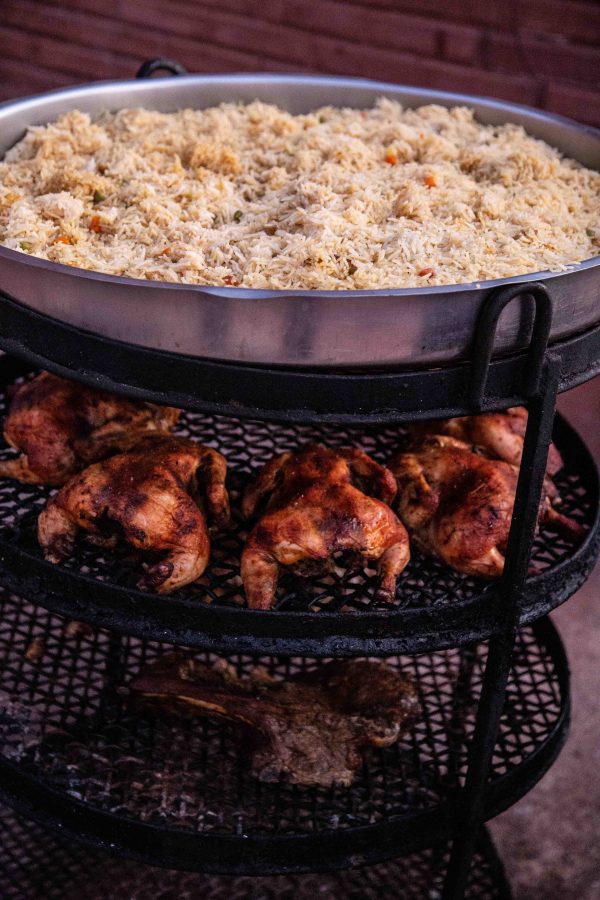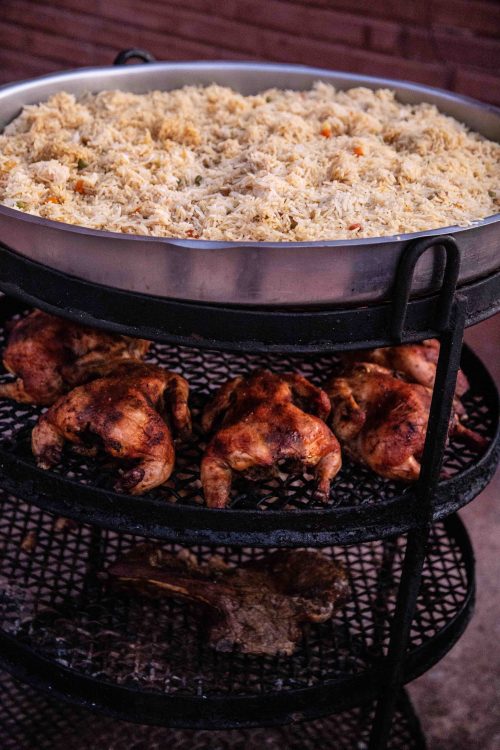 Breakfast 
The morning of our departure we were served buffet-style. Teas, coffees, pastries, fresh fruit, and foul were among the options. I loved sitting outside the tent to sip my coffee while watching the sun's rays turn the mountains a different hue.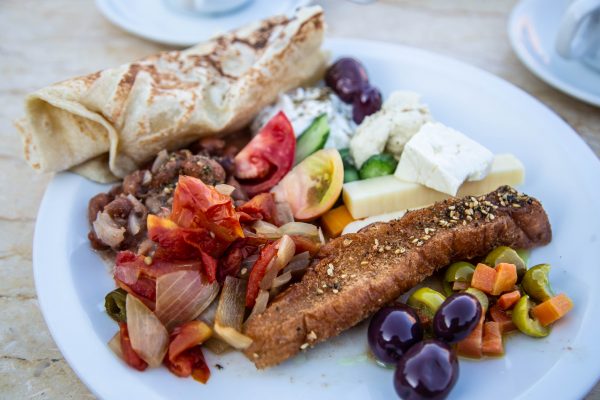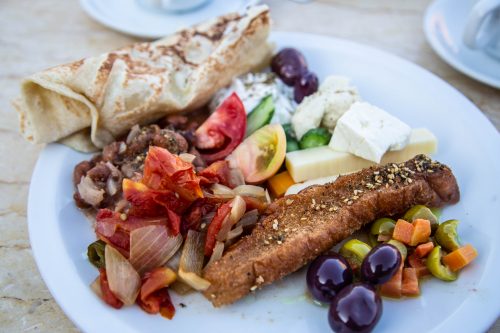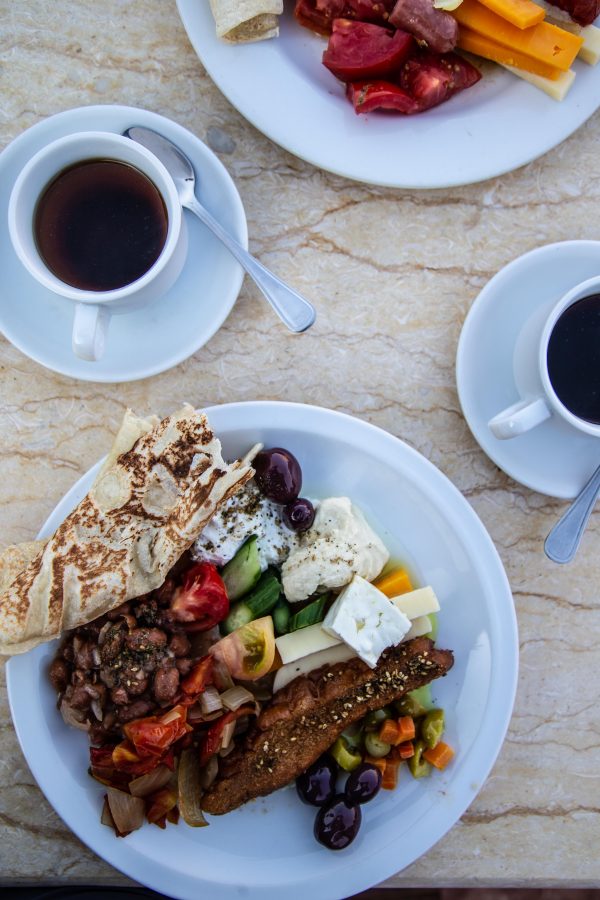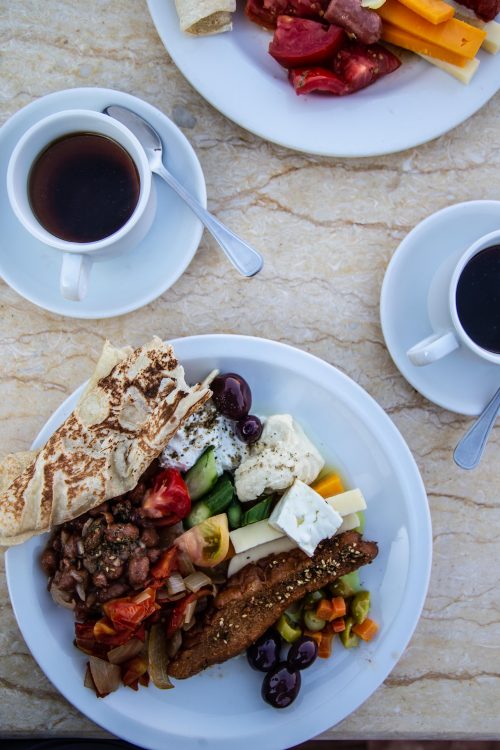 WHAT TO VISIT: 
Jeep Tour
Like I mentioned above, our jeep tour was included in our one night stay at Wadi Rum Luxury Night Camp. The tour takes about three hours (or ask to go longer if you want to watch the sunset). Your Bedouin guide will take you to a couple places outside of camp where you can explore.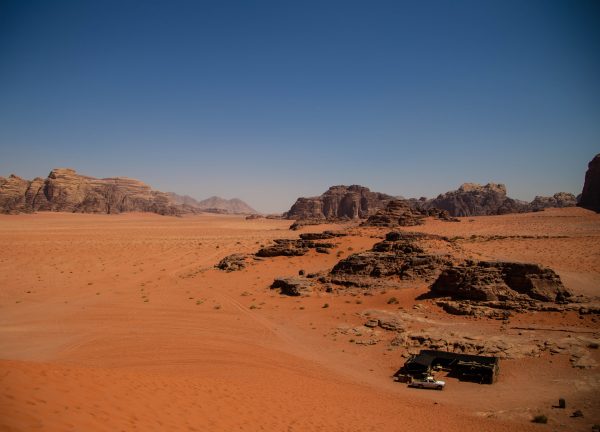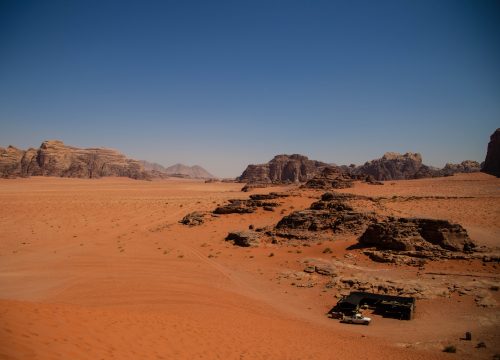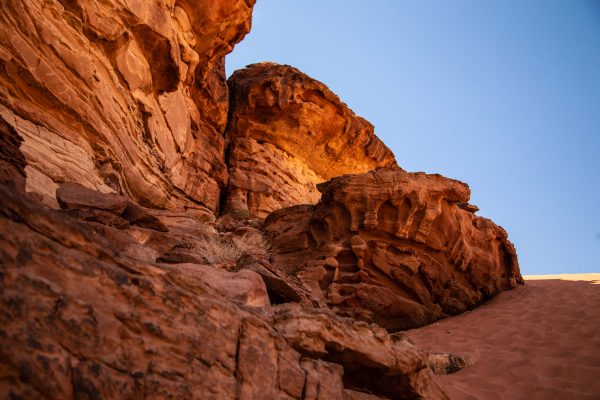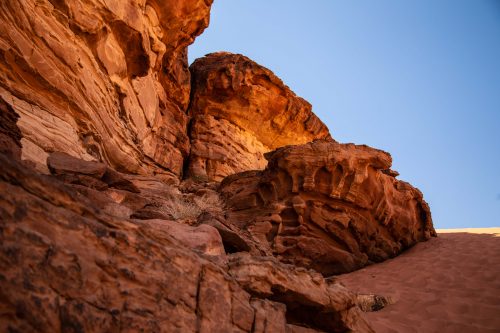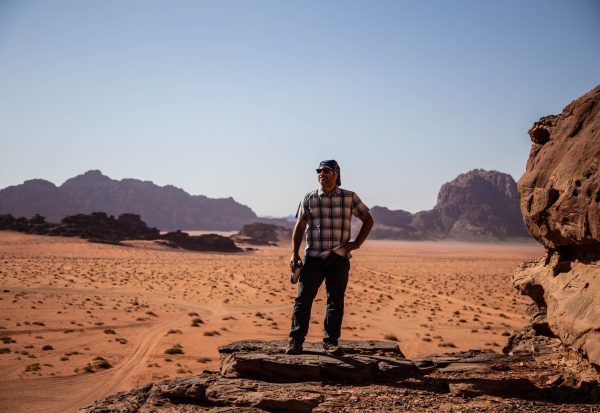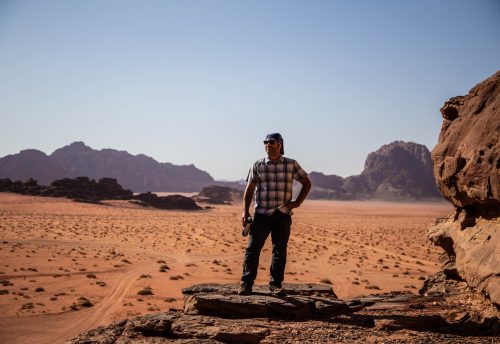 We ended up taking the drone out for a test drive and the Bedouins loved it! They had seen a few drones because they had them while they were filming The Martian. Anyways, we played in the sand dunes, hiked into a canyon, and climbed a few mountains!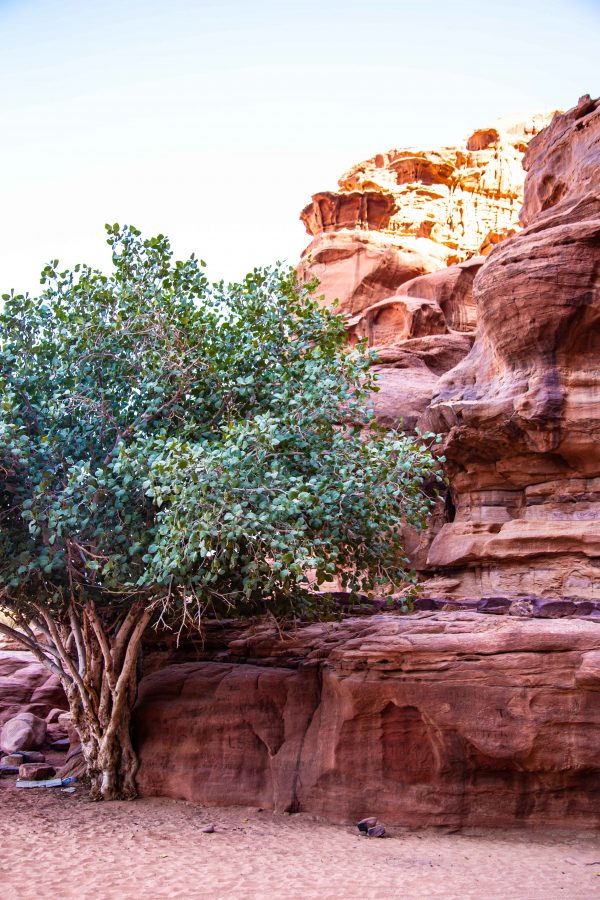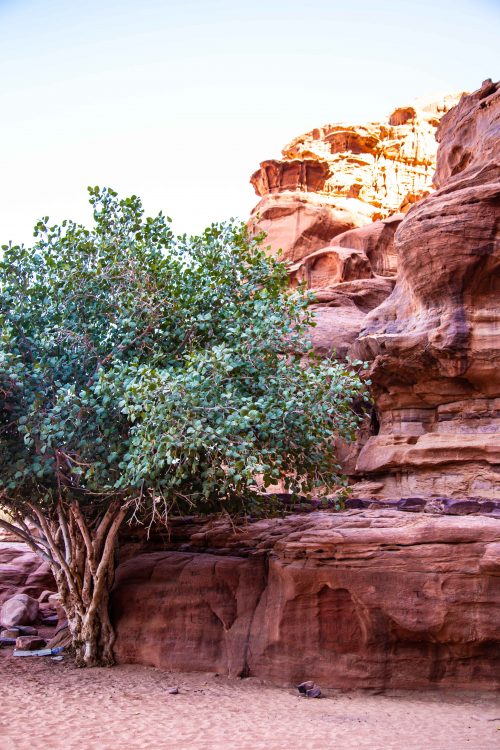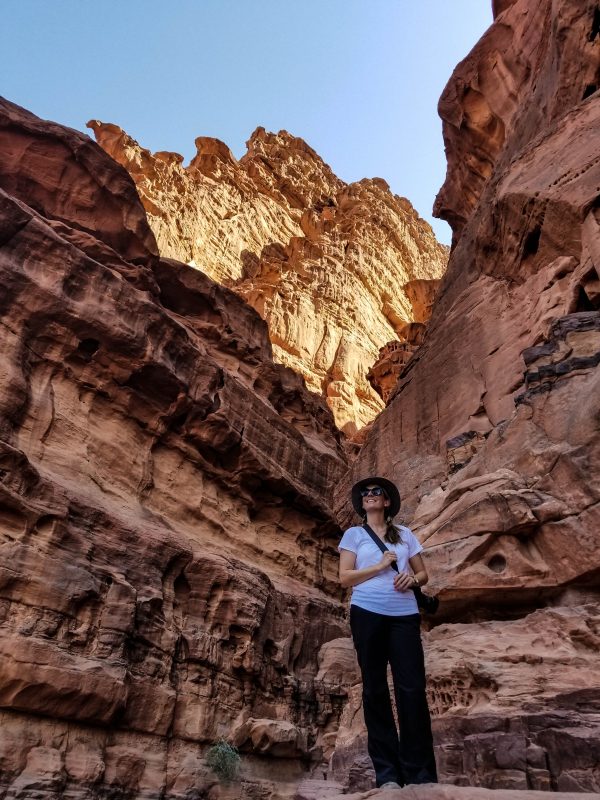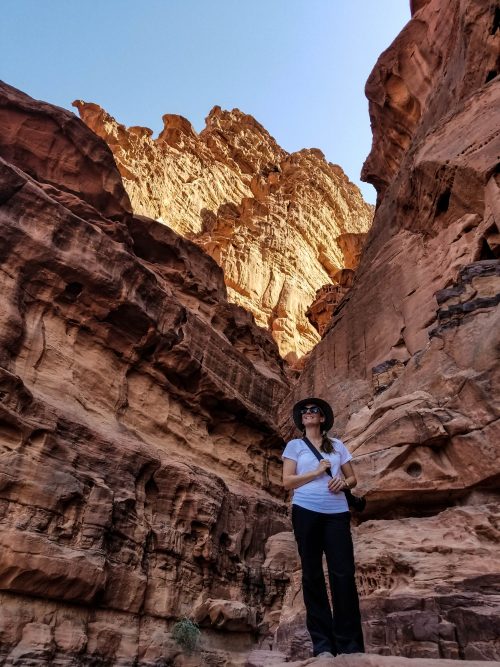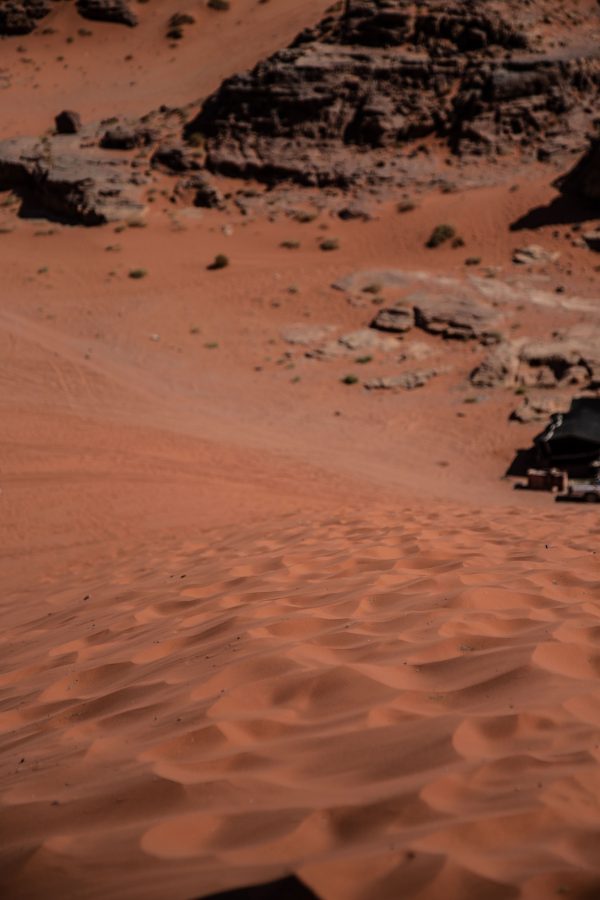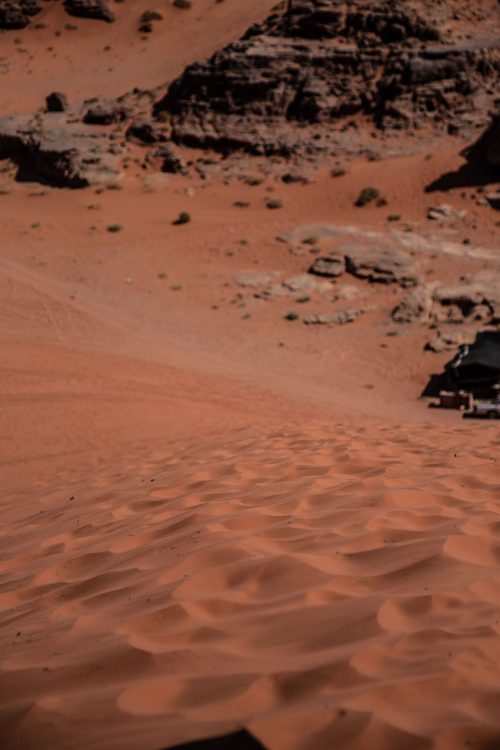 Camel Ride
The camel ride was also included in the one night stay, but I wish I would have passed. It's about a 45 minutes ride in a straight line and it's extremely uncomfortable. If I could do it over, I would have just taken my photo on the camel and peaced-out!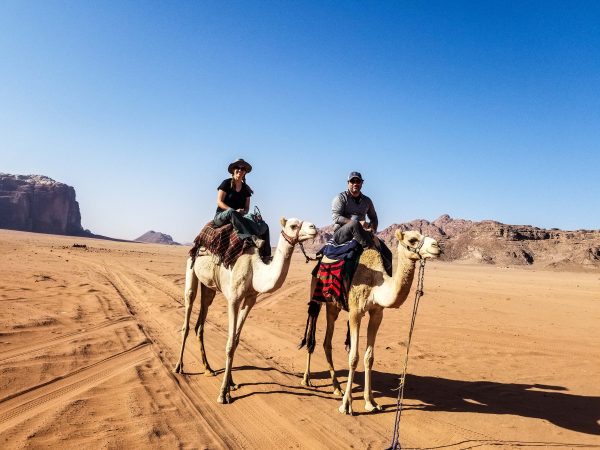 Sunrise Excursion
I was almost hesitant to do this excursion because I am not a morning person. BUT! I am so glad we did. You pay an extra 15 JOD for a guide to take you to a spot around 5:30am. It's cold, so bring layers. Once you arrive at the sunrise location the Bedouin makes a fire and brews some tea. You sit on a blanket, sip hot tea and watch the sunrise. It was truly one of the most gorgeous and rewarding moments of our time in Jordan.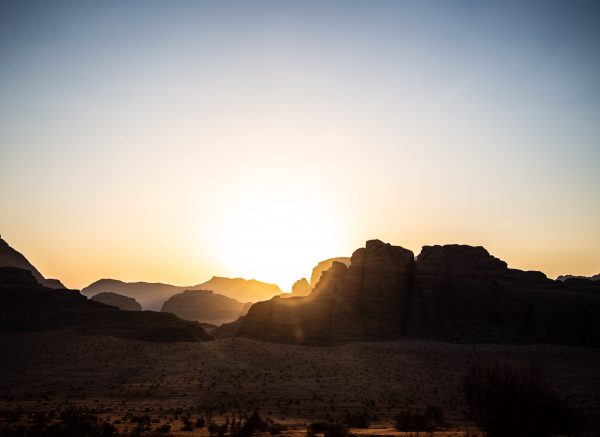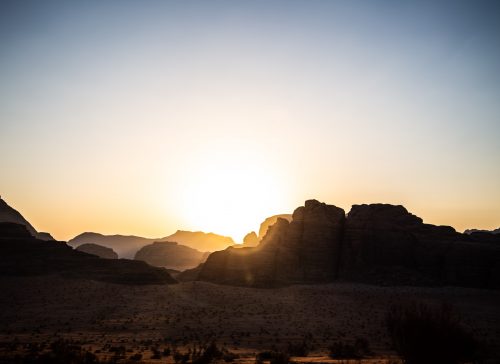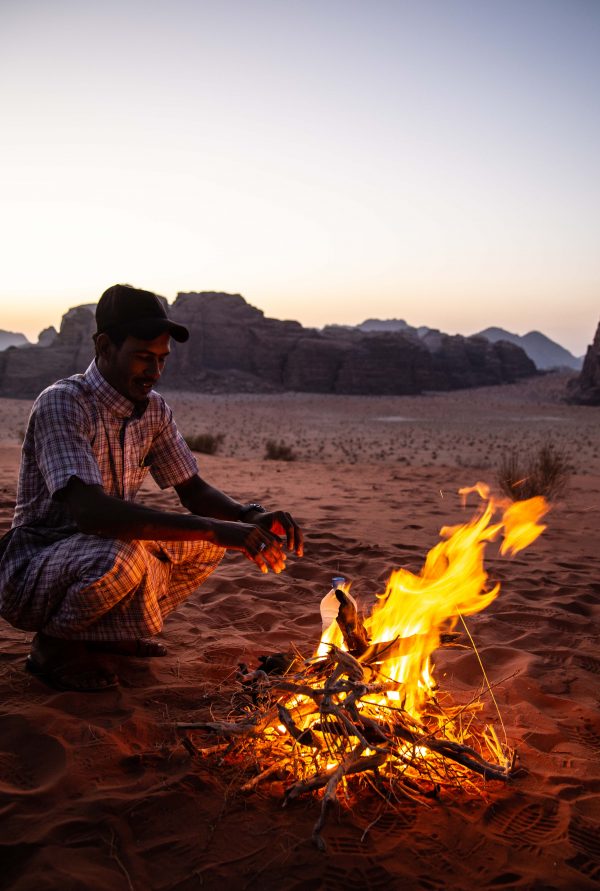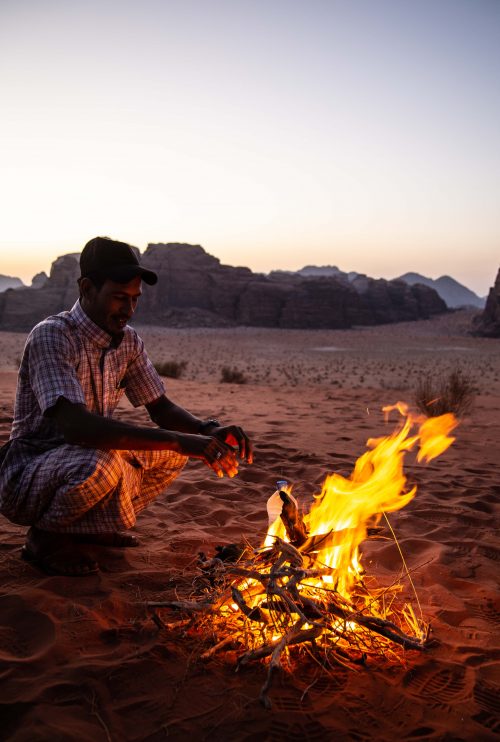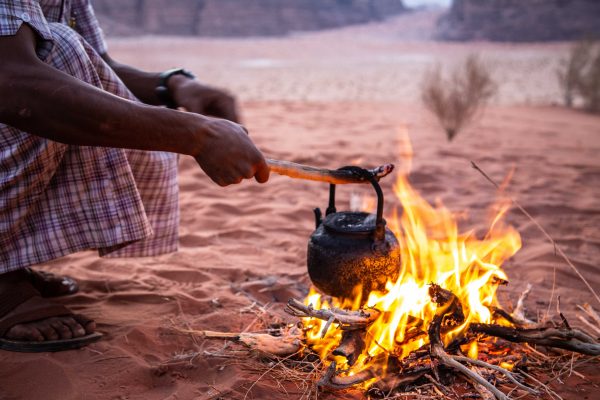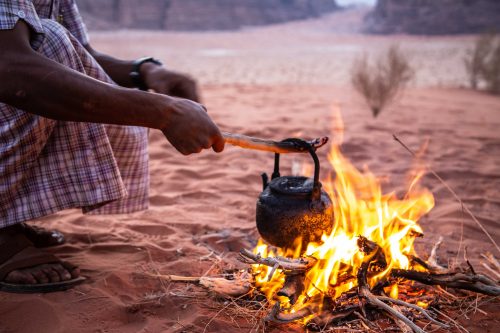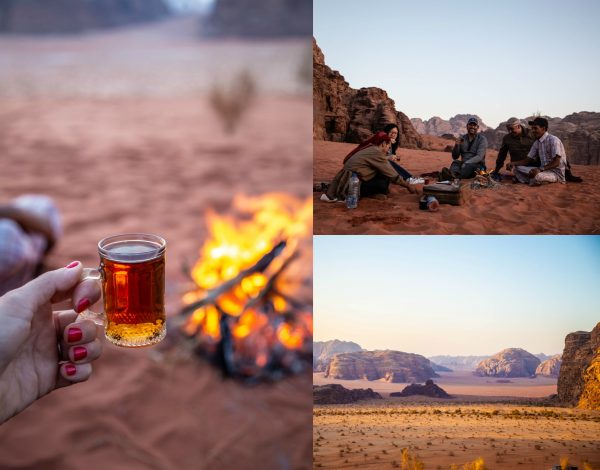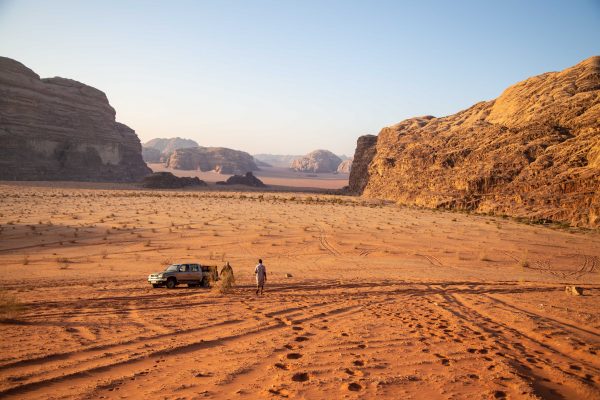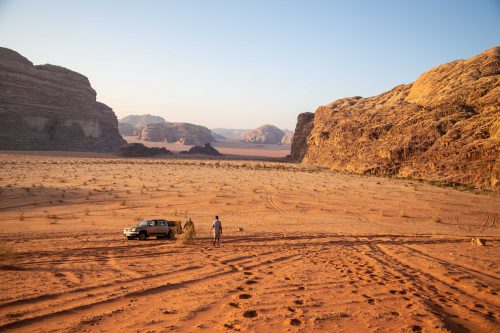 Stay tuned there is more to come on our adventures in Jordan. Next, I am off to Aqaba! Ocean breeze, scuba diving and much more.
Make sure to check out my previous Jordan posts:
– Amman, Jordan: What to Eat & Visit!
– Amman, Jordan: Where to Stay!
– Petra, Jordan: Where to Stay, Eat, and Visit! 
***This post was sponsored by the Jordanian Tourism Board. As always, all opinions expressed are 100% my own.***