Dirty Chai Bourbon Vanilla Milkshakes
Shake things up this summer with these Dirty Chai Bourbon Vanilla Milkshakes! Bourbon infused dirty chai tea mixed with vanilla ice cream make for a great dessert during the warmer months!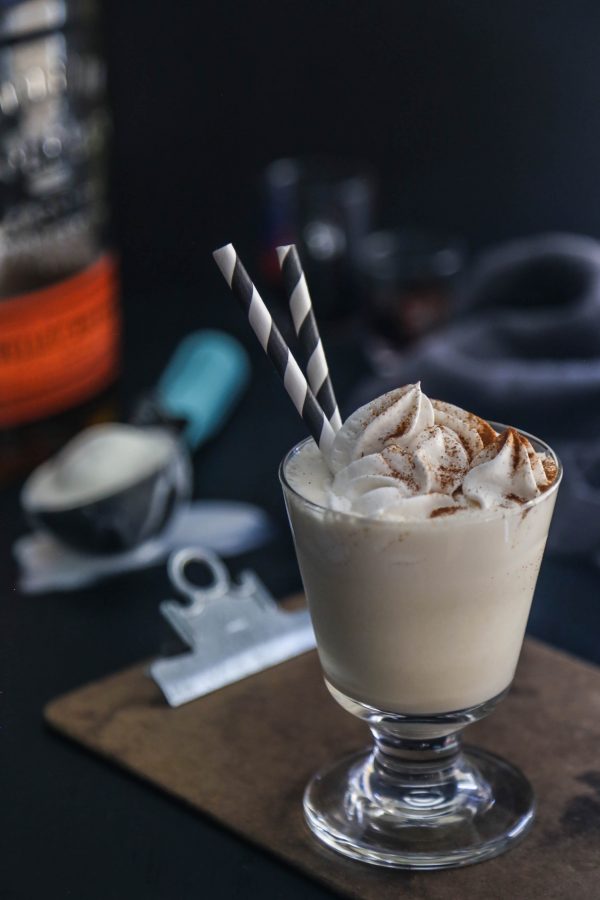 I have a new Netlfix obsession.
Which is sort of strange because I am usually on Team Amazon 97% of the time, but this new show is too-legit to quit. Wait. Is it new? The show is on it's fifth season so maybe just a little new. Anyway, the show is called Longmire and it will totally become your new fav!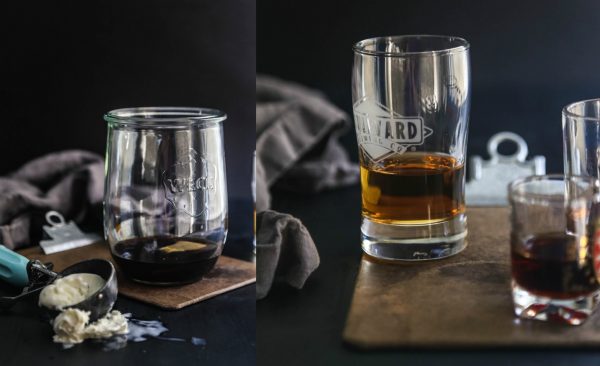 House of Cards and Orange Is The New Black are still in my top five. Oh, by the way, did you see that OISTNB is back for another season starting in June? Can I get a high-five? Longmire is a contemporary crime drama set in Wyoming. The show is based off the popular mystery book series Walt Longmire and stars a rugged Robert Taylor and the one, and only Lou Diamond Phillips!! He's actually my favorite character in the show. Do you guys remember him in Young Guns?? So epic.
Mr. B and I have binged watched the first two seasons, and let's just say things are starting to heat up! Since the show is set in the west, I figured there is only one way to enjoy watching the show and that's with a little bourbon. I recently stumbled upon infusing bourbon with tea flavors, which clearly I have been missing out on. Last week, I added some dirty chai tea bags to bourbon, let it steep, and I can't even tell you the flavors that emerged! Then I decided to mix the infused bourbon with vanilla ice cream, milk, and BOOM! A Dirty Chai Bourbon Vanilla Milkshake was born.
You can of course make this milkshake sans the booze and it will be as equally as tasty. But just make sure to add extra ice cream because when you are watching Longmire you'll need something to cool you down from all the excitement.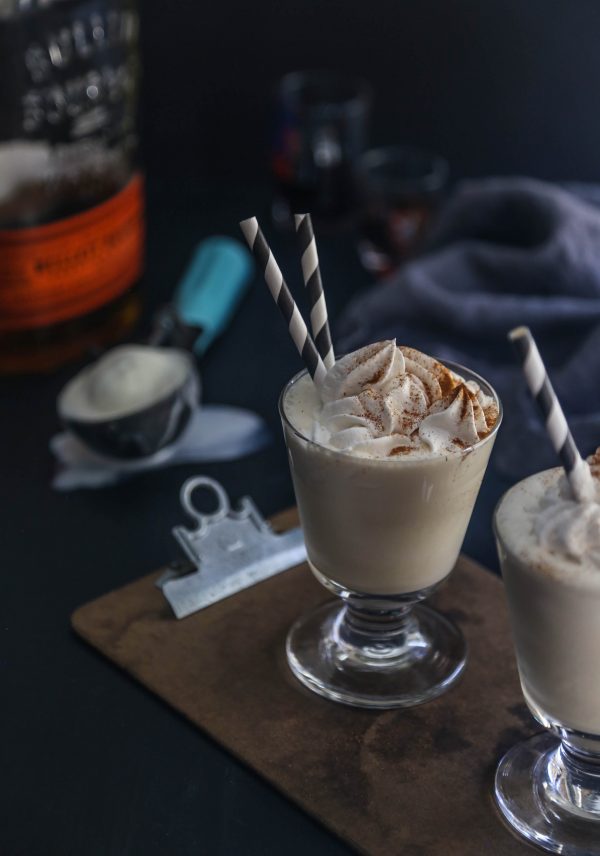 Dirty Chai Bourbon Vanilla Milkshakes
Ingredients:
1 cup bourbon
1 dirty chai tea bag
4 cups vanilla ice cream
1 cup whole milk
whipped cream, garnish
ground cinnamon, garnish
Directions:
In a large mason jar add bourbon along with a dirty chai tea bag. Let the tea steep in the bourbon for an hour at least.
To prepare the milkshake: place ice cream, 1/2 cup of the infused bourbon, and milk in a food processor or blender. Pluse until thickened. Divide mixture evenly between four glasses and garnish with whipped cream and cinnamon. You will have leftover bourbon to use in whatever kind of cocktail you would like!
All images and text ©