Dublin, Ireland – Where to Stay, Eat, and Visit!
Dublin, Ireland – Where to Stay, Eat, and Visit! Dublin, Ireland is a vibrant, historical metropolis located in Western Europe. This city has many boutique hotels, delicious restaurants, and world famous beer. Check out my full guide of where to stay, what to eat and where to visit!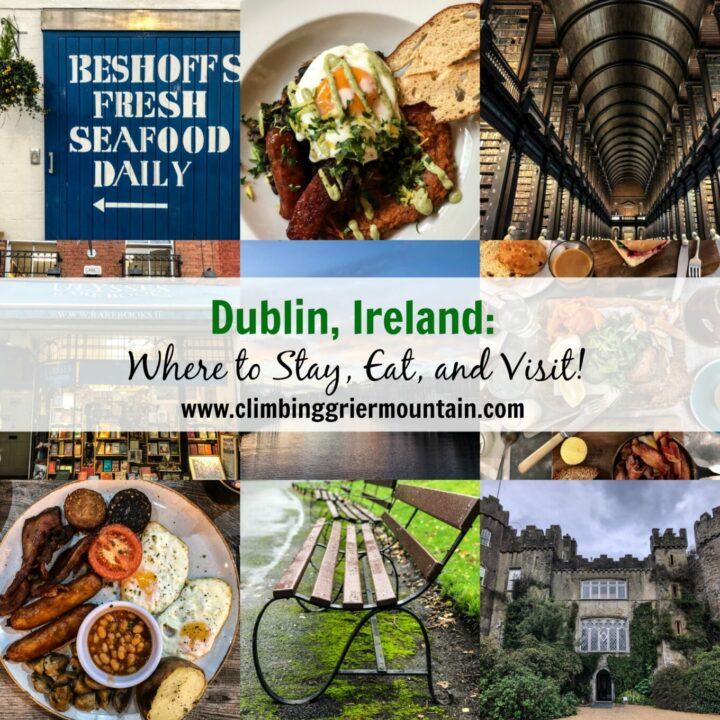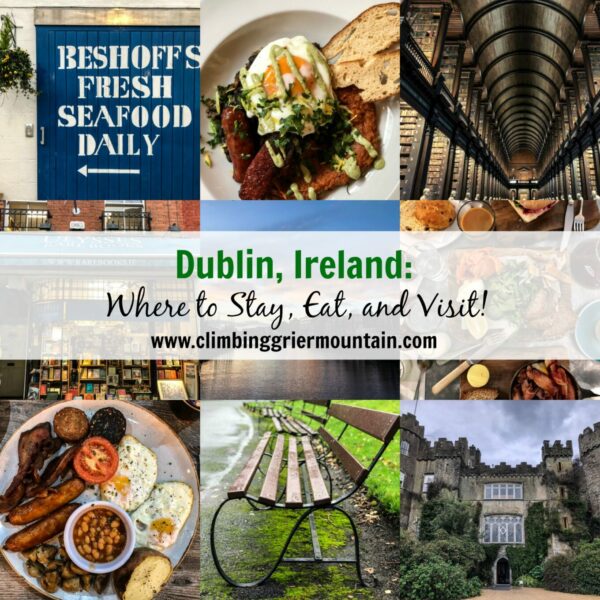 Irish hospitality.
The backbone of Ireland and one of the many reasons you should visit the Emerald Isle.
Ireland should be the welcoming host to Western Europe. They've become famous for letting strangers into their home, serving a meal, and providing entertainment along their journey. It's no wonder people from all over the world flock to Ireland to mingle with the Irish.
In-home hospitality is deeply rooted in ancient Irish law; however, there is so much to do and see outside an Irish home. Packed into a small country, there is diversity of culture. The densely populated city of Dublin is bursting with art, history, and a foodie scene that slays. Coastal cities like Howth is where you find fresh fish markets, and ancient towns like Malahide sport centuries-old castles.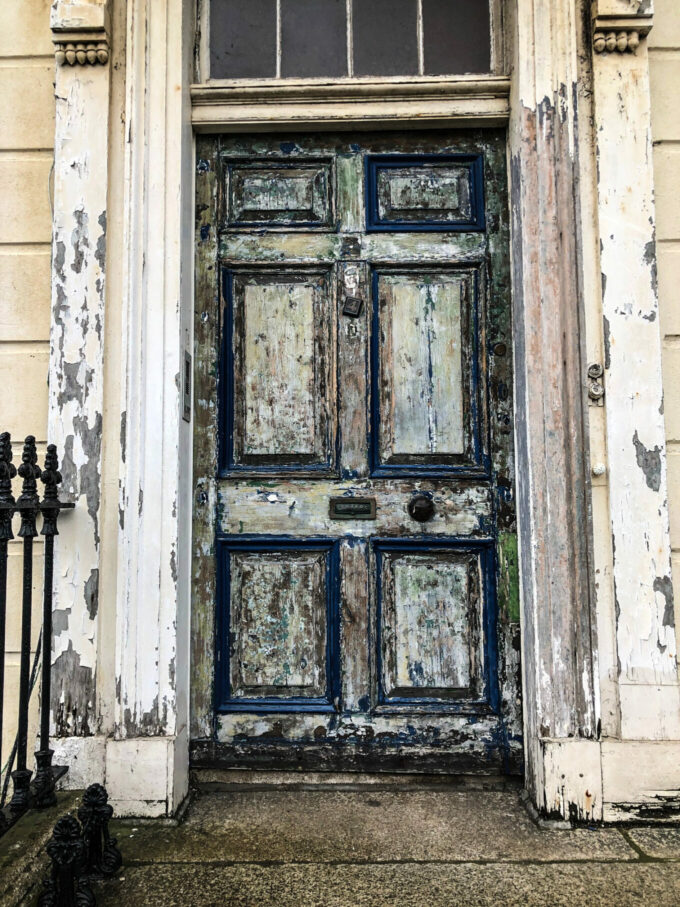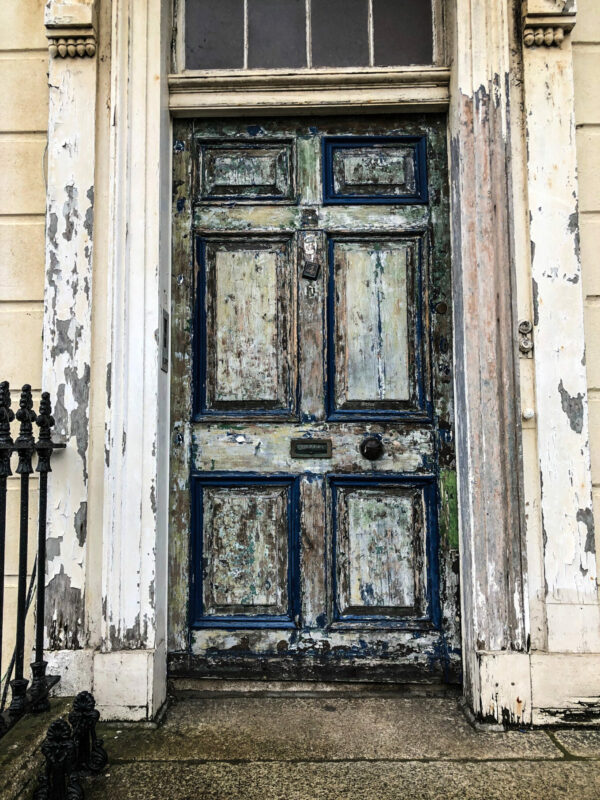 After spending only four days in Ireland, I'm already plotting my return. Below is my guide of Where to Stay, Eat, and Visit while in Dublin. Get ready because you won't be able to resist the Irish hospitality.
WHERE TO STAY:
Lodging and Transportation
Once you've arrived at the Dublin Airport you may take the train, bus or taxi to city center. Since we were short on time, we hopped into a cab that was about a 30-minute (cost: 25 Euros) journey to our hotel.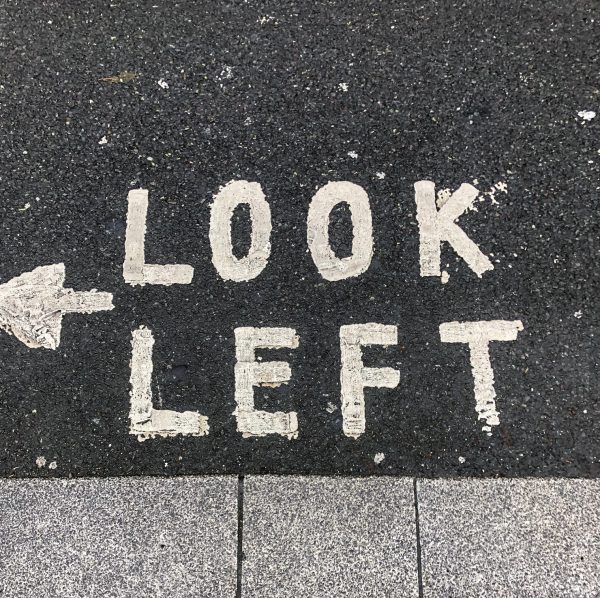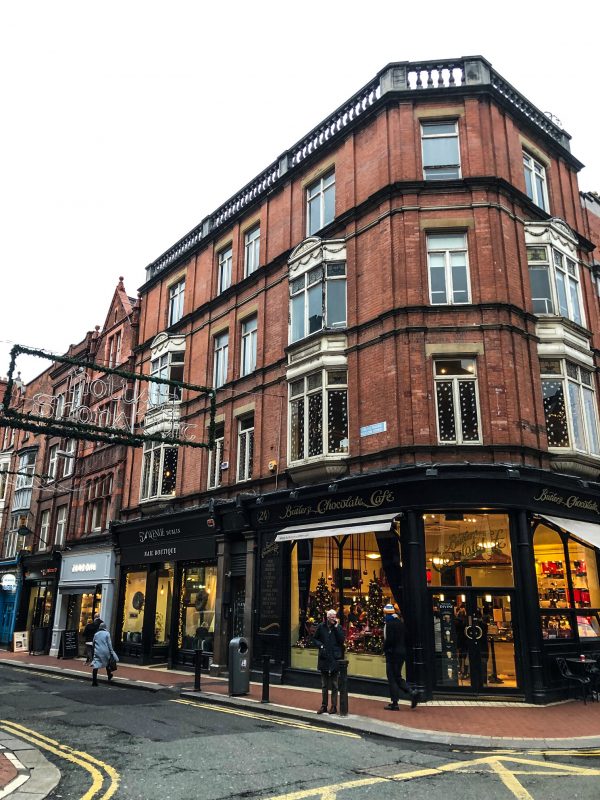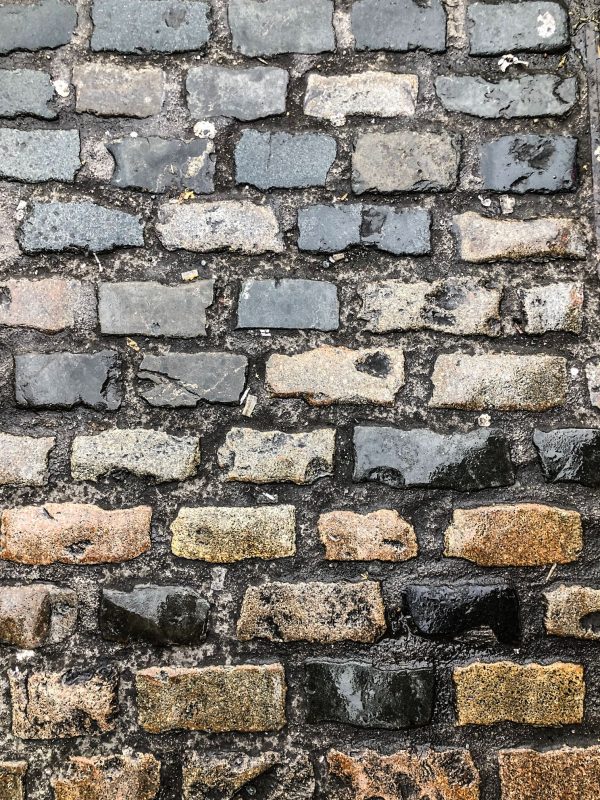 Note that Uber is not really an option like here in the states. The island is too small and honestly, if you're not a native of Dublin it's very hard to navigate around. The crossroads aren't well marked and there are a ton of one-way streets that zig-zag.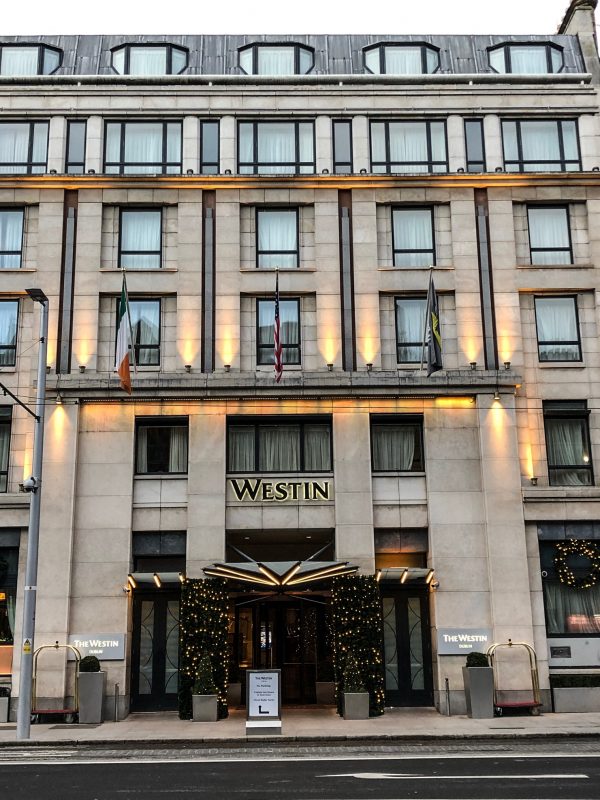 Our hotel, the Westin Dublin is located near Trinity College, roughly two blocks from the River Liffey, The central location was perfect for giving us convenient access to many attractions. This hotel was lights-out fabulous. I was traveling with my mother, so I wanted to make sure we had a spacious room. Standard European double rooms tend to be very small, but not at the Westin.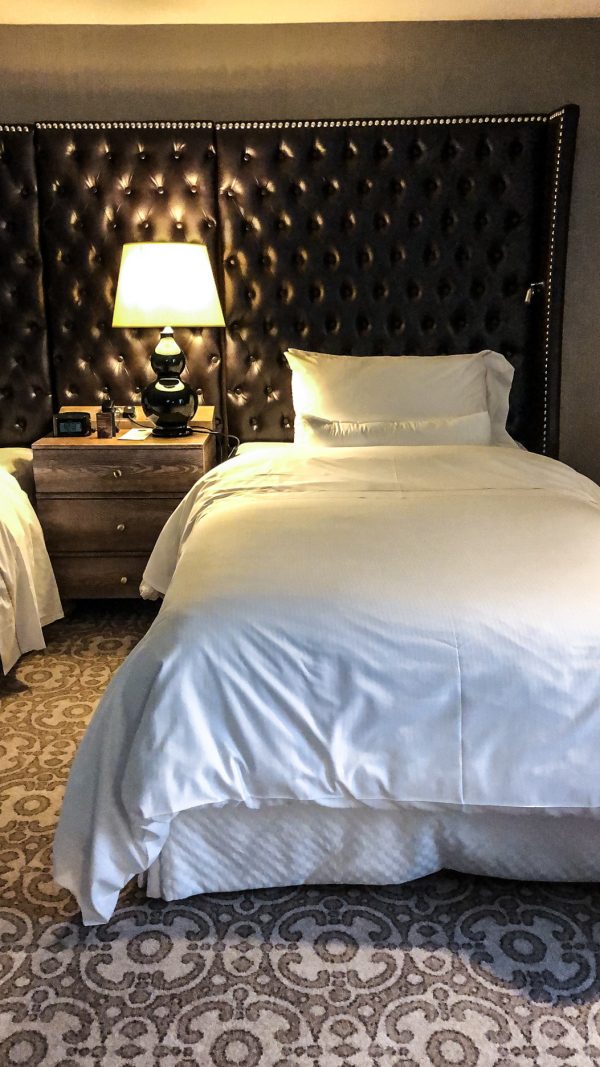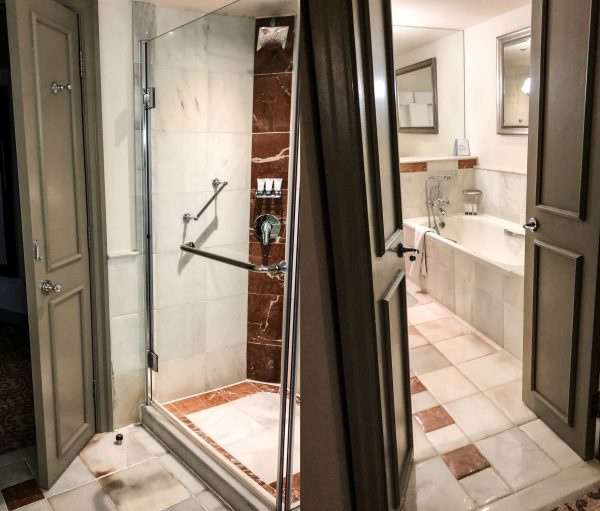 The room had two full-size beds complete with a large closet, sitting desk, and a bathroom that came with a separate shower and soaking tub. But the beds made our day. Big duvet covers and fluffy pillows made catching good night sleep a breeze.
The Westin hotel offers high tea at the Atrium Lounge, continental breakfast at Morelands Grill and truly one of the best smoked bourbons I've sipped at the Mint Bar. Also, the concierge helped us navigate a few day trips out of the city that were truly magical. The Westin Dublin was superb.
WHERE TO EAT:
Keogh's Cafe
Since our hotel room wasn't ready upon arrival, we strolled down the street to grab breakfast at Keogh's Cafe. A simple coffee shop that hit the spot with a full Irish breakfast, roasted coffee and freshly made scones.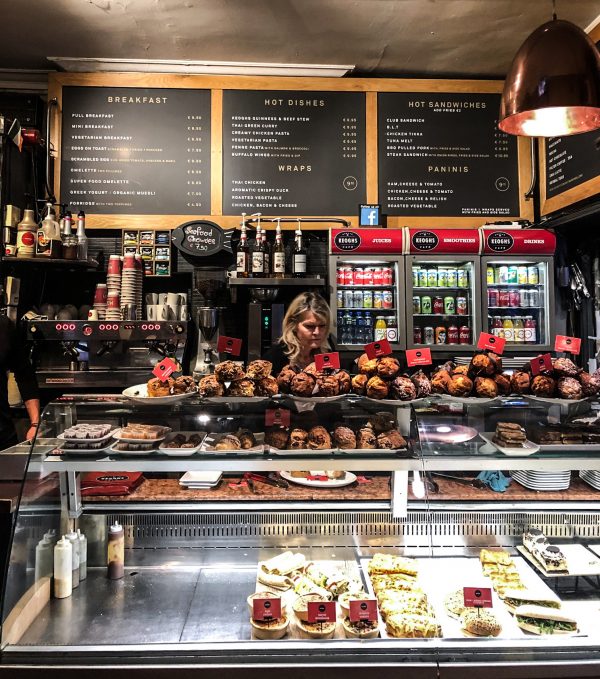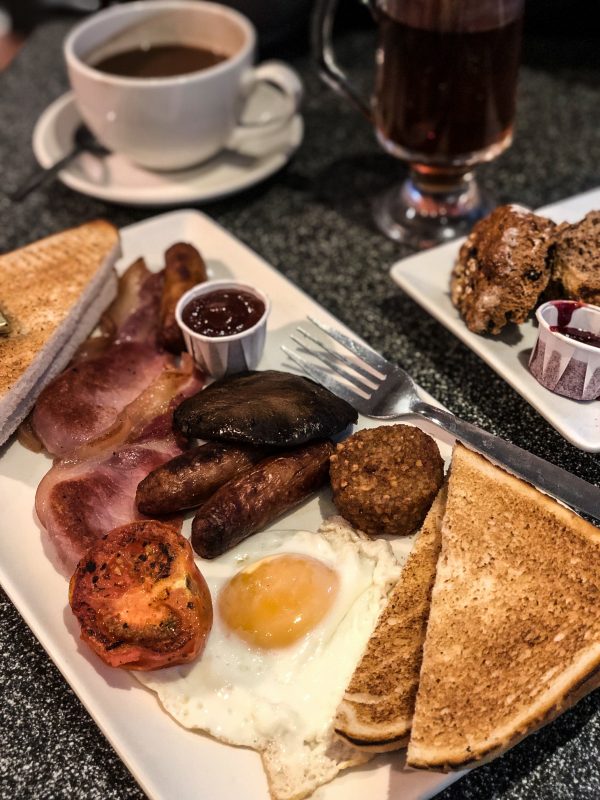 The Hairy Lemon
Our first dinner experience was at a popular pub called the Hairy Lemon. The restaurant portion of this establishment is located in the back. When you first walk in it looks like a bar, but I promise the tables for dining is in the way back. We sampled a collection of microbrews. To our surprise, the Irish have an excellent assortment of IPA's. Besides the beer we also tried the smoked salmon and the best bangers and mash I've ever had. Seriously, still dreaming about that dish.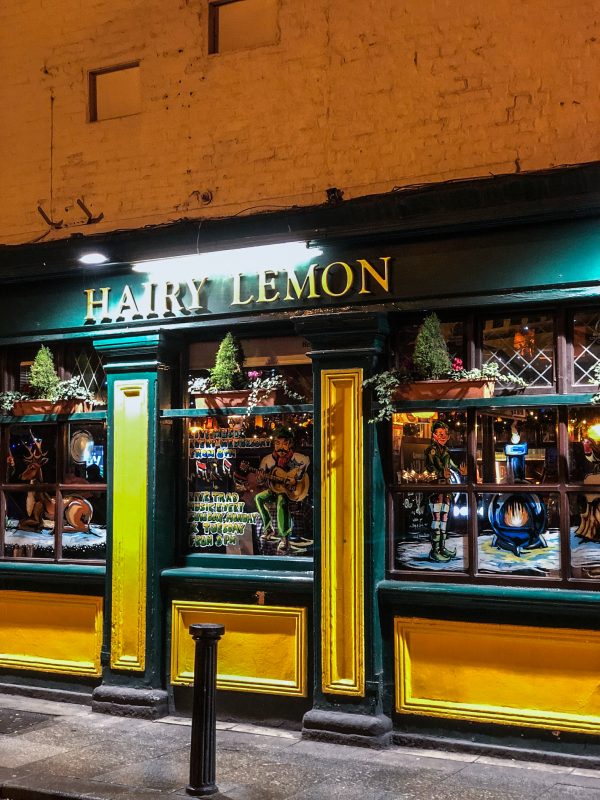 Hatch and Sons
The Irish know how to brunch; and, thanks to folks at Hatch and Sons this farm-to-table hot spot did not disappoint. We started with a hot scone that would become the theme throughout our journey in Ireland. The Irish make a mean scone. Alongside the scone, we enjoyed fresh pressed coffee, a smorgesboard of smoked fish, a Blaas veggie sandwich, and a traditional Irish breakfast. An true Irish breakfast is comprised of eggs, sausage, bacon, beans, tomato and brown soda bread.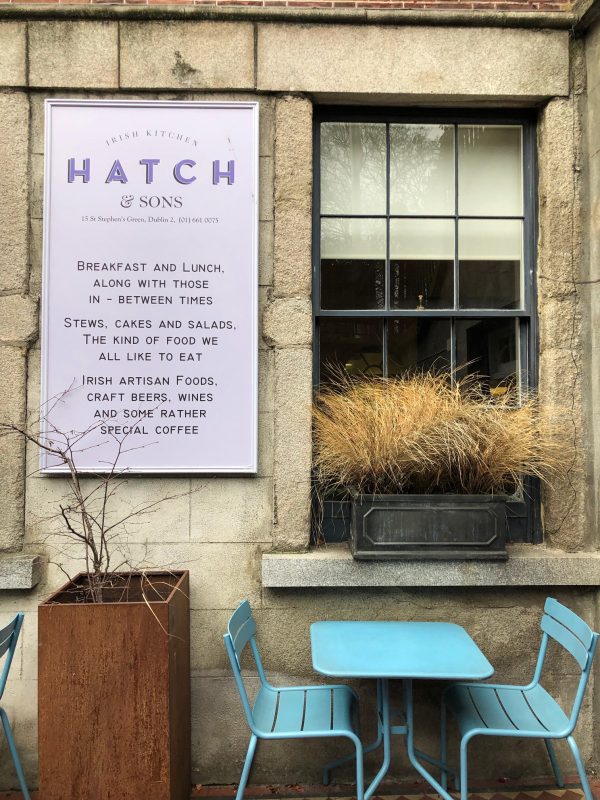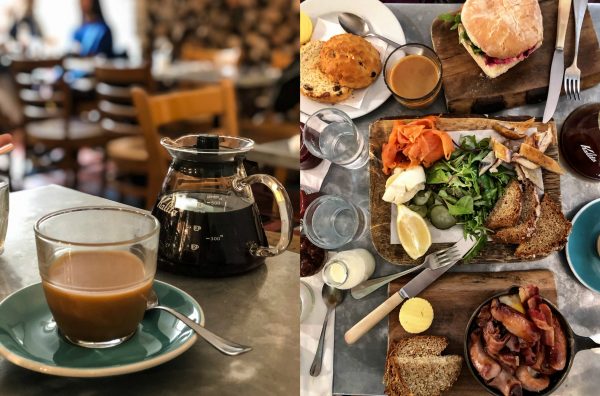 Arthur's Pub
After our visit to the Guinness Storehouse, we stopped into Arthur's Pub which is right down the street. This traditional Irish Pub is a favorite among tourists and locals. Grab yourself a pint, pull up a stool and nosh on a classic bowl of Irish stew.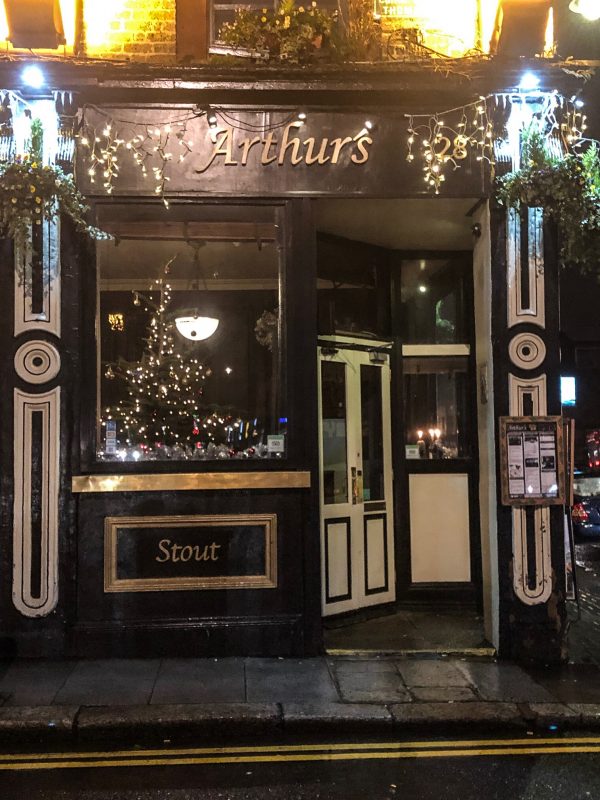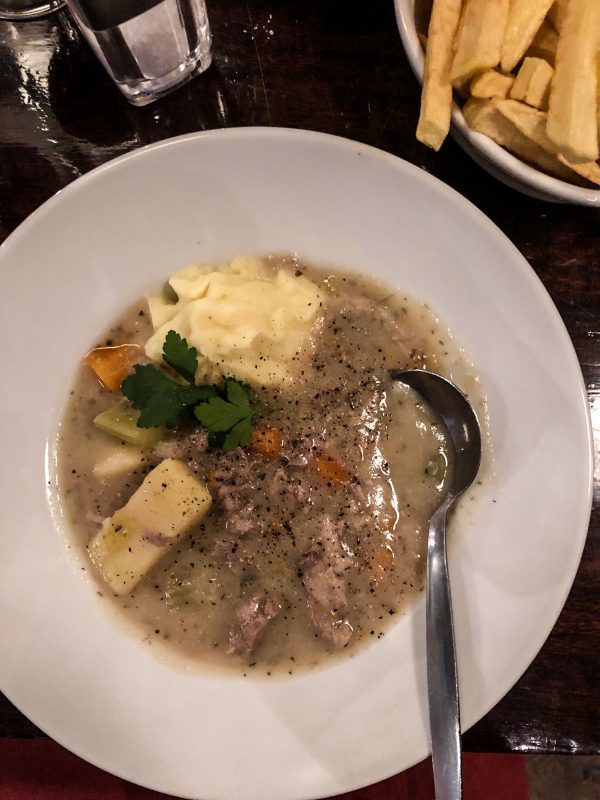 Brother Hubbard
To get away from the touristy Temple Bar district, we ventured north over the River Liffey to a quaint, yet hipster restaurant for brunch called Brother Hubbard. This Irish-Middle Eastern mash-up menu was a pleasant surprise. Made famous by its chef Garrett Fitzgerald (published The Brother Hubbard Cookbook), he takes you on a culinary journey starting with seasonal scones.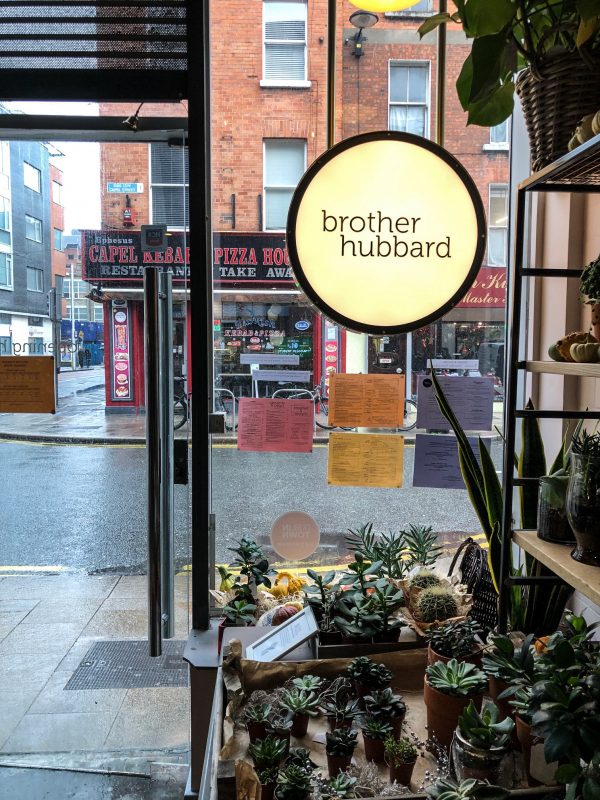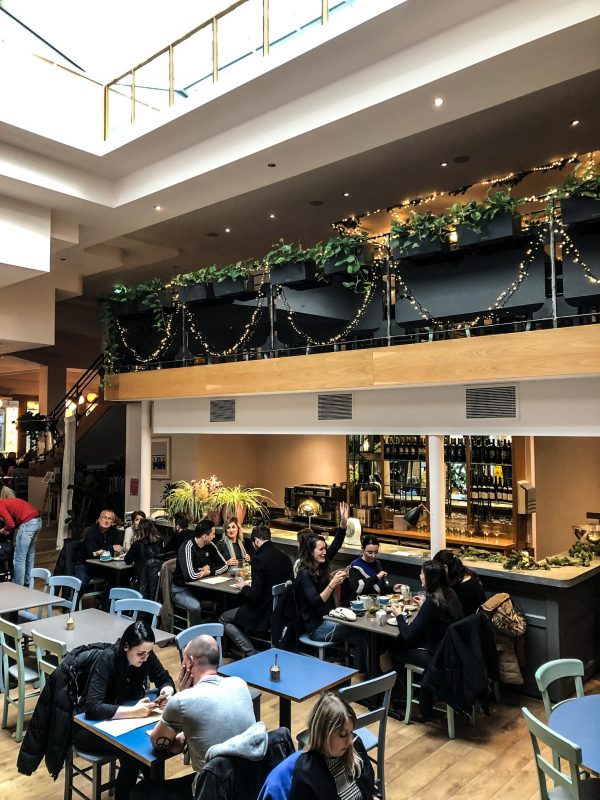 Don't forget to try the Turkish Eggs Menemen – lightly scrambled eggs with Turkish cemen, roast peppers, and whipped feta. Plus, the Chorizo & Sweet Potato with black pudding, This dish is lights out!
Bank Bar on College Green
Happy hour is a must at the Bank Bar. This ornate space once belonged to the Belfast Bank. The main bar was part of the banking hall and set as an example of merchant power with the display of mosaic tile and stained glass ceiling. Make sure to order The Barrelsman Bank and a round oysters.
101 Talbot
101 Talbot is local Irish favorite. This creative and contemporary Mediterranean- Middle Eastern restaurant is bursting with charm. Nestled above a shop in the theater district the atmosphere and menu alone will have you combing back for seconds. Start with the hummus appetizer and make sure to try the sea bass and salmon. Both dishes are thoughtfully put together and will leave you full, but not too full for a pint post-meal.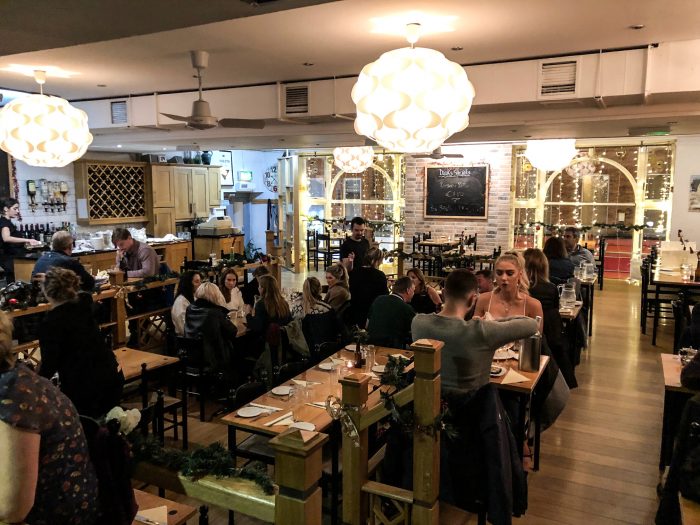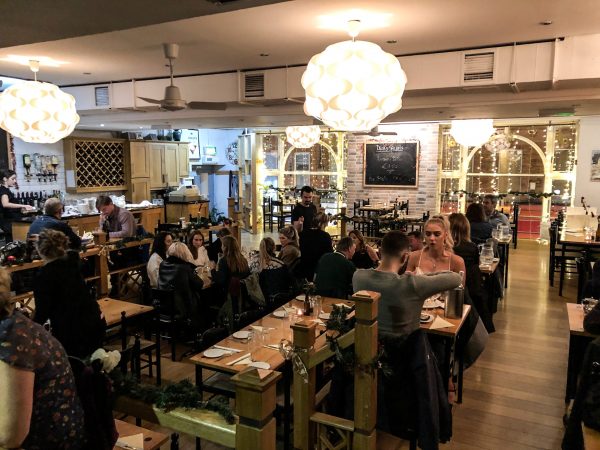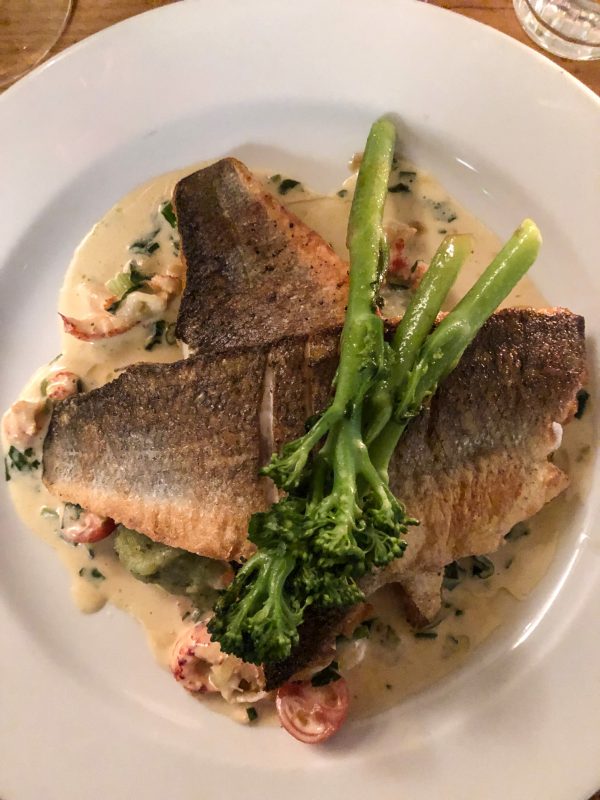 The Winding Stair
The last dinner we had was at The Winding Stair. Located on top of a bookstore this quaint restaurant over looks the River Liffey. Another farm-to-table option that stays true to the Irish roots. Start with the smoked fish board. They have over six kinds of fish to offer including oyster pate. Next, try the roasted turkey with stuffing or the poached salmon. Both were a dream. BUT! You must sample the Christmas pudding. One of the best desserts I've ever had!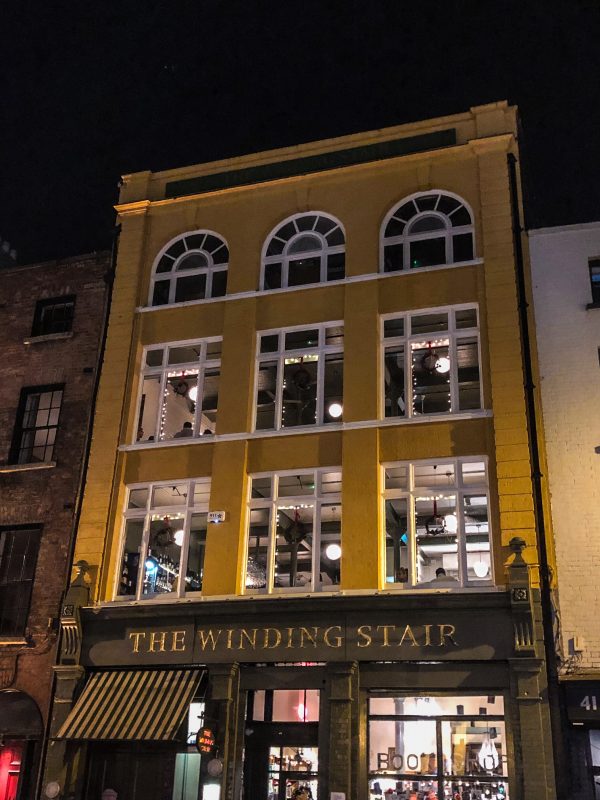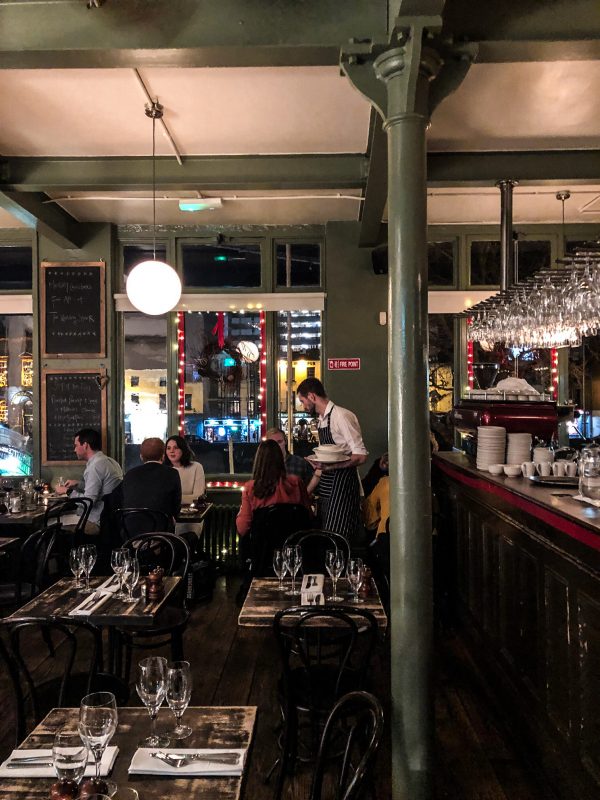 WHAT TO VISIT:
Trinity College – Book of Kells
Since our hotel was located right across the street from Trinity College it made our journey to the Book of Kells very easy. Tip: you must have a ticket to enter the Book of Kells which is in it's own building within Trinity College. Grab a ticket before you arrive because the entrance can have a long que. Once inside you will be guided upstairs to the long hall. Marvel at the all the books because there are over 200,000 that date back to 800 AD.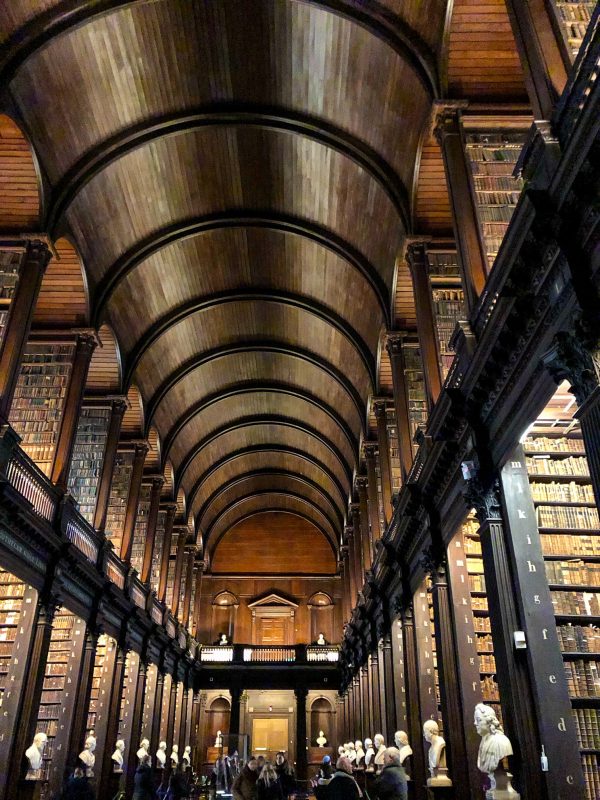 St. Patricks Cathedral
One stop you must make is at Saint Patrick's Cathedral. Built in 1191 it is one of the tallest churches in Dublin. There is a lot of history to go through while in the church. They do hold mass regularly and if you are lucky you can hear the boy's choir sing.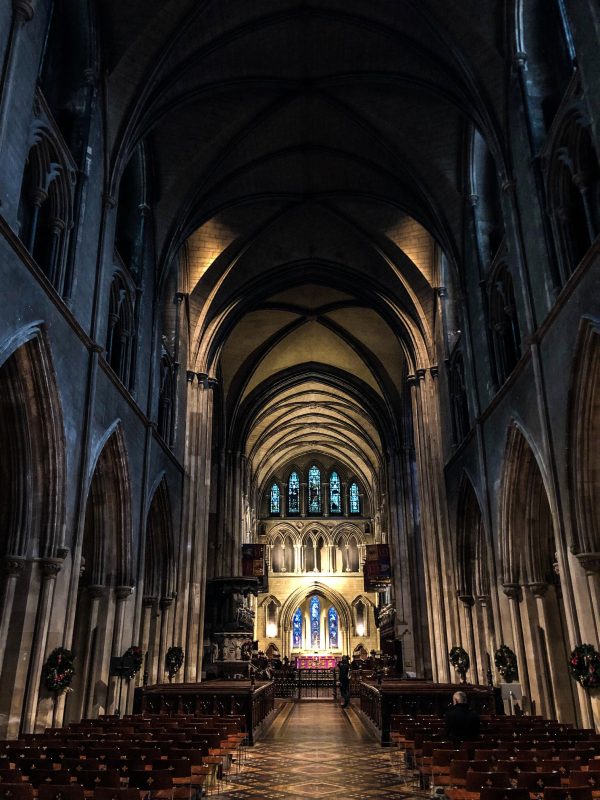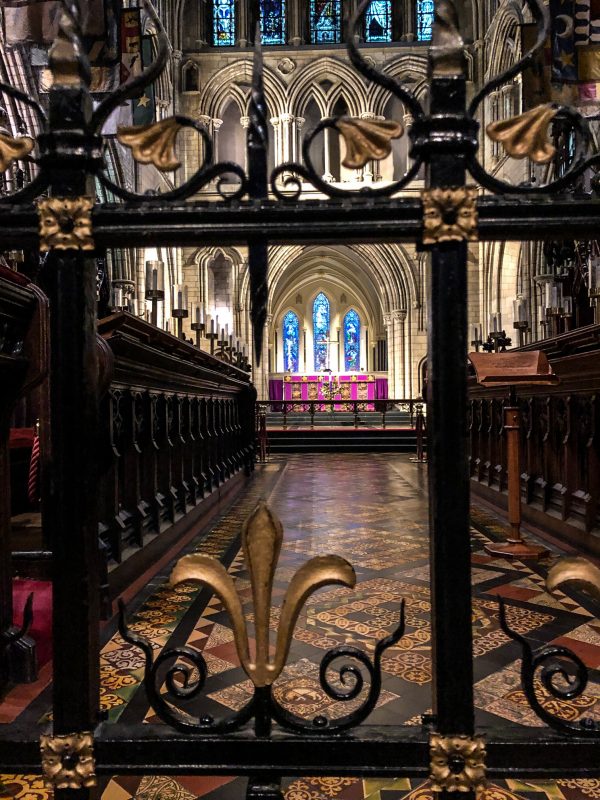 Ulysses Rae Books
The Irish are known for their great writers like James Joyce, so it was fun to pop into a few bookshops, especially The Ulysses. They have everything from poets to children's books to maps to history of the Irish. Many of these books are for sale and include first editions!!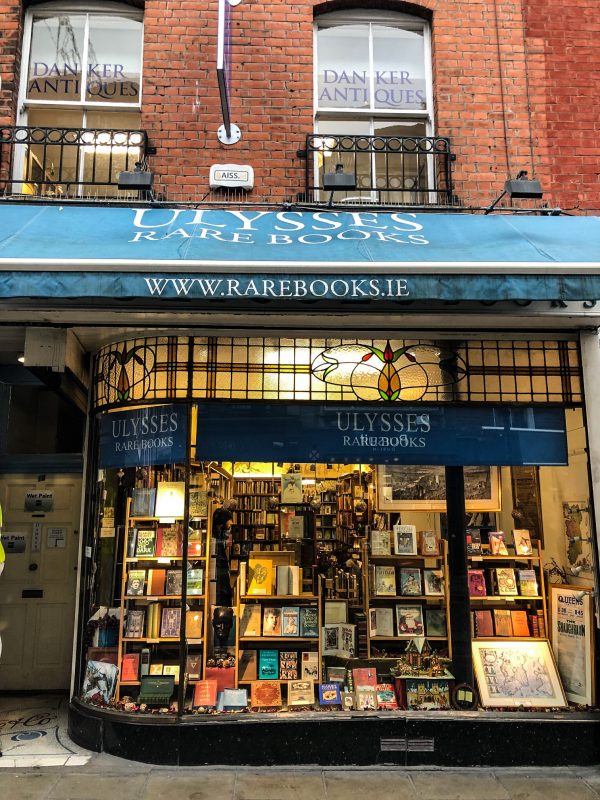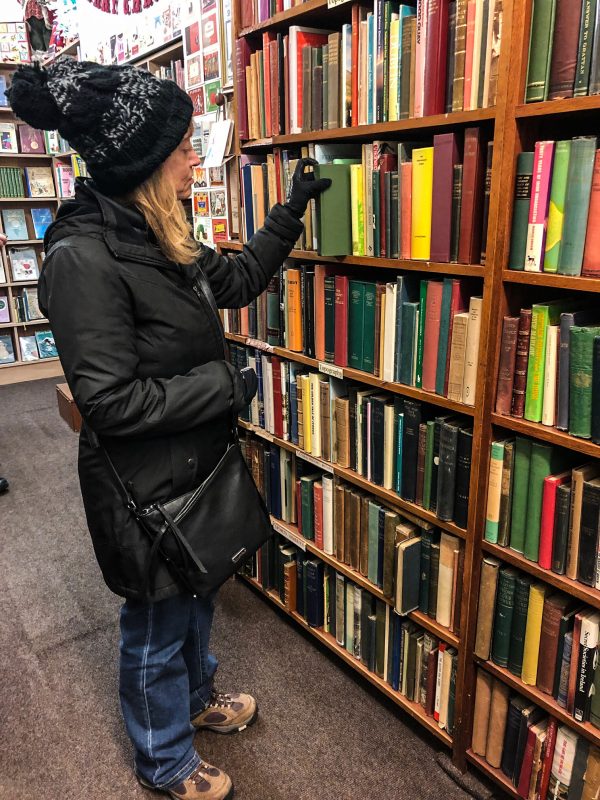 St. Stephen's Green
St. Stephen's Green is like a mini Central Park. It is located right smack in the middle of city center and is over 22 acres. The area was once a grazing pasture for livestock until William Shepard designed the space for better use. Now you can stroll the park and enjoy all the greenery amongst the hustle and bustle of Dublin.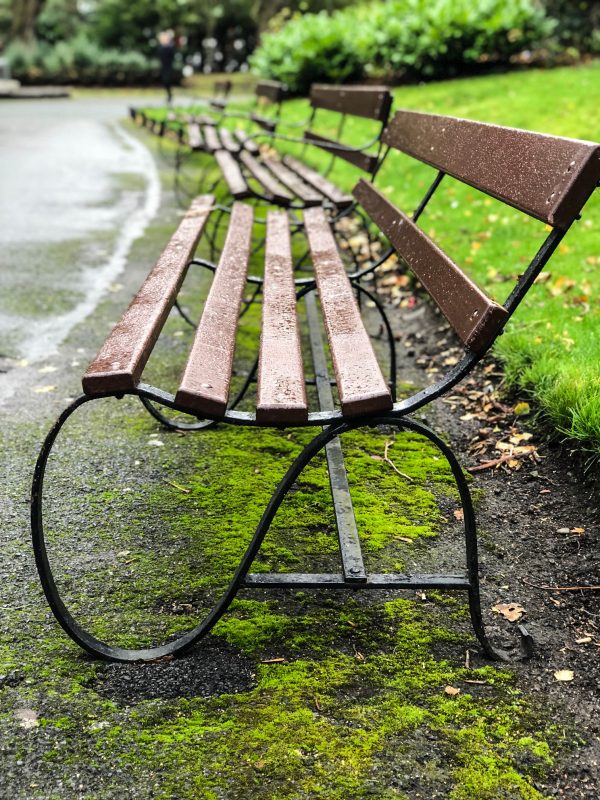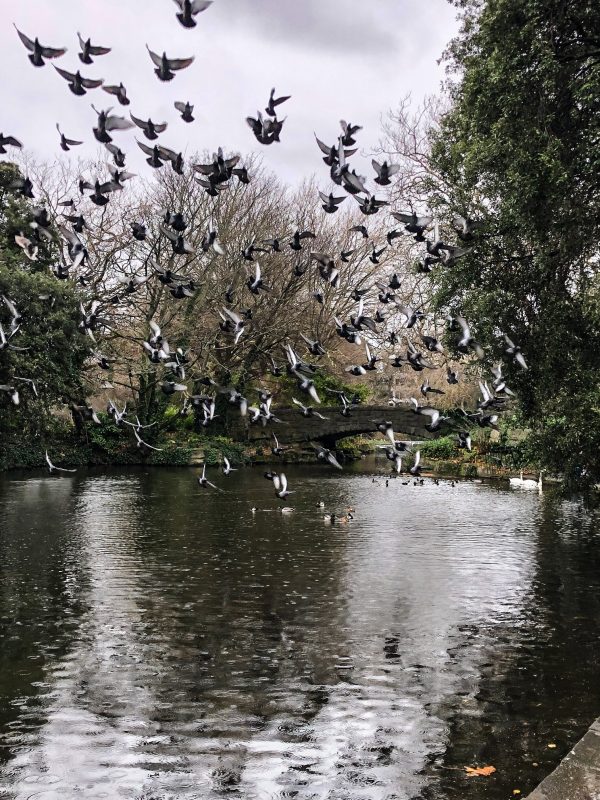 Guinness Storehouse
Going to Ireland and not trying a Guinness would be a slight on Irish hospitality. We visited the Guinness Storehouse and I must say it is a little cheesy. The tour is self-guided and very flashy, but you do get to learn how to pour a proper Guinness at the end. Which could come in handy some day! Even though the Guinness family did a lot for Dublin, I would skip the tour and ask the locals about the history.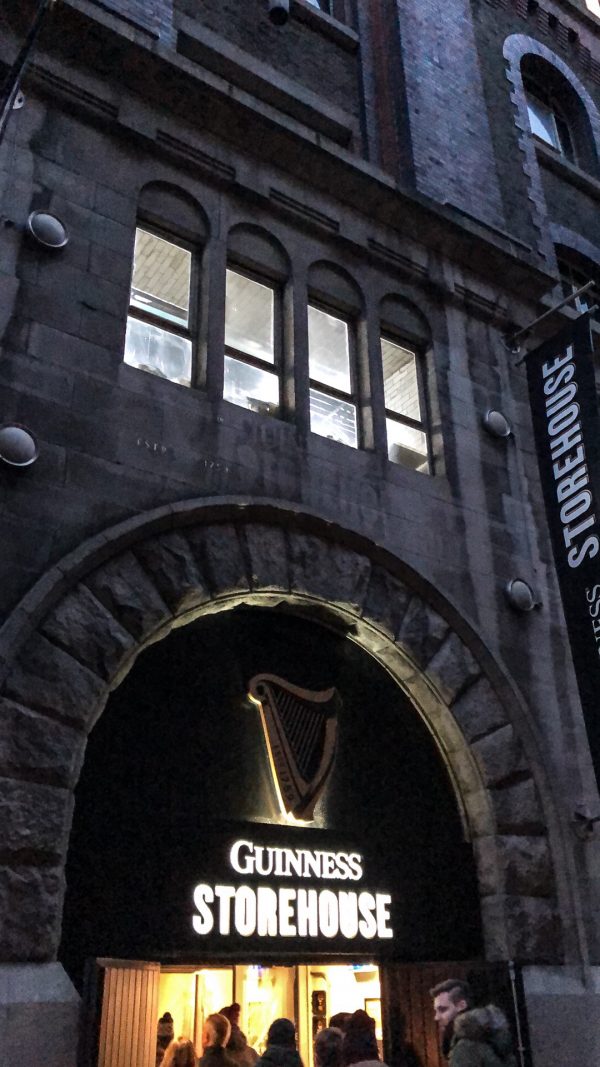 Temple Bar
The locals call this area "mental bar." Meaning you would have to be mental to spend money in this famous bar district. Yes, it's very touristy and the drinks are over priced. However, the people watching is worth the price of admission. We had a blast just hanging out and listening to folks sing holiday songs and toasting to the New Year.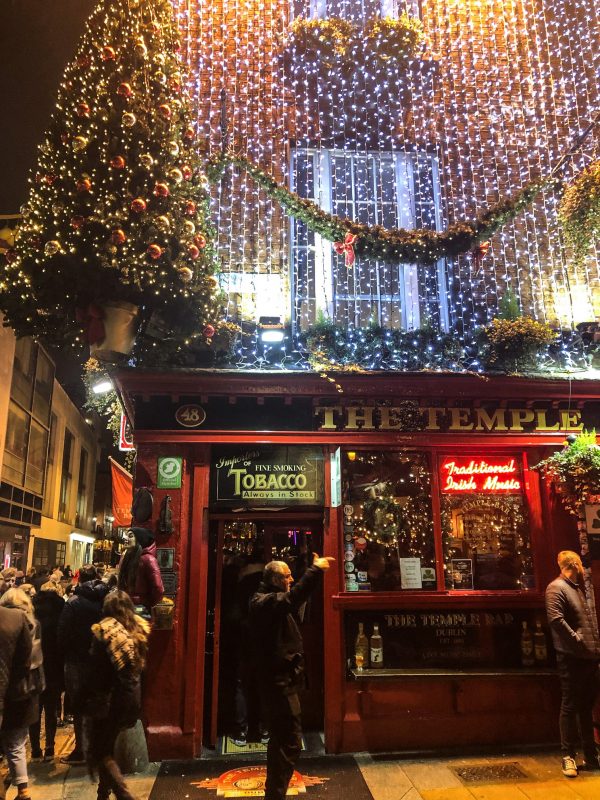 Howth
The journey to this eastern coastal town is an easy afternoon day trip from Dublin. Only 30 minutes from city center you will be transported through the country to a fishing village. Unfortunately the weather upon arrival in Howth was not ideal. Gale force winds, rain and overcast skies made our time in Howth very short. BUT! What we did see looked very charming. The Howth Fish Market is full of a large variety of sea creatures. There is a lots do in Howth if the weather is nice. Make sure to check out the lighthouse and walk on some of trails along the coastline.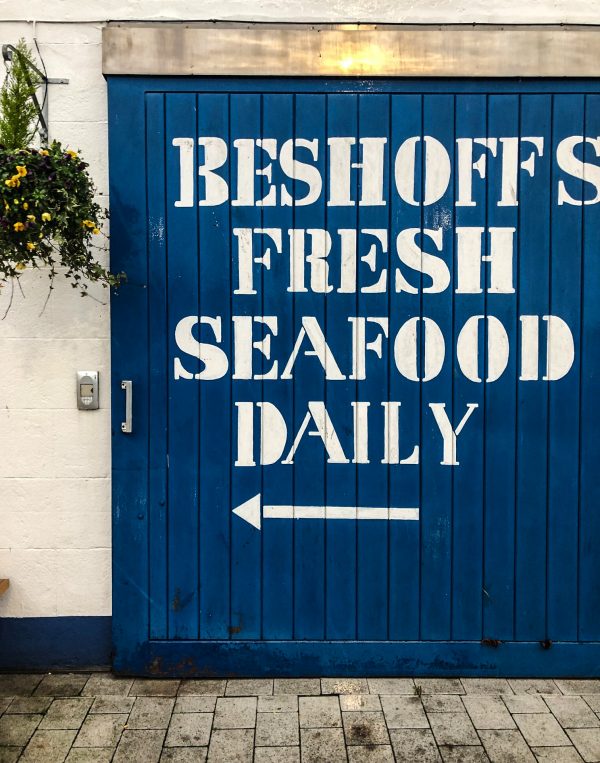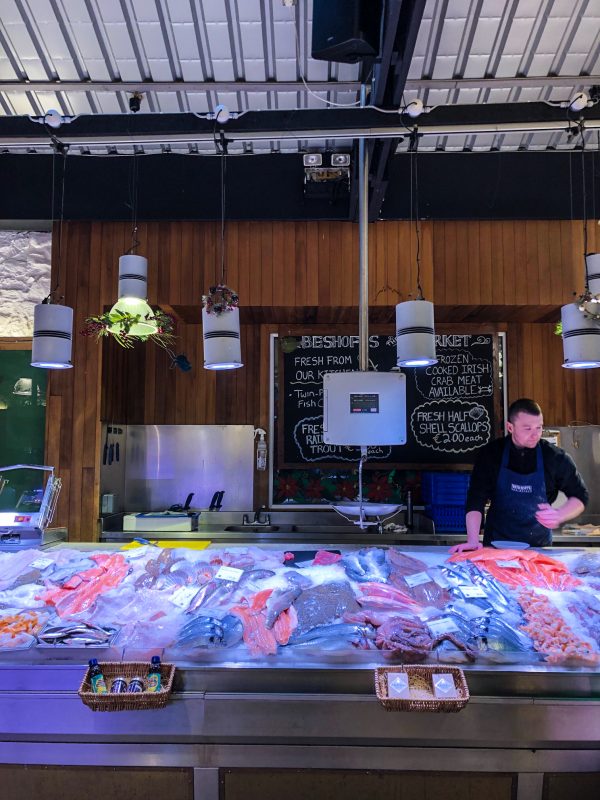 Malhdihide
If you want another quick day trip from Dublin head to the township of Malhdhide. Roughly a 30-minute train ride north this coastal inlet is bursting with character. Many shops line the streets and you can walk along the boardwalk to breathe in the fresh sea air. The walk to the entrance of the local castle is about half a mile from the road. You'll love the views of beautiful rolling green hills. A bit of warning: to see inside the castle you must pay for a tour otherwise you will need to admire from afar.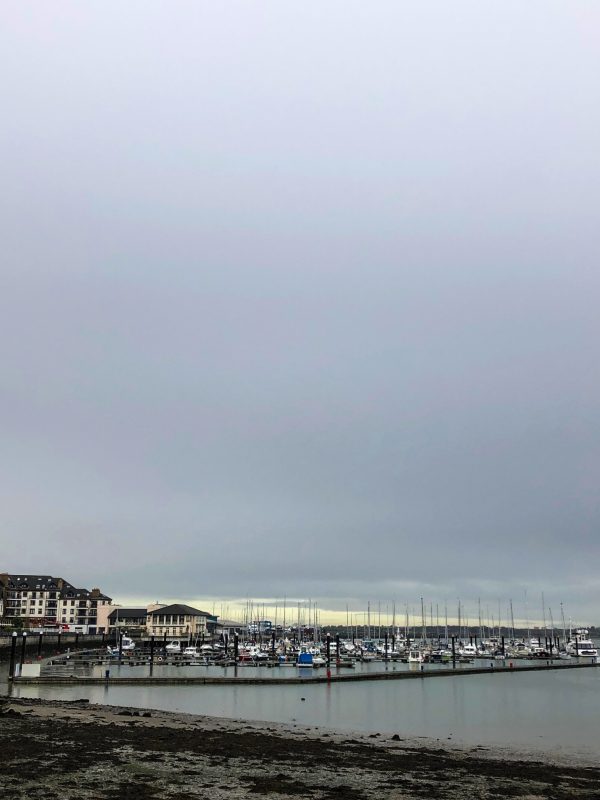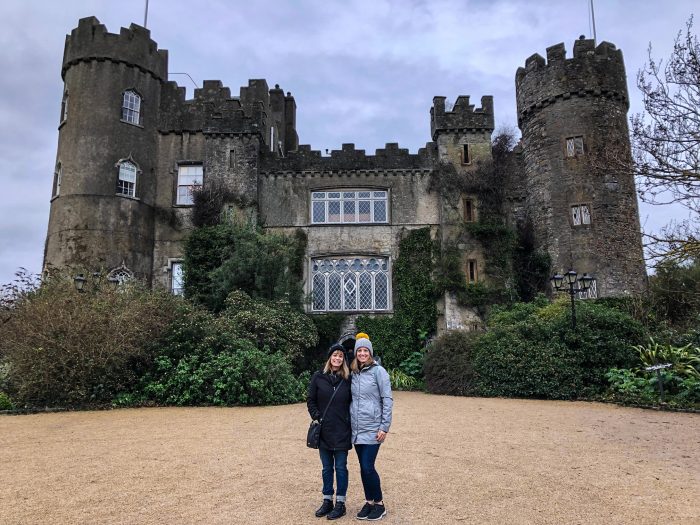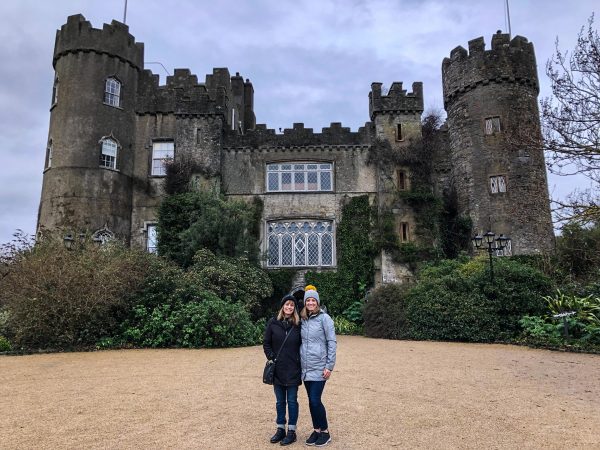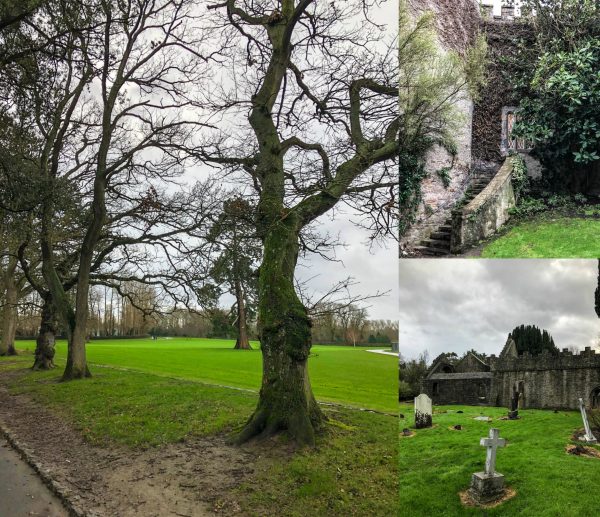 And that's a wrap on our time in Ireland! I can't wait to return soon to explore more. Until next time!