easy dutch oven idaho potato chilqauiles verdes
Easy Dutch Oven Idaho Potato Chilqauiles Verdes are a fun and flavorful dish to add to your weekend brunch menu!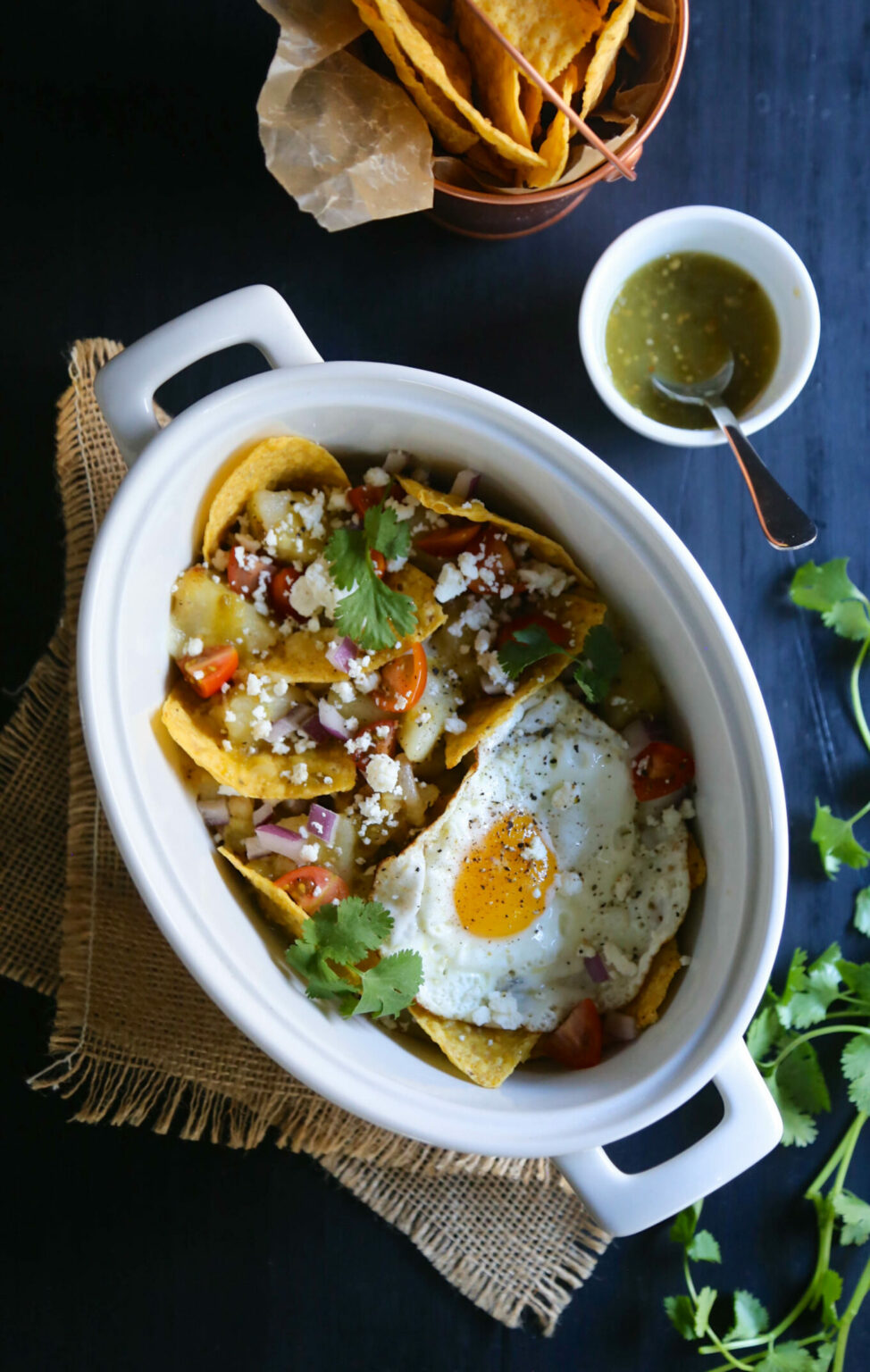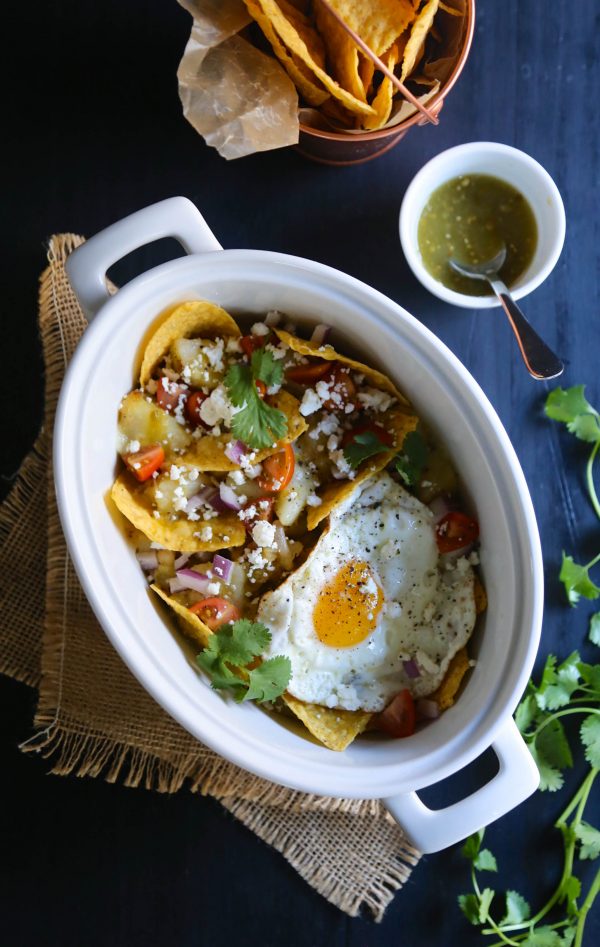 It's my birthday month!
Get excited.
I have discovered after turning thirty that one needs not just a single day to celebrate their birthday, oh, no. I believe one should have entire month to get into all the shenanigans one desires and of course, eat as much birthday cake as humanly possible. Because you only live once, right?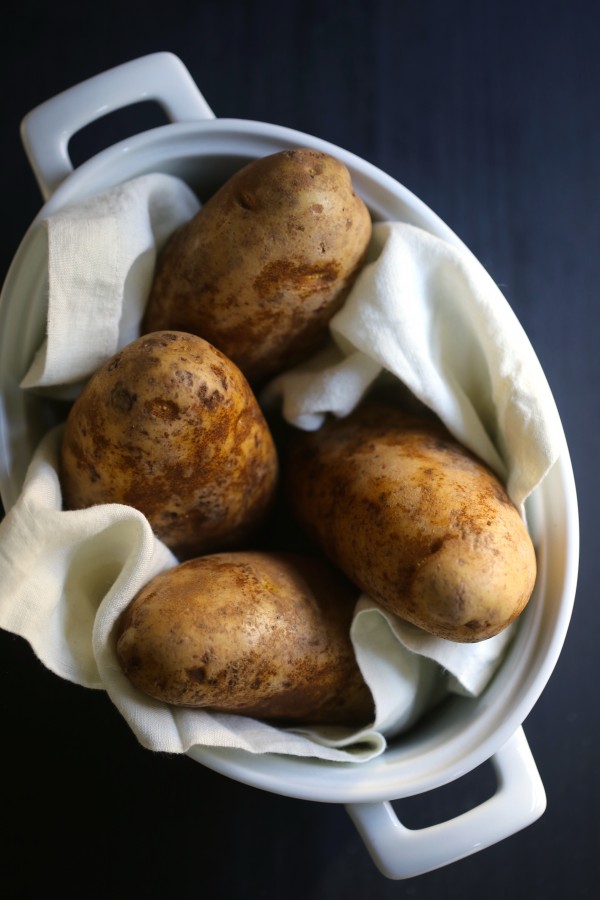 Even though I turn thirty-three this year (major crazy-town!!), I honestly don't feel any older mentally or physically. Some folks would say, but you are now closer to your mid-thirties, which means you are closer to forty!! And I say, meh. I will get to forty when I get to forty. For now, I am going to enjoy the process of turning 33 because it doesn't feel complicated.
And speaking of uncomplicated, can we please talk for two nano seconds about these Easy Dutch Oven Idaho Potato Chilqauiles Verdes? Truth: I didn't know what chilqauiles were two years ago. Now they've burped up everywhere in Denver and I can't get enough. I've made a few recipes on the blog with the standard red sauce, but thought it would be fun to jazz it up with a green sauce instead.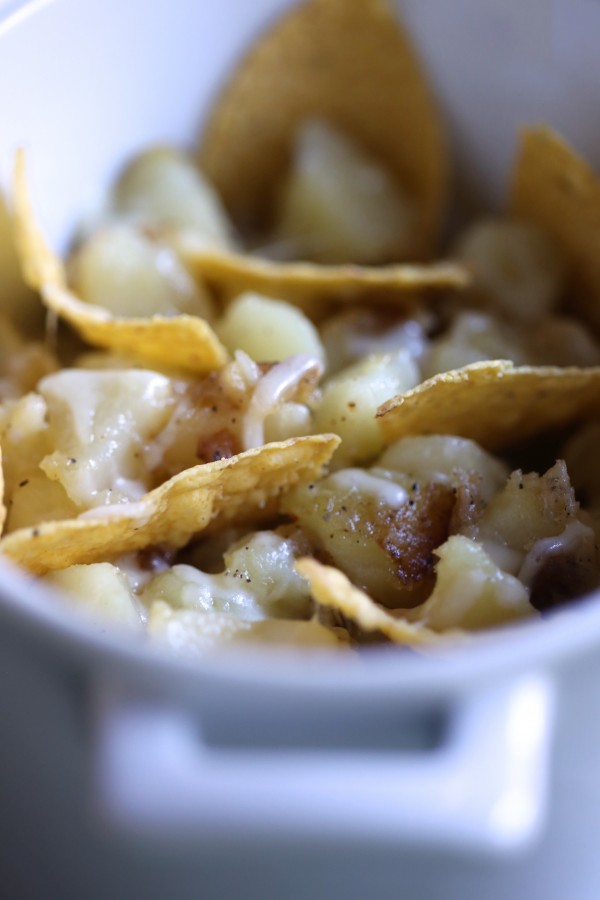 But that's not it, friends. With it being my birthday month, I went a step further. I added some delicious, cheesy Idaho® Russet potatoes to this one-pot dish. I even cut the little fellows into triangles to blend in with the corn tortillas. Is it weird that I get excited over triangle potatoes? Don't answer that.
Anyway, if you want to spice up a certain someone's birthday (ehem, ehem) or you are looking for that easy one-pot dish you can make on the weekends, you have to try this version of chilqauiles. Because you only live once, right? Right.
***This post was sponsored by the Idaho Potato Commission. As always, all opinions expressed are 100% my own.***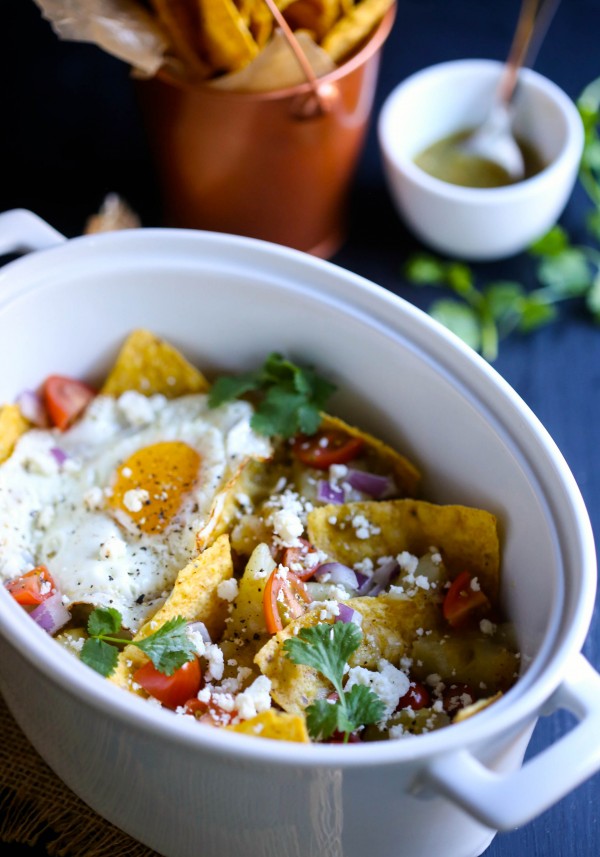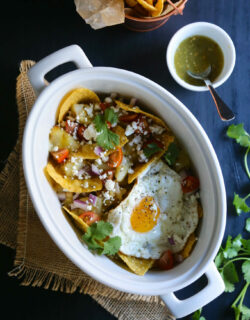 Easy Dutch Oven Idaho Potato Chilqauiles Verdes
Ingredients:
1/4 cup olive oil
3 large Idaho® Russet potatoes, peeled, sliced into one-inch triangles
1/2 teaspoon kosher salt
1/2 teaspoon ground pepper
1 cup corn tortilla chips
1 cup prepared Salsa Verde
1/2 cup mozzarella, shredded
Cotija cheese, optional
Fried egg, optional
Jalapenos, optional
Cilantro, optional
Directions:
1. Place potatoes into a strainer and rinse under cold water. Pat the potatoes as dry as you can. Next, preheat a medium-sized Dutch oven to medium-high heat and add the olive oil.
2. Put the potatoes into the Dutch oven and toss in the olive oil along with salt and pepper. Cover the potatoes and cook for about 10 minutes. Remove lid, stir, and continue to cook potatoes until crispy.
3. Once the potatoes are crispy, remove the Dutch oven from the heat and add the tortilla chips, salsa, and mozzarella. Toss to combine. Garnish with fried egg, jalapenos, cilantro, and Cotija cheese if desired.
All images and text ©