Easy Honey Garlic Chicken Stir Fry
Easy Honey Garlic Chicken Stir Fry is a quick and delicious meal to make during the week!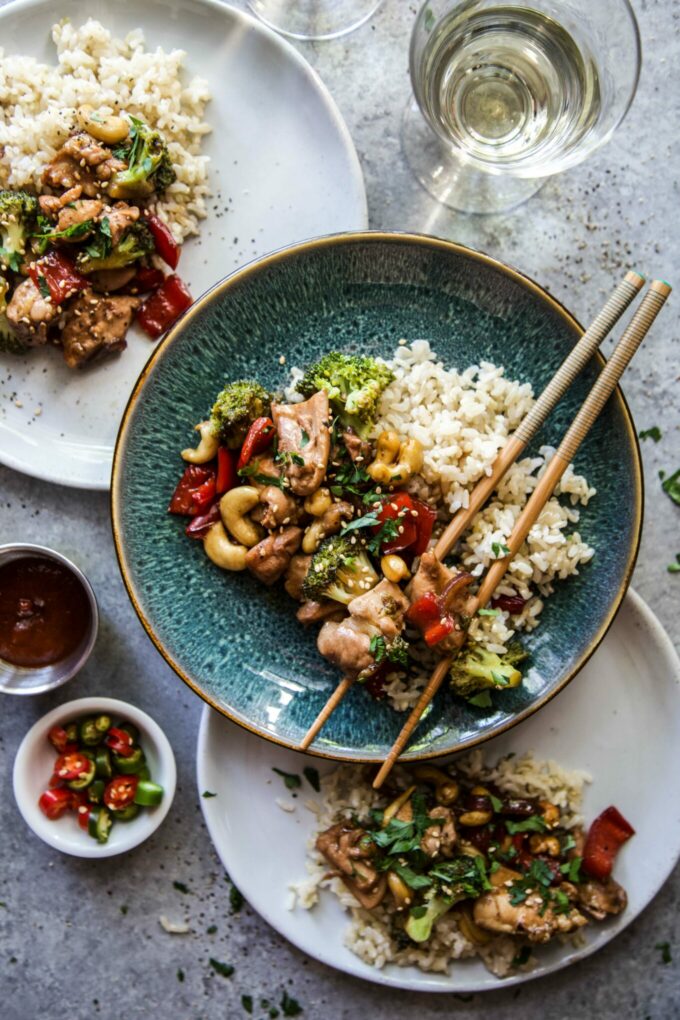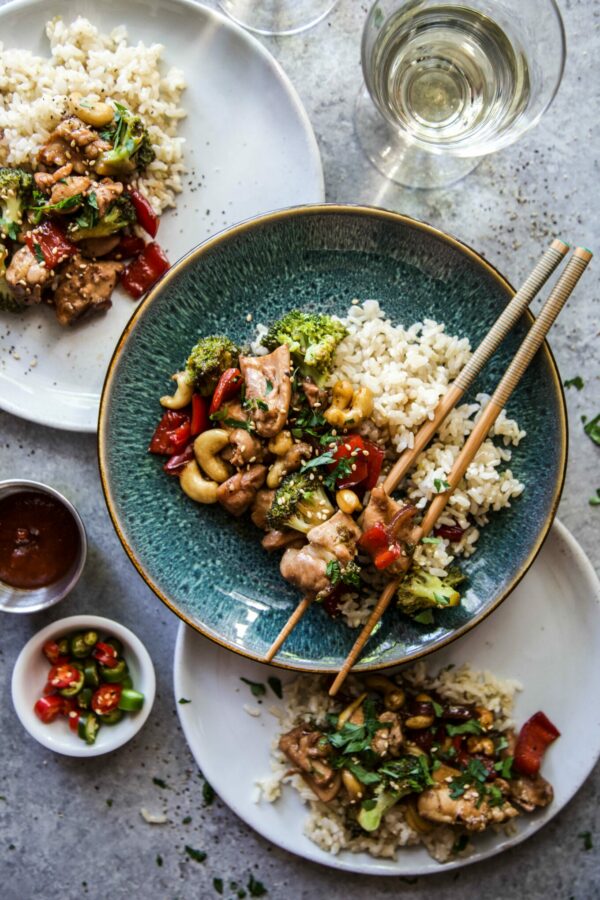 As a mom, I'm always on the hunt for easy meals. You know the ones where you can toss any ingredient from the fridge into a skillet and call it a win. Well, this Easy Honey Garlic Chicken Stir Fry will be your dinner hero.
What's in the Honey Garlic Chicken Stir Fry?
I'm glad you asked. A simple combination of cubed chicken thighs, broccoli florets, red pepper slices, red onion, garlic, and cashews. Everything is cooked right in a hot skillet and is bursting with flavor!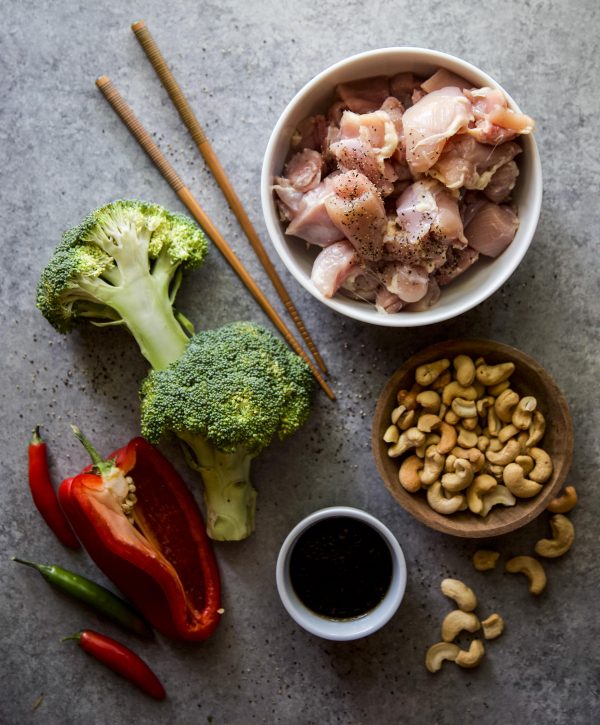 What's in the Sauce?
This is the easiest part! Promise. All you need to do is combine honey, soy sauce, and toasted sesame oil. That's it! This simple sauce is poured over the chicken thighs, veggies, and cashews while in the skillet and creates this caramelized reduction. OMG. It's just so good!
Do You Recommend Any Substitutions?
Absolutely! The best thing about making a stir fry at home is you can use whatever ingredients you have in the fridge. Instead of chicken you can use beef, pork, or tofu! For the veggies try carrots, radishes, peas, or corn. And if you have a nut allergy you can omit the cashews completely and use green onions for a little crunch instead.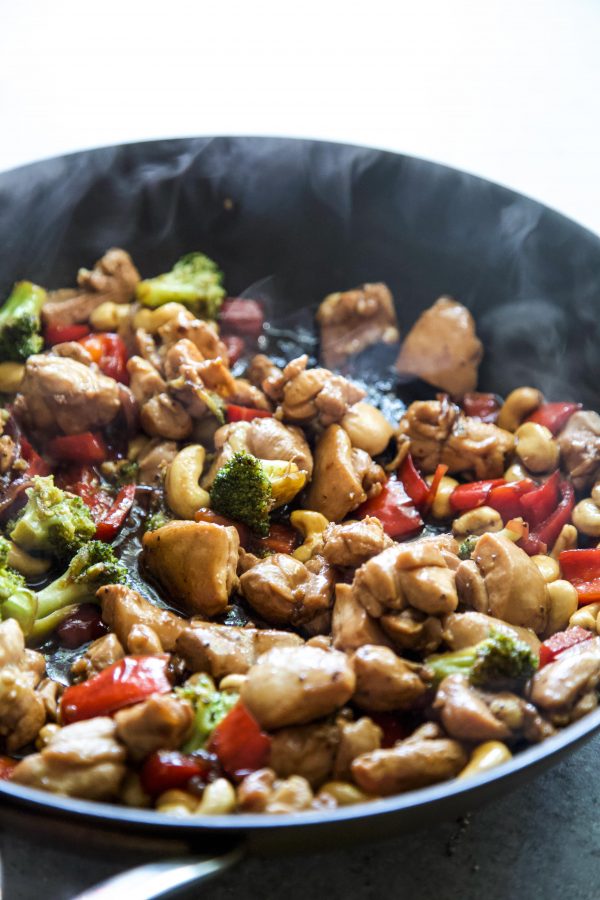 Can I Add Rice?
You bet! I love serving this Easy Honey Garlic Chickens Stir Fry with brown rice from Trader Joe's because y'all know my rice cooking skills still need some work! LOL. But if you want to keep things low carb simply serve as is.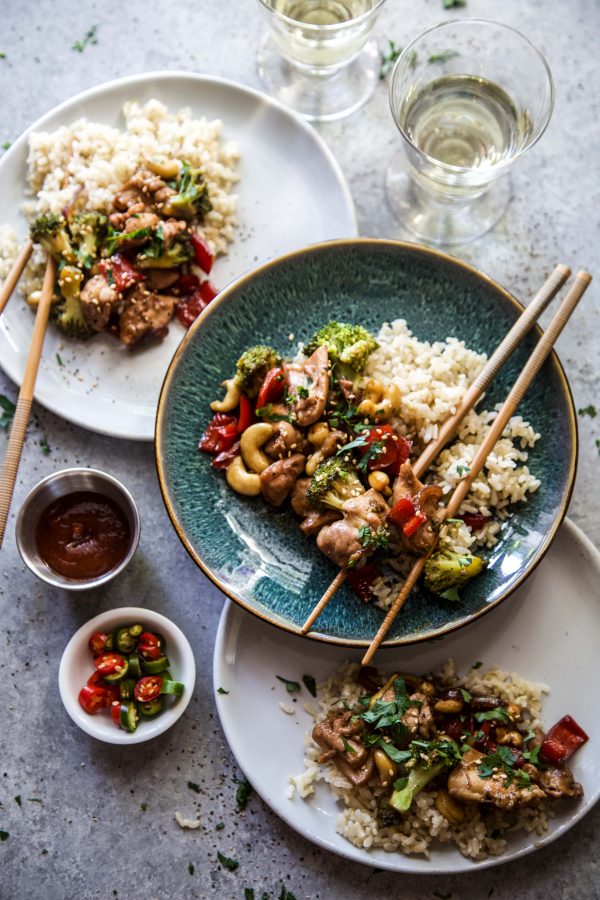 Do I need a Wok to make this Dish?
Nope! I would recommend using a large skillet that is non-stick so the sauce doesn't burn. Other than that, just remember to use high heat so all the ingredients get nice and crispy!
More Easy and Quick Meals to Enjoy: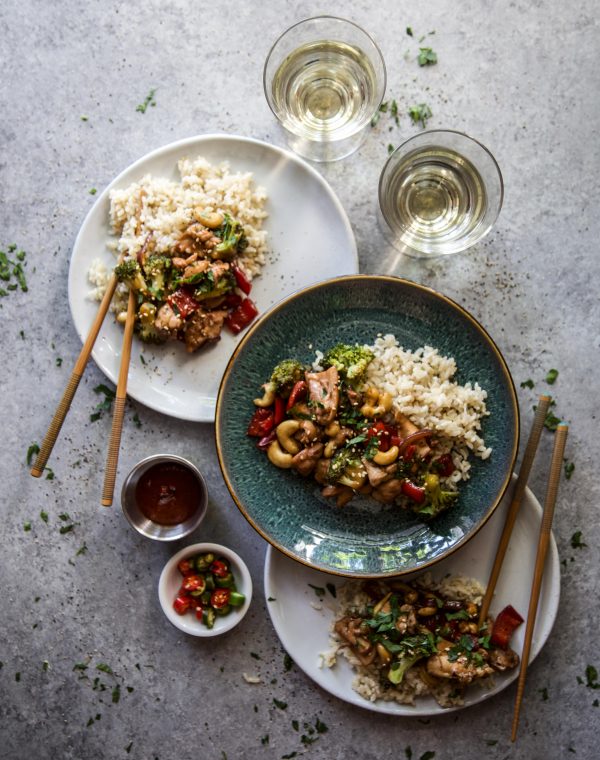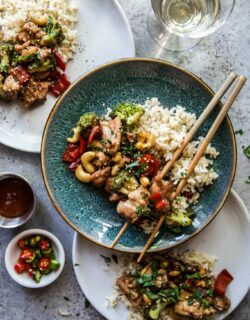 Easy Honey Garlic Chicken Stir Fry
Ingredients:
1 tbsp olive oil
2 garlic cloves, minced
1 head broccoli, cut into florets
1 red bell pepper, chopped
1/2 red onion, chopped
1 lb. boneless skinless chicken thighs, cut into 1-inch cubes
1/3 cup unsalted cashews
fresh ground pepper to taste
1/2 cup low-sodium soy sauce
2 tbsp honey
2 tsp toasted sesame oil
Fresh basil, for garnish
Brown rice, for serving
Directions:
In a large non-stick skillet or wok, heat the olive oil over medium-high heat. Add the garlic, broccoli, red pepper, and red onion. Cook for about five minutes until softened.
Next, add in the chicken thighs and cook until golden brown about eight minutes.
Stir in the cashews and fresh ground pepper.
In a small bowl combine the soy sauce, honey, and sesame oil. Pour the sauce into the skillet and stir to combine with all the ingredients. Continue to cook until everything is slightly crispy.
Garnish with fresh basil and serve with brown rice if desired.
All images and text ©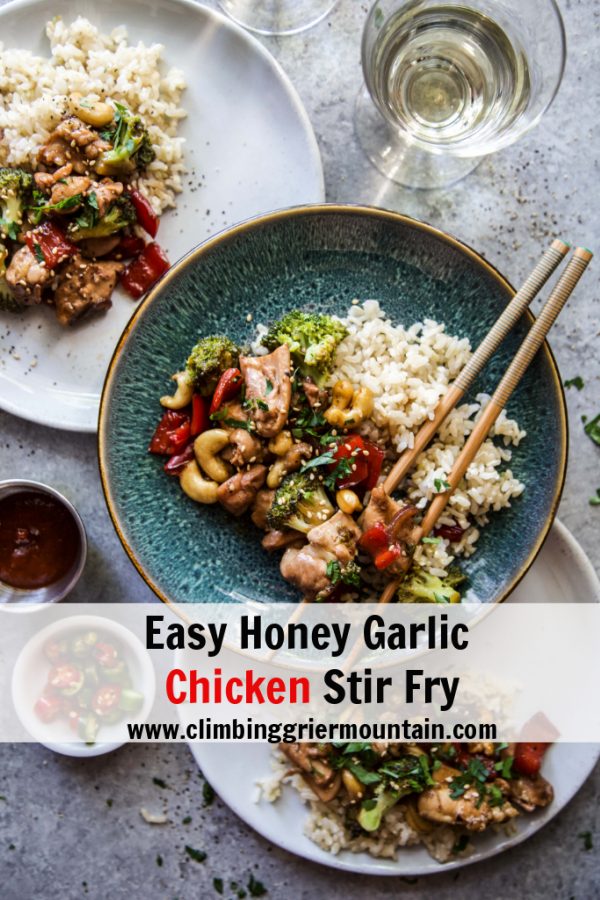 "In summary, this Honey Garlic Chicken Stir Fry is a quick, flavorful delight, perfectly balancing sweet and savory notes. Elevate your mealtime with this easy and delicious recipe—it's a culinary winner!"