Easy Vietnamese Chicken Noodle Bowl
Easy Vietnamese Chicken Noodle Bowl is a tasty and healthy dish ready in 30 minutes! Juicy chicken thighs roasted and tossed with a fresh ginger broth and noodles. It's slurp worthy!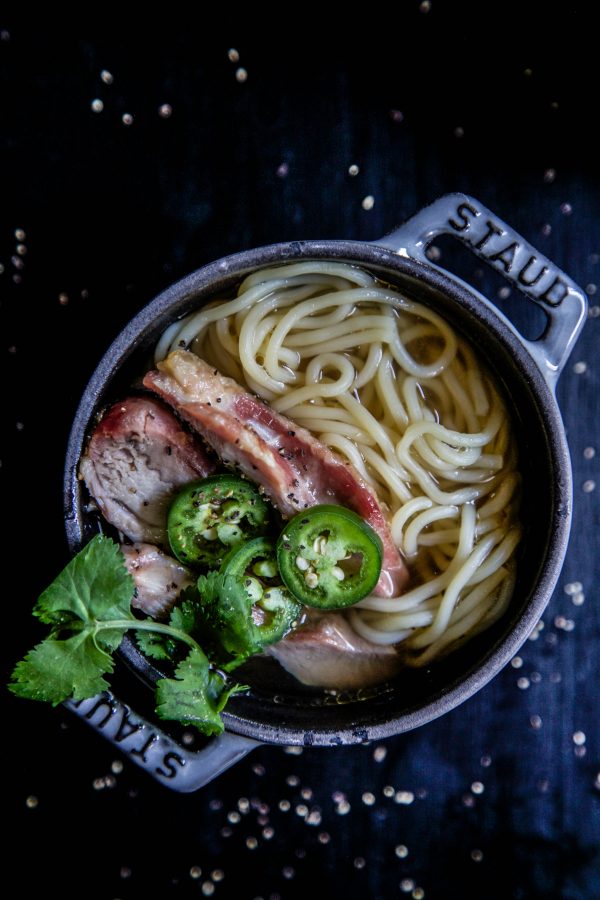 Let the SLURPING begin.
Why isn't slurping a thing in the States?
We find slurping offensive yet we reheat frozen food that comes in a ready to serve tray. Hmmmmmm? Food for the thought.
When Mr. B and I visited Japan a few years ago, everyone warned us about the slurping. "OH GOD! Beware of the slurping. People just slurp, slurp, slurp, all the effing time." I will state for the record that I did notice slurping, but not to the level where I felt I needed to evacuate the restaurant. In fact, the slurping kind of had a nice cadence. "Slurp, slurp, breathe. Slurp, slurp, breathe."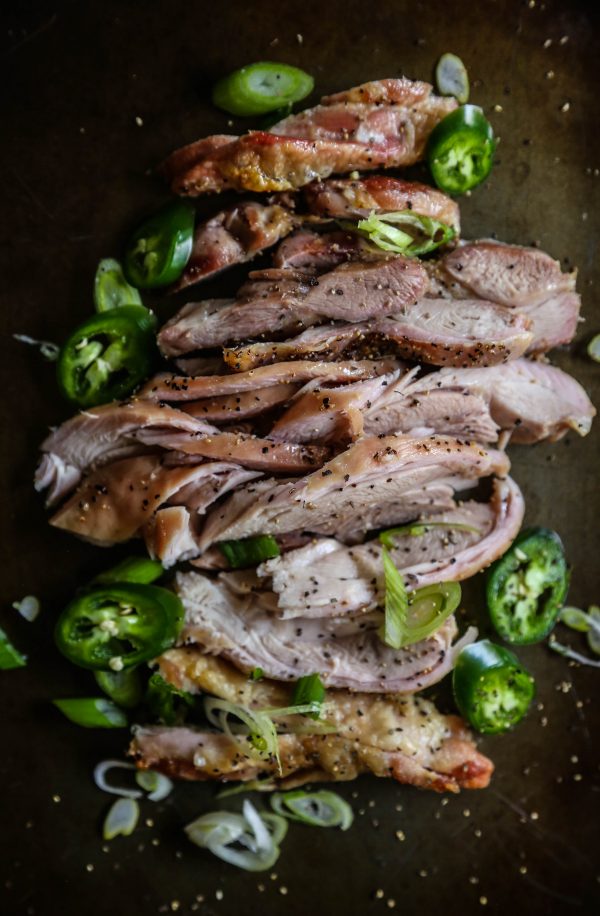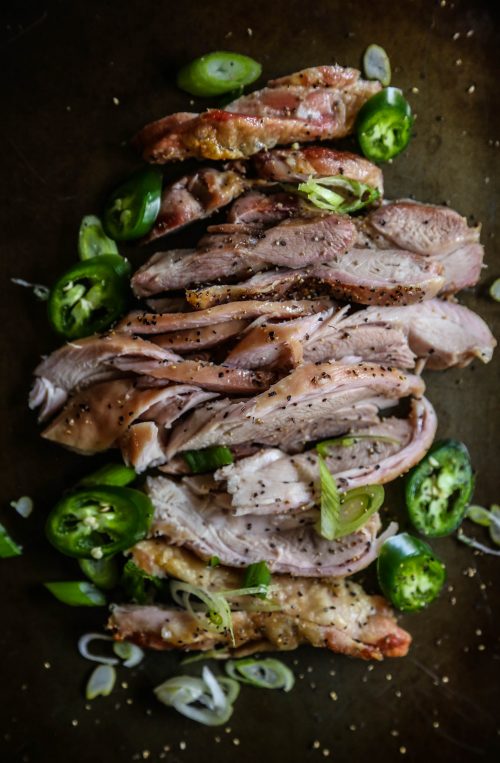 "But Lauren, why are taking about Japanese folks when the title of your post says Vietnamese? You're ability to deduct is outstanding. Random side note, Mr. B and I just started watching Sherlock Homes and we're obsessed. Even though Benedict Cumberbatch is slightly freaking looking yet still handsome, we are committed to watching. Have you seen the show? If yes, do tell!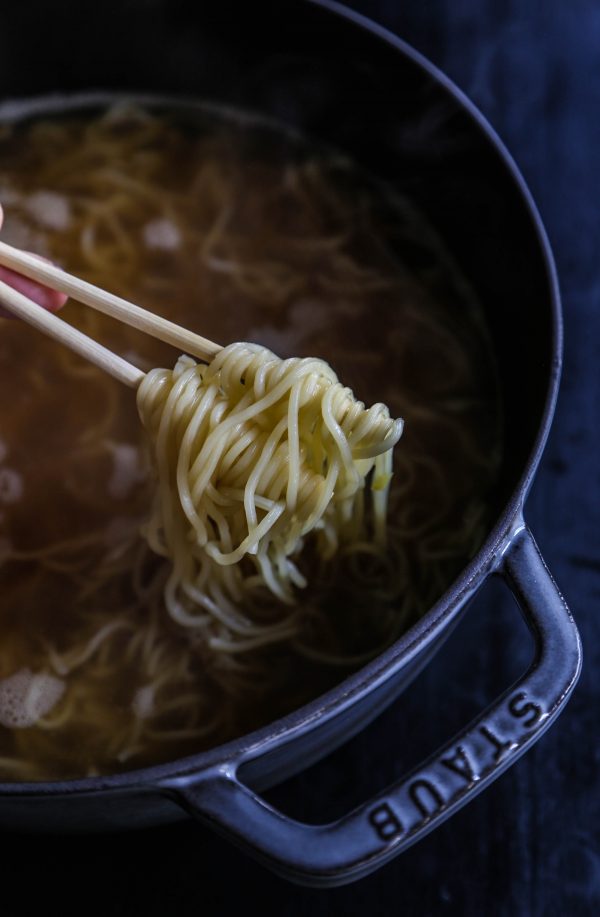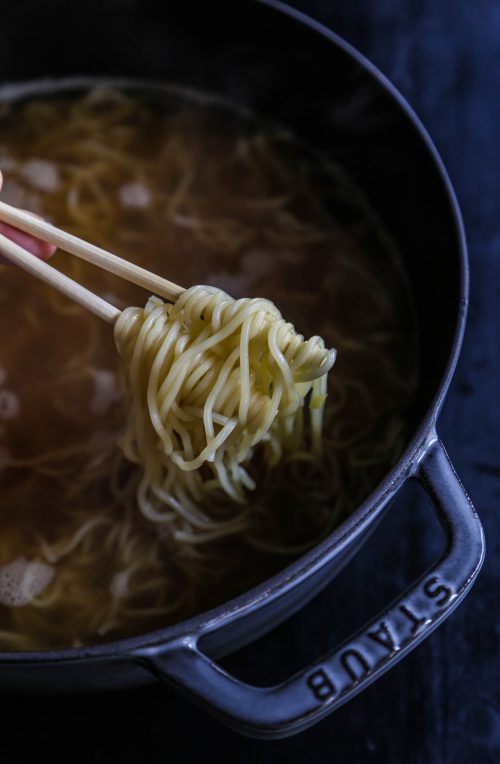 Where was I? Oh, yes, Vietnamese. Okay, for the record I have no idea if the Vietnamese actually slurp their food. I hope to find out one day because I would love to travel to Southern Asia. Anyway, the reason for the slurping content is that I feel you should slurp this shit out of this Easy Vietnamese Chicken Noodle Bowl. And I say that with the upmost sincerity because if we can't have chili cheese nachos and pint of pale ale during this healthy month, homegirl can slurp a bowl of noodle goodness.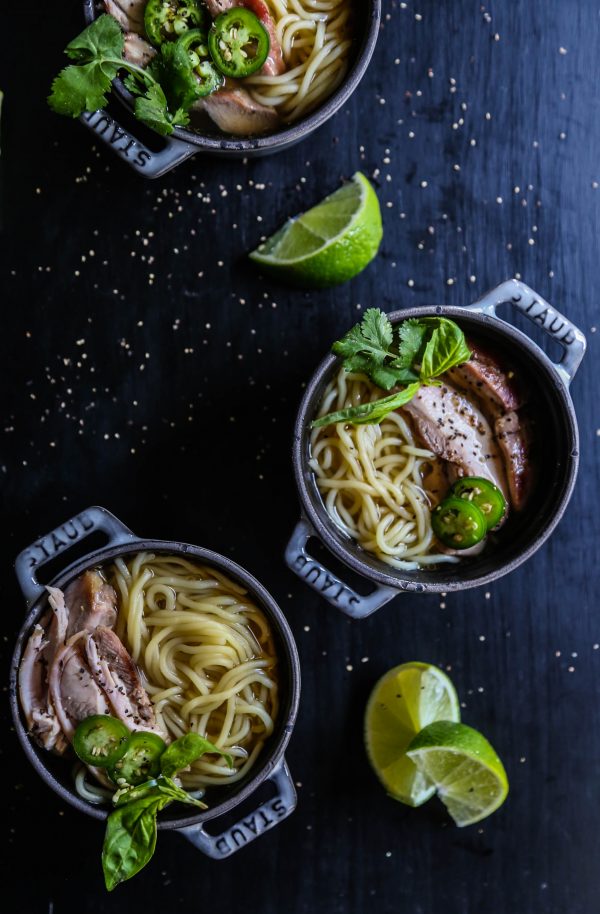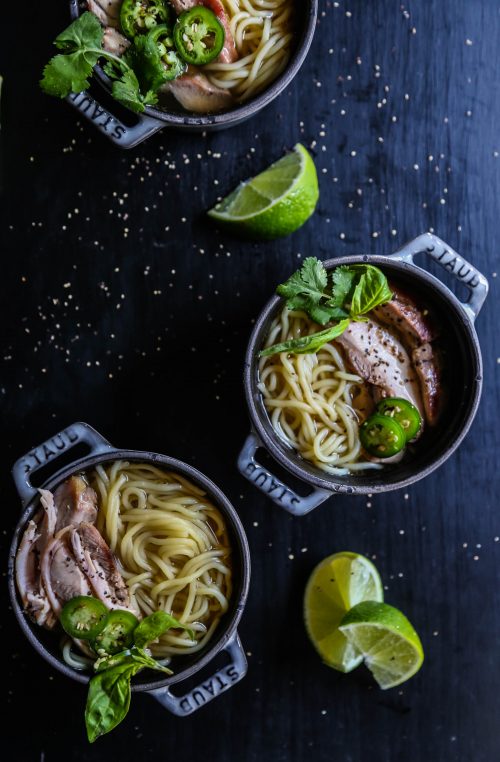 The best part? This bowl comes together in 30 minutes or less. Plus, you can switch out the ingredients. Beef or shrimp would be a lovely substitute. But the toppings is where I would spend my time composing a masterpiece. Extra jalapeño rounds? Yes, please!
Alright, let the slurping begin in……3, 2, 1…….SLUUUUUUUUUURP.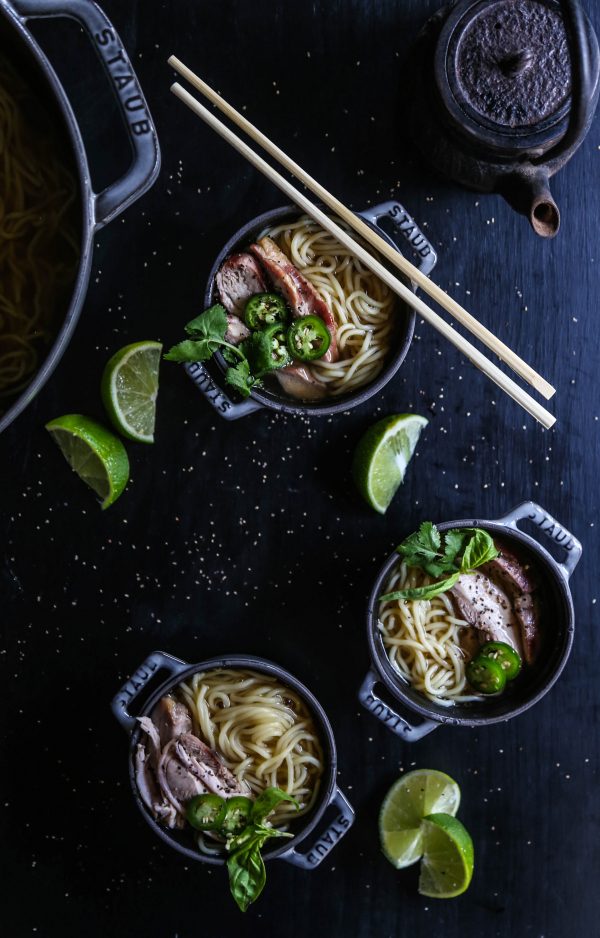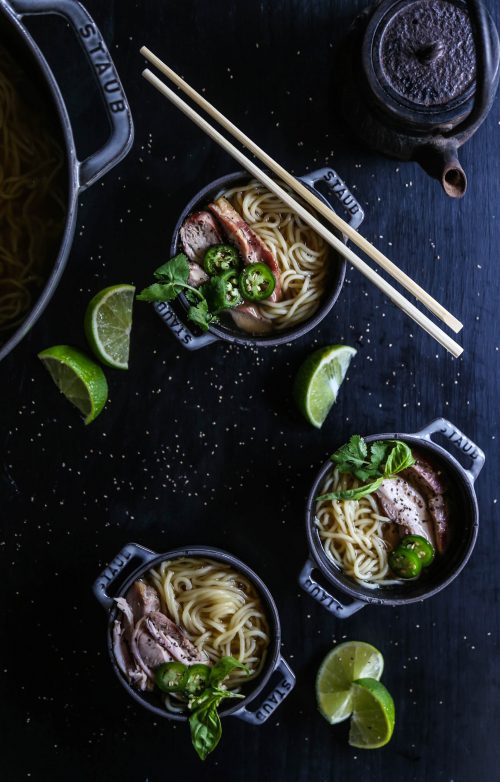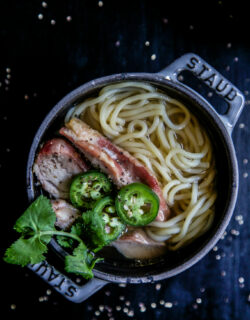 Easy Vietnamese Chicken Noodle Bowl
Ingredients:
1 tbsp olive oil
4 chicken thighs
8 ounces noodles
4 cups chicken stock
2 cups water
1 tbsp agave syrup
1 tbsp fresh ginger
1 tbsp soy sauce
2 tbsp lime juice
1 tsp sesame oil
Fresh basil, for garnish
Fresh cilantro, for garnish
Scallions, for garnish
Jalapeño rounds, for garnish
salt and pepper to taste
Directions:
Preheat an oven to 400 degrees. Spray a baking sheet with non-stick cooking spray. Season the chicken thighs with salt, pepper, and olive oil. Place the chicken on the baking sheet and roast the chicken for about 20 minutes or until fully cooked. Remove chicken the oven and place on cutting board. Slice the chicken thighs into strips.
Next, in a large saucepan add chicken stock, water, agave syrup, ginger, and soy sauce. Bring the mixture to a boil and then add in the noodles. Let the noodles warm through and remove saucepan from heat. Stir in lime juice, salt, and pepper if desired.
To serve the bowls, divide the noodles between four bowls. Fill the bowls with stock and chicken thigh strips. Top with basil, cilantro, jalapeno rounds, scallions, sesame oil, and hot sauce! Slurp away.
All images and text ©