Blood Orange Ricotta Cake
Blood Orange Ricotta Cake is a light, citrus cake bursting with flavor! Sliced blood oranges on top of fluffy ricotta batter will definitely keep those winter blues away.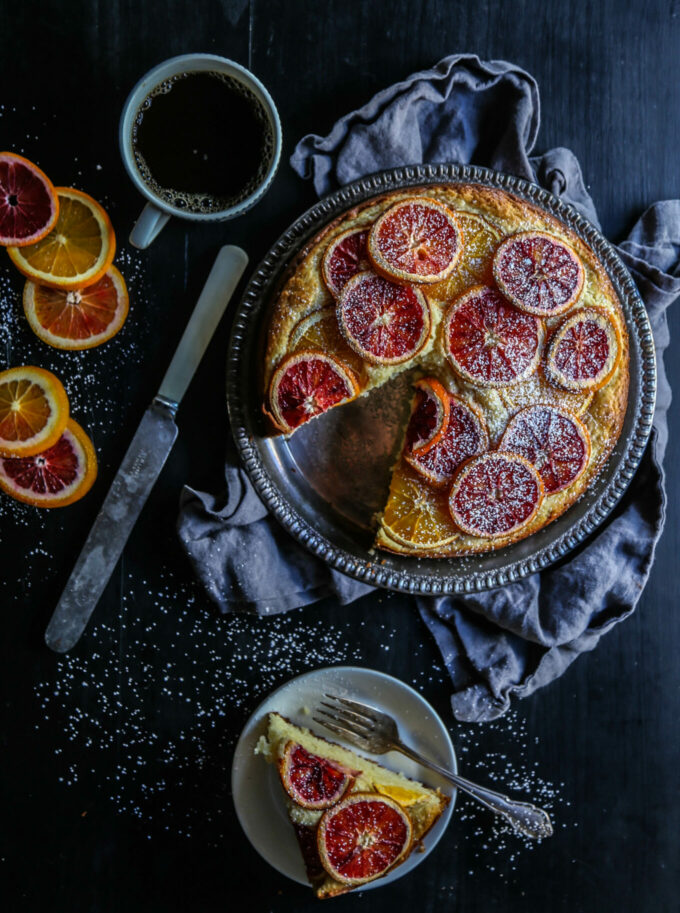 When I heard the news that Ringling Brothers circus was going to close "The Greatest Show on Earth" my five year-old self shed a tear.
I remember as a little girl attending one of their circus acts that came through town. Sitting under the lights in a large tent waiting for the show to begin while eating buttery popcorn from a large tub and imagining what could possibly appear. It was every five year-old girl's dream.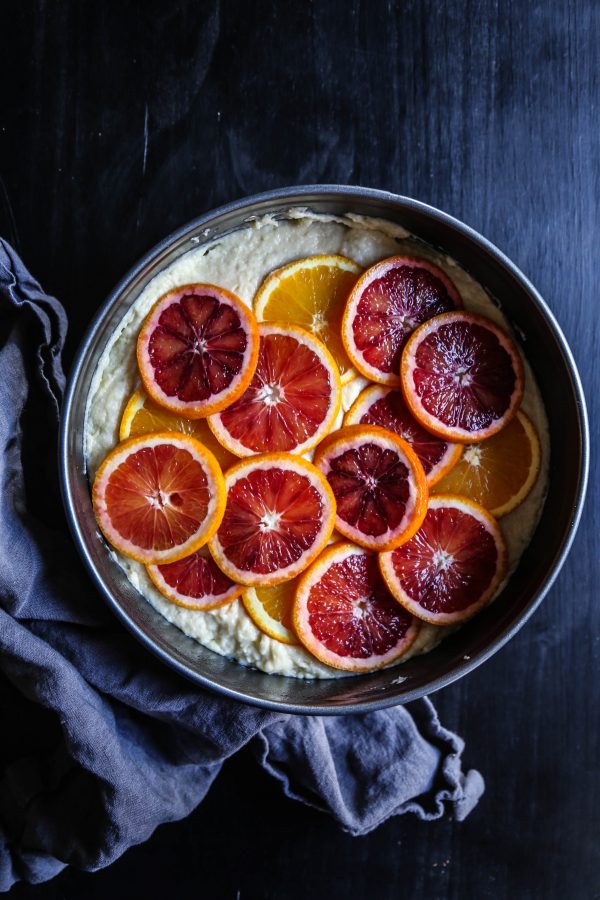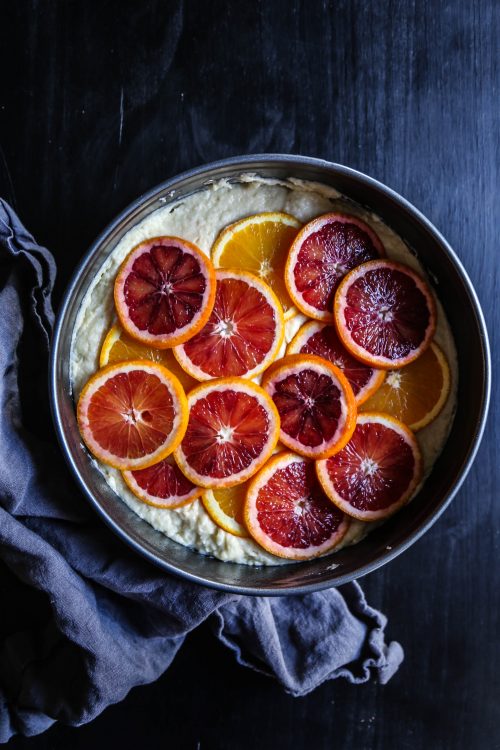 The oooooohhhhhhhh and aahhhhhhhhing of the trapeze artists to the clowns to the elephants it was something where your imagination could run wild. A part of me feels sadden by the thought that a younger generation will never get to experience "The Greatest Show on Earth." Because that's exactly what is was. So, after 146 years of outstanding entertainment the show must come to an end.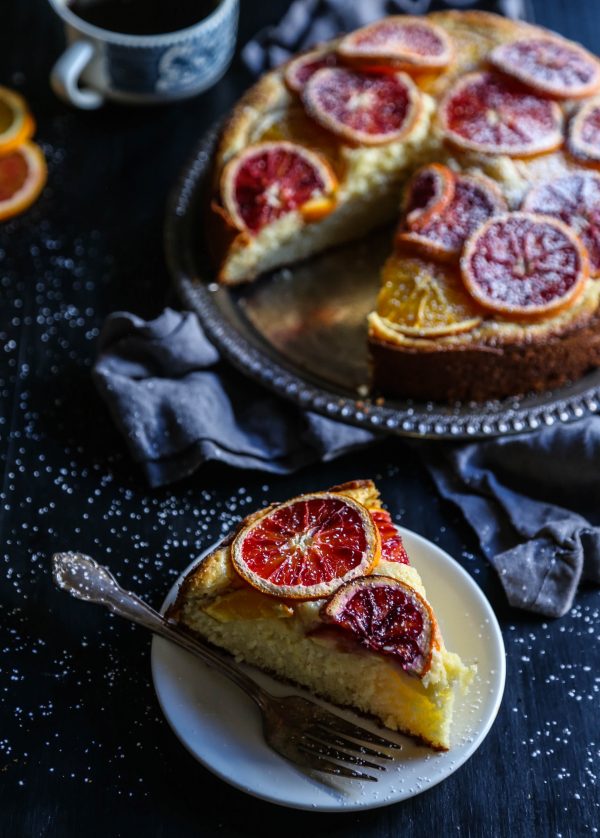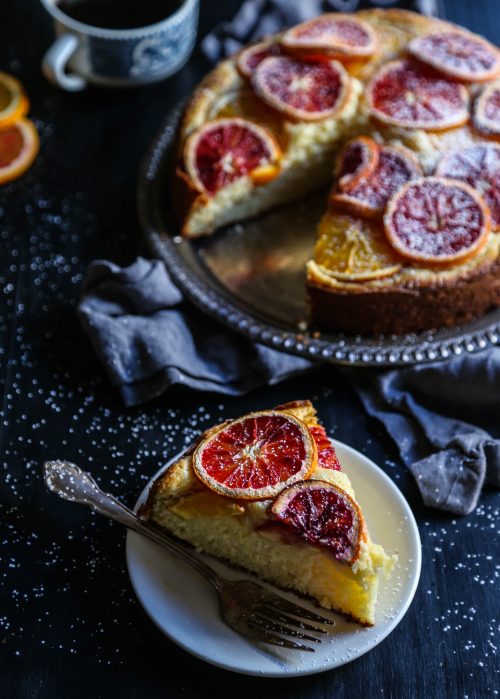 Well, I say we celebrate a piece of Americana history with a light and citrusy cake that will keep those winter blues away. This Blood Orange Ricotta Cake is dangerously easy to make. Like pour all the ingredients into a giant bowl, top with blood orange slices, and bake! I've made a few versions of this cake (Grilled Pineapple & Fresh Berries) and thought it needed a winter version.
Aren't blood oranges bitchin'? These super power oranges are my new best friend when it's to combating snow. Because you know how yours truly feels about grapefruit…ehem. Anyway, this cake is beautiful, delicious, and worthy of a slice or two as we bid adieu to the Greatest Show on Earth.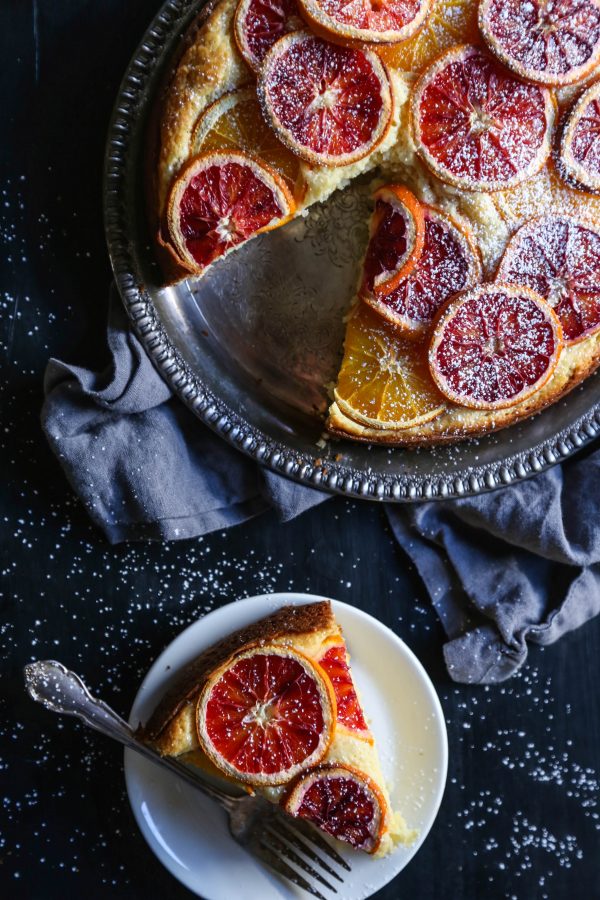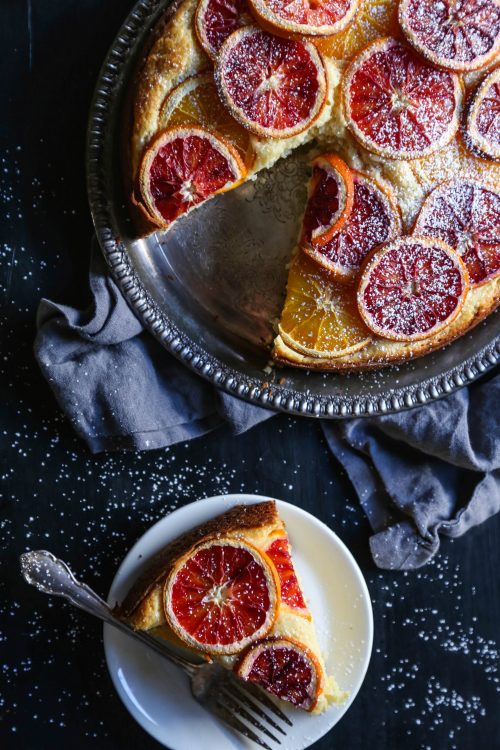 Blood Orange Ricotta Cake
Ingredients:
1 1/2 cups all-purpose flour
1 cup granulated sugar
2 teaspoons baking powder
3/4 teaspoon kosher salt
3 large eggs
1 1/2 cups whole milk ricotta
1/2 teaspoon vanilla extract
1 stick unsalted butter, melted and cooled
3 small blood oranges, sliced into rounds
Confectioners sugar, garnish
Directions:
Preheat an oven to 350 degrees.
Spray a 9-inch cake pan with non-stick cooking spray. In a large bowl, combine the first four ingredients. In another large bowl combine eggs, ricotta, vanilla extract, and butter. Slowly combine the dry ingredients with the wet ingredients. Once combined, pour batter into cake pan. Place blood orange slices on top and bake for about 45 to 50 minutes or until golden brown. Remove from oven to cool before slicing and dusting with confectioners sugar.
All images and text ©