Pimento Grilled Cheese with Andouille
Pimento Grilled Cheese with Andouille is an easy and cheesy sandwich to make that's ready in 20 minutes or less! Sautéed andouille piled high with pimento cheese and pickles will show any Monday who's boss!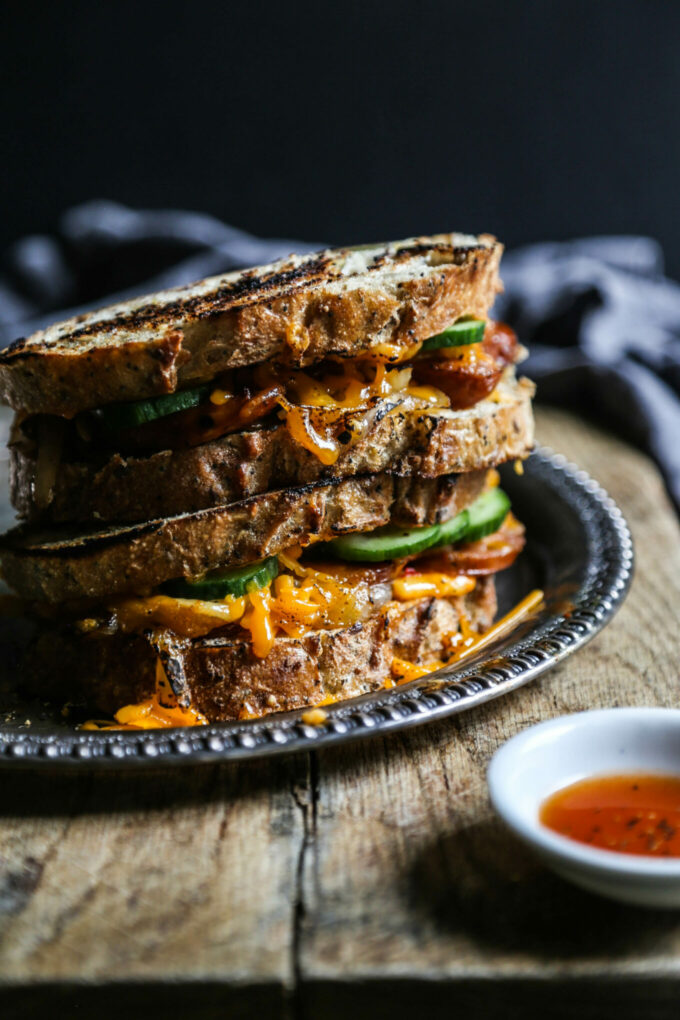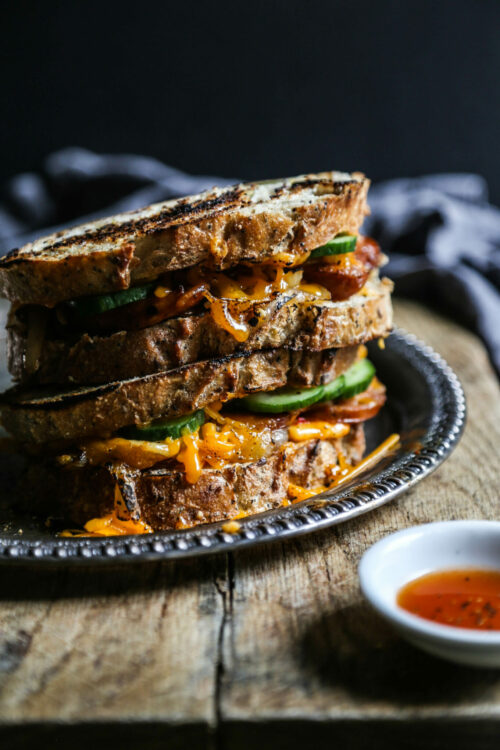 Want to show Monday who's boss?
That is more of a rhetorical question. Put away your biceps.
In the middle of January, I find it necessary to maintain an authoritative presence when it comes to surviving the work week. Monday can be a sassy mother trucker. Sometimes she can be the best by providing crazy amounts of motivation. Or she can be your worst enemy by allowing there to be heavy traffic to the office, letting 384 unread emails appear even though you cleaned it out the night prior, and cancelling your evening kickboxing class.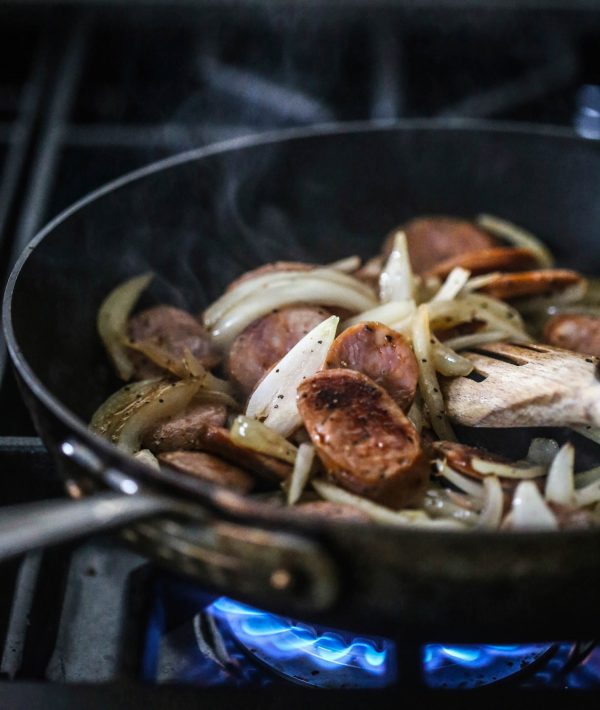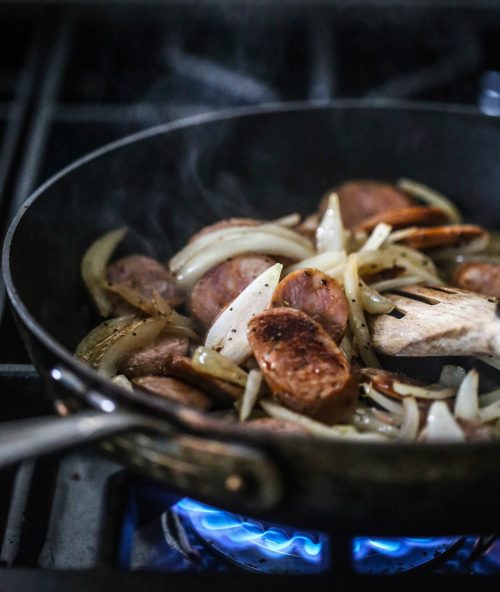 If the latter happened to me every Monday, I would arm myself with a tank, machete, and this Pimento Grilled Cheese with Andouille. Pimento cheese and Andouille sausage are like your two best friends that are always there for you no matter what. They are agile, flavorful, and willing to do anything for the greater good. Including surviving Monday.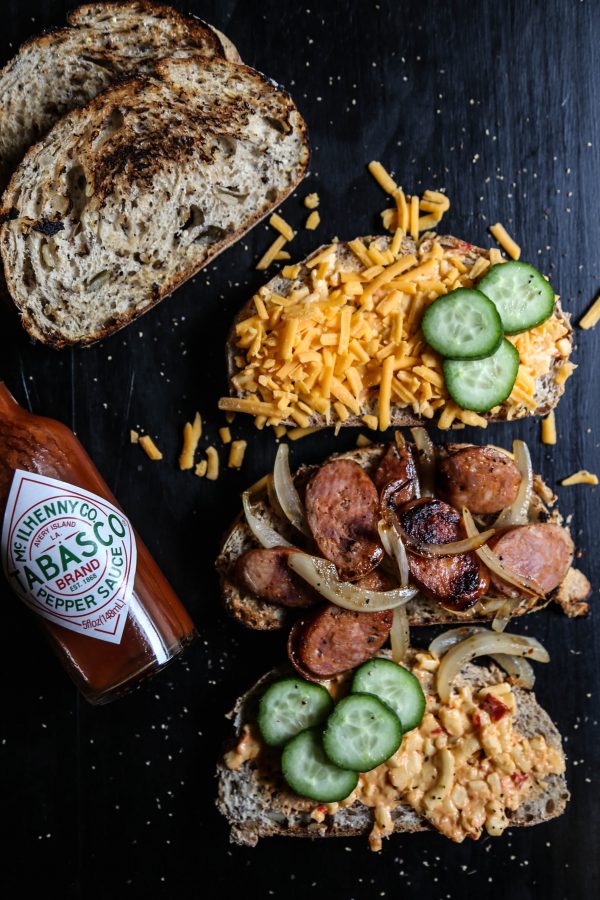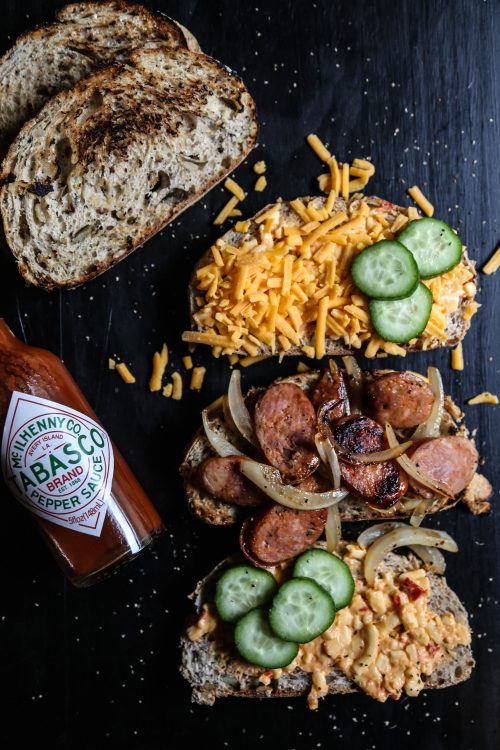 Bonus part of this grilled cheese is the simplicity. Because you don't want have to fist fight with a sandwich while a pack of large office cougars are headed your way. Saute the Andouille with some onion, spread the pimento cheese on a two slices of bread (more cheese if the cougar pack just multiplied), and then grill the sandwich.
If this Pimento Grilled Cheese with Andouille doesn't slay Monday, I don't know what will. It might be time to bring out those guns of yours.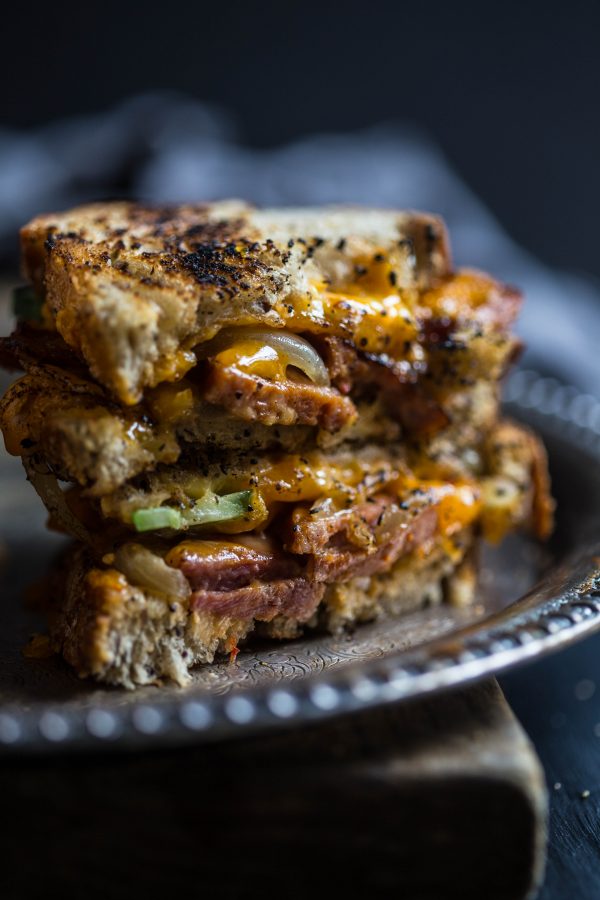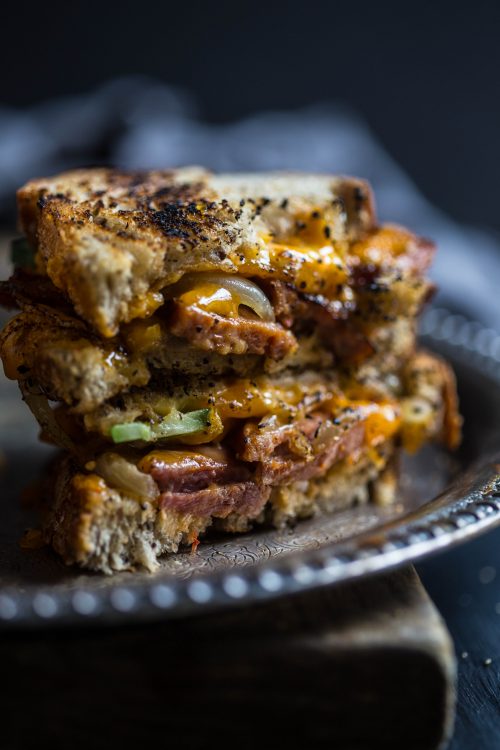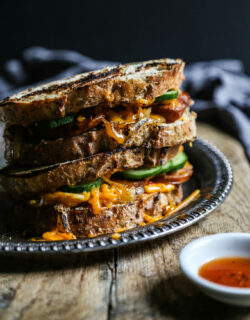 Pimento Grilled Cheese with Andouille
Ingredients:
1 tbsp olive oil
4 precooked Cajun andouille links (I used Aidells!), sliced diagonal
1 cup yellow onion, chopped
1/2 cup piemento cheese
1/2 cup cheddar cheese, shredded
4 tbsp unsalted butter, melted
8 slices multi-grain bread
Pickles, for garnish
salt and pepper to taste
Directions:
In a medium skillet preheated to medium-high heat, add the olive oil, andouille, and yellow onion. Sauté until the onion has softened; about four minutes. Next, take two slices of bread and brush the tops with melted butter. Flip them over and spread some of the pimento cheese on both slices. On just one slice top the pimento cheese with cheddar cheese, pickles, and andouille mixture. Place the other slice of bread on top and place sandwich in a panini press and grill until cheese has melted. Repeat process until all sandwiches have been assembled! Enjoy!
All images and text ©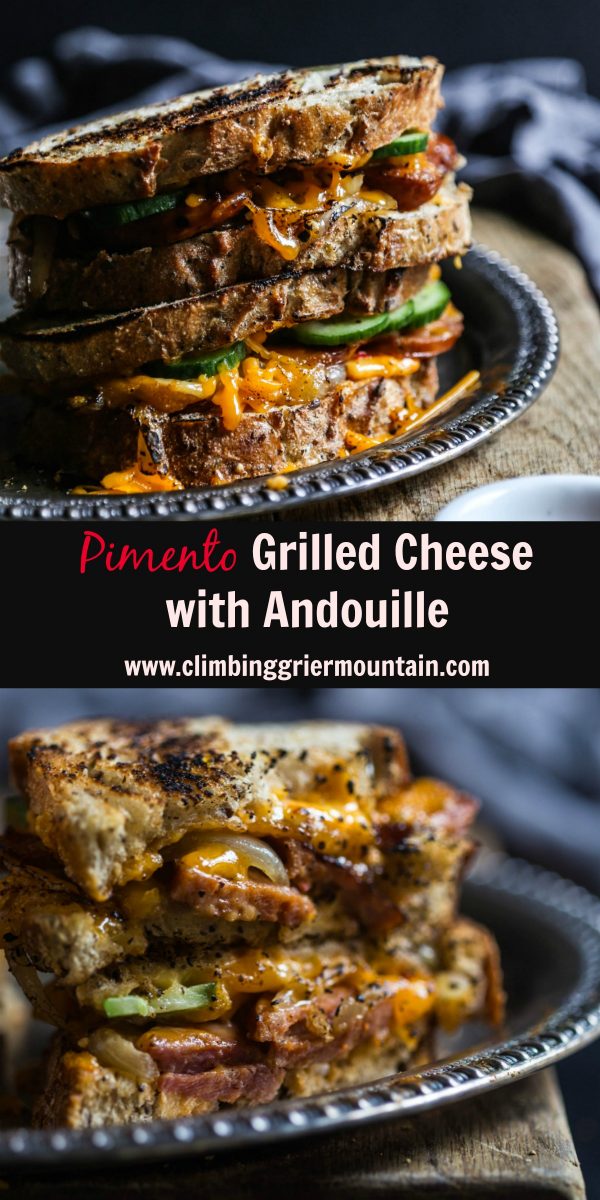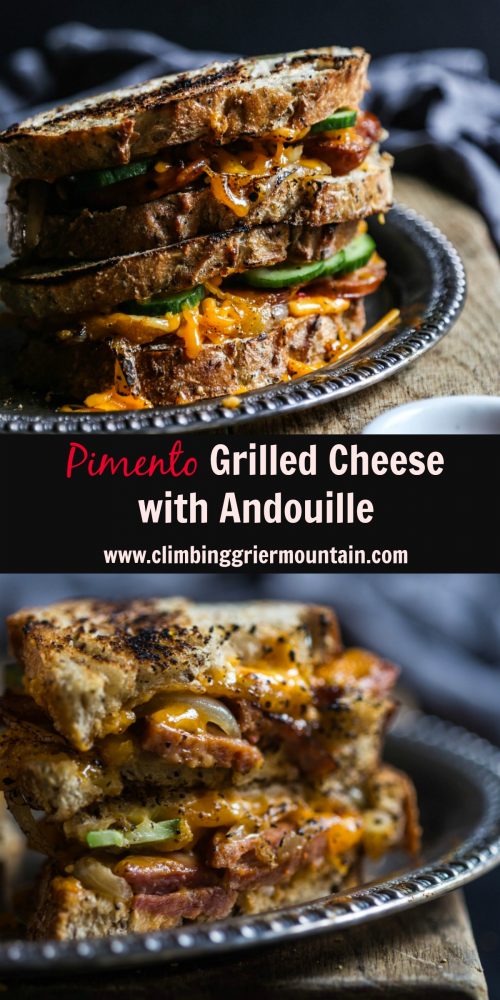 In conclusion, Pimento Grilled Cheese with Andouille is a flavor-packed, Southern-inspired delight that adds a spicy twist to the classic grilled cheese experience.