Blood Orange & Blackberry Granola Oat Bowls
Blood Orange & Blackberry Granola Oat Bowls are the perfect way to start the day! Easy overnight oats get topped with honey, granola, blood oranges, blackberries, and toasted coconut. You'll want to dive right in! 
Well, did you survive?
Valentine's Day that is.
Such a sneaky holiday if you don't mind me saying. Not sneaky in the physical sense because you can't escape the dozens of roses, chocolates, cards, and teddy bears that line the grocery store walls. I feel like Valentine's Day has just as much decor as Christmas. Am I wrong? Anyway, Mr. B and I always tell each other not to make the day a big deal. We love each other and don't need a market driven holiday to tell us how to express our love.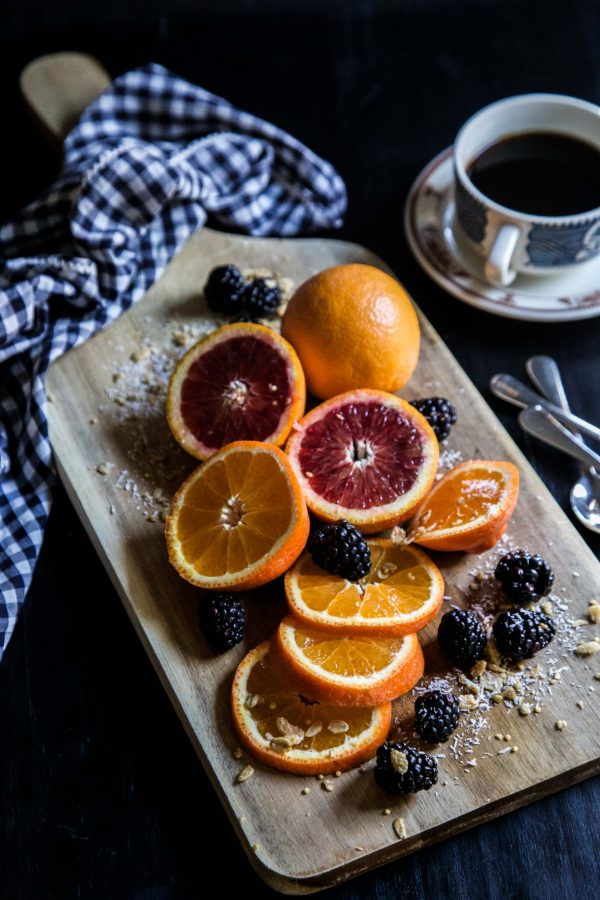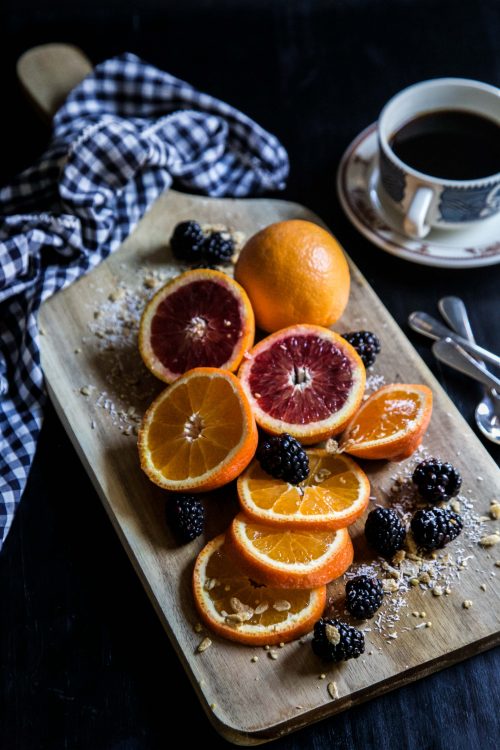 But! Somehow, after we've made our traditional pizzas, sipped wine, and watched a movie that we look at each other and say, "Should we have done more?" DOH! God dang sneaky Valentine's Day!!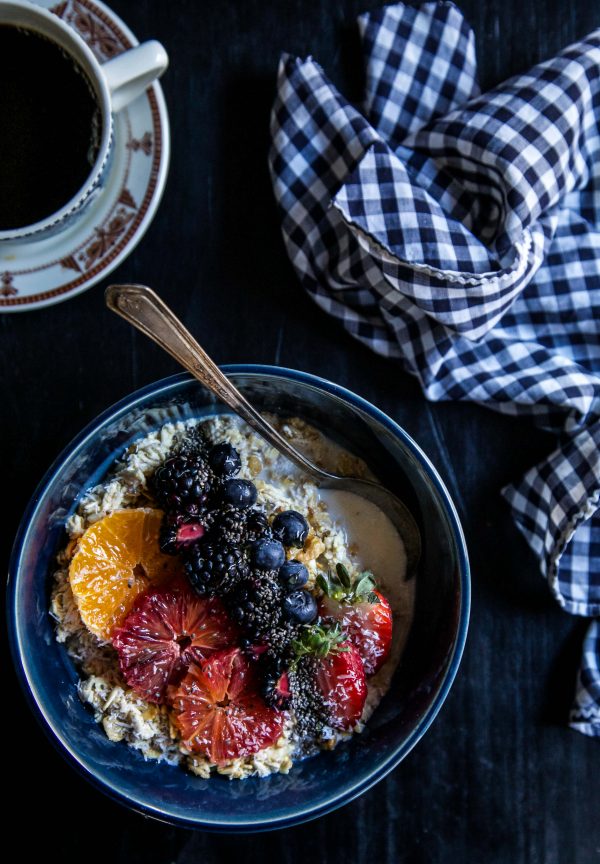 Sighhhhhhhh. I guess I will answer my own question, we did survive! And this morning, I am feeling the effects of Cupid and his pizza/wine arrow. So, to combat my need to reach for another piece of chocolate I thought making myself a Blood Orange & Blackberry Granola Bowl would set me straight.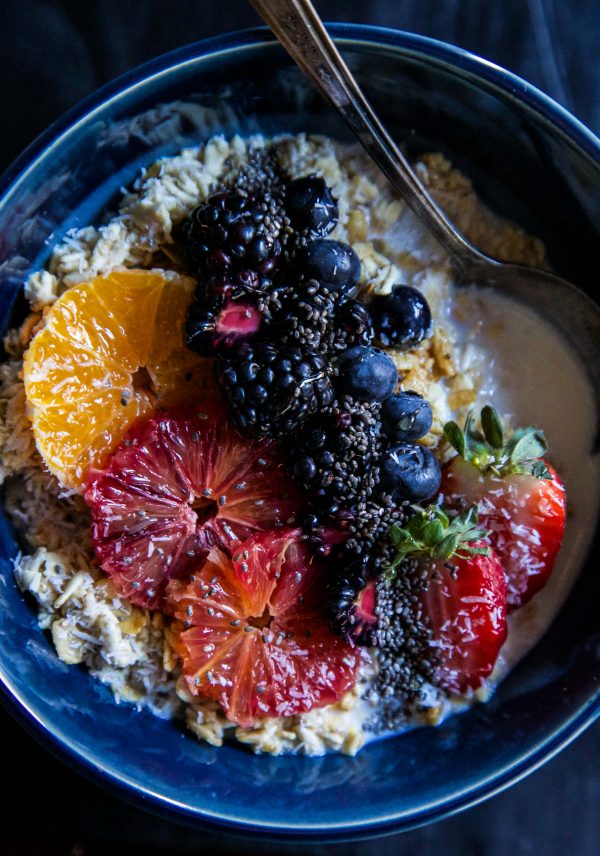 I am a huge fan of overnight oats. Are you on the bandwagon? The stress free of whipping up a bowl or smoothie the next day is a life savor. All you have to do is add milk and oats to a container with an air tight lid, set the container in the fridge overnight, and BOOM! Breakfast is served. But the best part? You can go wild with the toppings. I added blackberries and blood orange segments since they are in season. Along with granola, nut butter, and honey. This bowl will help you survive the aftermath of any holiday.
Blood Orange & Blackberry Granola Oat Bowls
Ingredients:
2 cups milk (almond or coconut will work too!)
1 cup old fashioned oats
1/2 tsp ground cinnamon
1 tbsp chia seeds
1/2 cup honey granola
1 cup blackberries
1 cup blood orange segments
Toasted coconut flakes, for garnish
Honey, for garnish
Directions:
In a container with a tight fitting lid, combine milk, oats, cinnamon, and chia seeds. Let the oats sit at least for 8 hours or overnight. Remove the oats from the container and divided the between two bowls. Top each bowl with /14 cup granola, 1/2 cup blackberries, 1/2 cup blood orange segments, toasted coconut flakes, and honey. Serve immediately!
All images and text ©