Million Dollar Cheeseburger Spaghetti
Million Dollar Cheeseburger Spaghetti is an easy, cheesy one-pot dish ready in 30 minute or less! Fresh spaghetti layered with cottage cheese, sour cream, cream cheese, and marinara sauce. It tastes like a million bucks!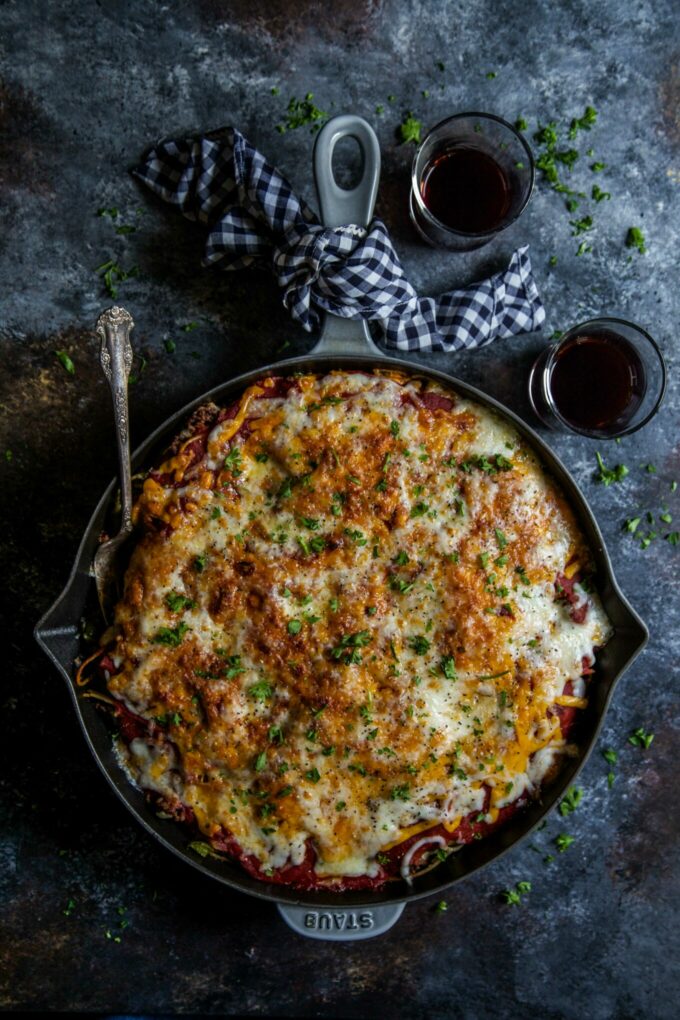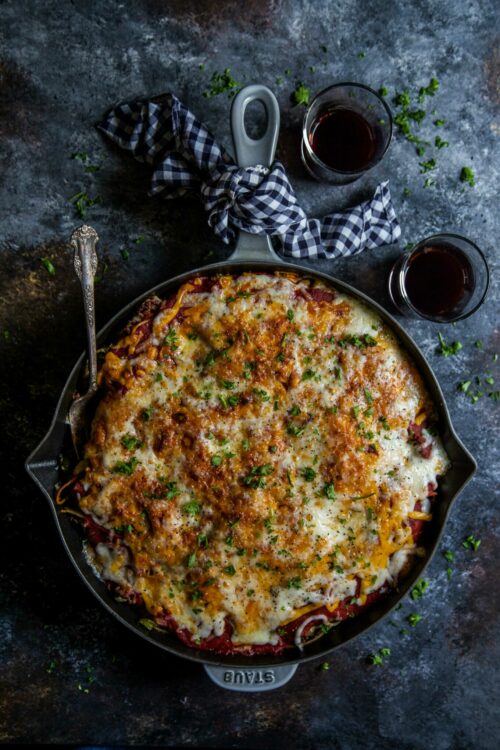 What would I do with a million dollars?
I should keep a list handy.
Because every time someone asks me that question I stumble and can't think of a darn thing. I can think of a million things I wouldn't do quicker than what I would do. Does that even make sense? Like I would never buy a ticket to outer space. Don't judge.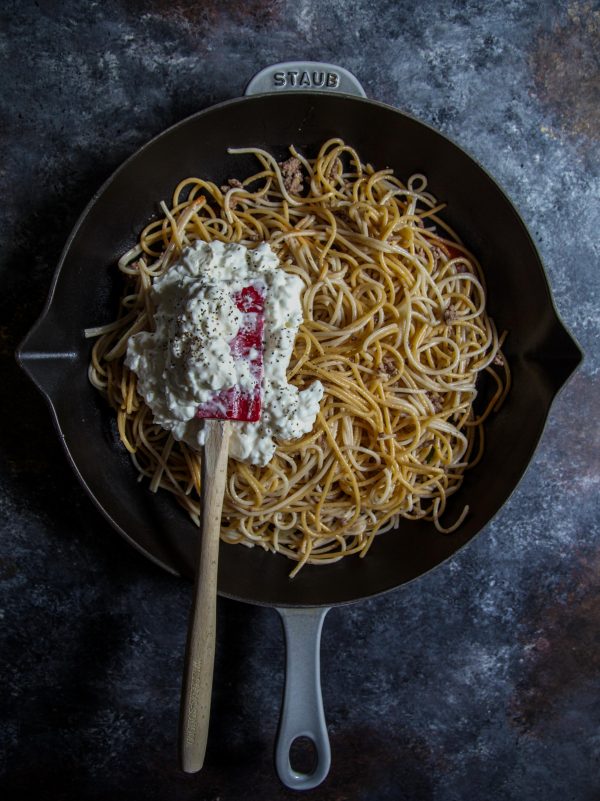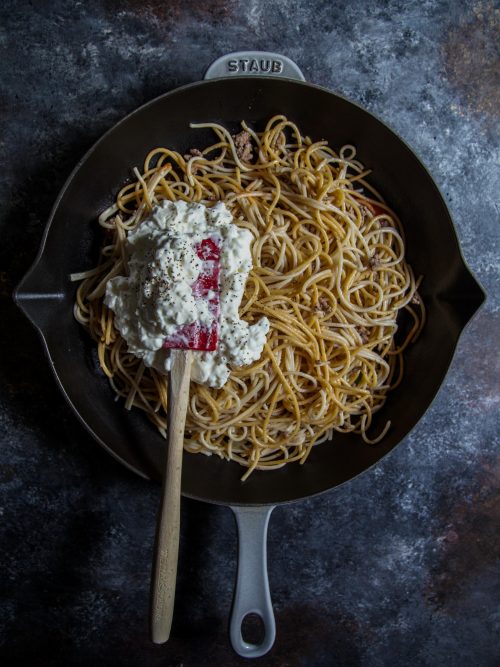 Our Denver gaggle actually sorted through this question on a ski lift while we were in Utah. The consensus of the group for not wanting to go – 1) Boredom. You are limited to a small area to which you can take a stroll. 2) Shit can go wrong quick fast and in a hurry. Have you heard of Apollo 13? 3) The food. This was a deal breaker because you're not busting out an epic charcuterie board from a sealed silver bag. Am I right?
I still think it's hard to answer exactly what you would do with a million dollars. I believe most folks would travel more to exotic places, eat top end food while wearing Prada, or fix up their house. Truth: If I had a million dollars, I would just enjoy the freedom to wake up in the morning and say, "Hmmmm…..what should I do today?" That itself is worth a million dollars.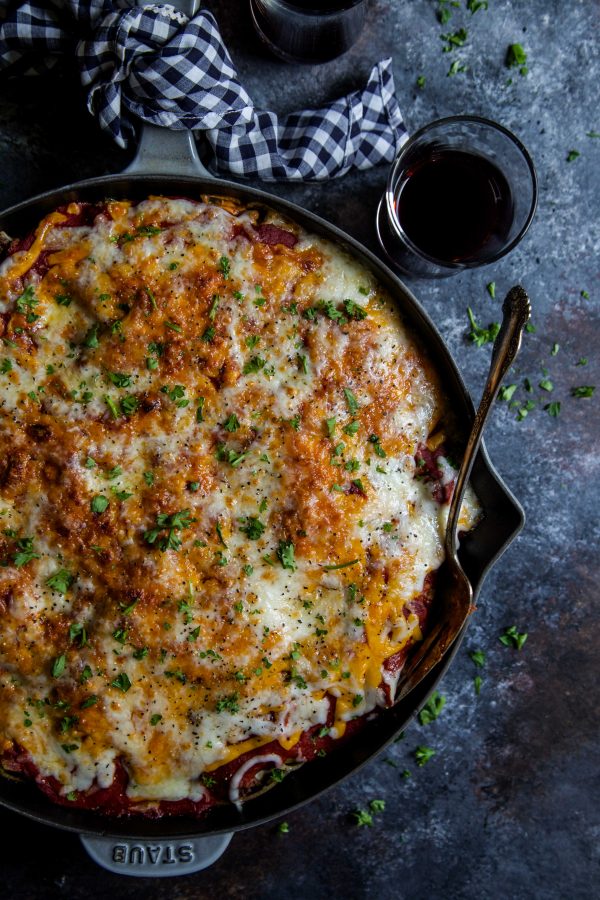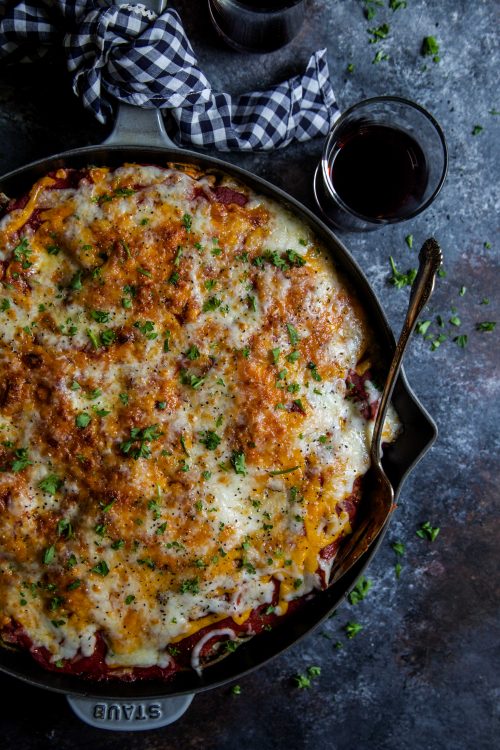 Okay, I digress. Today's recipe is called Million Dollar Cheeseburger Spaghetti, but I assure you it doesn't take a million dollars to make. It actually costs $10.76. This dish is for all the lasagna lovers out there that are too lazy (like yours truly) to assemble when you need lasagna like yesterday. This layered, carbalious dish is packed with all the flavors of lasagna, but dare I say, it tastes like a million dollars! Spaghetti topped with cream cheese, ground hamburger, cottage cheese, pickles (just go with it), and more effing cheese.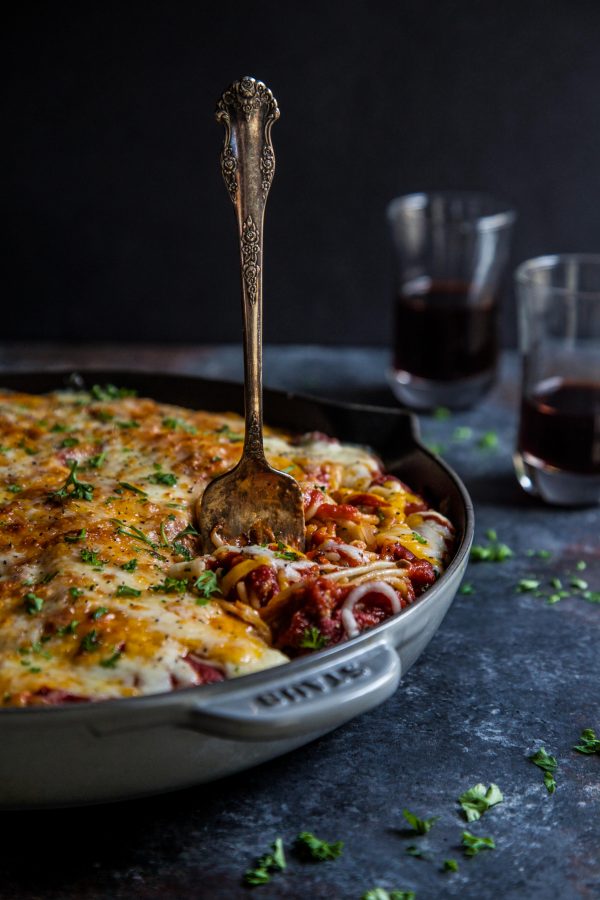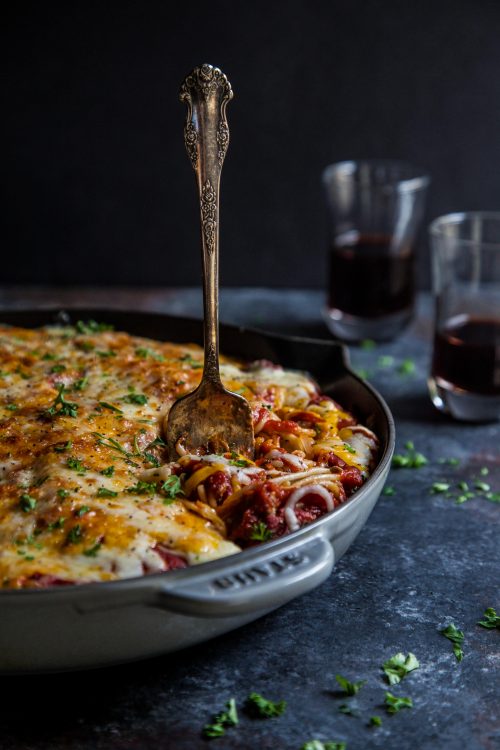 Even if you had a million dollars you would hire your chef to make this Million Dollar Cheeseburger Spaghetti. Just don't take this dish to outer space. Spaghetti throws itself in a festive manner with no gravity.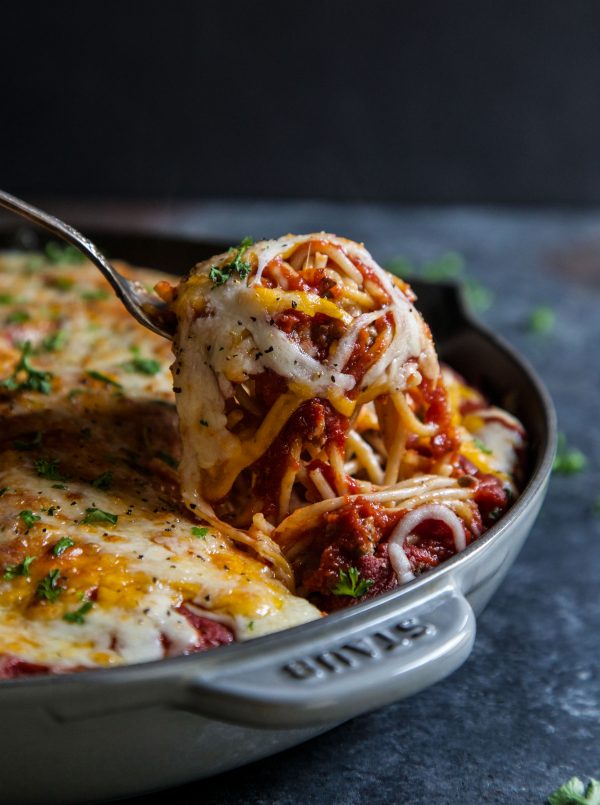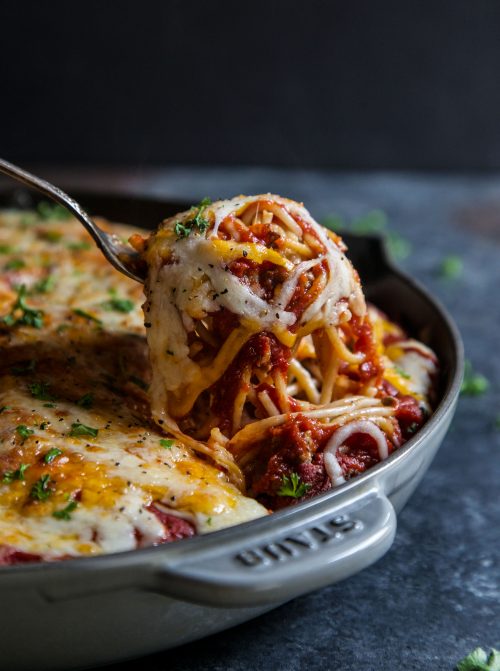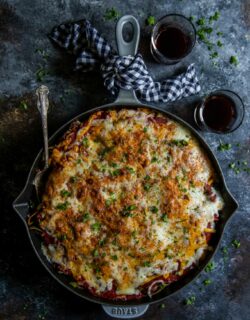 Million Dollar Cheeseburger Spaghetti
Ingredients:
1 lb spaghetti
1 tbsp olive oil
1 cup chopped yellow onion
1 cup chopped green pepper
1 lb ground beef
1/4 cup chopped pickles
8 ounces  cream cheese, room temperature
1/4 cup sour cream
1/2 cup cottage cheese
1 teaspoon garlic powder
3 cups marinara sauce
4 tbsp unsalted butter
1 cup shredded mozzarella cheese
1 cup shredded mild cheddar cheese
Parsley, for garnish
salt and pepper to taste
Directions:
Preheat oven to 350 degrees. Spray a 13 X 9 baking dish with non-stick cooking spray and set aside.
Bring a large pot of water to a boil. Add the spaghetti along with a pinch of salt to the boiling water and cook until al dente. Strain the spaghetti through a colander and set the drained spaghetti in a large mixing bowl.
Meanwhile, preheat a large skillet to medium high heat. Add the olive oil, ground beef, salt, and pepper. Cook the beef until no longer pink about five minutes. Remove the beef with a slotted wooden spoon and add it to the mixing bowl with the cooked spaghetti. In the same skillet as the beef add the onion and green pepper. Saute the veggies until softened about six minutes. Remove the veggies with a slotted wooden spoon to the bowl with the beef and spaghetti. Add in the chopped pickles and toss all the ingredients together.
In a small bowl combine cream cheese, sour cream, garlic powder, and cottage cheese.
In the prepared baking dish, spoon a 1/4 cup of the spaghetti sauce into the bottom of the dish. Next, take half of the spaghetti mixture and place into the bottom of the baking dish. Top the spaghetti with the cream cheese mixture and spread into an even layer. Then top the cream cheese mixture with remaining spaghetti and 4 tbsp unsalted butter. Pour the remaining spaghetti sauce over the top and sprinkle top with cheese. Bake for 15 to 20 minutes or until cheese is golden brown. Remove dish from oven and garnish with fresh parsley.
All images and text ©