Hot Pink Raspberry Cake
Hot Pink Raspberry Cake is the perfect dessert for two! Fluffy white cake topped with a raspberry sugar filled delight frosting comes together lickty split! Great for birthdays, holidays, or any occasion when you don't want it to be classified as a meeting!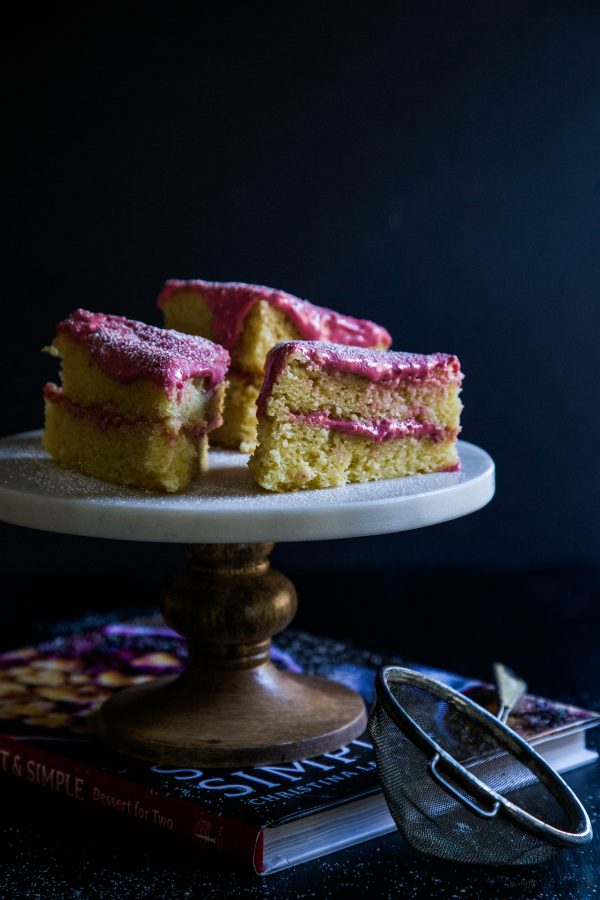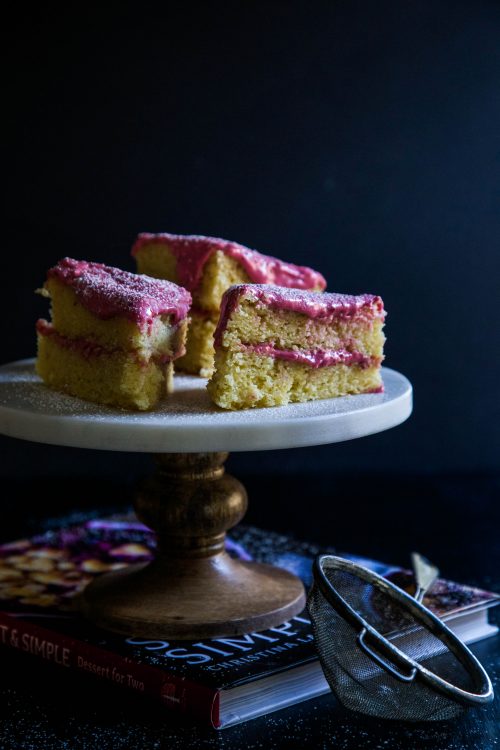 My prayers have been answered yet again.
I don't know how she does it.
Wait. Who am I kidding? She is that good.
The person whom I speak of is my saving grace when it comes to guiding me through the baking process. Her reassuring voice gives me the confidence I need as a non-baker to level flour, knead dough, and fold batter. If not for her baking wisdom I would be as nervous as a long-tailed cat in a room full of rocking chairs trying to bake a cake from scratch.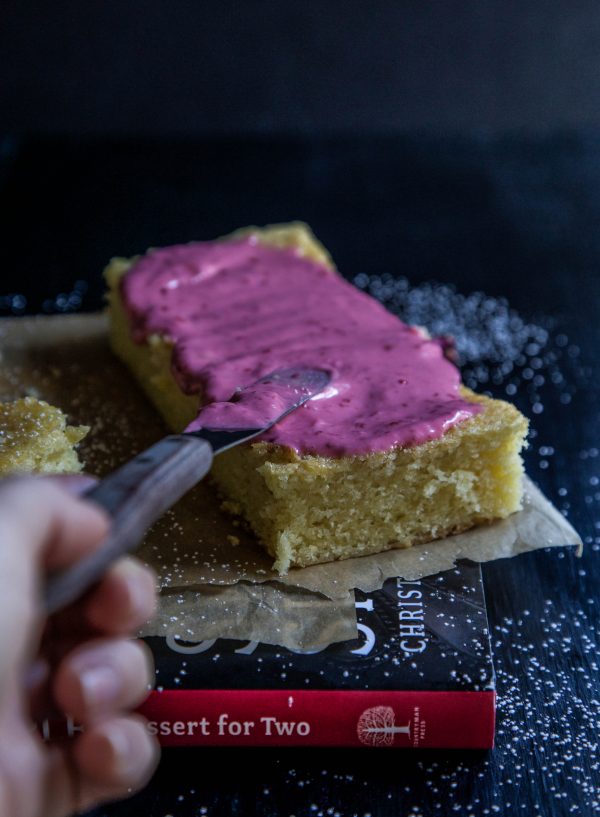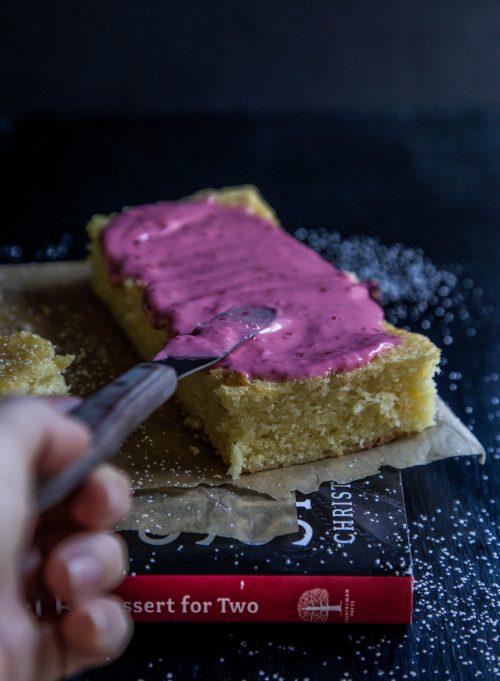 Alas the fair maiden I speak is non other than Christina, author of the fabulous food blog, Dessert for Two. On her blog you will find sweet and savory dishes just for two. She has written two kick ass books already (that ehem, ehem need to be on your kitchen shelf) – Dessert for Two: Small Batch Cookies, Brownies, Pies, & Cakes and Comfort & Joy: Cooking for Two.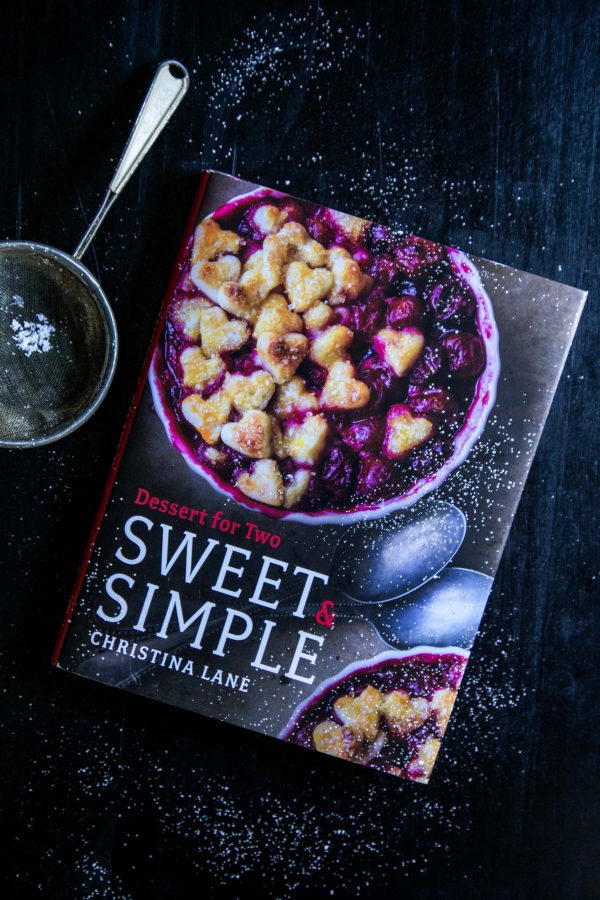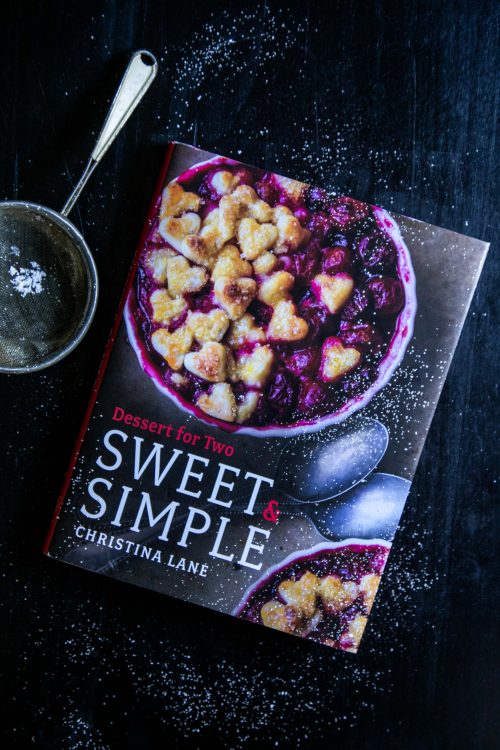 So, it was only natural after two successful books that Christina would make us fall in love again with baking desserts just for two. Her newest cookbook – Dessert for Two: Sweet and Simple is mash up of so many delightful and sinful desserts that I had a hard time deciding what to bake! From Beer Brownies to Lemon Cupcakes to Texas Chocolate Sheet Cake that the only way to describe this scenario is with a certain 80's quote from the movie Girl's Just Want to Have Fun, "Decisions are the worst."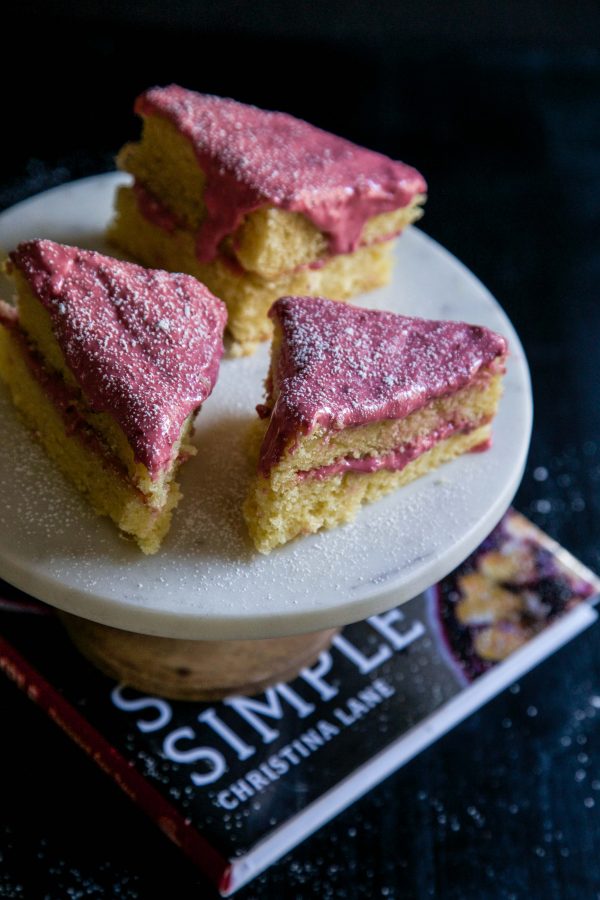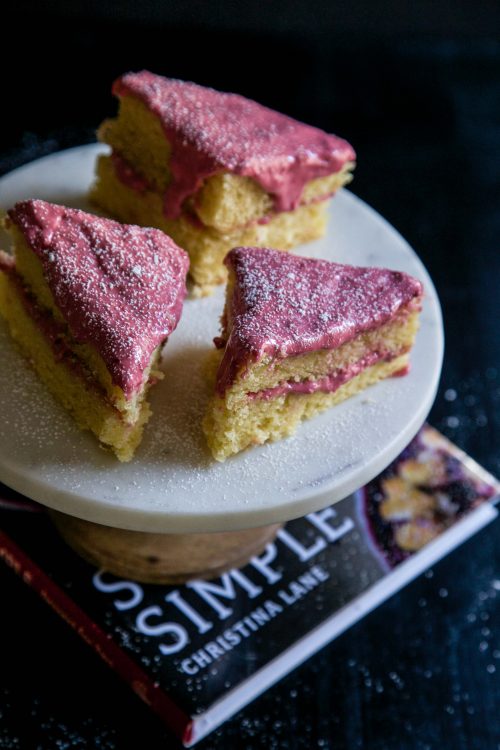 Well, with Valentine's Day just around the corner, I decided I wanted something pink and pretty. Enter, Hot Pink Raspberry Cake. This cake came to fruition for her daughter Camille and I must say, it's as rosy as her sweet cheeks. I immediately fell in love with this cake because yes it's simple to make even for someone sporting a black yeast thumb. But this cake and the raspberry hued frosting symbolizes the love that goes into baking.
So, treat yourself this Valentine's Day by picking up a copy Dessert for Two: Sweet and Simple and make this Hot Pink Raspberry Cake for your sweet. His or her prayers will be answered.
Congrats, Christina! The book is beautiful!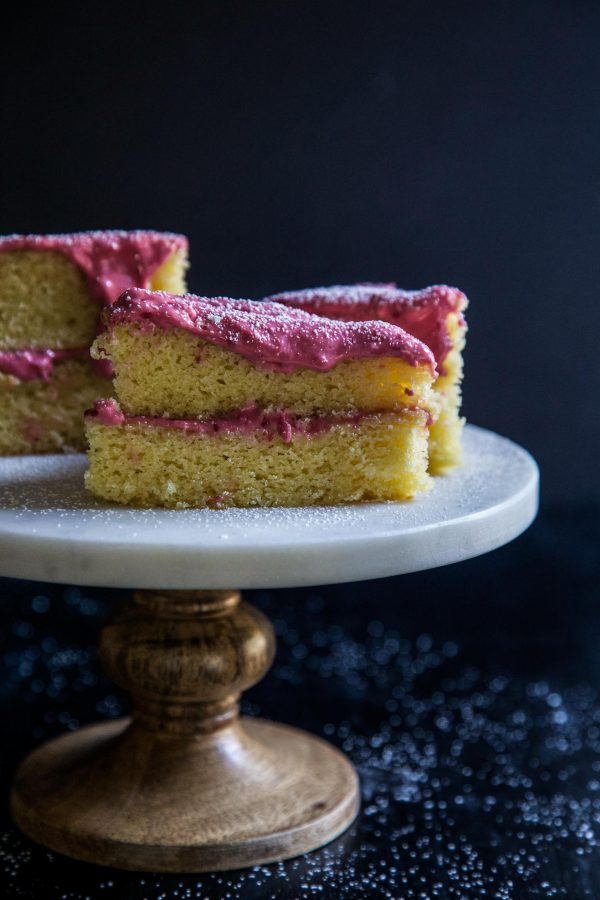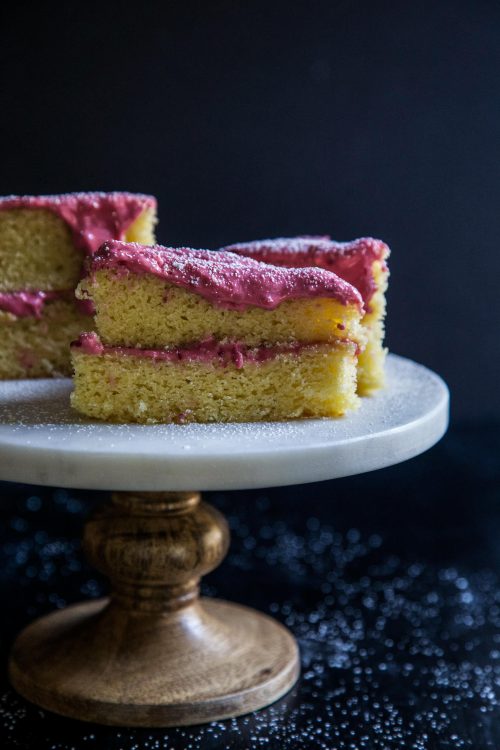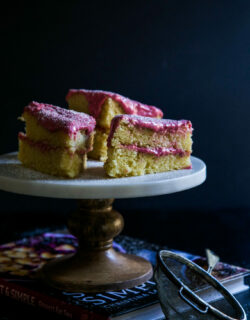 Hot Pink Raspberry Cake
Ingredients:
for the cake:
7 tablespoons unsalted butter, at room temperature
1 cup granulated sugar
2 large eggs
1 teaspoon vanilla
1 cup all-purpose flour
1 teaspoon baking powder
1/3 cup milk
for the frosting:
4 ounces cream cheese, softened
3 tablespoons unsalted butter, at room temperature
1 cup powdered sugar
1/2 cup frozen raspberries, defrosted with their juice
Directions:
for the cake:
Preheat an oven to 325 degrees and line a bottom of an 8-inch square pan with a piece of parchment paper. Spray the exposed sides of the lined pan with cooking spray. In a medium-size bowl, using an electric mixer on medium speed, beat together the butter and sugar until light and fluffy, about 1 to 2 minutes. Add the eggs and vanilla and beat until just combined.
In a small bowl, whisk the flour and baking powder together. Have the milk ready on the side. Add half of the dry ingredients to the batter and stir until combined. Add half of the milk and stir again. Repeat with the remaining flour and milk. Pour the batter into the prepared pan and bake for 28 to 32 minutes, or until a wooden toothpick inserted into the center comes out clean. Let the cake cool completely in the pan.
Run a knife around the edge and gently tip out the cake. Slice the cake in half to make two layers and set aside. Place one-half of the cake on a serving dish and top with about one-third of the frosting. Spread evenly and top with the remaining cake half to make one long rectangle cake. Spread the remaining pink frosting on the top and sides of the cake. Slice into five triangles (or two big rectangles) and serve!
for the frosting:
Beat together all ingredients for the frosting with an electric mixer on high speed. Beat for 1 to 2 minutes, until the frosting is light and fluffy.
All images and text ©