Everything BLT Baked Quesadilla
Everything BLT Baked Quesadilla is a delicious and easy to meal to make on a sheet pan!
Hellllllo, August.
Part of me is like WTF…..how is it August?
I figure there are two ways to look at this:
1) We've made it this far in 2020, or 2) we only have five more months to go until we can bid adieu to this year. Both options are definitely manageable. Honestly, I am counting down the days until 2020 is in the rear view mirror. I'm just ready for new energy.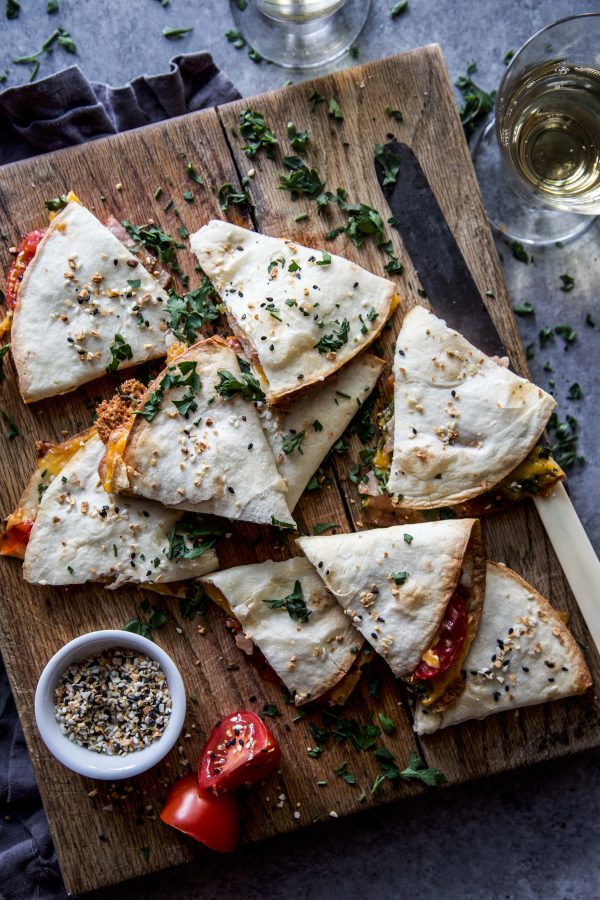 Speaking of new energy, we are headed back to the mountains again this week only this time with my side of the family. I am so excited because I finally get to meet my new nephew. He was born in March during the height of COVID and well, he's almost five months! Charlie is going to have so much fun playing with her cousins again.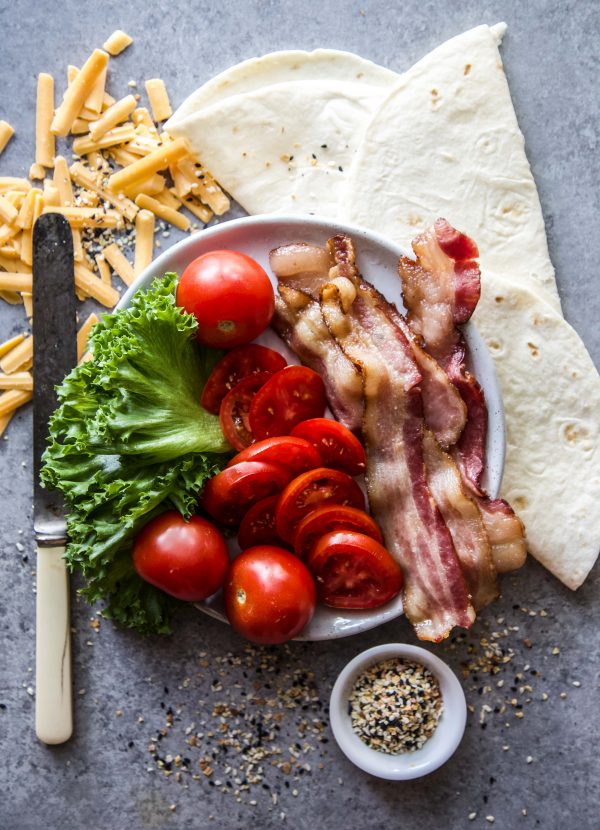 I have some sort of a game plan on things we can do. I think we will definitely do the train again and more hiking. Of course, we might just marinate at the house, sip wine, eat charcuterie, and let the kiddos play. The weather is supposed to be 70 and sunny!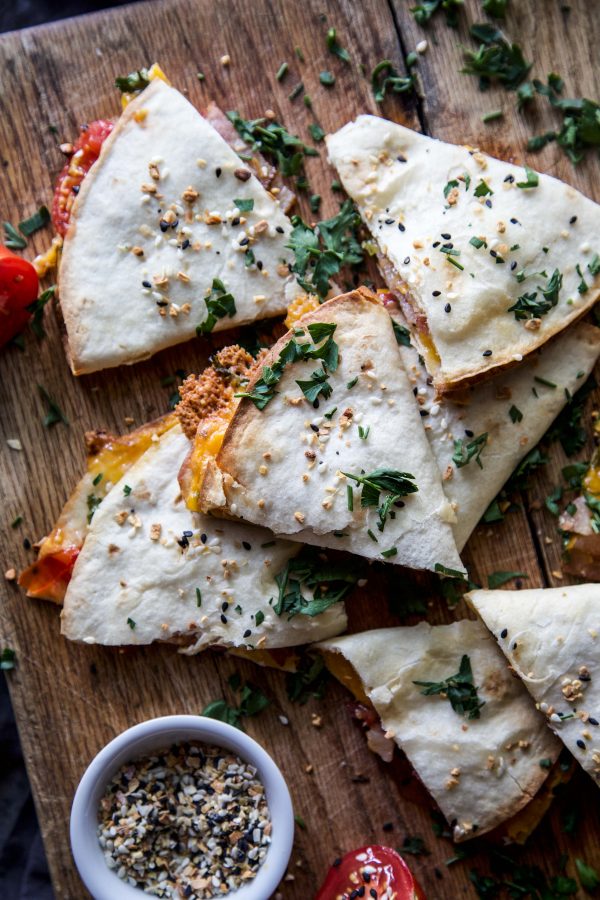 Anyway, if you are planning on a vacation before school starts again and need a quick meal before you head out the door try these Everything BLT Baked Quesadilla. They are super easy and so flavorful. All you need to do is place a tortilla on a baking sheet, stuff with the BLT essentials, and bake!
Don't forget to sprinkle the tops with everything bagel seasoning. I'm telling you these Everything BLT Baked Quesadilla will be in your rotation!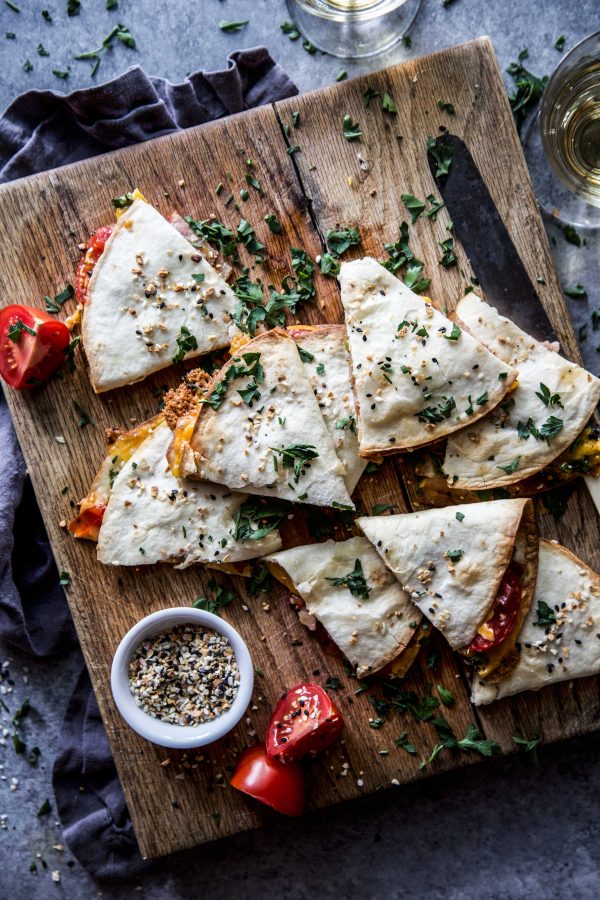 Everything BLT Baked Quesadilla
Ingredients:
4 eight-inch flour tortillas
1 cup shredded cheddar cheese, divided
1 cup shredded green lettuce
4 small size tomatoes
4 slices cooked bacon
Olive oil, for brushing
Everything Bagel Seasoning, garnish
Directions:
Preheat your oven to 425 degrees. Take a baking sheet and sprinkle a few drops of olive oil on the baking sheet. Using a pastry brush, brush the oil all over.
Next, place a tortilla on the baking sheet. Sprinkle 1/4 cup of the cheddar cheese, 1/4 cup shredded lettuce, tomato slices, 1 piece of bacon on one half of the tortilla. Fold the tortilla over and brush the top with some olive oil.
Sprinkle the everything bagel seasoning on top. Repeat process until all quesadillas have been formed!
Place the baking sheet in the oven. Cook for about 8 to 10 minutes, carefully flip the quesadillas and continue to cook for another 5 minutes. Remove from the oven and enjoy!
All images and text ©