Greek Chicken Skewers
**This post is sponsored by Ace Hardware. As always all opinions expressed are 100% my own.**
"Embark on a Mediterranean culinary journey with our Greek Chicken Skewers – tender chicken infused with authentic Greek flavors, a delightful dining experience awaits."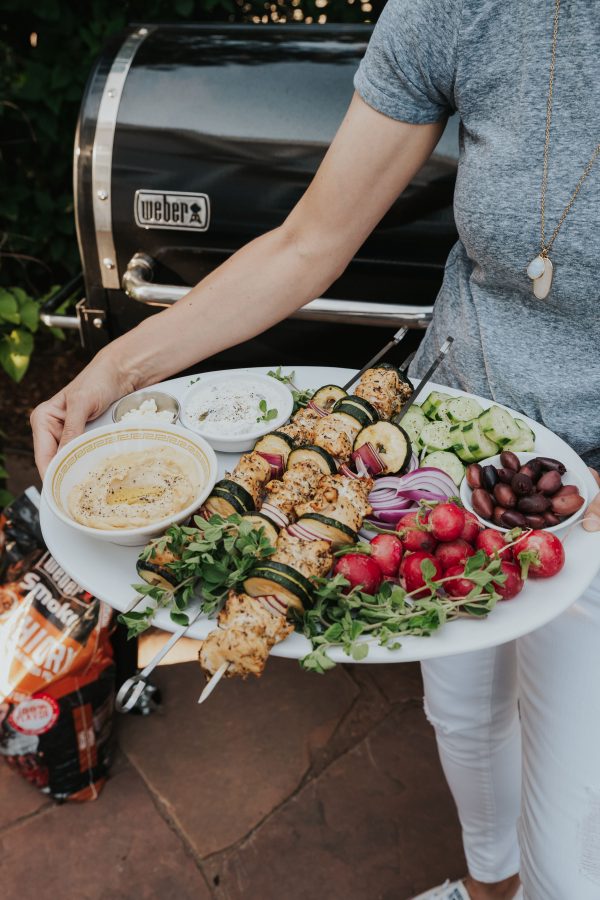 15 months.
That's exactly how long it took us to remodel the second floor of our Colorado home.
When Bret and I decided to take on this DIY project last April our intentions were noble. Sure we could live through construction, work after work during the weekdays, and put in 10 hour days on the weekends. Naively we thought we would be done in four to five months.
Fast forward six months in……the project kept growing and so did my belly. Thankfully we were able to get the drywall done before Charlie arrived. We definitely over estimated the time it would take to accomplish a project. Lesson learned.
BUT! I must tell you the space is gorgeous. Seeing the fruits of our labor is feels extraordinary! People always ask me, "How did you survive living in a construction zone? Did you get take-out all the time?"
The answer is we cooked a lot at home thanks to our local Ace Hardware. Now, there are two parts to this equation: 1) When you are renovating your home you run constant errands to get a larger drill bit, plumbing pipes, saw blades, etc.
Thankfully we had an Ace Hardware down the street from us so we could either have the part delivered to the house or we could do curbside pickup. This was a huge help because it took all the hunting gathering out and so we could keep working on the renovation.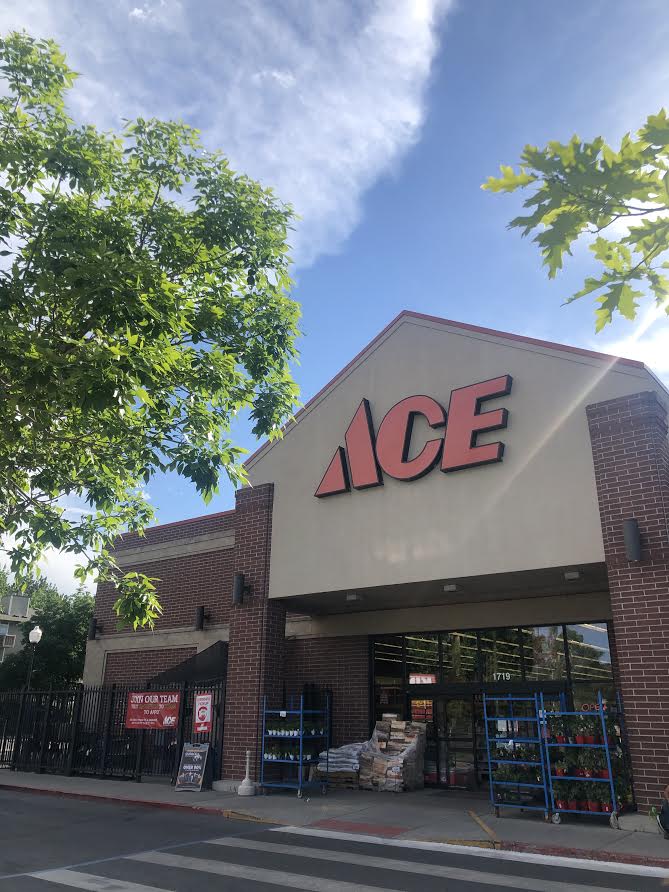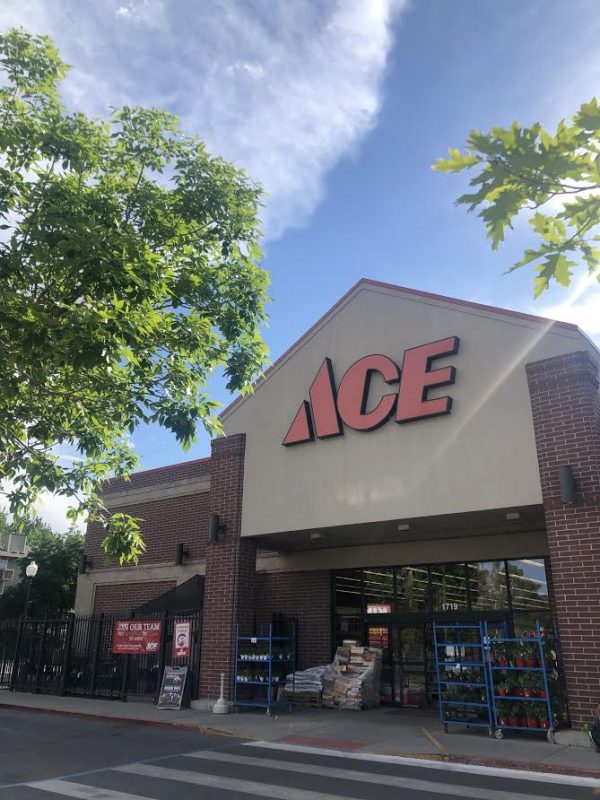 The second part of this equation is getting a Weber SmokeFire Grill from our local Ace Hardware. This was the key to keeping us from eating out all the time. Let's talk for a second about the Weber SmokeFire Grill. Isn't it stunning?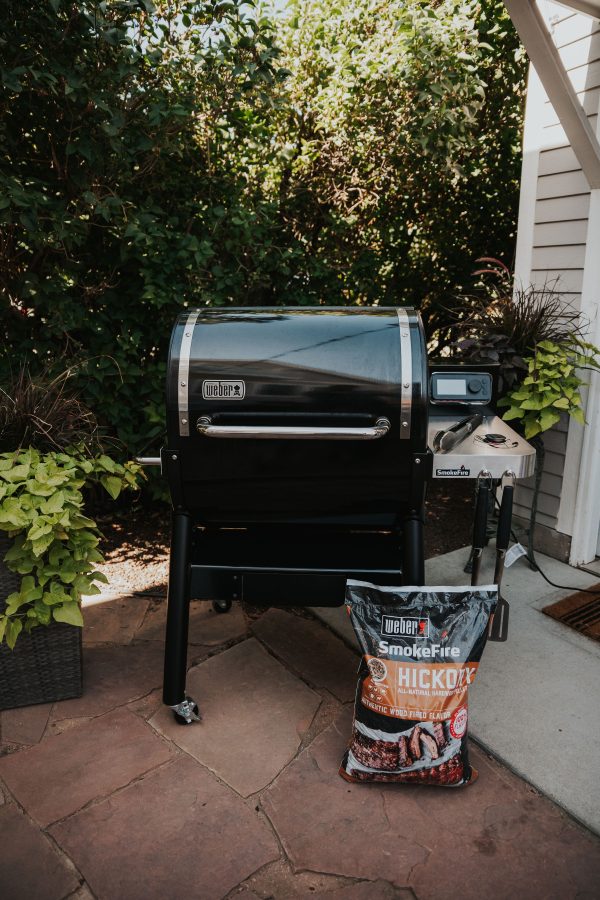 The Weber SmokeFire Grill is a workhorse. Yes, it is a pellet grill which means it's an outdoor cooker that combines the elements of smokers, charcoal-gas grill, and oven. Basically it's a one stop shop when it comes to cooking! BONUS: Ace Hardware even offers free assembly and delivery on grills $399 and up (See store for details)
To get started you will check to see if the auger needs to be filled. This is where the grill get's it fuel source from – natural hardwood pellets. Weber has many flavors of pellets to choose from like Grillmaster Blend, Apple, Cherry, Mesquite, and Hickory. For today's recipe we are using the Hickory flavors!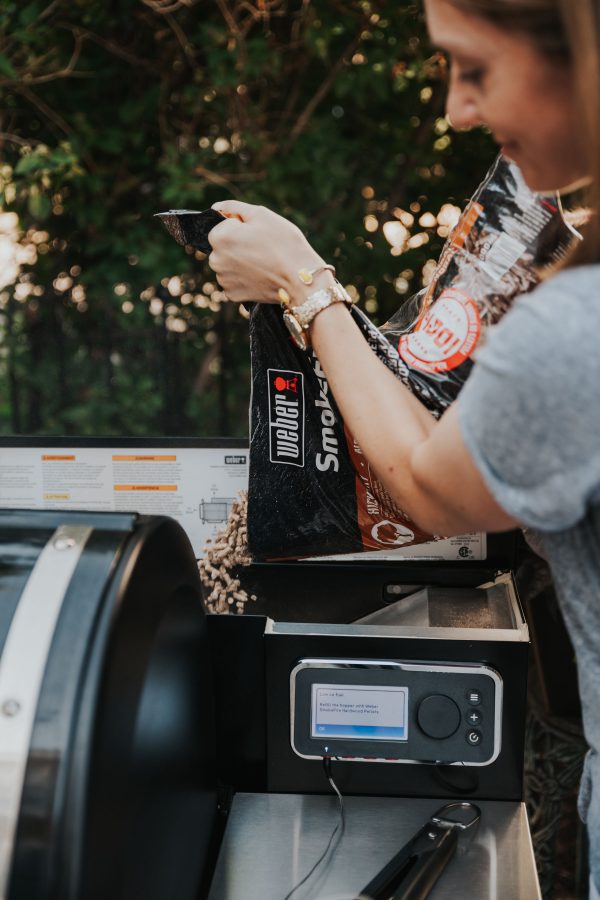 Once you've filled the auger plug in the grill to an outdoor outlet, turn the dial to set your desired temperature, and let the magic unfold. The recipe I'm grilling today is Greek Chicken Skewers. Weber makes additional products that help make your grilling experience a breeze like these skewers and grill utensils.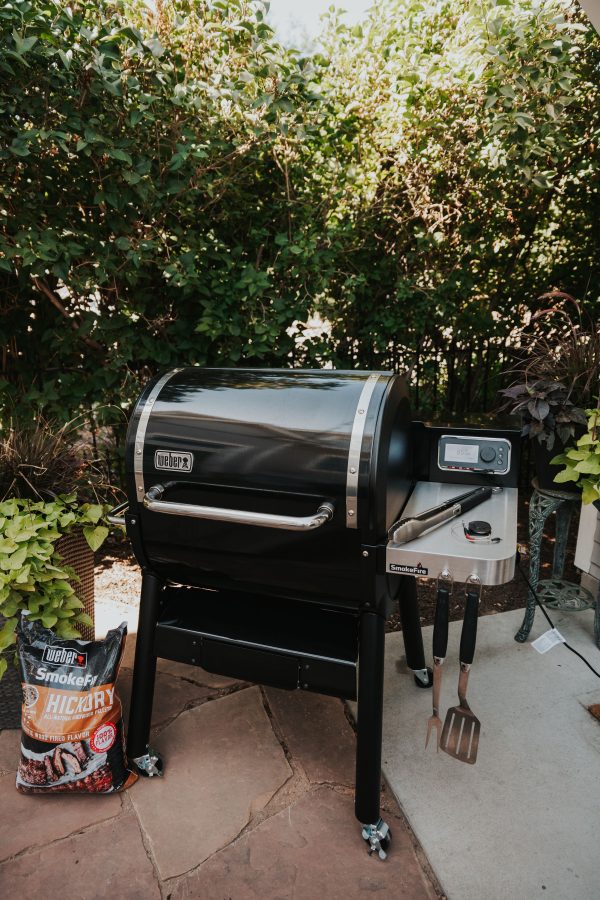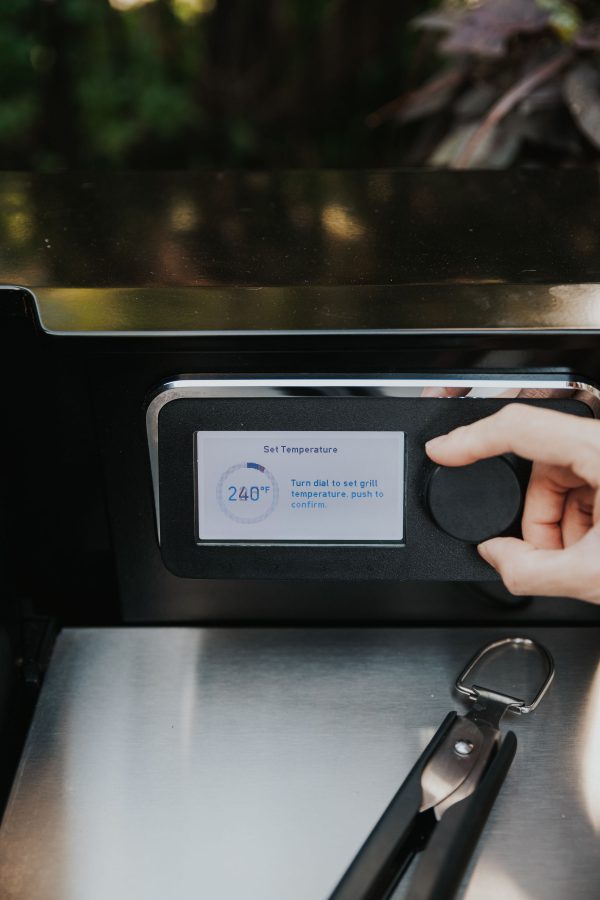 So many great features about the Weber SmokeFire Grill.
1) Fast preheat and for a grill that reaches 600 degrees that's pretty amazing!
2) Weber grill technology is first class. The Weber app is simple to use and provides a large scope of handy tricks and tips to make your grilling experience seamless. Like monitoring the temperature of your food while on your smartphone, flip & serve notifications, and you can even shut down your grill via your phone!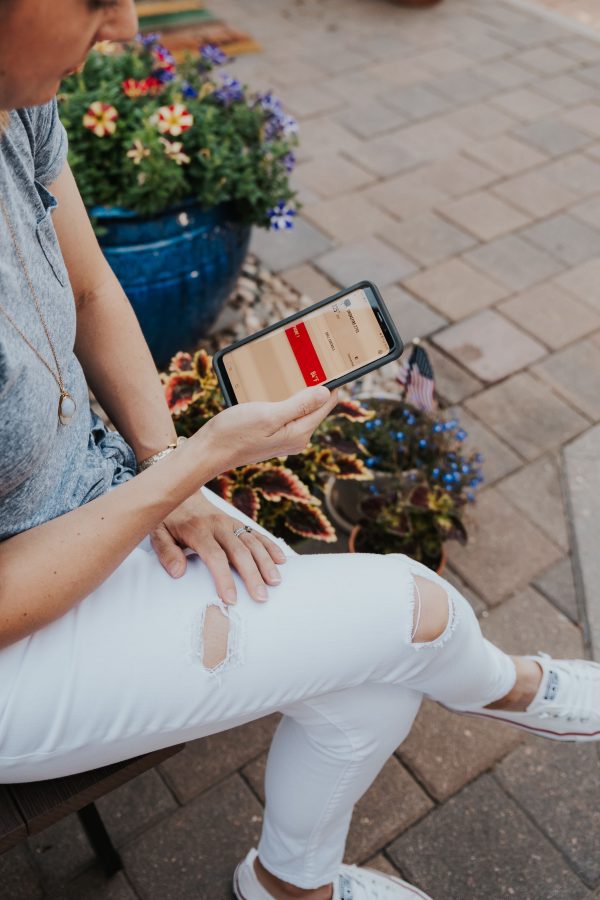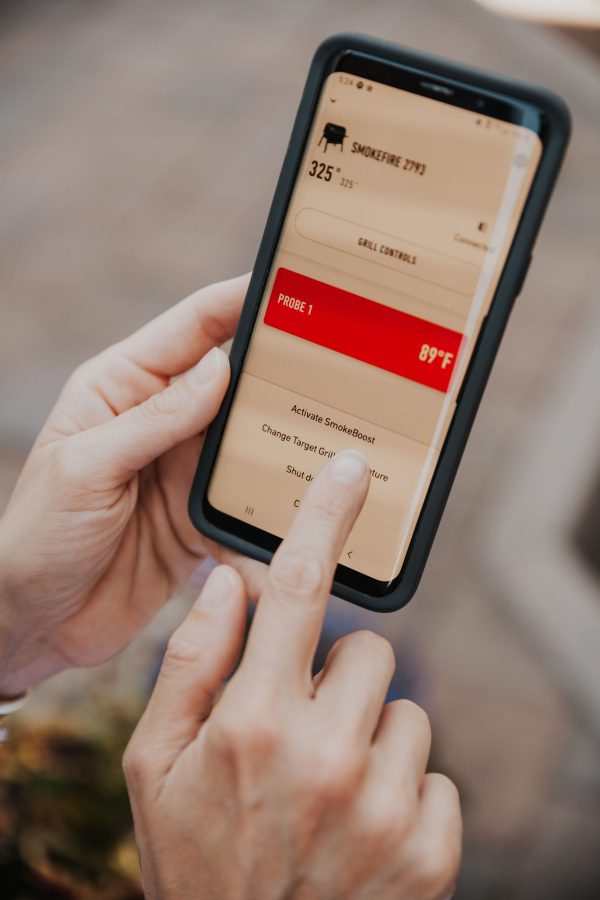 3) Large amounts of space to cook mac and cheese, veggies, and meat all at once!
4) The internal cleaning system keeps ash and grease in an easy-clean draw!
Are you in love yet? I can't tell you how amazing it felt to be working all day to go outside to our beautiful backyard, turn on the grill, and make a delicious meal.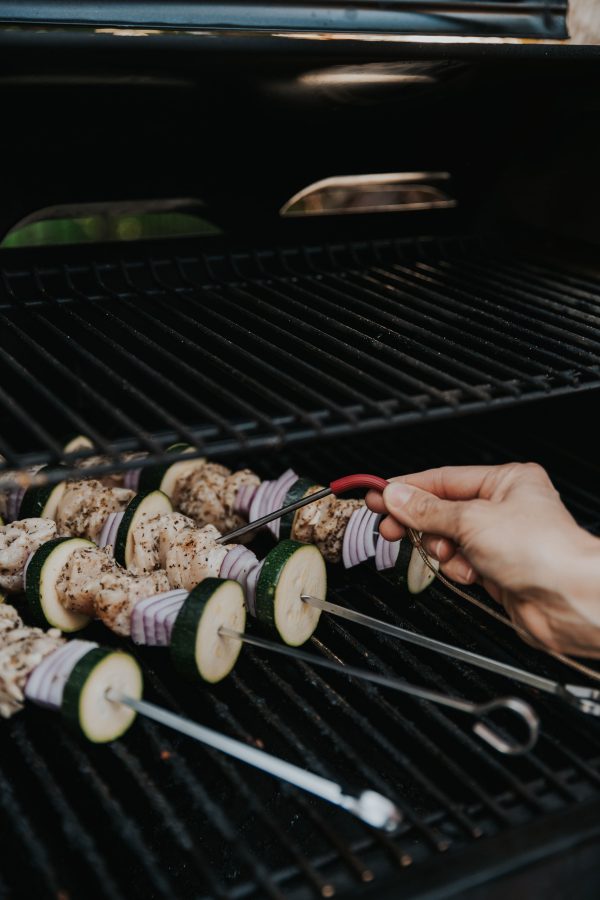 Oh, and y'all have to try these Greek Chicken Skewers. The flavor that the hickory pellets add to the chicken is drool-worthy. Plus, you'll never overcook chicken again with their Webber Connect app and Weber probes!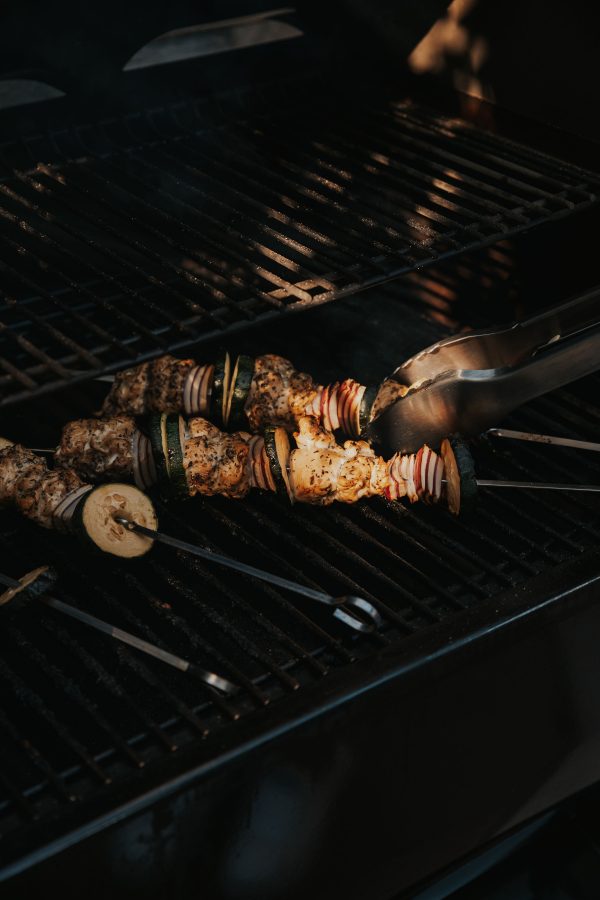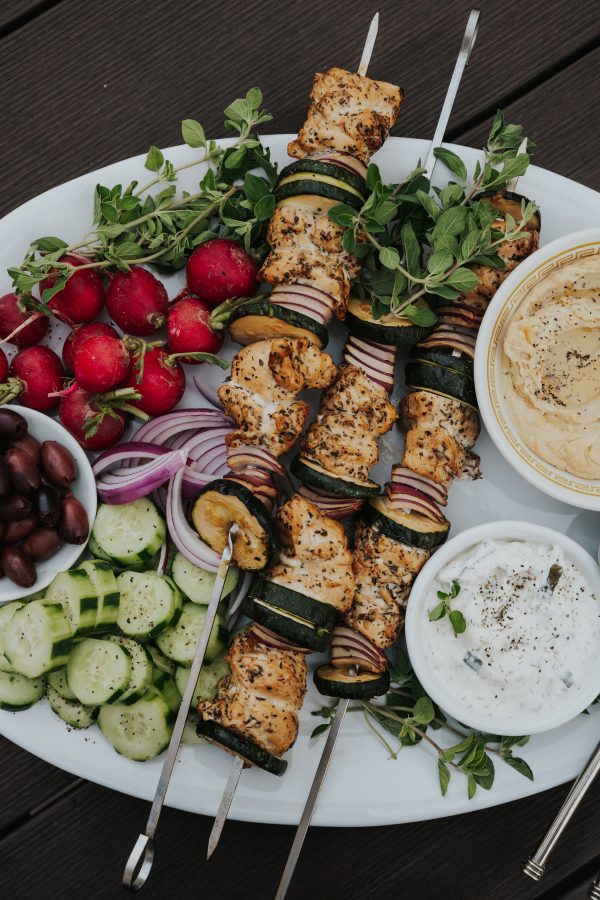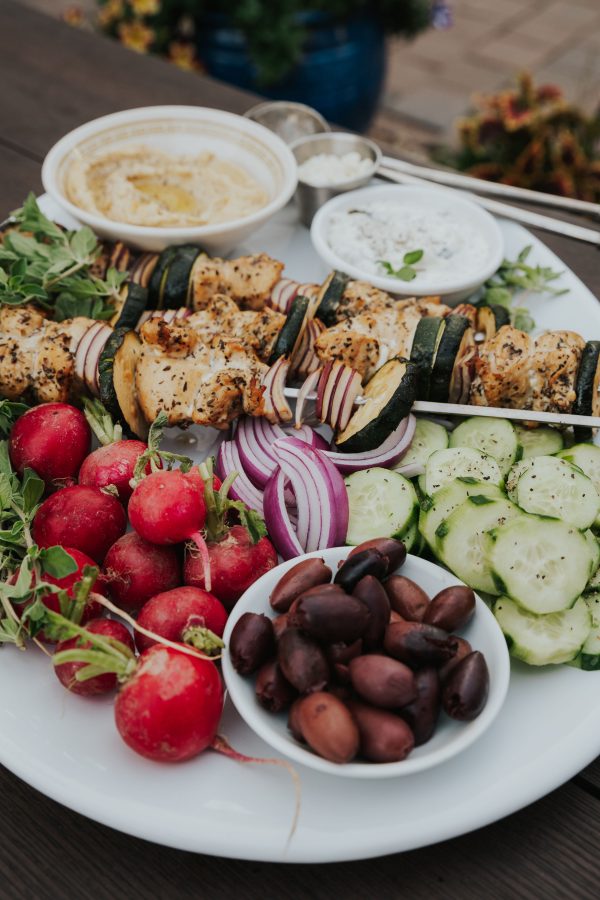 Big THANKS to Ace Hardware for keeping this family finish a project all while keeping us fed!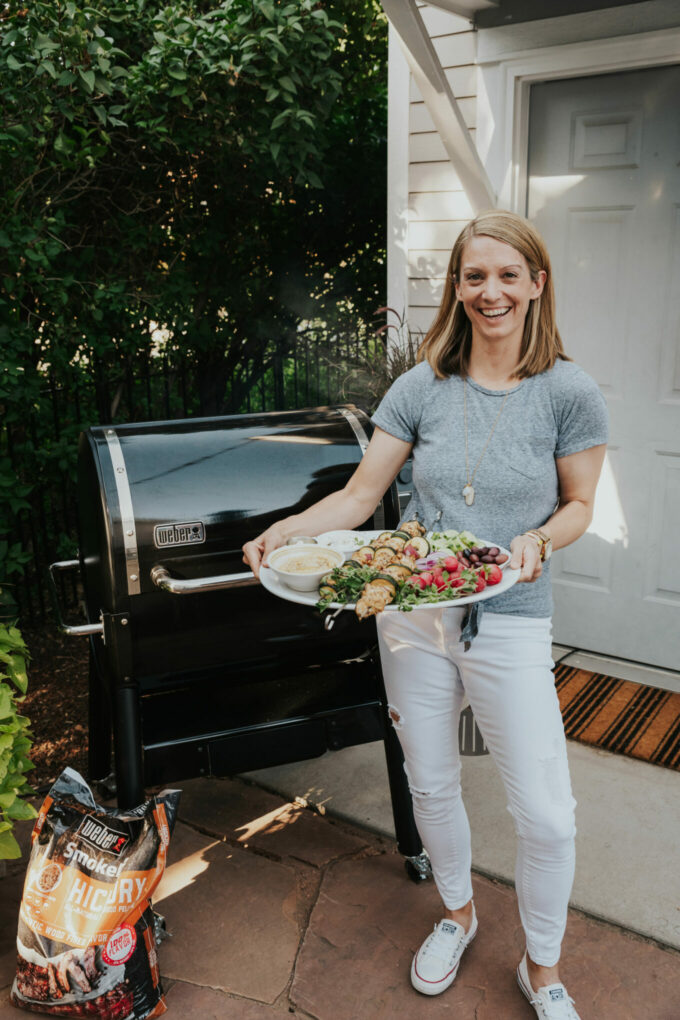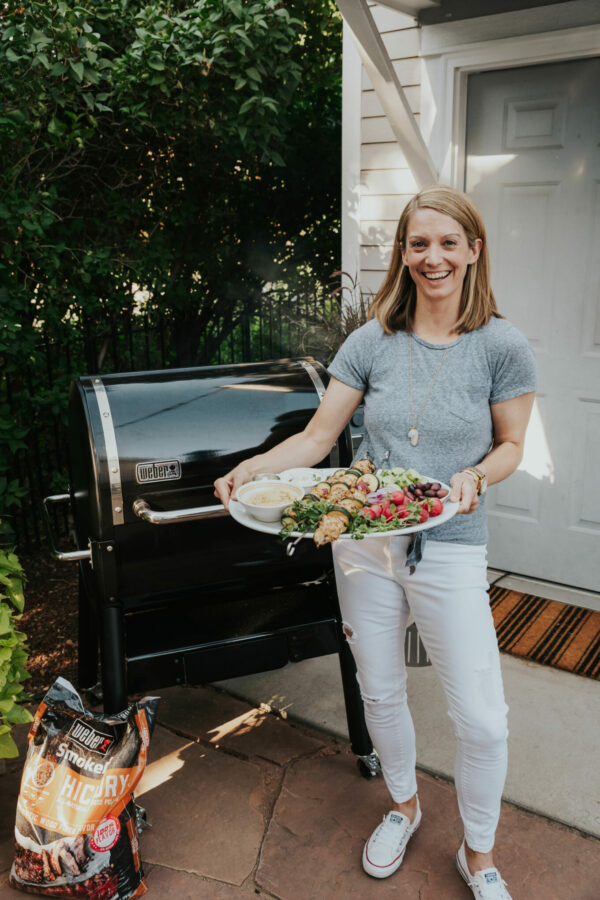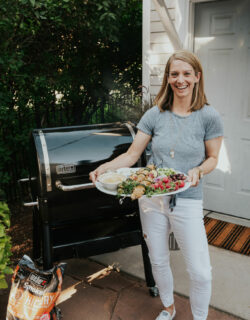 Greek Chicken Skewers
Ingredients:
2 lbs boneless skinless chicken breasts, diced into 1.5-inch cubes
1/4 cup olive oil
3 tbsp lemon juice
1 tbsp red wine vinegar
3 garlic cloves, minced
2 tsp dried oregano
1 tsp dried basil
1/2 tsp dried thyme
1/2 tsp ground coriander
salt and pepper to taste
3 medium zucchini, sliced into rounds about 1/2-inch thick
2 large red onions, cut into wedges about 1-inch thick
Directions:
Place the chicken in a large Ziploc bag. In a small bowl combine olive oil, lemon juice, vinegar, garlic, oregano, basil, thyme, coriander, salt, and pepper. Pour the mixture over the chicken making sure all the chicken has been covered.
Place the bag of chicken in the fridge to marinate for at least 30 minutes. Also, don't let the chicken sit longer than 2 hours because it will start to break down and become very slimy!
Before you thread your chicken skewers preheat the Weber SmokeFire Grill to 325 degrees. Next, take the Weber stainless steel skewers and thread the red onion, zucchini, and chicken breast on to a skewer. Repeat the process until all the skewers have been filled.
Place the skewers on the grill and insert the Weber probe into the chicken. Cook the chicken for about 10 to 20 minutes flipping halfway through or until a the chicken reaches 165 degrees. Once cooked, remove from the grill and place on a plate with tzatziki sauce and all your favorite garnishes!
All images and text ©