five minute cinnamon roll milkshake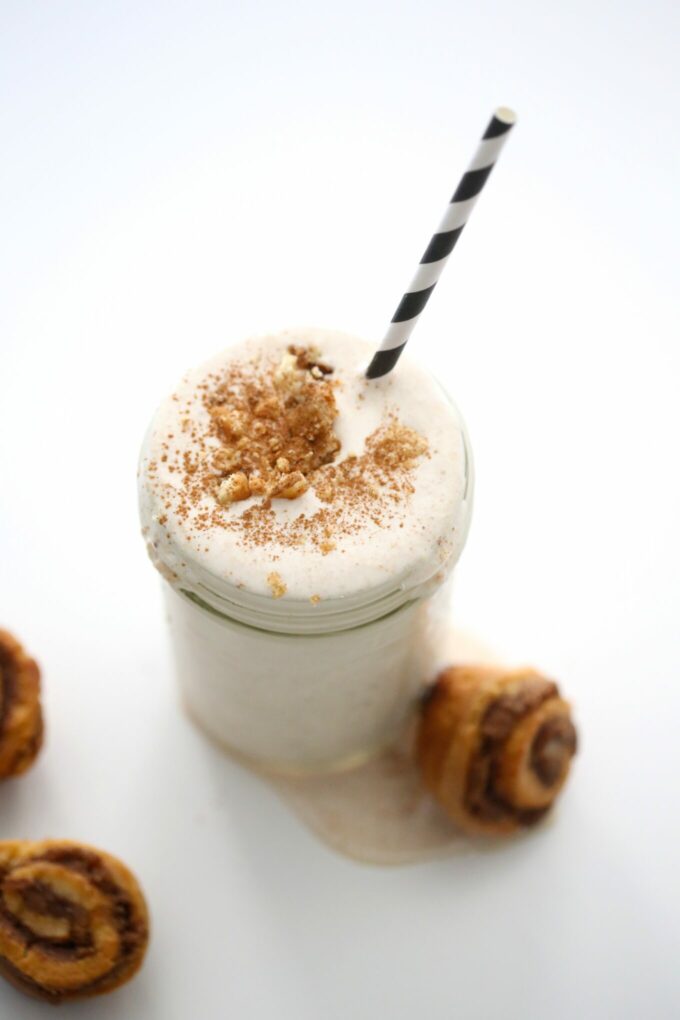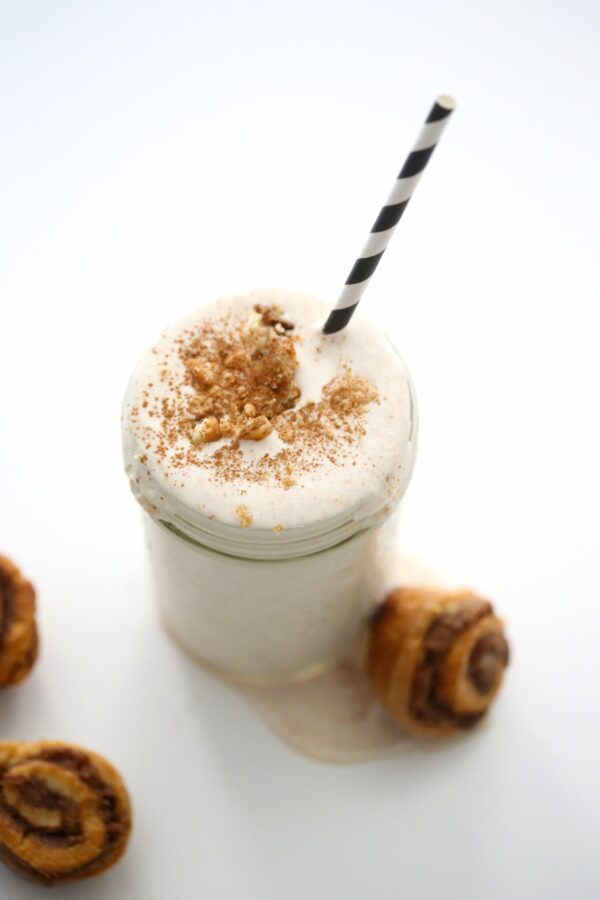 The struggle is real.
It's Monday, and I've got a case of it.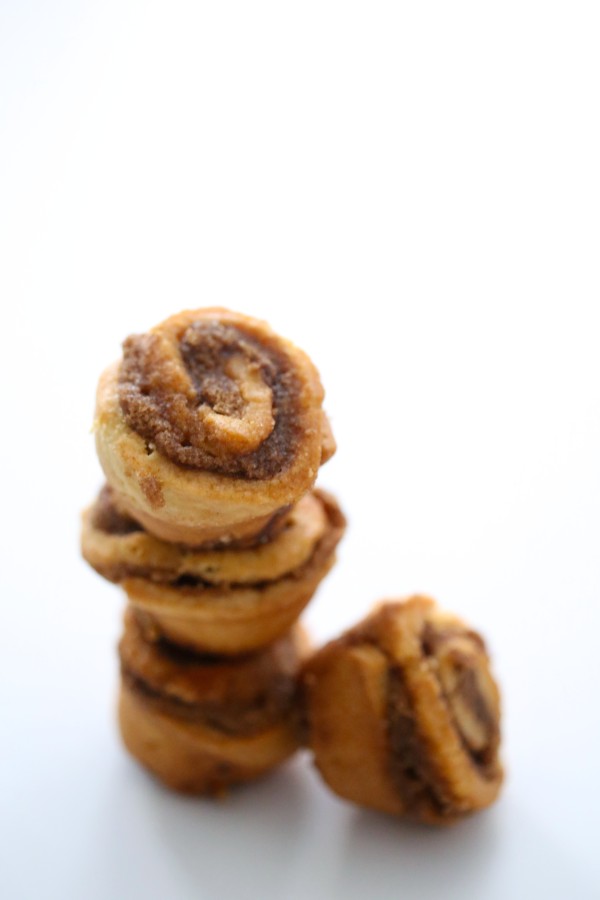 Is it me, or do the weekends seem to zip by at a cheetah pace once Labor Day ends? We go from casual, I'll get it down manana to squeezing in activities, conferences, get-togethers, PSL sipping all before the holidays begin. Hell, it's only the end of September I am effing tuckered out.
And breathhhhhhhhe.
Tomorrow begins my busy travel season. No complaints because I love traveling for the blog, but I feel like it burped up all of sudden. I am headed to Cedar Rapids, Iowa to attend the Pass the Pork Blogger Tour. Over the course of three days, we will be talking about all things pork and visiting a pig farm. Also (keeping my fingers crossed), that we consume an obscene amount of bacon. Because you can never have to much, right?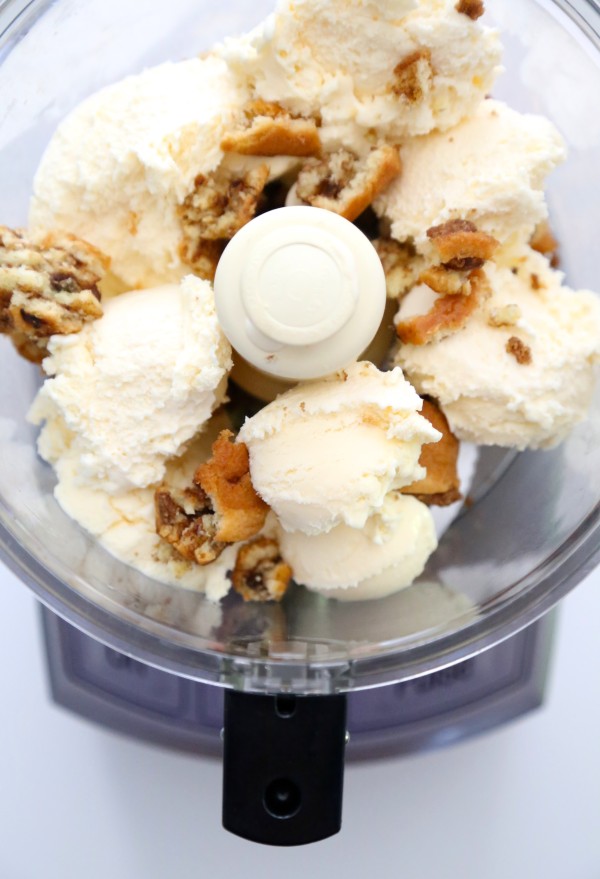 So, while I figure out what to pack I thought I would make life and this Monday easier with a super quick Five Minute Cinnamon Roll Milkshake. If this milkshake doesn't make you grin from ear to ear, I don't know what else will. Maybe a cute boy bringing said milkshake to the schoolyard for you? Okay, done.
Limit the struggle this morning and blend up this milkshake and roll yourself out of this case of the Mondays.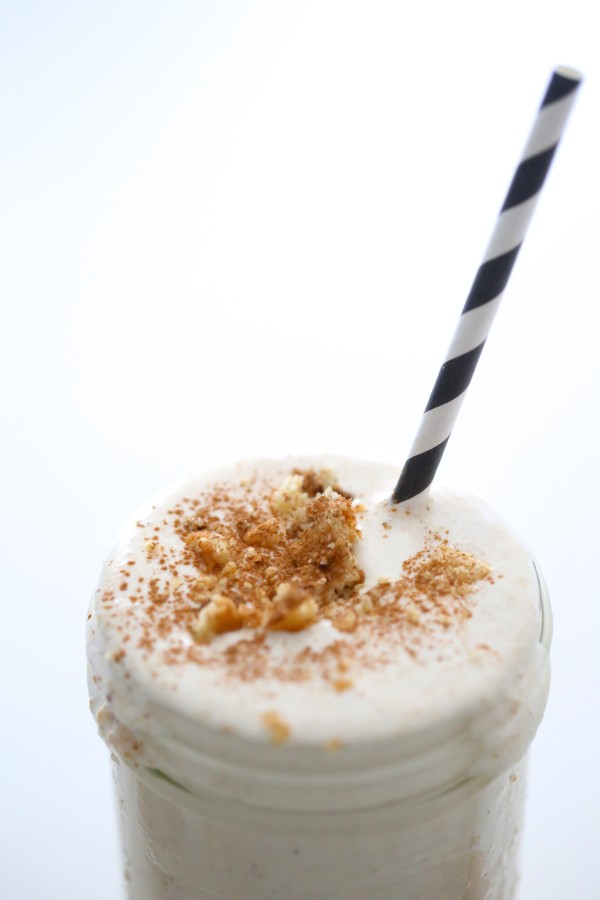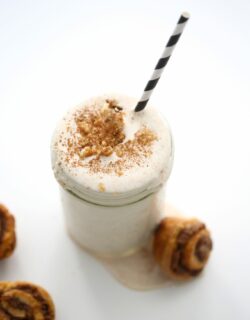 Five Minute Cinnamon Roll Milkshake
Ingredients:
2 cups vanilla ice cream
1 cup whole milk
1/2 cup small cinnamon rolls broken up into cubes (+more for garnish)
Whipped cream, garnish
Cinnamon, garnish
Directions:
In a blender, add the first three ingredients. Blend until smooth. Pour milkshake into a glass and garnish with whipped cream, cinnamon, and cinnamon roll cubes.
All images and text ©