brussel sprout & ginger roasted squash salad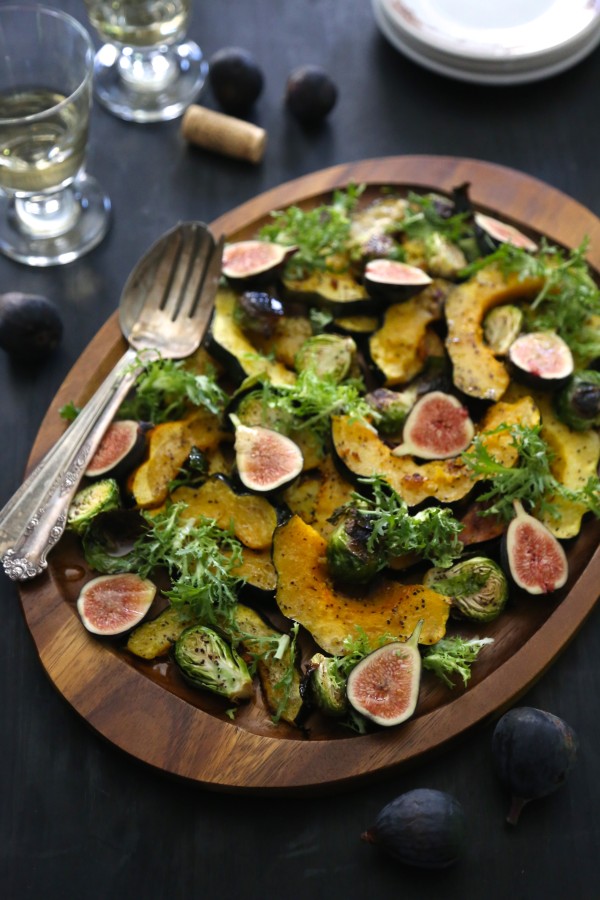 You…..might make a friend with this salad.
Anyone remember the Simpson's episode when Lisa brings a salad to the family barbecue? They immediately all laugh and start to do the conga around the roast pig saying, "You don't make friends with salad." Possibly one of my favorite episodes in addition to the one where, Otto, the school bus driver says, "My name is Otto and, I love to get blotto."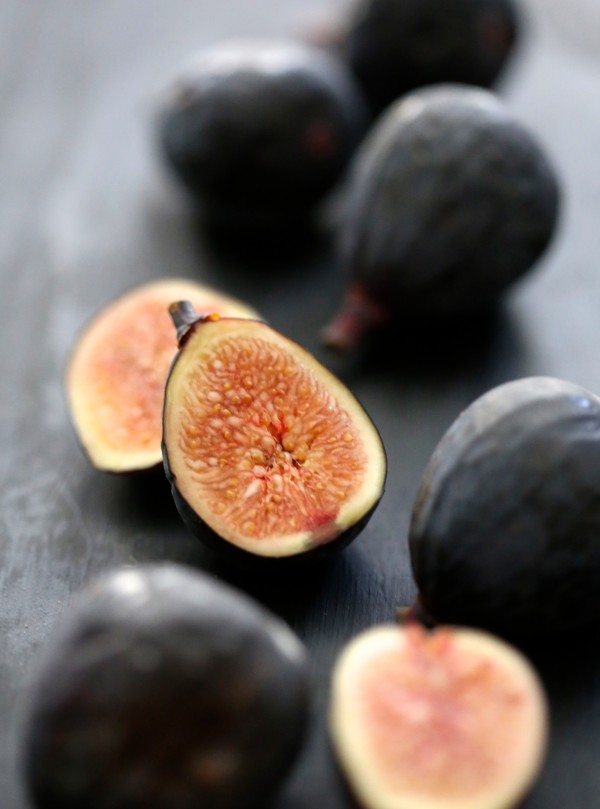 Wait. The Simpsons are still on, right? And South Park is on too? I remember when I was a freshman in high school and the first South Park episode aired…. people had actual watch parties, yo. It was cray. Do people still watch South Park? I've actually driven through the town in Colorado and sadly there are no signs of animation life.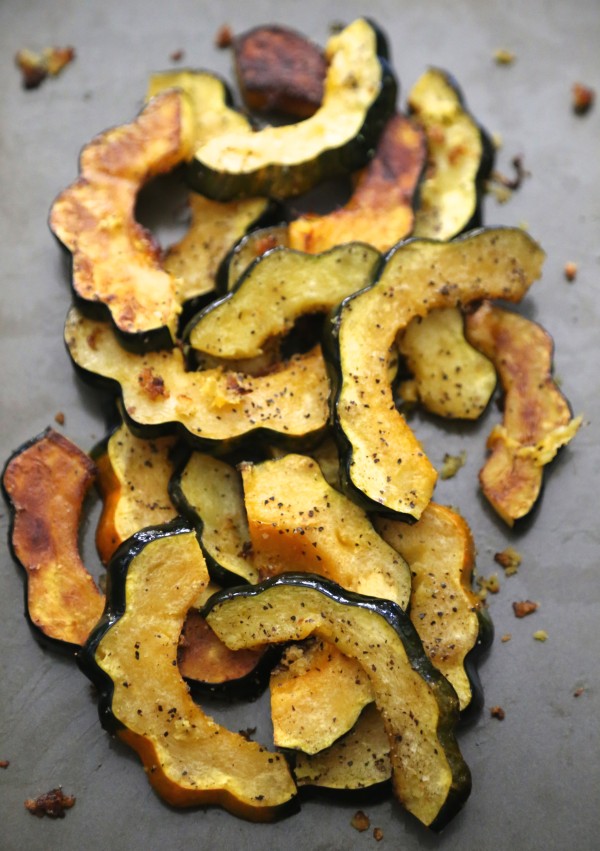 Okay, moving on. Even though I could talk about adult cartoon shows (Family Guy was the best!), let's get back to the real prime-time star this Brussel Sprout & Ginger Roasted Squash Salad. I adore this salad because it's not a salad, salad. It has greens, but also a few fall favorites like squash and figs. Aren't these figs gorg?!
Anyways, host a fall barbecue or Friendsgiving and make this salad.You'll make friends left and right.
Just don't get blotto.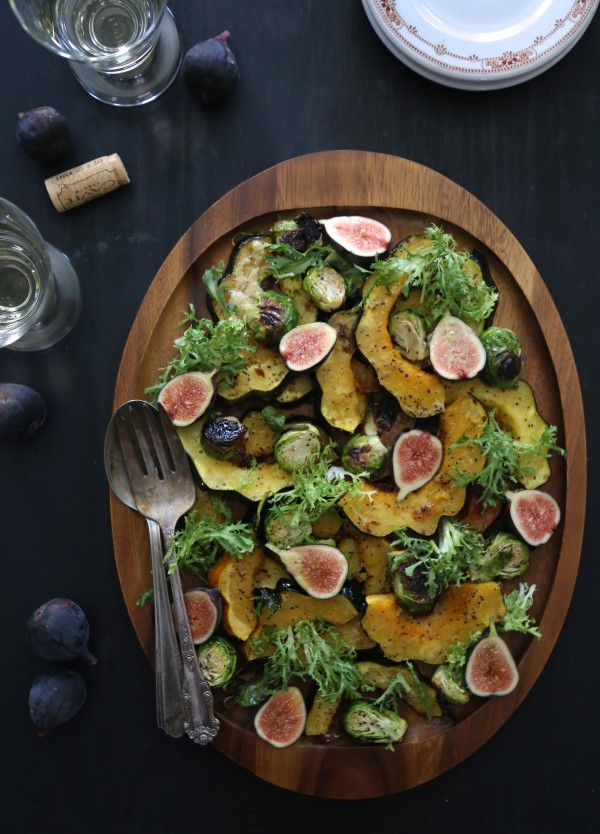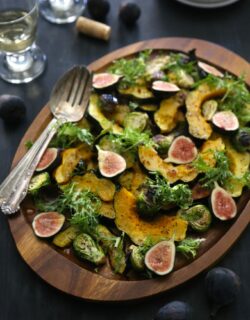 Brussel Sprout & Ginger Roasted Squash Salad
Ingredients:
2 large acorn squash, flesh removed, cut into 1 inch moons
4 tablespoons olive oil
2 tablespoons fresh ginger, grated
2 cups brussel sprouts, sliced in half
1 cup frisee leaves
1 cup fresh figs sliced in half
salt and pepper to taste
for the Dijon vinaigrette:
1/4 cup olive oil
1 teaspoon honey
1 teaspoon granulated sugar
2 teaspoons red wine vinegar
1 teaspoon Dijon
salt and pepper to taste
Directions:
Preheat oven to 400 degrees.
Put foil on two baking sheets and spray with non-stick cooking spray. Place acorn squash moons on one baking sheet. Drizzle tops with 2 tablespoons olive oil, grated ginger, salt and pepper. Toss to make sure everything is well combined. Place baking sheet in the oven for 25 to 30 minutes or until the golden brown.
On the other baking sheet, place the brussel sprouts. Drizzle the tops with remaining two tablespoons olive oil, salt and pepper. Toss to combine and place in the oven for about 15 minutes or until slightly golden.
To serve, arrange squash and brussel sprouts on a serving platter. Top with frisee, figs, and drizzle lightly with Dijon vinaigrette. Serve immediately.
for the Dijon vinaigrette:
In a small bowl add all ingredients and whisk to combine.
adapted from Food and Wine magazine
All images and text ©