foodie fridays: barley soup with turkey sausage, rainbow chard & parmesan cheese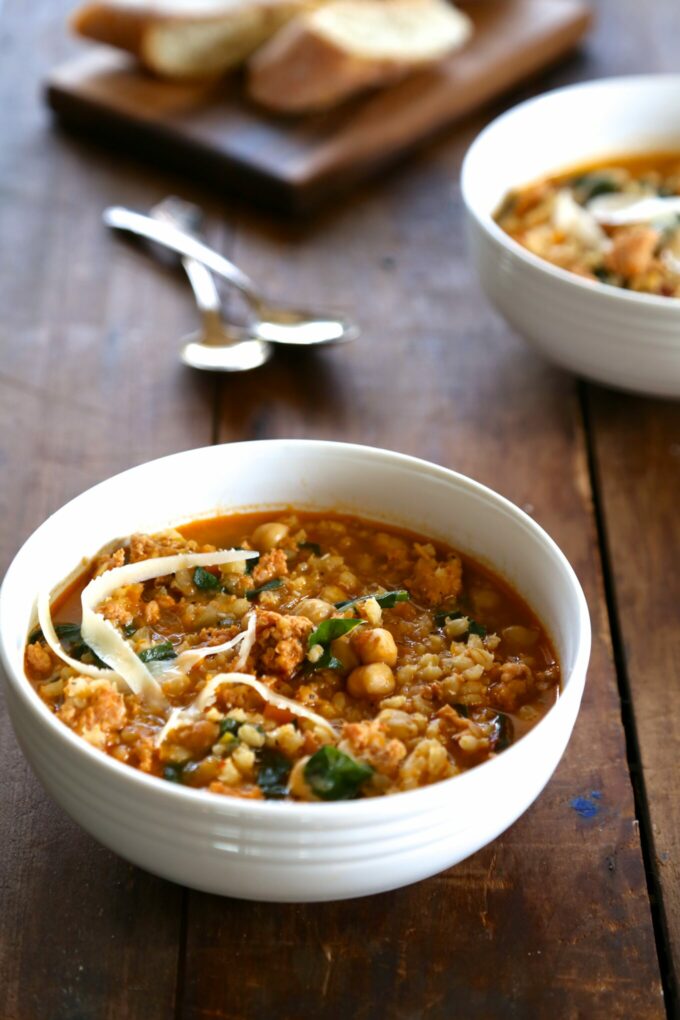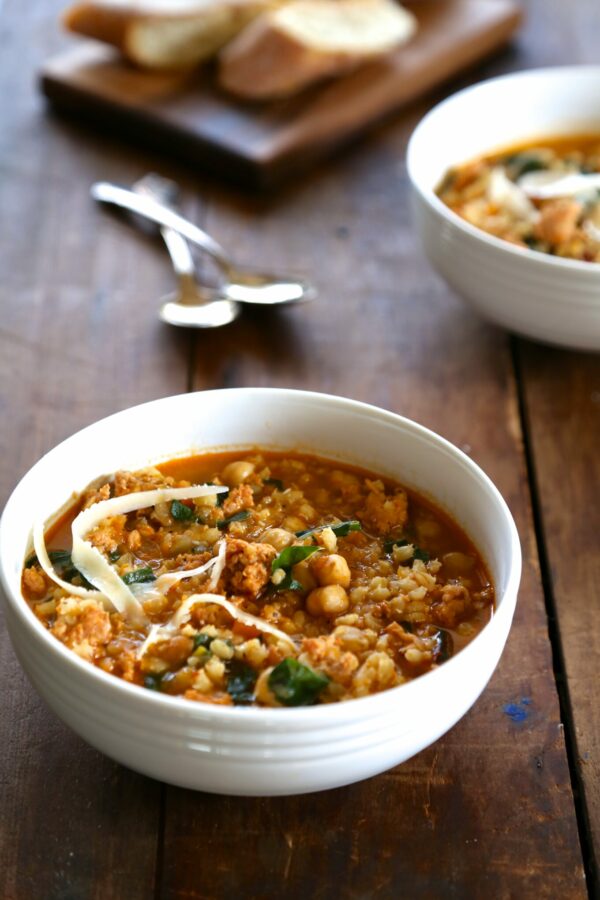 I am obsessed.
Okay, obsessed may be a wee much, but I am so fascinated with the women's Biathlon event at the Olympics. Like I kind of want to trot down to the local Biathlon shop and sign up. Wait. That's the Army. Doh!
I don't know what is about this particular event, but these ladies have mad skills. Could you imagine cross country skiing for three miles and then stopping to shoot five shots at a hole the size of grapefruit from 50 yards? Do what?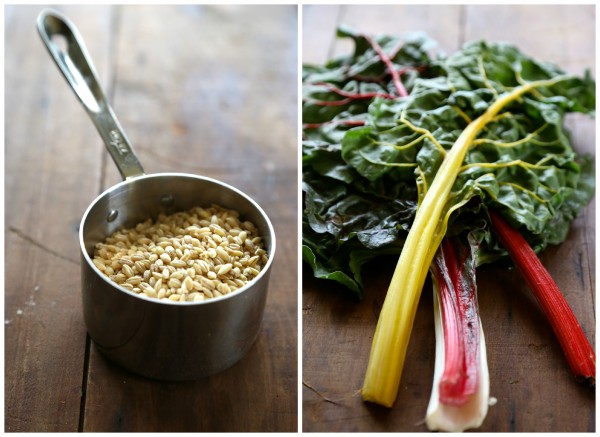 I swear this event is some kind of secret espionage training. Because let's be real, what little girl grows up wanting to be in the Biathlon? There is a reason you don't see Cinderella target shooting. Now that I think about it, maybe Cinderella and all the Disney housewives should be target shooting? You never know when the apocalypse is going to go down. I digress.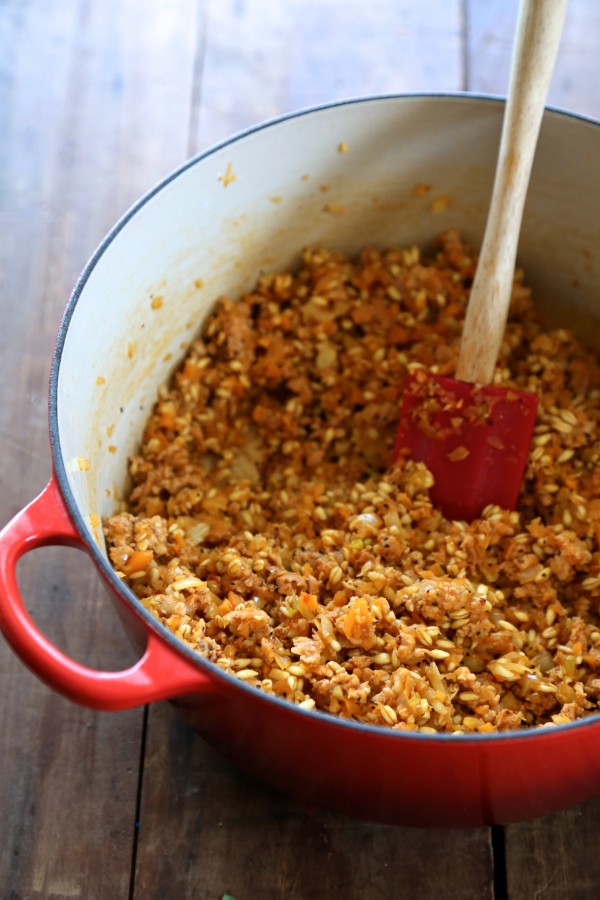 You're probably wondering what guns, cross country skiing, and Disney princesses have in common with barley soup? Nada. Really I wanted to express to you all that you may see me at the Olympics in 2018 shooting guns and gobbling up this soup like it's my job.
A girl can dream, right?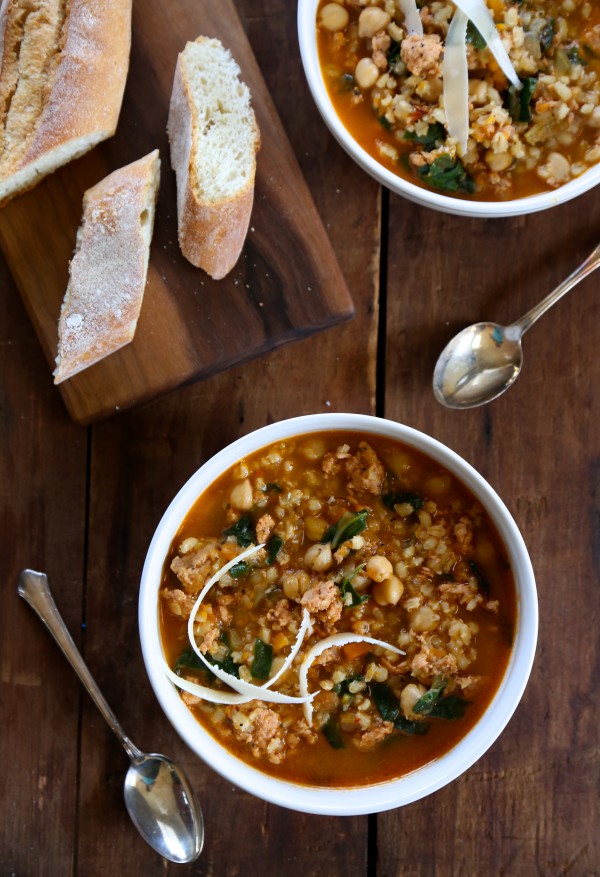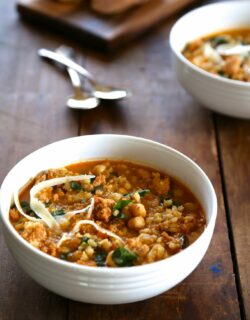 barley soup with turkey sausage, rainbow chard & parmesan cheese
Ingredients:
1 yellow onion, chopped
1 fennel bulb, chopped
1 carrot, chopped
1 celery stalk, chopped
1 tablespoon olive oil
1 lb ground turkey sausage
1 cup barley
1 tablespoon tomato paste
1/2 teaspoon red pepper flakes
1 quart chicken stock
2 large leaves rainbow chard, cleaned, chopped
1 15 oz can garbanzo beans, drained and rinsed
Parmesan shavings
Directions:
In a food processor, add onion, fennel, carrot, and celery stalk. Pulse a few times until finely chopped. Heat a large Dutch oven to medium high heat. Add the olive oil and turkey sausage. Begin to brown the turkey sausage. Add the chopped veggies to the pot and saute until softened. Add barley, tomato paste and red pepper flakes. Cook for a few more minutes. Add the chicken stock and bring to a boil and then reduce to a simmer. Simmer partially covered for about 45 minutes. With 10 minutes left add the rainbow chard and garbanzo beans. Cook for another 5 minutes. Turn off heat. Ladle soup into bowls and garnish with Parmesan cheese.
recipe adapted from bon appetit
All images and text ©