foodie fridays: bourbon pumpkin pie with cinnamon pecan streusel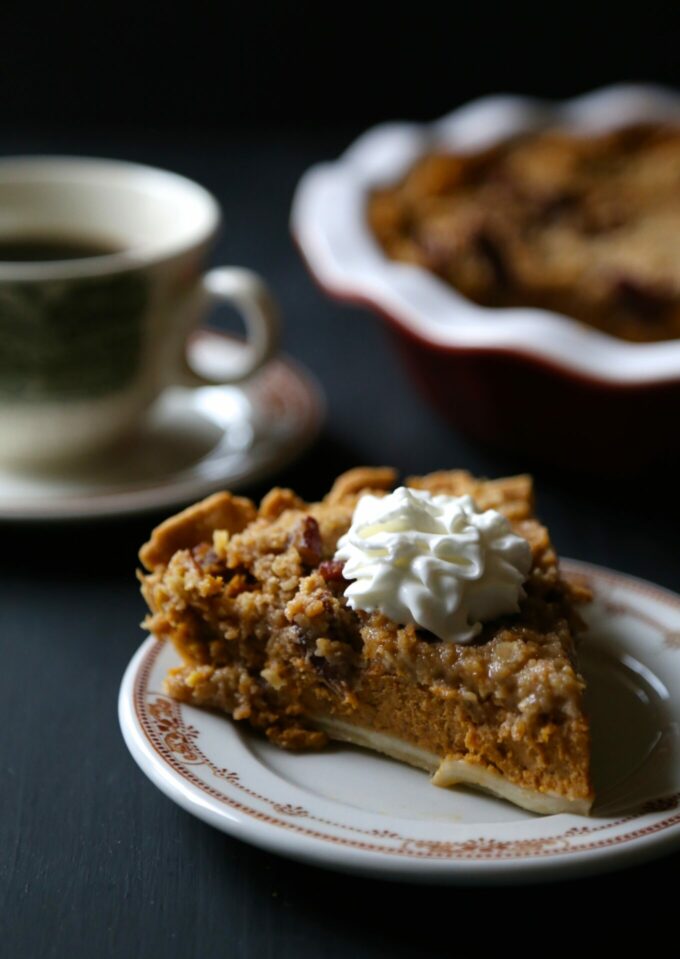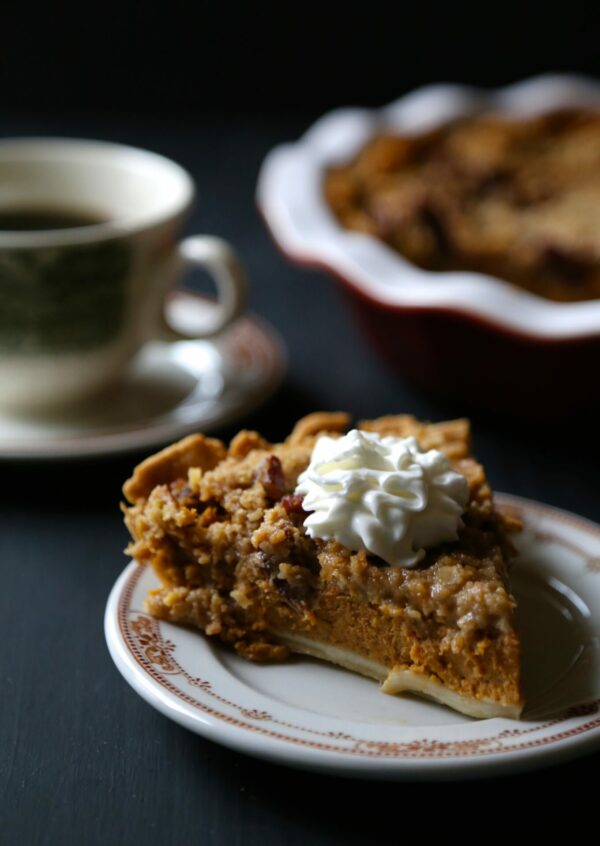 I'll make you a deal.
Here's the deal. Are you ready? Like ready, ready?
Today, I made you a pie. Here's the deal. Are you ready? What the frick. It is echo-y in the blog world today. Geesh.
I made you a pie, but not a full on pie-pie. I know I am going to get 2,398 stink eyes, mean mugs, and psshshhtssh's, so I will throw it on out and see where this lands. I don't like pie.
I know, I know, then why the flip did you make pie, Lauren? Gosh.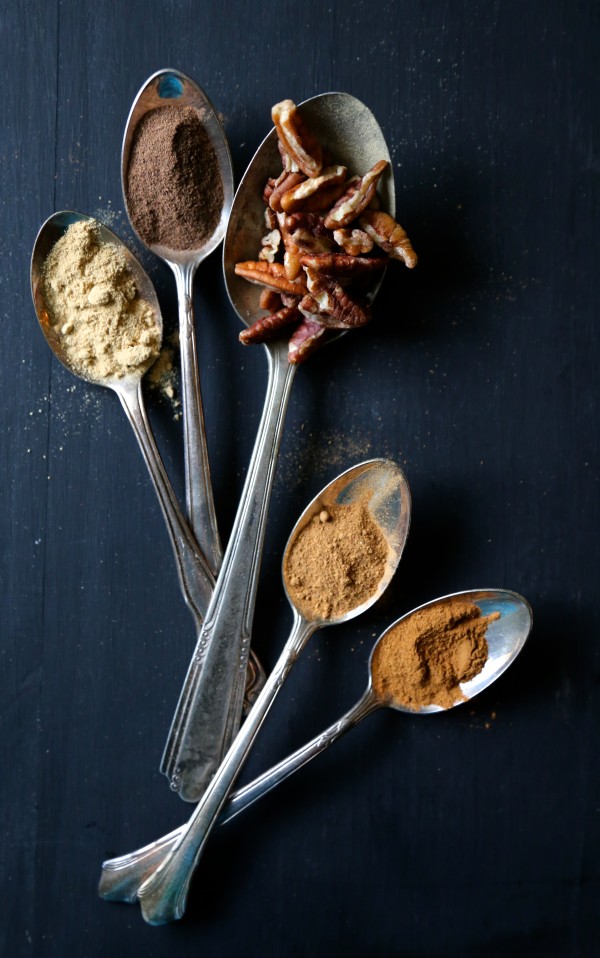 The truth, I realize there is a less than 1% group of us non-pie lovers out there in the world. So, to be fair, I knew deep down in my cake, brownie- loving heart that I needed to make y'all a pie. After all, Thanksgiving is like five minutes away. But wait. The deal. Remember the deal? Here's the deal. Are you ready?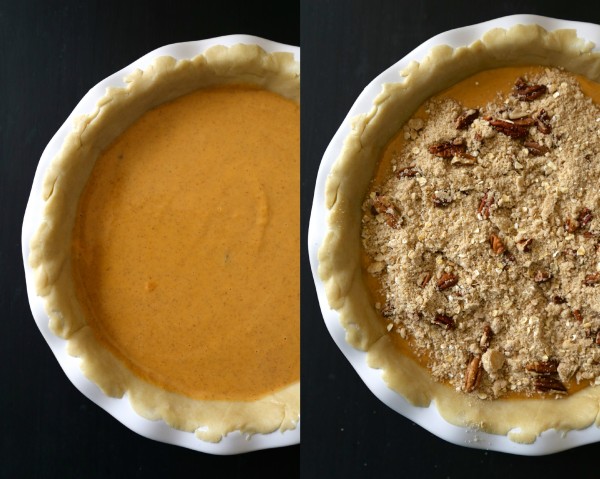 I made you a pie, but with store bought crust. Now, before you completely break up with me, this pie is like legit, legit because it has giggle juice in it. Bourbon and pumpkin are the batman and robin of Thanksgiving. Fighting to save our baked turkeys and keep pie cases spinning. But the pie also has a homemade filling filled with cinnamon, nutmeg, allspice, and topped with a pecan streusel.
So, the deal, when it's comes to pie, I'll meet you halfway. You bring the crust and I'll bring the filling? Deal? Deal.
Now, who wants a slice….or two?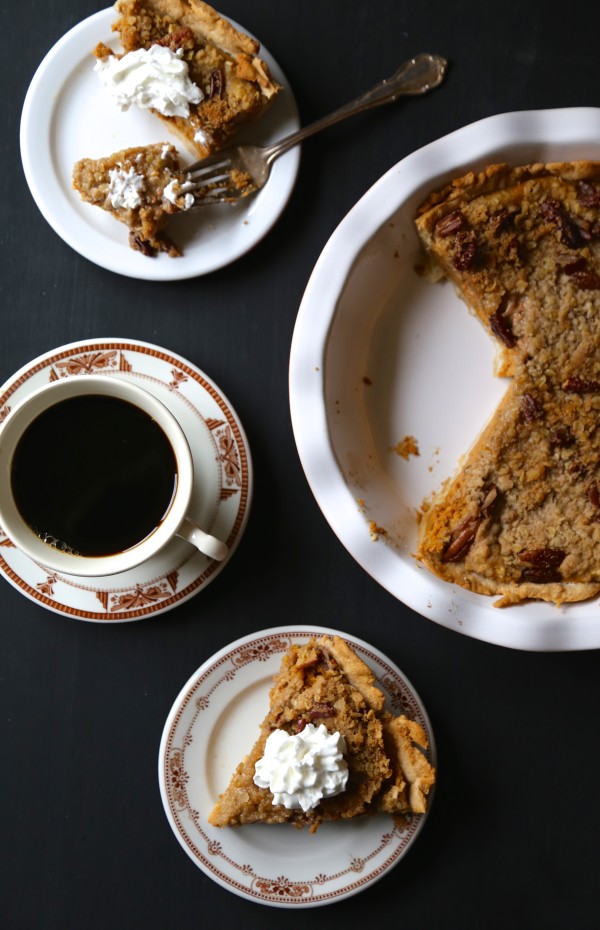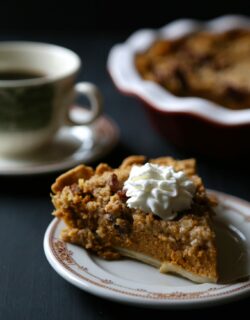 Bourbon Pumpkin Pie with Cinnamon Pecan Streusel
Ingredients:
for the crust:
1 unfrozen packaged pie dough
for the filling:
3/4 teaspoon ground cinnamon
1/4 teaspoon ground allspice
1/4 teaspoon ground ginger
1/4 teaspoon ground nutmeg
1/8 teaspoon ground cloves
2 eggs
1 15oz can pumpkin puree
1 14oz can sweetened condensed milk
2 tablespoons bourbon
for the streusel:
1/3 cup brown all-purpose flour
1/3 cup dark brown sugar
1/4 cup oats
1/4 cup pecans, chopped
3/4 teaspoon cinnamon
1/8 teaspoon ground ginger
2 tablespoons unsalted butter, cubed
2 teaspoons water (more if needed)
Directions:
Preheat an oven to 375 degrees.
for the crust:
Roll out the pie dough into a 12 inch circle. Transfer the dough to a 9-inch pie plate. Cut away any overlap.
for the filling:
In a large bowl, combine, cinnamon, allspice, ginger, nutmeg, cloves, eggs, pumpkin puree, condensed milk, and bourbon.
for the streusel:
Combine all ingredients into a bowl making sure the butter and flour have been completely combined.
Next, pour the filling into the pie crust. Sprinkle the streusel topping onto the filling. Bake for at least 45 minutes and let cool completely before serving. Garnish with whipped cream if desired.
adapted from Cooking Light Magazine
All images and text ©