foodie fridays: cherry ginger bourbon fizz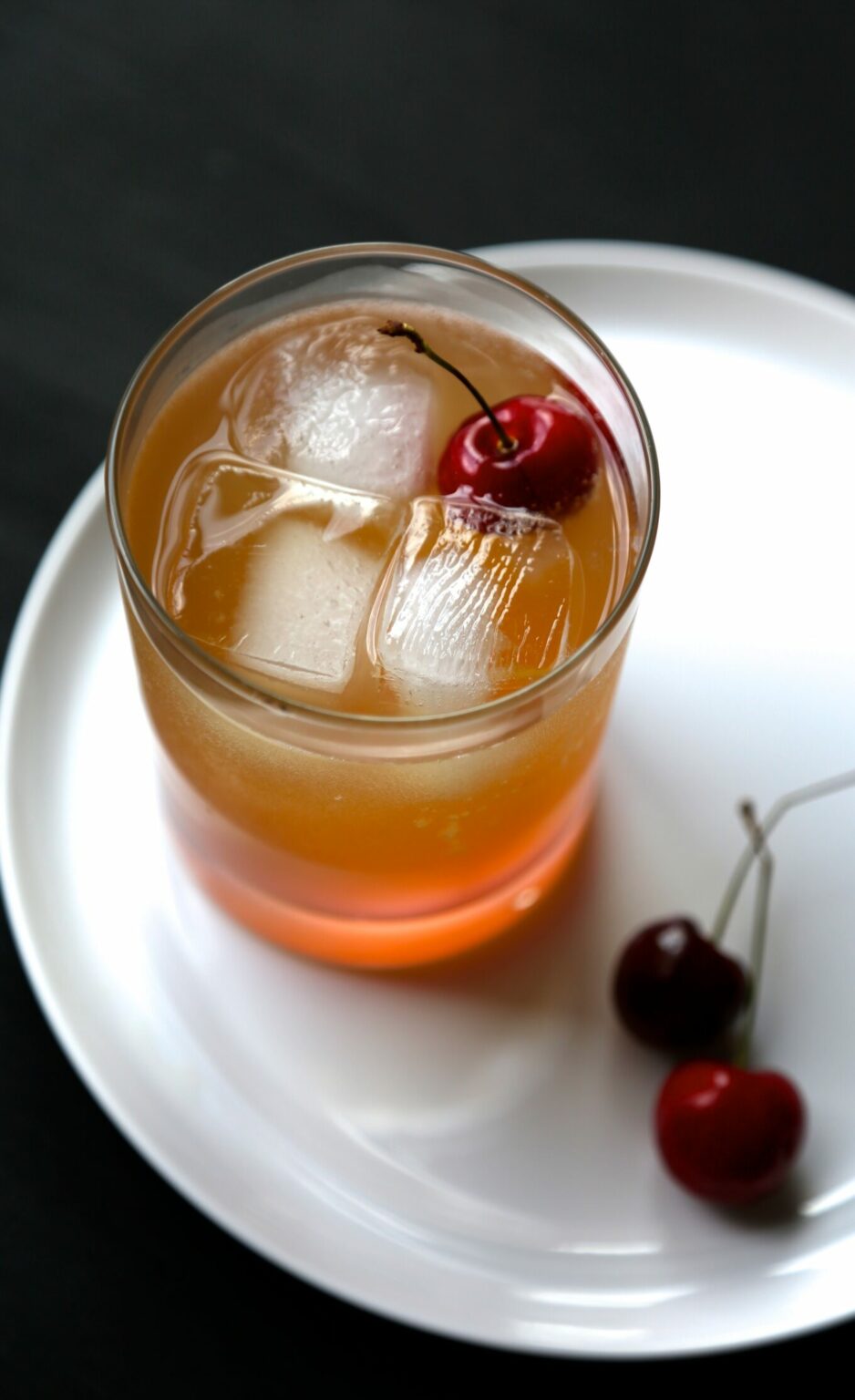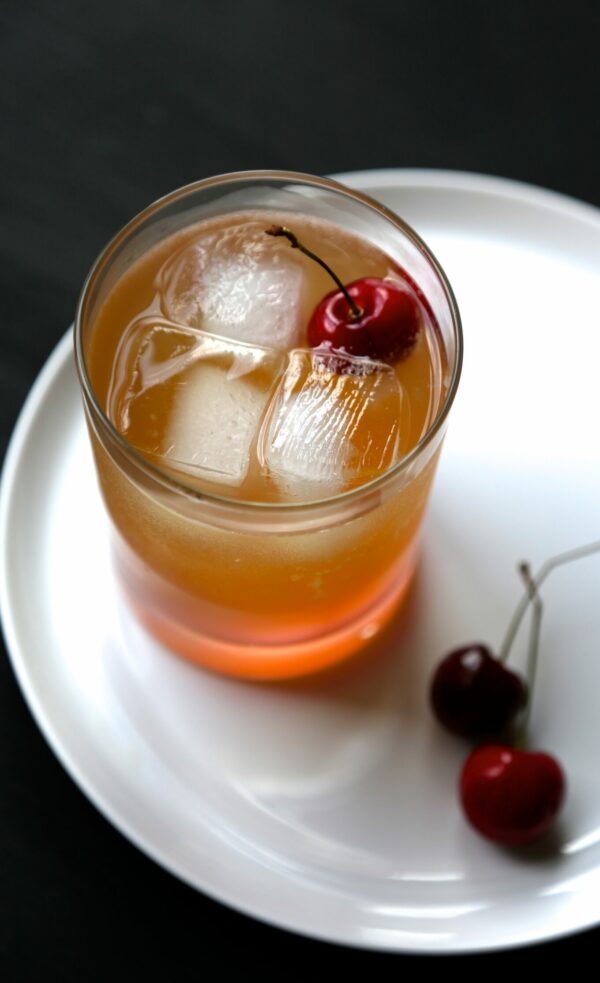 Today, Mr. B and I are bound for Biarritz, France!
I still can't believe it's actually happening.
We've been planning this trip theoretically for over six years. Better late than never? Every year when summer would roll around, we would be sitting on the couch, Al Bundy-style staring at each other, "So, you wanna' go to France? Shoot, I sure do." And then that would be the end of the conversation. Because life would automatically burp up seventeen things that would keep us from going.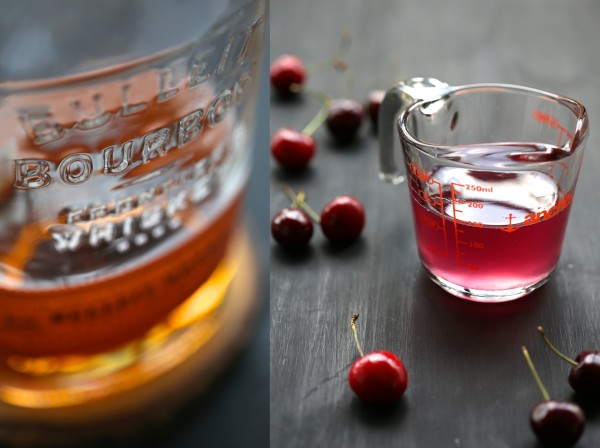 Well, this year we decided no more excuses. If visiting southern France was going to be a reality, we would have to pull the trigger. And that's what we did. Life is to short to worry about the ins, outs, and what-have-you's. Sometimes you just have to jump or get comfortable standing on the ledge. I'll tell you where I would rather be.
Anyways, I will be limiting my posts over the next two weeks. My whole focus of this trip is to get lost, experience adventure, eat the shit out of some pastries, and drink as much French giggle juice as I possibly can. Oh, and speaking of giggle juice, I thought a proper cocktail would be the perfect way to say, "Bon Voyage."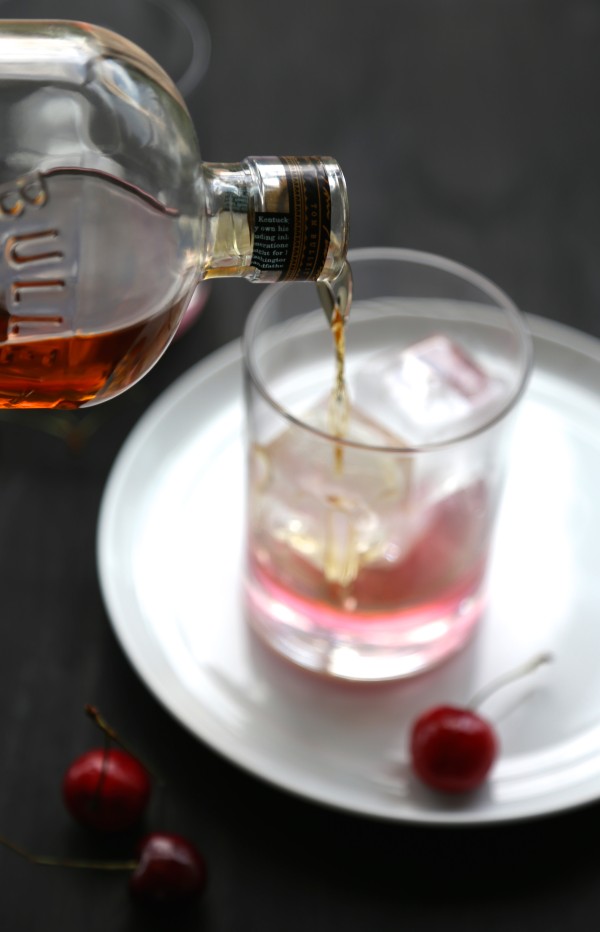 Since wine and bubbles are going to be my go-to while we are there, I figured yours truly could sip some bourbon before we head over the pond. This Cherry Ginger Bourbon Fizz has just the right amount of effervescence from the ginger beer and a sweet touch for the cherry simple syrup. Add a little bourbon and you have a cocktail fit for any occasion.
And now, on with the show!
PSA: I will posting about our adventure on Facebook, Instagram, and Twitter. So, make sure and follow me to get the latest and greatest. Also, I will be using the hashtag #cgmtravel!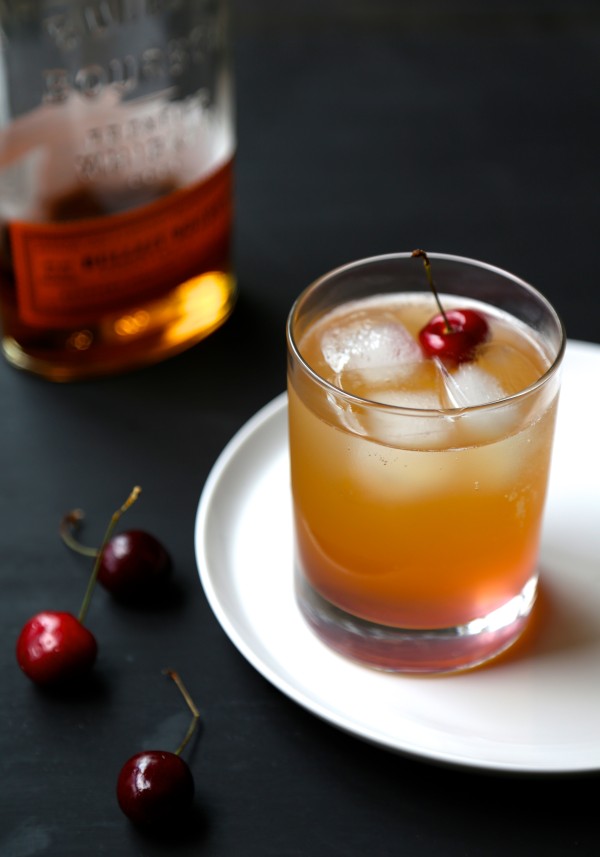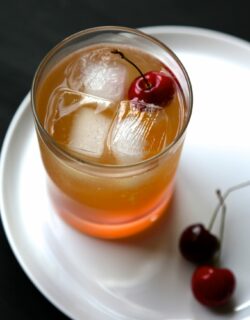 Cherry Ginger Bourbon Fizz
Ingredients:
1/2 cup granulated sugar
1/2 cup water
2 tablespoons maraschino cherry juice
1 tablespoon grated ginger
1 cup Bourbon
Ginger Beer
Ice cubs
Lime wedges, garnish
Maraschino cherries, garnish
Directions:
In a medium saucepan over medium heat, add sugar, water, cherry juice, and fresh ginger. Bring to a simmer and stir until sugar has dissolved. Remove from heat to cool completely.
Fill a cocktail glass halfway full with ice. Pour 1/4 cup of bourbon into the class. Add about a tablespoon or so of the simple syrup. Fill the glass the rest of the way with the Ginger Beer. Garnish with lime wedge and cherry.
All images and text ©