foodie fridays: easy five minute fudge with gingerbread marshmallows & caramel sauce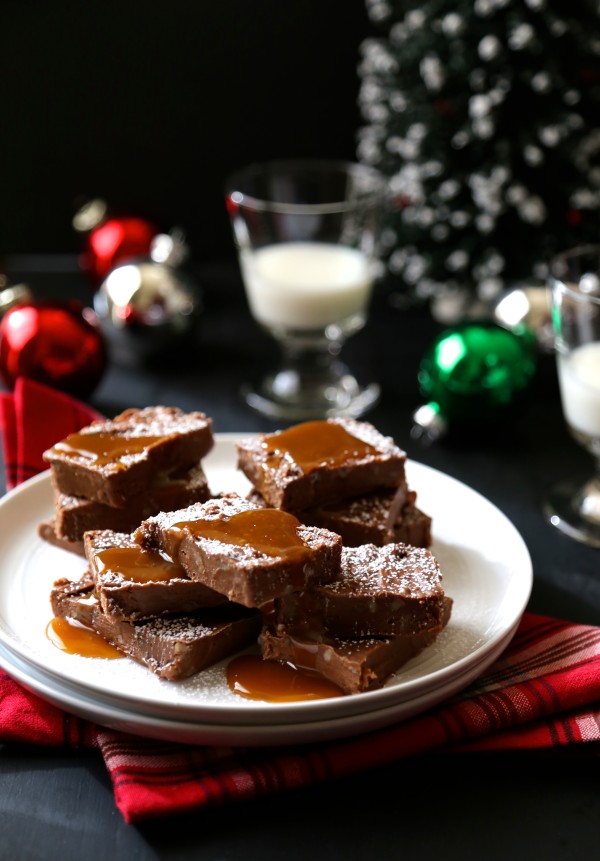 Growing up, I had a lot of great-aunts around me.
As a seven year-old kid, I didn't really understand how awesome they were. I thought, "GOSSSSSH", there are sooooo many old people here that smell like mothballs and wear wallpaper-flower dresses. Okay, not really. They really smelled like butterscotch and had dresses with giant shoulder pads. But, as you might guess, I was a wee-bit of the dramatic side.
What I didn't realize then, was having a lot of "greats" meant there's was a good chance I'd live a long and healthy life. Most of my great-aunts lived well into their 90's; and yet, the best part was, that they stayed sharp as tack. I can only hope that the day I turn 90, I am still full of sass and shakin' my tookus.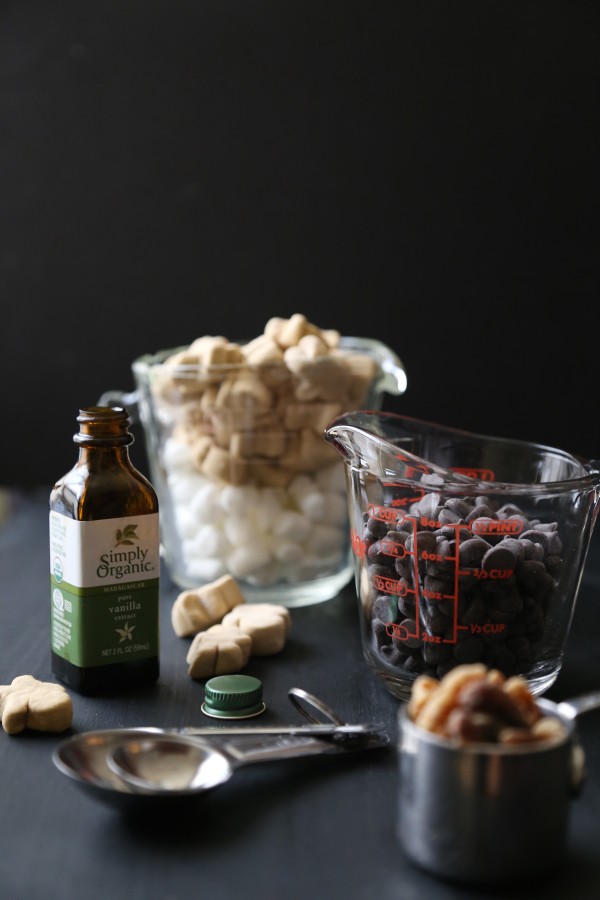 Even though I didn't fully "get" my elders when I was a youngin', I will say, I had one particular great-aunt that I really admired. My Great Aunt Zel was a jokester and she made the most insane fudge over the holidays. Thick, chocolaty, nutty fudge that was so delicious, you'd have a hard time leaving the dessert tray alone. Maybe that's how she stayed so young? She drank tons of red wine and was a chocoholic. Did you hear that Fountain of Youth?!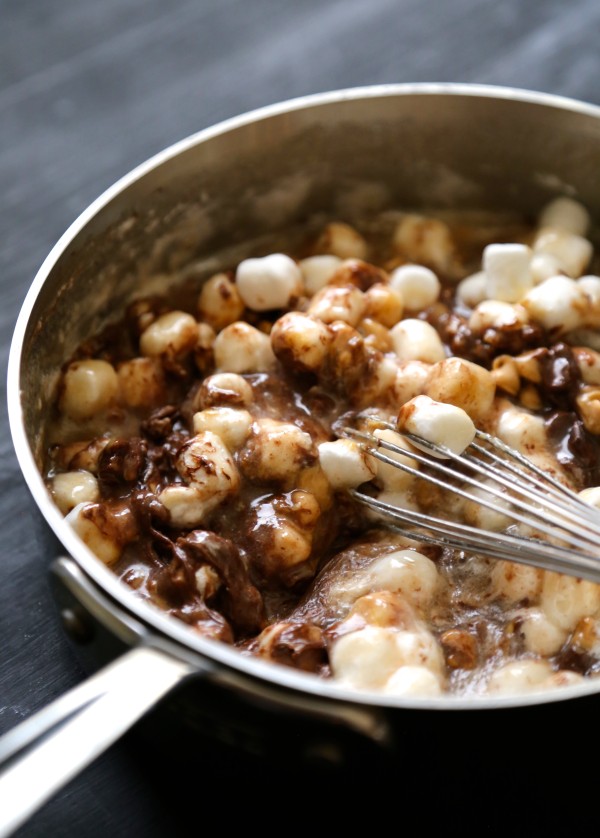 Anyways, this recipe I'm sharing today is inspired by her famous fudge. Note to self: grab the fudge recipe when I head home for the holidays. This recipe is super, super, like stupid super easy to make. Do you have five minutes? Great! Throw all the ingredients in a saucepan, melt, stir, pour into a pan, and let cool. Viola! Easy fudge in 498671.34 seconds.
But whatever you do, don't forget the gingerbread marshmallows. Seriously, life changing and elderly approved.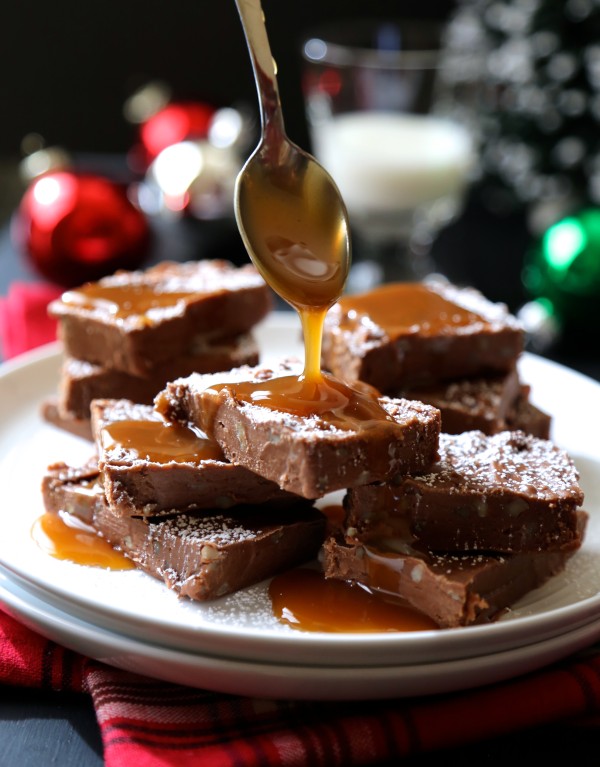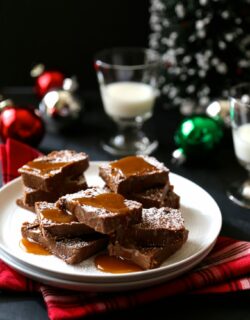 Easy Five Minute Fudge with Gingerbread Marshmallows & Caramel Sauce
Ingredients:
2/3 cup carnation canned whole milk
1 2/3 cup granulated sugar
1/2 teaspoon kosher salt
1 cup gingerbread marshmallows
1/2 cup mini white marshmallows
1 1/2 cups semi-sweet chocolate chips
1 teaspoon vanilla
1/2 cup pecans, chopped
Confectioners sugar, dusting
Caramel sauce, garnish
Directions:
In a medium saucepan over medium heat, add milk, sugar, and salt. Heat to a slight boiling point until sugar has dissolved; about 5 minutes. Remove from heat and stir in marshmallows, chocolate chips, vanilla and pecans. Pour into a 9' inch square pan that has been sprayed with non-stick cooking spray. Let the fudge set.
Once the fudge has set (at least 30 minutes at room temperature), cut 9 squares. Place them on a plate, dust with confectioners sugar and caramel sauce.
All images and text ©