old fashioned challah bread pudding with whiskey sauce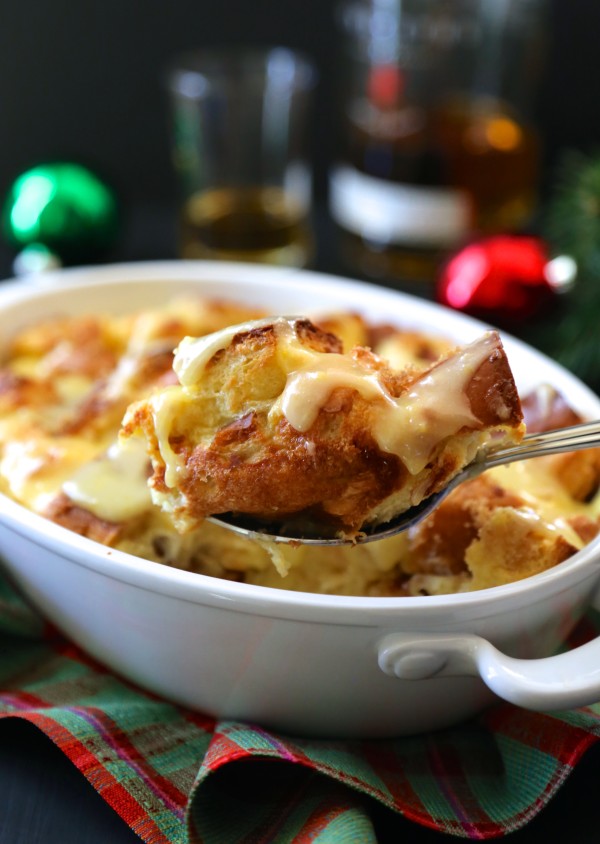 I've been feeling really sentimental these past two weeks.
Maybe the holidays are to blame? Every recipe I've written, marinated, roasted, baked, sauteed, and burped up (figuratively of course) has a connection to some one or some experience. I realize as a food blogger this is 98.498% the reason why I even blog in the first place, but I feel the holidays really amplify that nostalgia.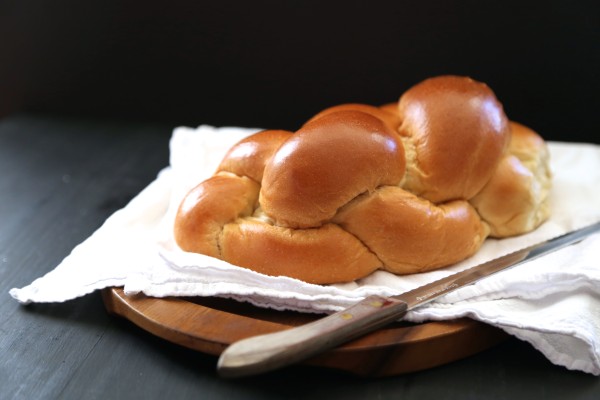 Or, this overload of nostalgia could be brought on by a little HBO Series called, Sonic Highways. If you haven't watched this series, stop what you are doing right MEOW and watch it. Dave Grohl, the lead singer of the Foo Fighters, takes you on this rock journey where the Foo Fighters record and write songs at famous studios in eight different cities. Thus, the name of their new album and the series Sonic Highways.
The cities include – Nashville, Austin, Chicago, NYC, L.A. D.C., New Orleans, and the place where it all started for Dave: Seattle. I remember as a teen watching Nirvana and thinking these guys were so off their rocker. Only Nirvana could get away with the Nevermind album cover of the naked baby swimming after money. Or the Smells Like Teen Spirit video on MTV. This is also the time when I went to the boys section to buy flannel shirts at the Gap. Because I was hard core.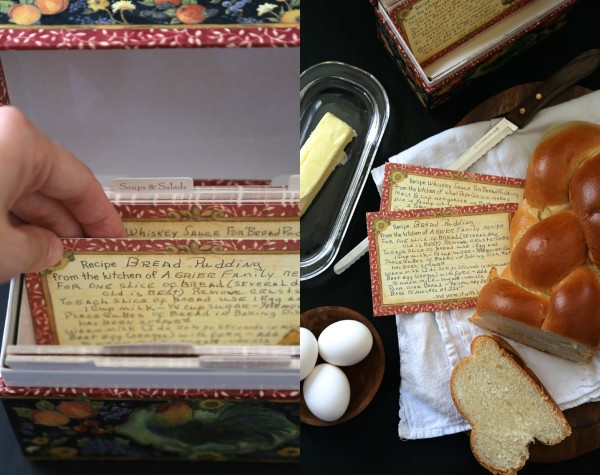 Anyways, the whole point of the series boils down to connection. Music reflects the current time; it reminds us of who we were when the song was written, and where we were as a society. Music is a medium that connects us. And with that connections, music reminds us to take care of each other.
After watching this series and practically balling at the end of it, I decided to whip up a big dish of nostalgia. This bread pudding recipe is Mr.B's Granny's recipe. When we got married she hand wrote many of the family recipes for me to have. I have never made her version of bread pudding and with it being almost Christmas, I thought it was fitting.
The recipe is very straight forward, eggs, milk, sugar mixed with bread cubes. I switched it up a bit and added buttery challah as well as some brown sugar on top. Baked it until golden perfection and drizzled some whiskey syrup over all.
Now, grab a spoon and dive in. Grohl and Granny approved.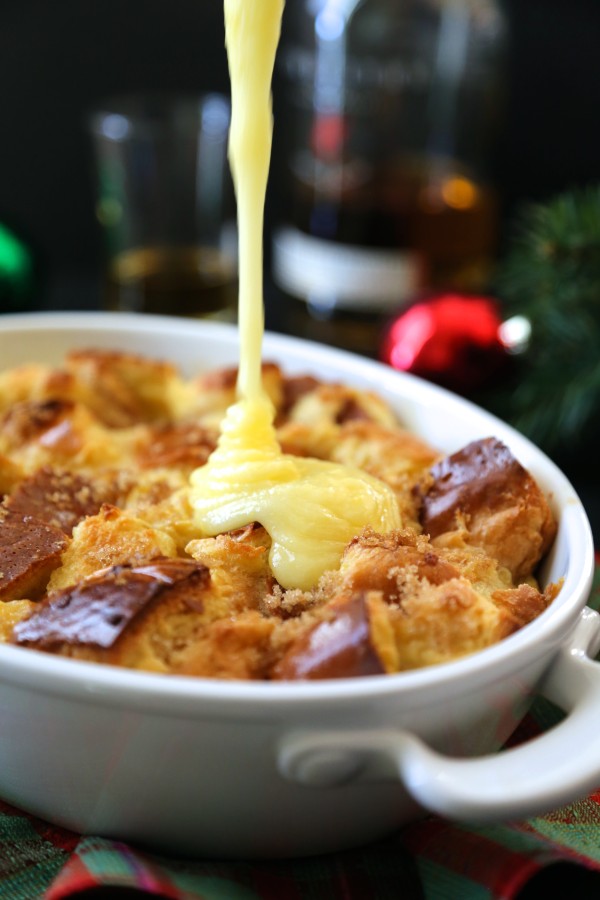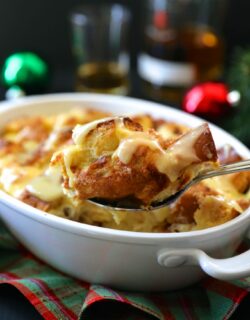 Old Fashioned Challah Bread Pudding with Whiskey Sauce
Ingredients:
for the bread pudding:
1 loaf challah bread, cubed (about 3 cups)
4 beaten eggs
1/2 teaspoon kosher salt
1 cup granulated sugar
1 cup whole milk
1 teaspoon vanilla extract
3 tablespoons brown sugar
2 tablespoons unsalted butter
for the whiskey sauce:
1/2 cup unsalted butter
1/2 cup granulated sugar
1 egg yolk
2 tablespoons water
2 tablespoons bourbon
Directions:
for the bread pudding:
Preheat oven to 350 degrees.
Spray a 9X13 casserole dish with non-stick cooking spray. In a large bowl, combine bread, salt, eggs, granulated sugar, milk, and vanilla extract. Pour the pudding mixture into the casserole dish and let it sit for 10 minutes. Sprinkle the top with brown sugar and butter, and bake for 35 to 40 minutes. Remove from oven and while still warm, pour bourbon sauce over the top. Serve immediately.
for the whiskey sauce:
In a medium saucepan over medium heat, melt butter. Add sugar and egg yolk. Cook and stir until thickened about five minutes. Remove pan from what and cool partially. Stir in bourbon and serve immediately.
All images and text ©