foodie fridays: ginger pumpkin bourbon fizz with cinnamon sugar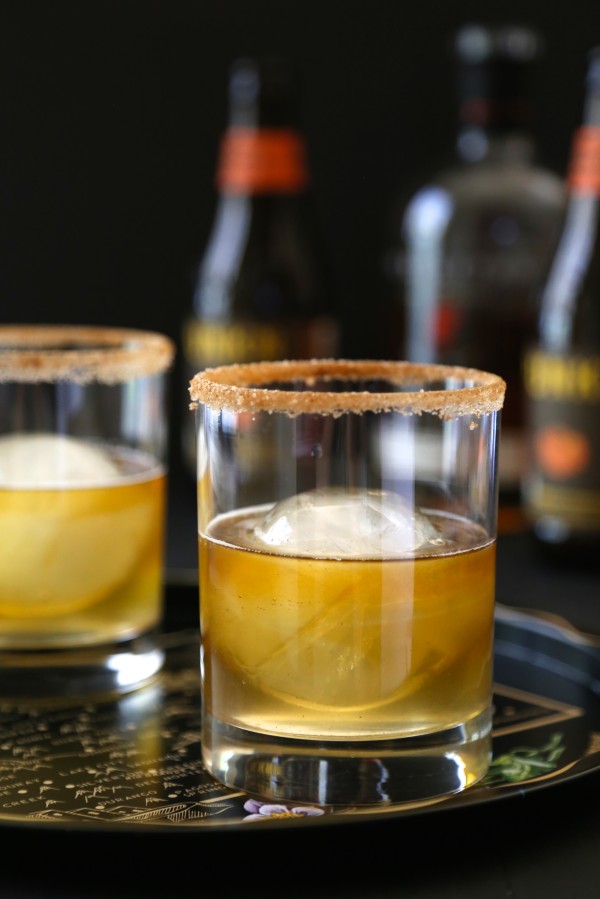 Let's fall into the weekend.
Not so much, T-I-MMMMMM-B-E-R kind of fallin'. Lord knows we need to, sometimes. You now what I'm talking about…..when Friday should have arrived 24 hours earlier with a sh$t eating grin and a giant neon unicorn.
Since it is the first official weekend in autumn, let's fall into gradually.  As in dust off those knee high boots, lay out your twenty-seven different options for layers(!!), pencil in that pumpkin patch visit, Google thirty-something appropriate slutty Halloween costumes (do what?), and stock the fridge with pumpkin beer.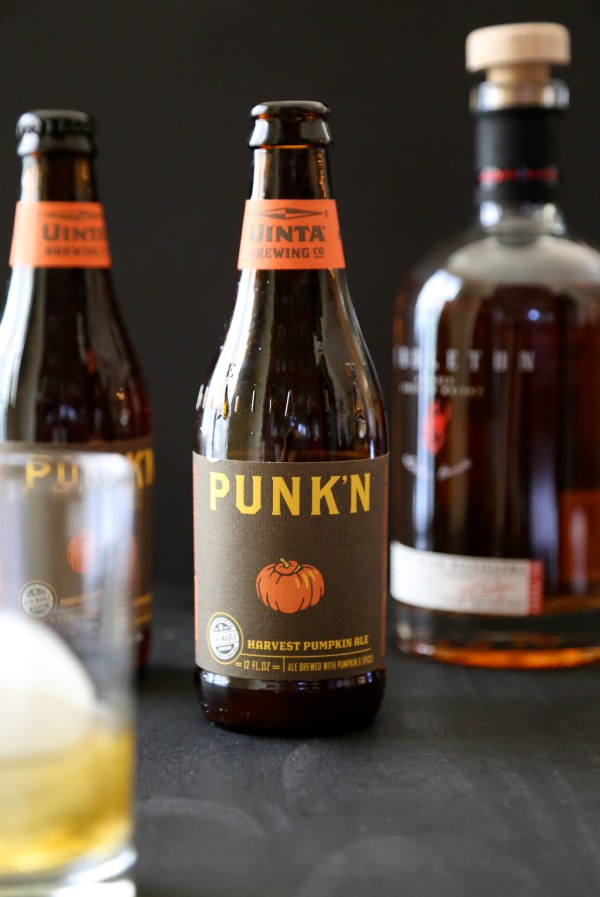 Why rush autumn? After all, isn't it the best out of the four seasons according to Pinterest? I don't know about you, but I'm planning on pumpkin-ing, boot-ing, sweater-ing, latte-ing, tailgating, foliage seeing, and trick-or-treating the shizz out of fall. There are zero wrong decisions to make in fall, especially when it comes to pumpkin and giggle juice.
Truth: when I thought of this cocktail, I was worried it would be all kinds of Malt Liquor nasty tasting.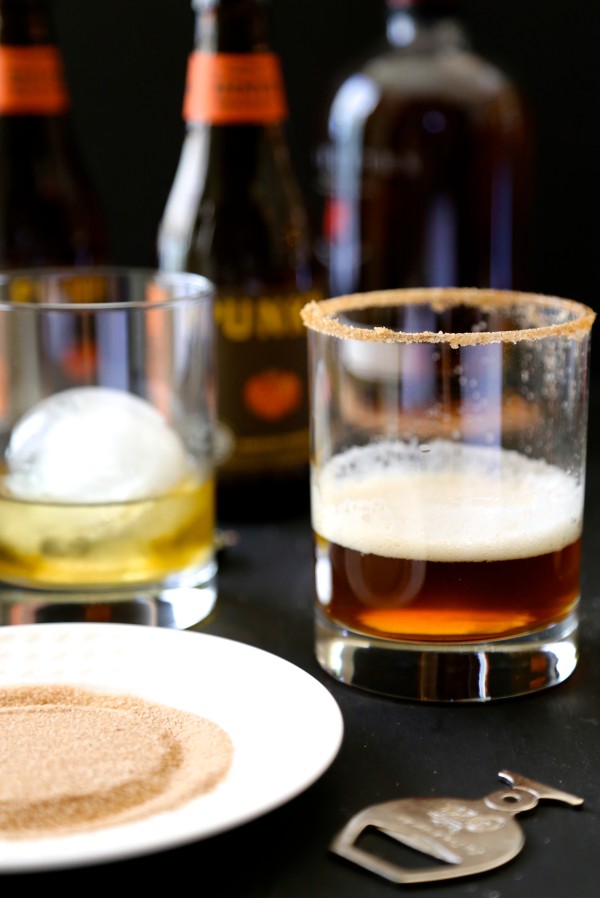 I feared the pumpkin beer and bourbon would start fencing for control over the dominate taste. Well, the peacemaker between these two was definitely the ginger simple syrup. The simple syrup combines the bourbon and pumpkin beer into a smooth mixture with a slight spicy explosion. Plus, let's not forget about the cinnamon sugar rim. A little birdie on Instagram told me, and I was hooked.
So, grab a cocktail, and let's fall into this autumn weekend.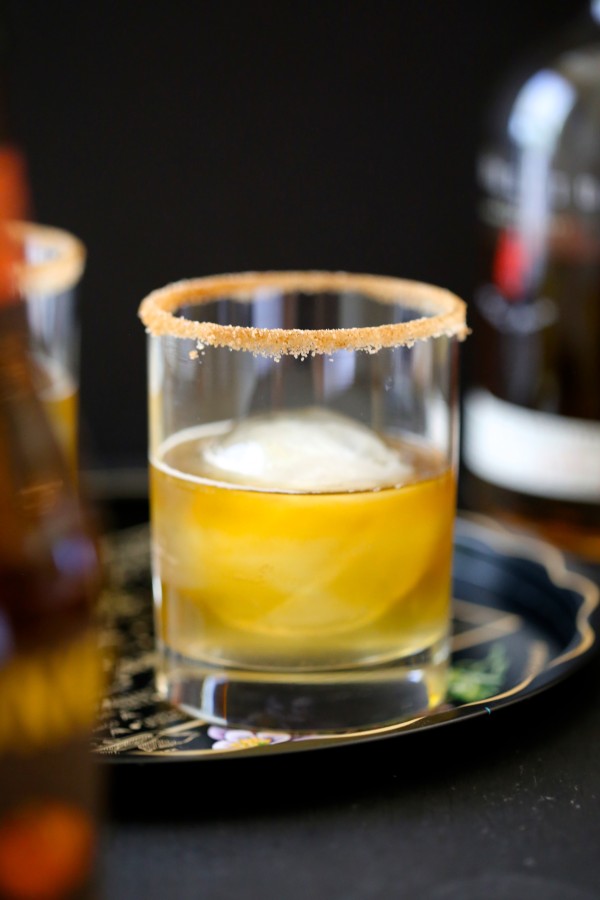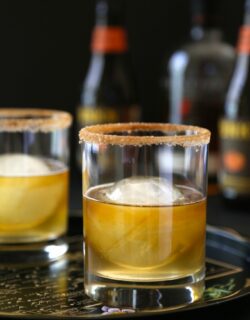 Ginger Pumpkin Bourbon Fizz with Cinnamon Sugar
Ingredients:
1 tablespoon fresh ginger, grated
1/2 cup granulated sugar + 3 tablespoons
1/2 cup water
1/2 cup bourbon
2 bottles pumpkin beer
1 teaspoon cinnamon
lemon wedge
Ice
Directions:
In a small saucepan, combine ginger, 1/2 cup sugar, and water. Bring to a slight simmer and stir until sugar has dissolved about 2 minutes. Remove from heat and cool completely.
Combine cinnamon and 3 tablespoons sugar and pour it onto a plate. Next, take the lemon wedge and rub the rim of the glass. Take the glass and dip the rim into the cinnamon sugar mixture. Add the ice cube, 1/4 cup of bourbon (or less), some of the simple syrup (about 2 to 3 tablespoons), and fill the remaining with the pumpkin beer. Repeat with remaining glasses. Cheers!
All images and text ©