double layered puff pastry reuben casserole with brown butter rye breadcrumbs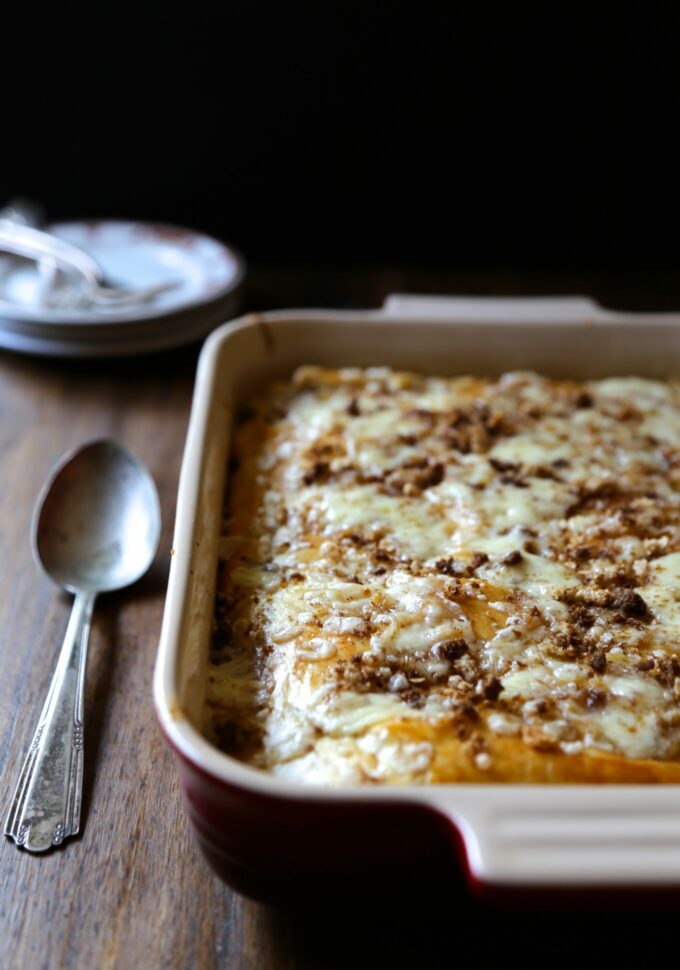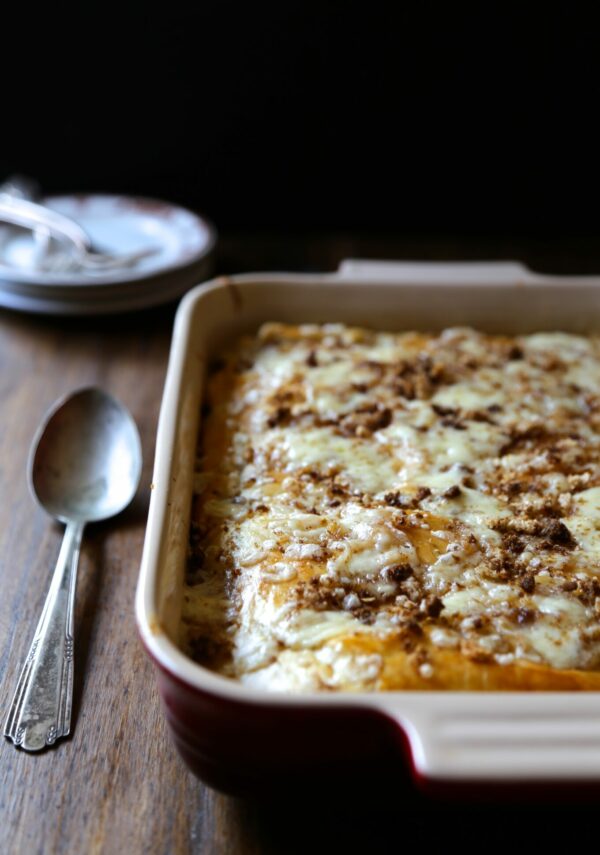 Non-negotiable.
What things in your life are non-negotiable?
And I mean this in the non-selfish, non-bossy, let's talk real life hold-your-ground kind of non-negotiable. It can be as simple as never texting when you are driving. Or, never drinking a warm beer.
Or, starting the day with a made bed is non-negotiable. Fun little factoid: studies show successful people always make their bed in the morning!
Or, being honest when someone orders up a giant poo-poo platter and telling them their s$*t stinks.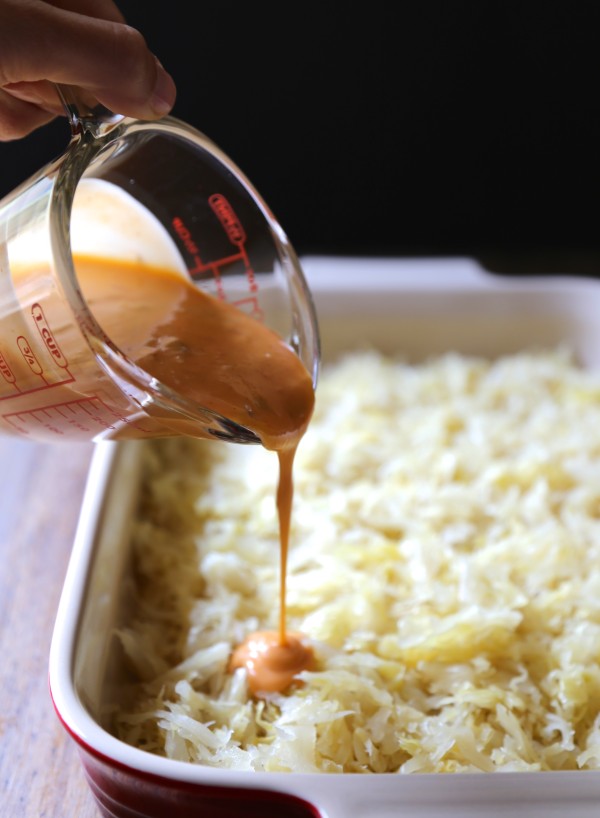 In my world, impromptu dance parties are definitely non-negotiable. There's something about breaking into a running a man randomly while I'm cooking dinner that makes me happy.
Also, being on time is non-negotiable. My high school softball coach told me, "If you are early you're on time. If you are on time you're late. And if you're late, don't show." That saying stuck with me like a fly on molasses.
And the ingredients in this Reuben casserole are non-negotiable.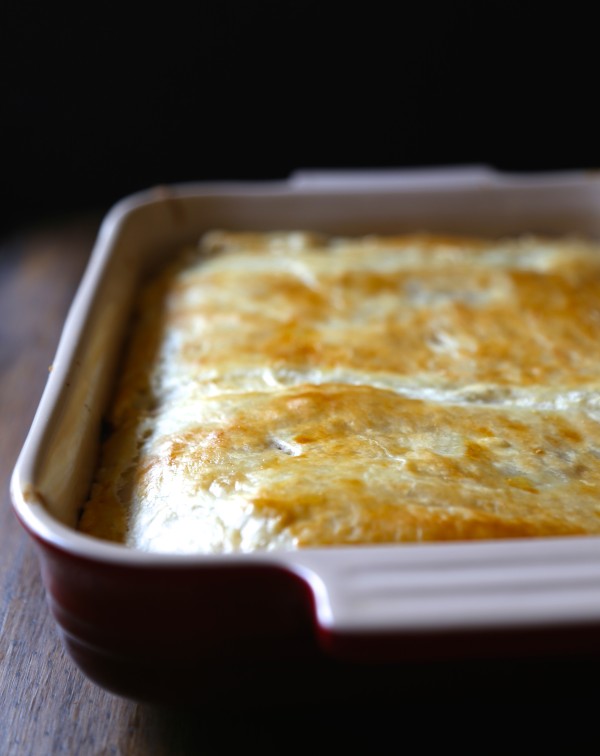 You guys. This Reuben casserole…GAH! If you are obsessed with Rebuen sandwiches like Mr.B and I, this is for you. I was a little worried about the whiskey tango casserole factor when making it, but Mr. B said the layer of puff pastry keeps it classy. Phew. Plus, what's not to like when melted Swiss cheese and brown butter rye breadcrumbs are involved?
Now, if you'll excuse me, I have some beer to chill and running man to perform.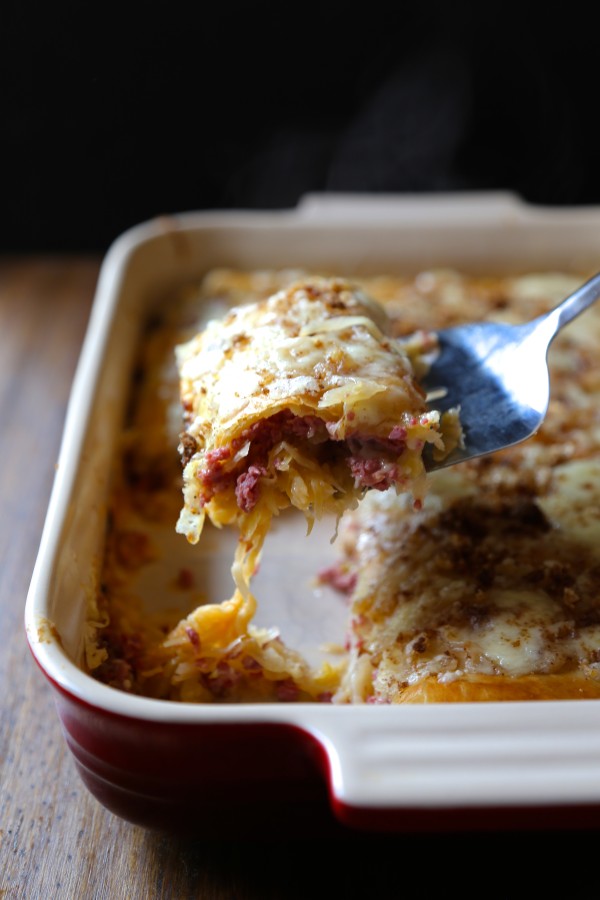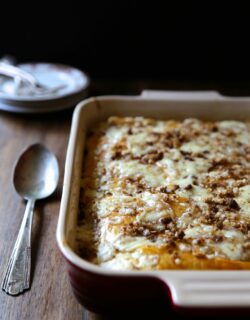 Double Layered Puff Pastry Reuben Casserole with Brown Butter Rye Breadcrumbs
Ingredients:
for the casserole:
4 cups cups saukerkraut, drained
4 cups corned beef, shredded
1 cup thousand island dressing
1 sheet puff pastry, thawed
2 1/2 cups swiss cheese, shredded
1 egg
for the brown butter rye breadcrumbs:
6 slices rye bread cut into cubes
2 tablespoons olive oil
pinch of salt and pepper
1 stick unsalted butter
Directions:
for the casserole:
Preheat an oven to 400 degrees.
Spray a 9x13 baking dish with non-stick cooking spray. Put 2 cups of the sauerkraut onto the bottom and smooth so it's a single layer. Next, pour 1/2 cup of the thousand island dressing over the sauerkraut. Then top the dressing with 2 cups of the corned beef. Followed by 1 cup shredded swiss cheese on top of the corned beef. Repeat process again. Top final layer with puff pastry sheet making sure to cover the entire casserole. In a bowl, whisk an egg and brush the top of the puff pastry with the egg wash. Make three slits into the puff pastry to allow air to escape. Bake for 35 minutes. Remove, sprinkle top with remaining swiss cheese and brown butter breadcrumbs. Bake for another 5 minutes until golden brown. Remove from oven, cool slightly, and serve!
for the brown butter rye breadcrumbs:
Preheat oven to 400 degrees. Spray a baking sheet with non-stick cooking spray. Place rye cubes on baking sheet. Pour olive oil over bread along with a pinch of salt and pepper. Bake for about 10 minutes or until golden brown. Set aside to cool.
Meanwhile, in a small saucepan, melt butter over medium-low heat. Stir the butter occasionally so it doesn't burn. It will take about 5 minutes for the butter to brown. You will know when it's done because it will smell nutty. Remove from heat and let it cool slightly. Put rye cubes in a food processor and pour about a couple tablespoons of the brown butter over the cubes. You will have some brown butter let over. Pulse a few times and until breadcrumbs appears.
All images and text ©