foodie fridays: leftover prime rib naan nachos with horseradish cream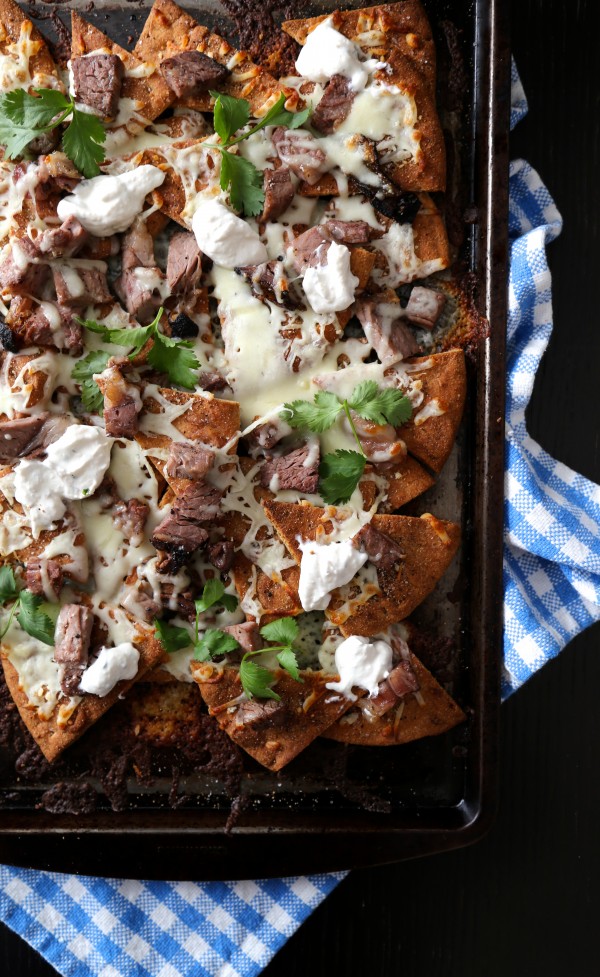 Leftovers.
We meet again.
The last time we met I decided turkey and stuffing were meant to keep the holidays happy by going inside a golden, delicious pizza pull-apart bread. Even though I don't exactly cheer for Team Leftover, I would gladly devour a pizza solely disguised as turkey round two.
But! What if I told you I think I have the pizza pull-apart bread beat? Every year, Mr. B and I are in charge of cooking Christmas dinner for my immediate family. We really enjoy cooking together, plus, it gives my parents a much-needed break!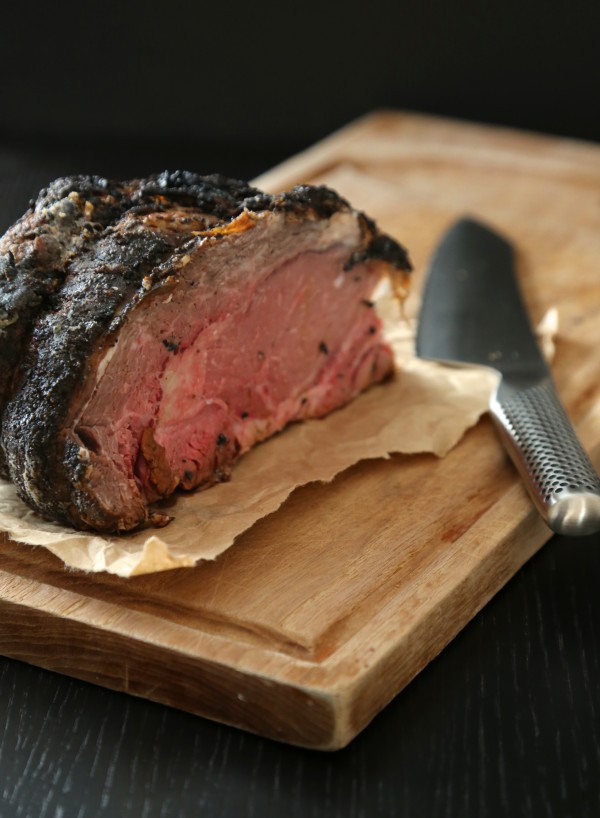 The main course changes depending on what we are craving, but I will say that prime rib makes an appearance more than ham, pork, or roast beef. There's something about slow roasted prime rib rubbed with a combination of ground coffee and brown sugar that makes me instantly break into the Carlton happy dance.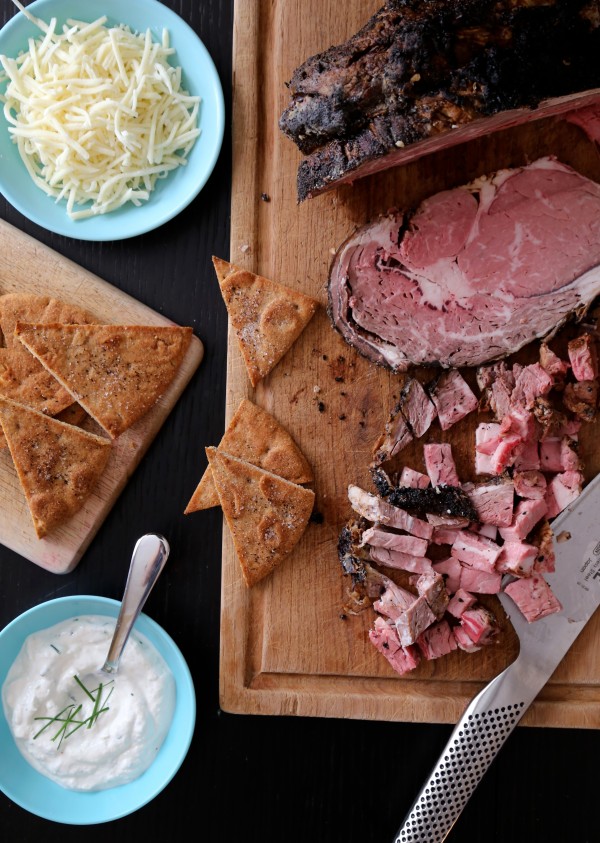 So, to keep the holiday train chugging along, I thought we could keep things simple, but tasty. That's why I am madly crushing on these leftover prime rib on naan nachos with horseradish cream. Nachos just make the world a better place. Throw some prime rib on top and you'll want to repeat the holidays.
And cue Tom Jones! "It's not unusual to be loved by someone……"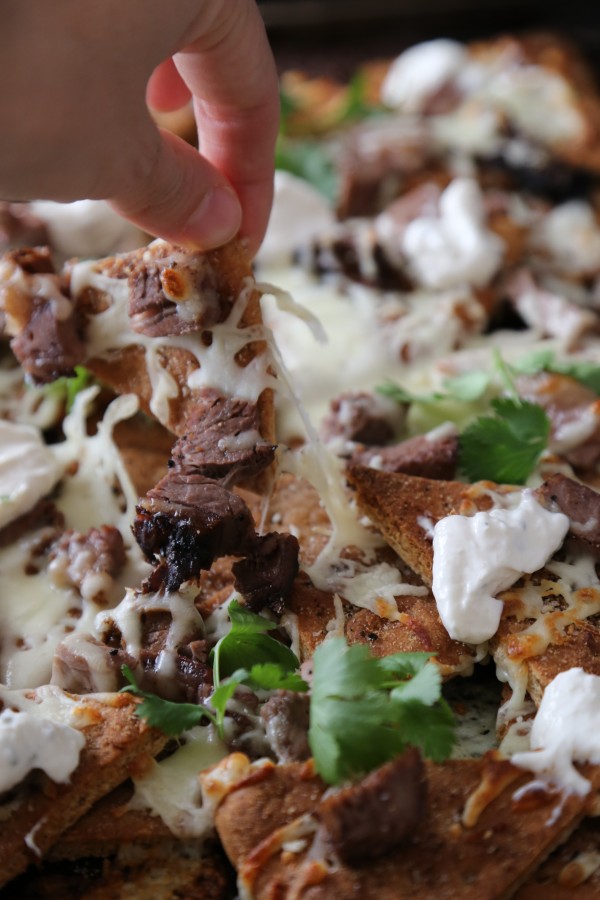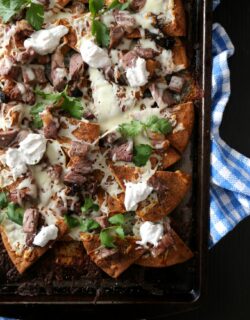 Leftover Prime Rib Naan Nachos with Horseradish Cream
Ingredients:
for the nachos:
4 pieces Naan flatbread, cut into triangles
1 pound prime rib shredded
1 cup provolone cheese, shredded
1 cup mozzarella cheese, shredded
parsley, garnish
for the horseradish cream:
2 cups sour cream
1/4 jarred horseradish, drained
1 tablespoon chives, minced
1 teaspoon white wine vinegar
1 teaspoon kosher salt
Directions:
for the nachos:
Preheat oven to 400 degrees. Place Naan triangles on a baking sheet and drizzle tops with olive oil and s&p. Bake for about 10 minutes or until crisp and golden. Remove from oven. Start layering the prime rib and cheese on top of the triangles. Place underneath the broiler until the cheese has melted and the prime rib has heated through. Garnish with parsley and horseradish cream.
for the horseradish cream:
Mix all the ingredients in a bowl. Place in the fridge for at least 30 minutes to let the flavors combine.
horseradish cream from Food Network
All images and text ©