jack and ginger cocktail (+ how to make homemade ginger ale)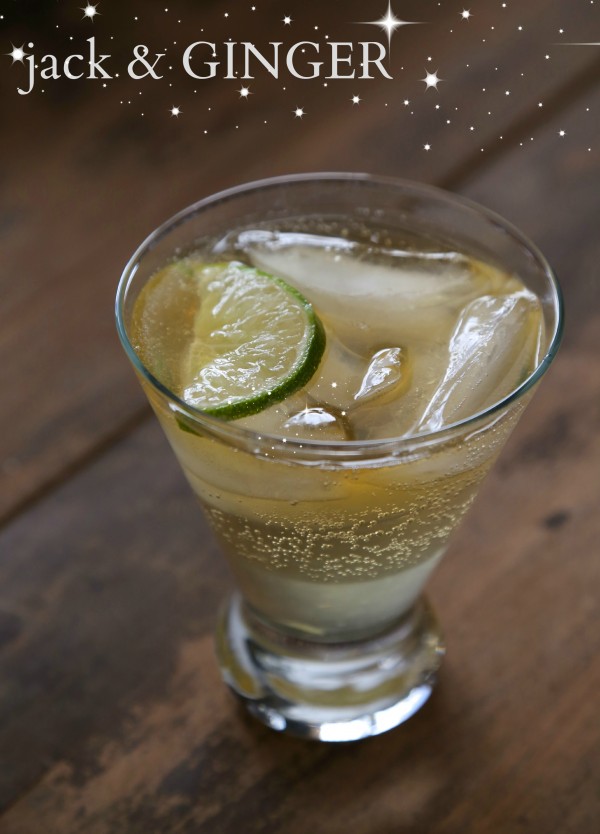 Christmas has come and gone, which means it's time to bust out the little black dress, high heels, some sparkly jewelry, and red lipstick.
I'm talking New Years, folks.
Something of which this thirty year-old old knows almost nothing.  Okay, that's not technically true. I do know they drop a big 'ol ball in the middle of Times Square and everyone counts down until the clock strikes midnight. But that's about as far as I go. See, I have a condition called "the sleeps". Once 10pm rolls around I start to get sleepy and have been know to occasionally doze off in the middle of a party. The funny thing is, you would think I had consumed way too much giggle juice, but really I am 76 years old and get tired.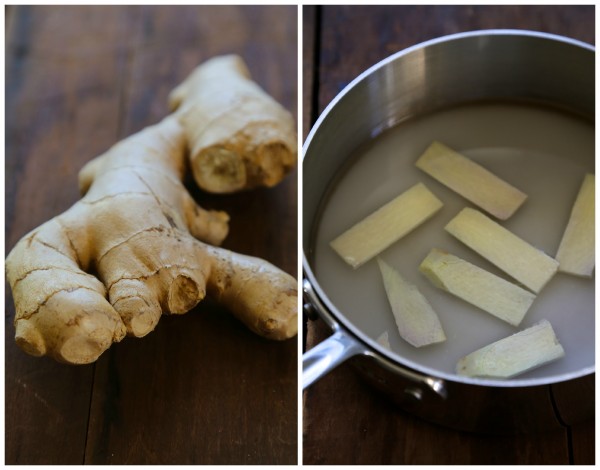 What will I be doing for New Years you ask? Well, since you asked, I will most likely be in my pjs cuddling up on the couch watching old movies. I might get a wild hair and have a few friends over for dinner with the required attire of pjs only. I am sure the details will sort themselves out. But I will be sipping on a few cocktails to ring in the new year.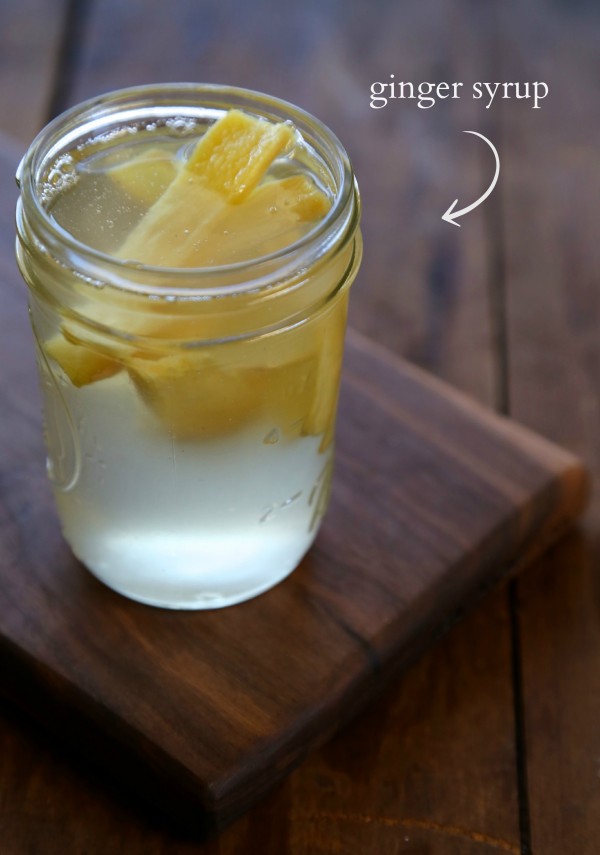 One of my favorites to sip on is a Jack and Ginger (basically its bourbon mixed with ginger ale). With 2014 approaching in like five minutes, I figure I need to expand my mixologist skills and actually make some homemade ginger ale. Did you know its super simple to make ginger ale?  Its just ginger simple syrup mixed with a squeeze of lemon or lime and tonic water. Add a little bourbon and you have a spicy Jack & Ginger.
Slip into your pjs and sip on into the new year with this cocktail.
Happy New Years, friends!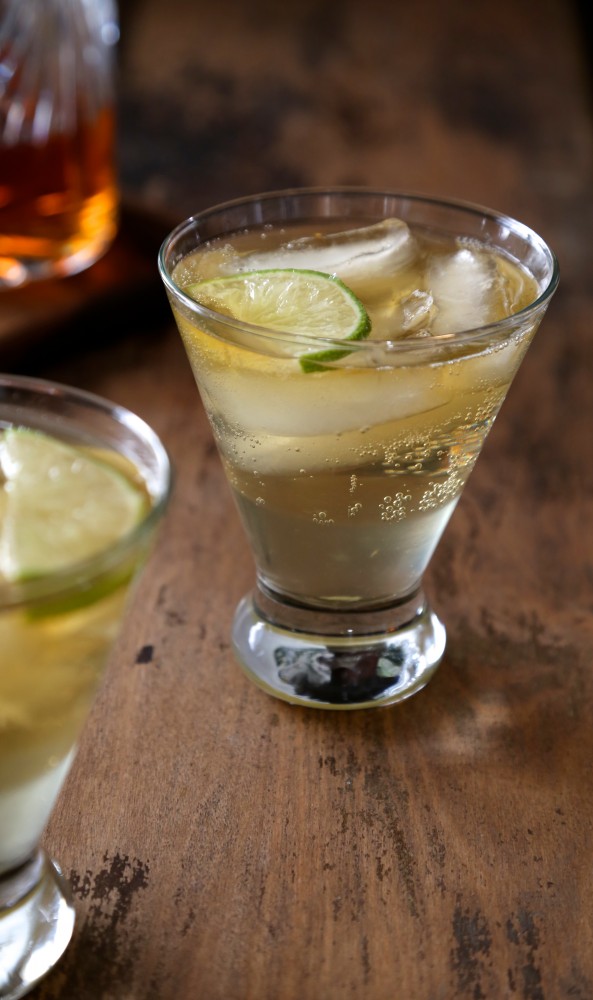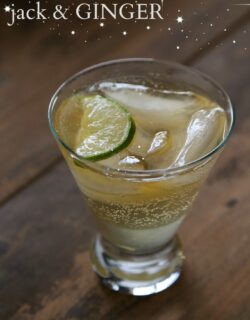 jack and ginger cocktail (+ how to make homemade ginger ale)
Ingredients:
to make the drink:
4 shots jack daniels or bourbon
ice
ginger ale
lime wedges, garnish
to make the ginger ale:
5 slices fresh ginger
1 cup granulated sugar
1 cup water
squeeze of lime
tonic water
Directions:
to make the drink:
Pour ice into a glass. Pour one shot of jack daniels into the glass and fill the glass with ginger ale. Garnish with a cherry.
to make the ginger ale:
In a medium saucepan, add the ginger, sugar, and water. Bring to a boil and then reduce to a simmer. Simmer for about 5 to 7 minutes or until golden brown. Remove from heat and let it cool slightly. Add the ginger syrup to a pitcher. Squeeze a little lime juice and fill the rest with tonic water. Stir to combine.
All images and text ©