foodie fridays: mini naan pizzas with chicken chorizo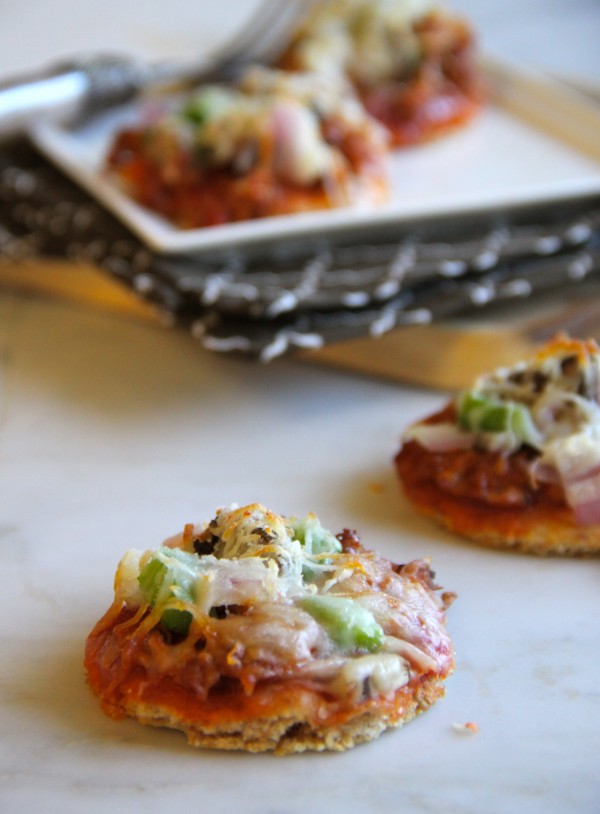 I was thinking the other day about bagel bites.
Do y'all remember pizza bagel bites?
Hmmmm….do they still make them?
Anyway, they were all the snack time rage circa 1992. If you don't remember the frozen classic, maybe this little jingle will help refresh your memory:
"Pizza in the morning, Pizza in the evenin', Pizza at suppertime! When pizza's on a bagel, You can eat pizza anytime!
It's okay, you can totally, "ohhhhhh yeah" right now.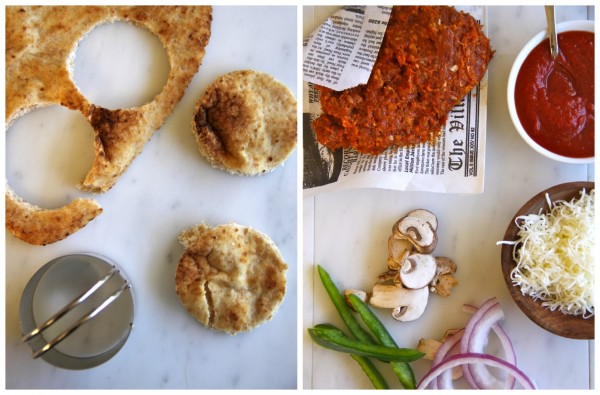 I'm not the biggest fan of frozen pizza in a box (seriously, DiGiorno, you don't taste like Giordano's delivery – a Chicago delish). Let's be real, reheating a box of processed food is almost the same as going to McDonald's. Who likes to admit to that? Unless your deep in the giggle juice, which is another story all together. So, I thought it would be fun to give this "blast from the past" a 2013 makeover.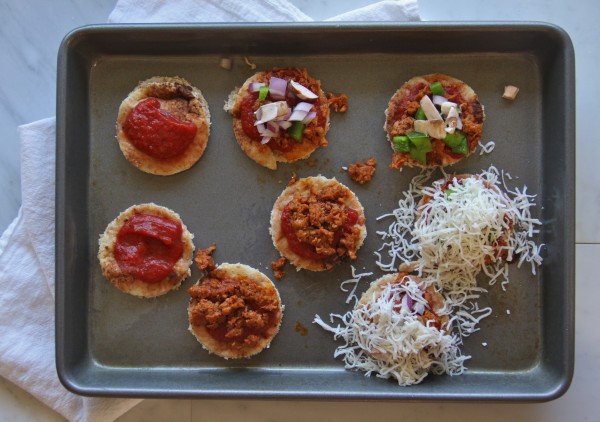 In keeping with the bite-sized pizza theme, I decided to use standard pizza toppings with a different twist for the dough. Enter, naan. I love me some buttery naan. Can I get an "amen?" I've made a couple of pizzas dishes in the past using naan as the crust. My opinion is, the naan keeps the pizza light and allows all the flavors to really soak in.
Plus, the chicken chorizo adds this spicy kick that make these bites playful enough for a snack or for a party. Either way, these naan bites will make you crave pizza morning, noon, and night!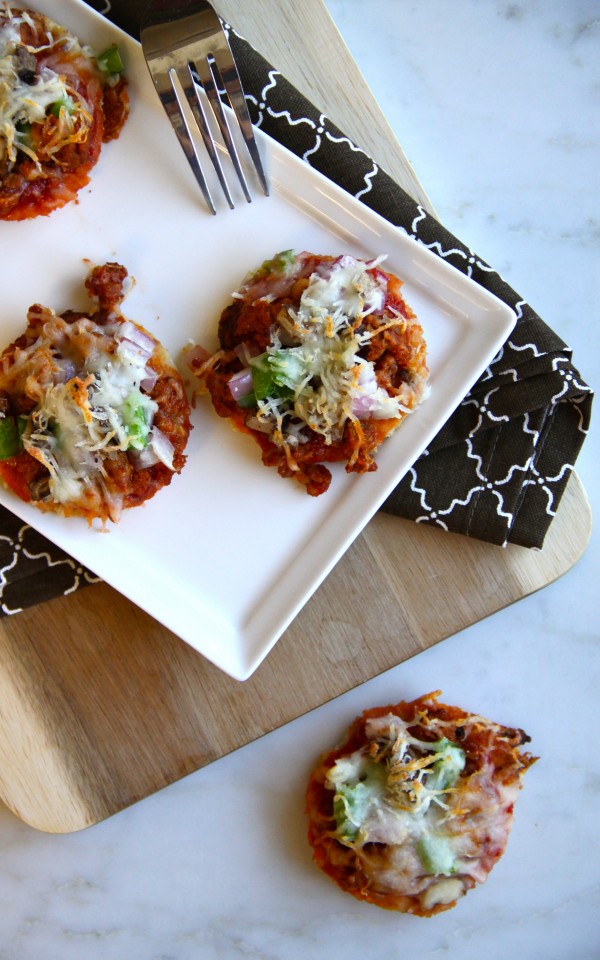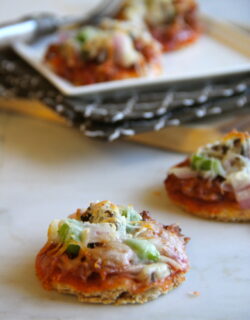 Mini Naan Pizzas with Chicken Chorizo
Ingredients:
1/2 lb ground chicken chorizo, cooked
1 package whole wheat naan (should be two pieces)
1 cup favorite pizza sauce
1 cup mozzarella, shredded
1/2 green pepper, diced
1/2 small red onion, diced
1/2 cup baby bella mushrooms, diced
Directions:
Preheat oven to 400 degrees. Line a baking sheet with foil and spray with non-stick cooking spray. Take a two inch biscuit cutter and cut four to five rounds (depending on the size) out of one slice of naan. Repeat with other slice of naan. Place naan rounds on the baking sheet. Dollop a teaspoon of pizza sauce on top of each circle followed by chicken chorizo, green pepper, mushroom and then cheese!! Bake for about 10 minutes or until golden brown. Enjoy!!!
All images and text ©