foodie fridays: orzo stir-fry with garlic soy marinated chicken thighs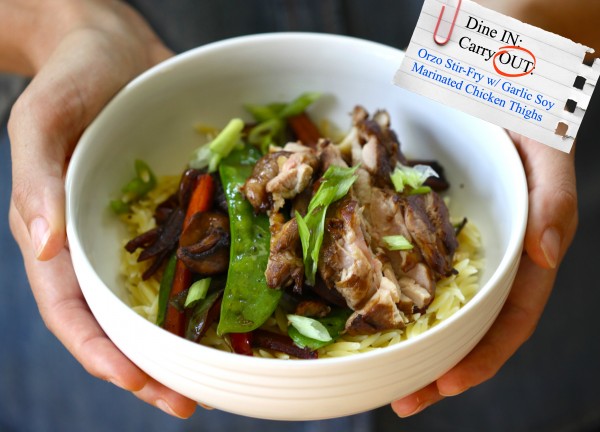 Some of you may be questioning me right this second.
Some of you may feel a little perplexed and slightly baffled with a side of Buffy the Vampire Slayer, "I don't think so."
Wait. Whatever happened to the original Buffy? I'm not talking about Sarah Michelle Gellar style, I'm talking Kristy Swanson, how funky-is-your-chicken-does-Elvis-talk-to-you-Luke-Perry-David Arquette-Hillary Swank-cameo Buffy. I was slightly obsessed with that movie. Probably because I wished I looked that good in neon tights and a sports bra while killing vampires.
Anyways, where was I? Oh, yes. You're probably wondering, how does one eat stir-fry sans rice?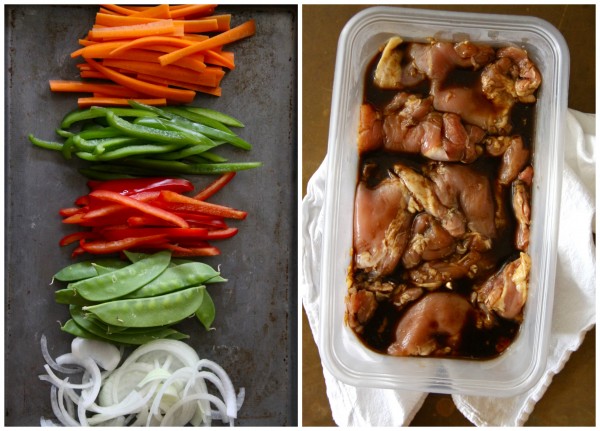 This is where I fill you in about how rice and I don't get along. It's not for a lack of trying. I've attempted the 2 to 1 water to rice ratio. Boiled. Strained. Buttered. Fluffed. And still, every time I attempt to make rice, it looks like a giant white poo-poo platter. Major gross-town.
I realize this is where you tell me, "Lauren, fo' realizees. Just buy a rice maker." Trust me. I have gone over and over in my mind contemplating buying a rice maker. But for some reason, I just can't do it. I am so the type of person, if I can't do it myself, why bother. So until I can perfect making rice from scratch, I will continue to be sans rice, unless Mr. B whips up a batch.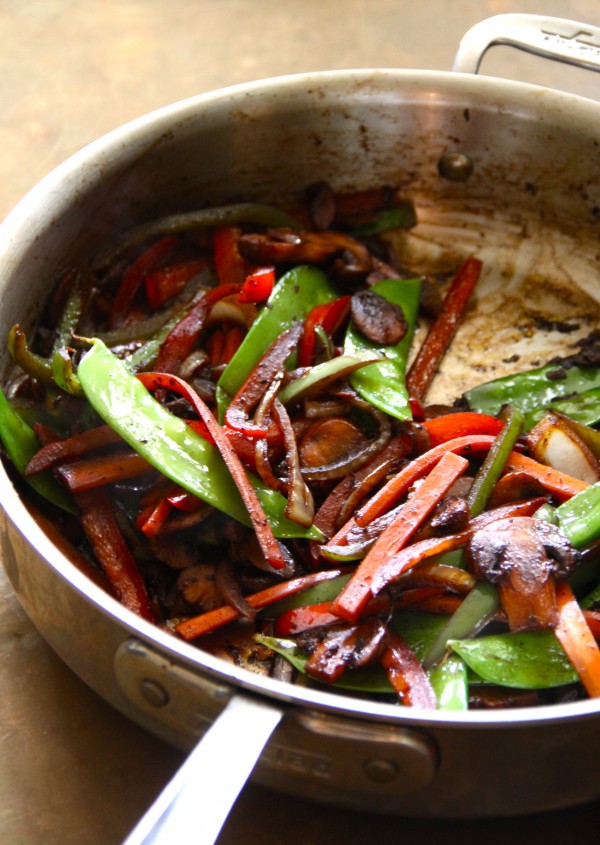 Which brings me to the point of today's post! If you too don't want to labor with rice, or if rice constantly gives you the middle finger, why not try orzo instead? I'm telling you the consistency and texture blends beautifully with all the veggies. And with this marinade from one of my favorite food bloggers, Liz, you totally say rice, schma-ice. Or something like that. Just make sure you add garlic to keep the vamps away.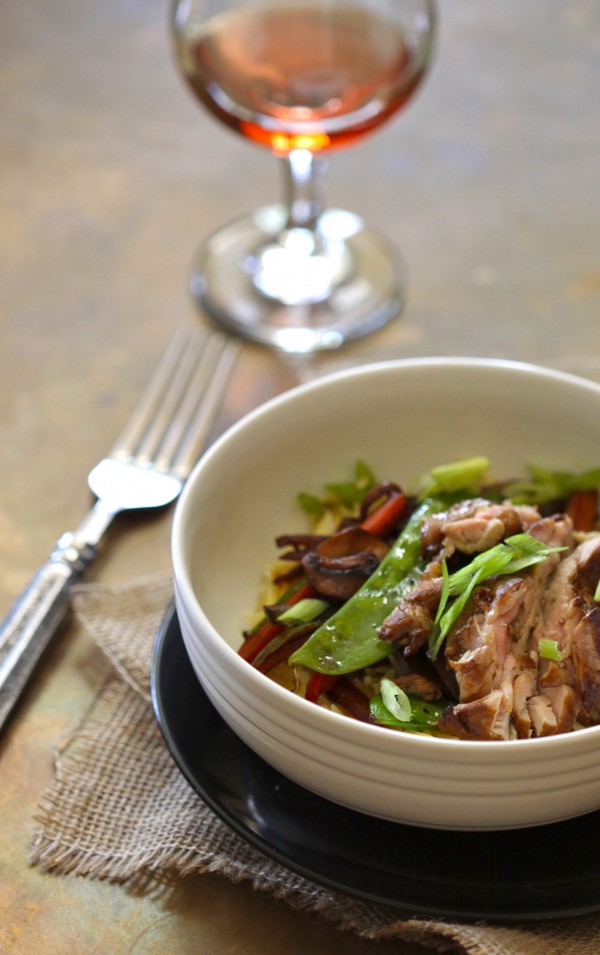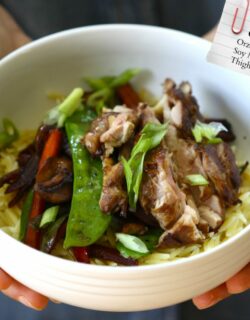 Orzo Stir-Fry with Garlic Soy Marinated Chicken Thighs
Ingredients:
for the garlic soy marinade:
**recipe from The Lemon Bowl
1.5 lbs boneless skinless chicken thighs
1 1/2 cups orzo
2 tablespoons olive oil
3 large carrots, peeled, chopped
1 red bell pepper, sliced
1 green bell pepper, sliced
1/2 cup snow peas
1 yellow onion, sliced
1 cup mushrooms
1 tablespoon fresh ginger, grated
1/4 cup chicken stock
salt and pepper
green scallions, sliced, garnish
Directions:
for the garlic soy marinade:
**recipe from The Lemon Bowl
Place chicken and marinade in a plastic container. You will want to marinate the chicken for at least an hour or overnight for more flavor.
Bring a pot of water to a boil, add the orzo. Cook according to package instructions or until al dente. Strain and set aside. Meanwhile, preheat a skillet to medium-high heat. Add a tablespoon of olive and start sauteing chicken. The first side takes about 7 minutes and then flip. The other side will take about 4 minutes. Remove chicken from skillet and set aside on cutting board. Let it cool slightly and then thinly slice the chicken.
In the same skillet, add another tablespoon of olive oil and all the veggies with a little salt and pepper. Cook veggies until softened about 8 minutes. You will want to deglaze the pan with chicken stock to pick up any flavor left over from the chicken. Remove pan from heat and set aside. In a large bowl add orzo and veggies, toss to combine. Add chicken slices on top. Serve in big ol' bowls!
garlic soy marinade is from Liz of The Lemon Bowl
All images and text ©