foodie fridays: peanut butter nutella pie with crispy bacon & crushed golden grahams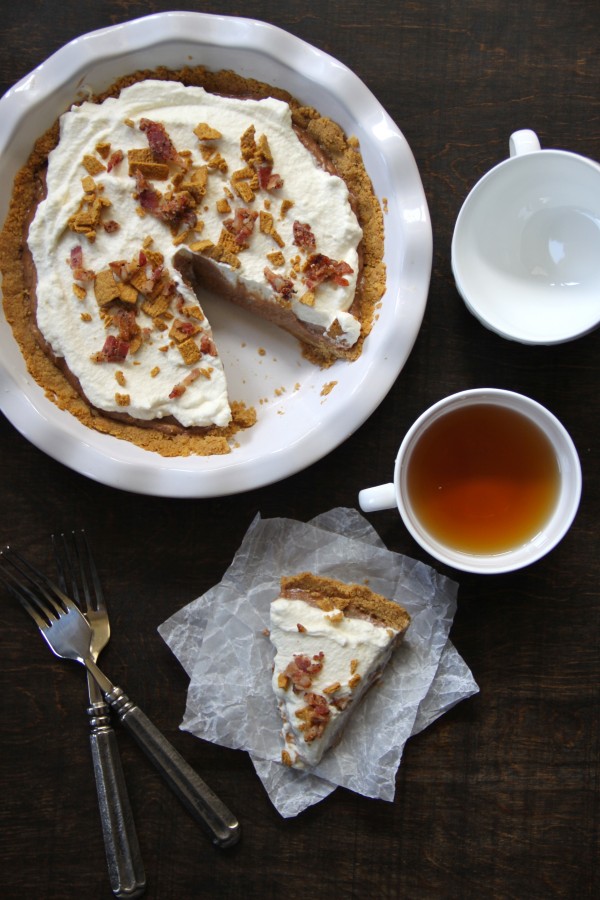 Hair maintenance was a little tricky for me growing up.
I was never the girl that who could wash her hair, leave the house, and not look like a wet dog. I was never the girl with a full up-do at Prom. And, I was never the girl whose hair required one set of hot rollers. Come to think of it, I'm not entirely sure how I survived my teen years not looking like the lead singer from Poison.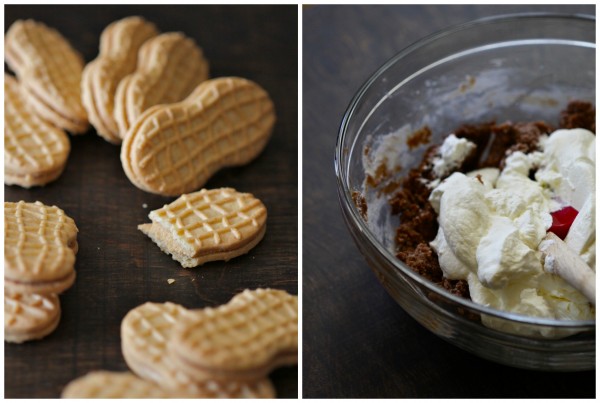 I remember getting up super early in high school and plugging in two sets of hot rollers. Bless my mother's heart because in order to accomplish a complete head "curlage" before school started, it was a two person job. So, every Monday through Friday, there we would be in the bathroom. My mom would take one side of my head and I the other. Due to the lack of sleep and trying to work with hot objects at 6:30am, you can imagine the sounds my father and brothers heard coming out of that bathroom. I think that's where the term "ear muffs" came from.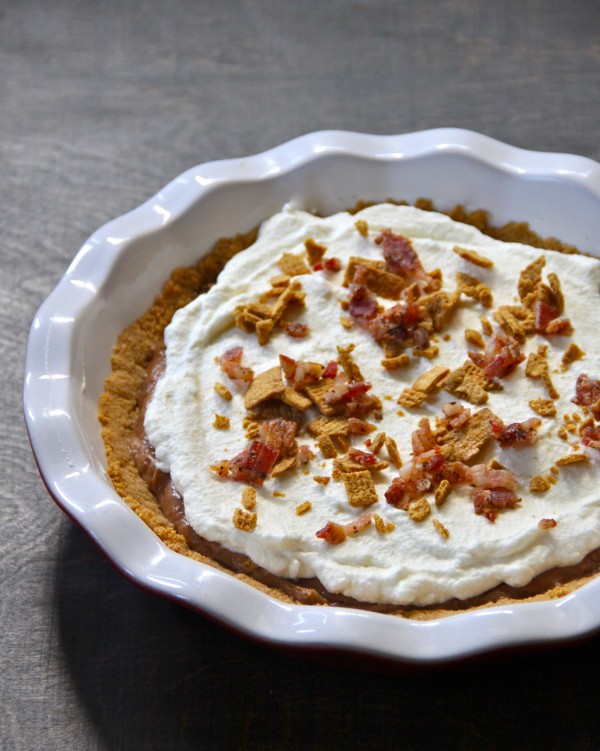 Thankfully, by the time I was a senior in high school the flat iron came out, which gave my mother and I our sanity back. I should probably should write the CHI people and tell them they saved a mother-daughter relationship. It seems like the right thing to do.
And speaking of the right thing to do, I need to tell y'all about this peanut butter nutella pie. You're probably thinking, "Oh, Lauren, the nutella pie scene is so 2011." I would respond with, true, but what if I told you the crust was made of nutter-butter cookies and there's zero yeast things in this pie? Then would you consider it be more 2014? Yes? Sa-weet!
Plus, the piece de resistance is the topping! Bacon and crushed Golden Grahams should totally be a cereal. Maybe not an everyday cereal, but a cereal nonetheless. So, what do you say? Join me in the peanut butter nutella pie with bacon and crushed golden love fest? Hot rollers not required.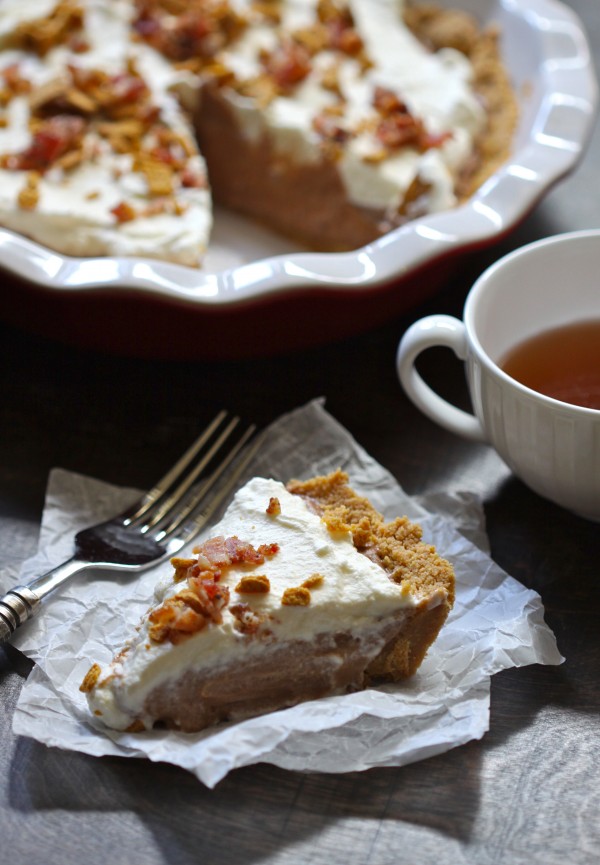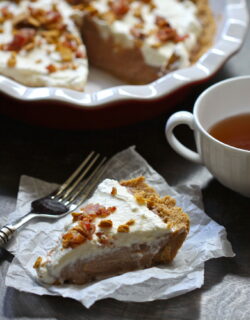 Peanut Butter Nutella Pie with Crispy Bacon & Crushed Golden Grahams
Ingredients:
1 1/2 cups Nutter Butter cookies
pinch of kosher salt
4 tablespoons unsalted butter, melted
1/4 cup nutella
1/4 creamy peanut butter
1/2 cup + 2 tablespoons confectioners' sugar
2 cups cool whip
1 teaspoon vanilla extract
2 tablespoons, bacon, cooked and chopped
1 cup crushed Golden Grahams
Directions:
Preheat oven to 350 degrees.
Place cookies with kosher salt into a food processor. Pulse until the cookies resemble almost a breadcrumb quality. Add the melted butter and pulse until the cookies like breadcrumbs are wet. Spray a 9-inch pie plate with non-stick cooking spray. Take the cookie crumbs, and press them gently and up the sides of the pie plate. You'll want to freeze the crust for about 15 minutes so it will set properly. Once the pie sets, take it out of the freezer and into the oven. Bake for about 10 minutes or until golden brown. Let it cool completely before adding topping.
Meanwhile, in a large bowl, combine peanut butter, nutella, 1/2 cup sugar, and 1/4 teaspoon of salt. Stir until everything is well combined. Gently add the 1 cups of Cool Whip to the peanut butter nutella mixture. Spread the peanut butter nutella mixture into the crust. Refrigerate for about 30 minutes.
Once the pie is chilled, remove from fridge and spread the remaining 1 cup of Cool Whip on top. Top Cool Whip with bacon and crushed Golden Grahams. Serve immediately!
recipe adapted from Food and Wine Magazine
All images and text ©