foodie fridays: rice krispie coated fish and chip tacos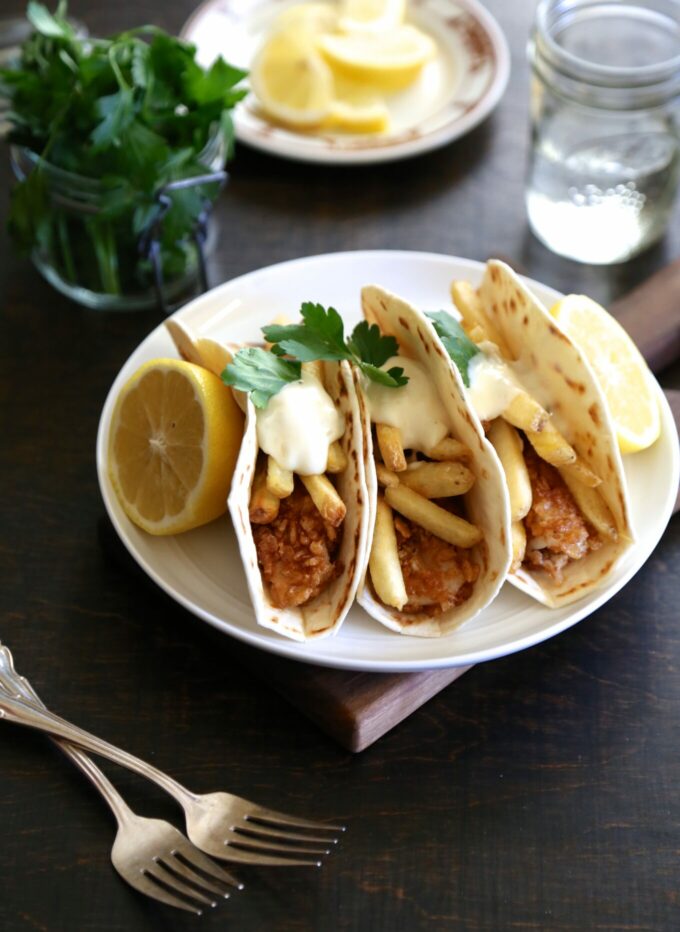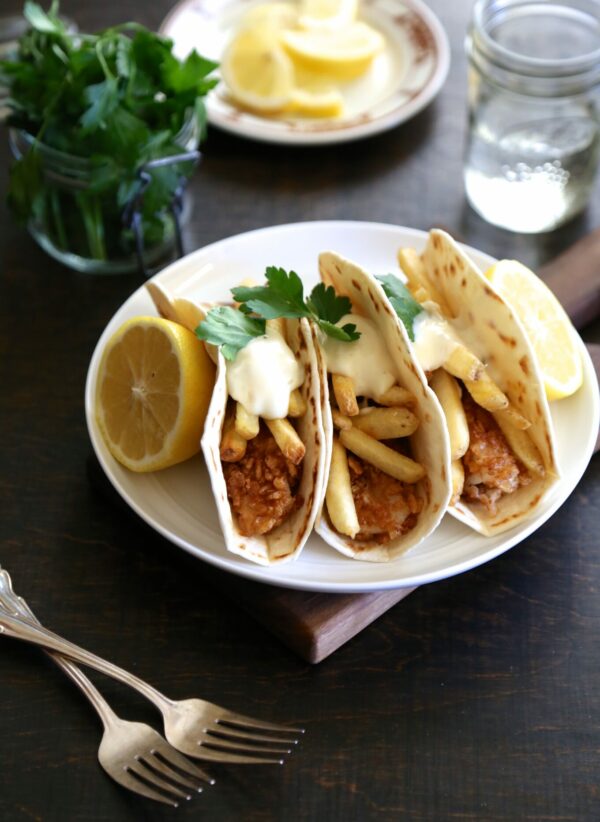 Growing up, I loathed Lent.
I was perplexed as to whyyyyyyyy we had to give up something we loved for forty days. Why not seventeen? Or eight? And let's be real, typically everyone gives up sweets or soda because it's a good time to revisit the New Years resolution diet. Am I right?
I also didn't understand the whole no meat on Fridays situation. Seriously, why not Mondays? Or Tuesday? And can we please talk for a quick second about how McDonald's and Wendy's bust out their fliet o' fish during this religious time out. We know there is no way in sam hill that is real fish. Maybe do a few more vegetarian options? Have you heard of quinoa?
So, this is probably the time where I tell you, I've grown up and fully understand the reason for Lent. Or is this where I confess I'm more Catholic-light than Catholic-Catholic? Sorry, Ma. Either way, no matter what you believe, I do think it's important to reflect and realize there is something bigger than all of us.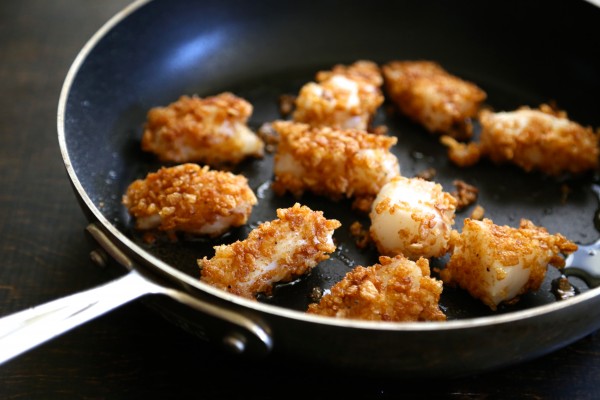 Oh, and you know the Big JC would totally get down on some Rice Krispie Coated Fish and Chip Tacos. Could you imagine if JC brought back this golden cod in a tortilla topped with crispy fries and a tangy tater sauce to his disciples. I think he would saying something like, "Yo, Peter! These tacos are snap, crackle and pop man!"
And that's why we eat fish on Fridays. True story.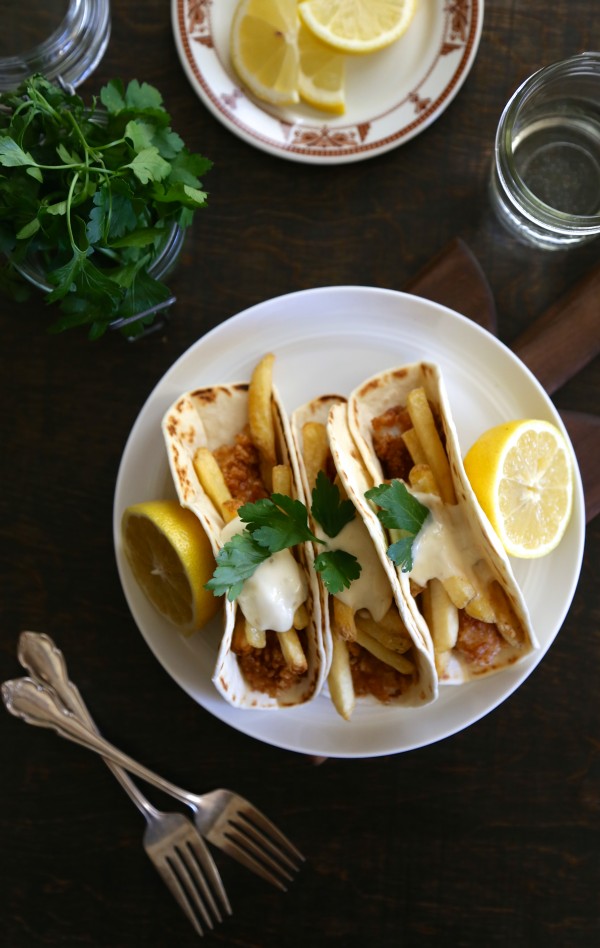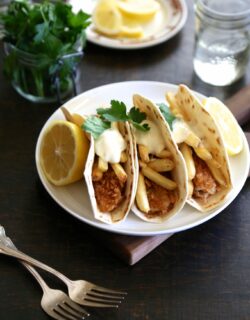 Rice Krispie Coated Fish and Chip Tacos
Ingredients:
3 cups Rice Krispies, crushed
3 egg whites
1 teaspoon kosher salt
1/2 pound cod, cut into cubes
2 tablespoons olive oil
1 package frozen french fries
4 flour tortillas
Tarter sauce, garnish
Cilantro, garnish
salt and pepper to taste
Directions:
Preheat oven to 425 degrees.
Place fries on a baking sheet. Bake for about 25 minutes or until golden brown. Remove from oven and set aside.
Meanwhile, add rice krispies to a bowl with a little salt & pepper. In another bowl, whip eggs whites with teaspoon of kosher salt until frothy. Take a cube of cod, dip into the egg whites and then the rice krispies. Repeat until all cod cubes have been coated. In a skillet preheated to medium-high heat, add the olive oil. Begin to saute fish about 2 to 3 minutes on each side until cooked through.
To assemble, place about 2 to 3 cod cubes on a tortilla. Place a handful of fries on top, dollop tops with tarter sauce, and garnish with cilantro. Serve immediately!
All images and text ©