Ginger Pear Oatmeal Cookie Crisp
Ginger Pear Oatmeal Cookie Crisp is a delightful and flavorful dessert that is easy to make any time of the year!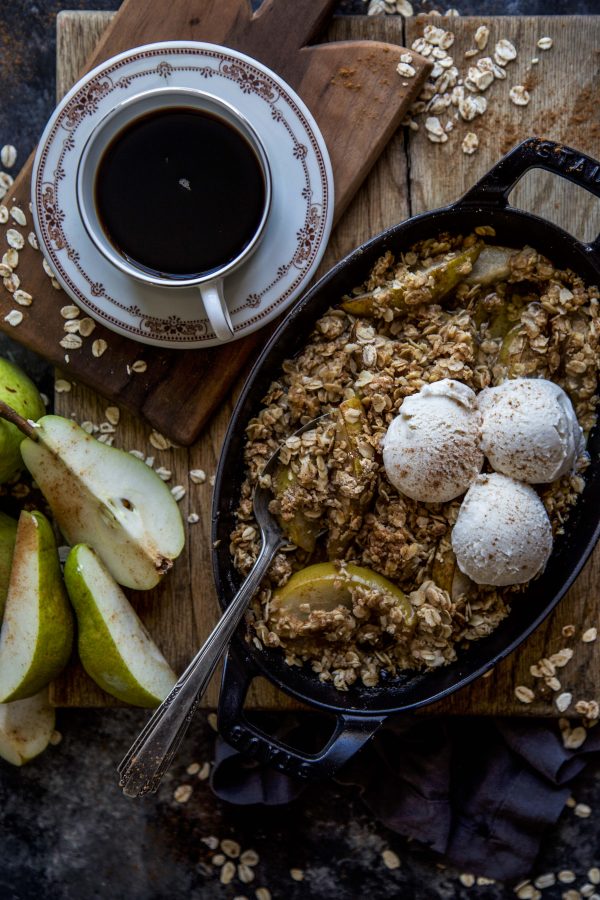 T-minus three days until the big turkey feast.
Are you ready?
I am getting close. Like close, close. So far I've got all the shopping done and the table setup is almost complete. Next up on the list is tackling all the prep work – making the stuffing, cranberry sauce, egg casserole, etc.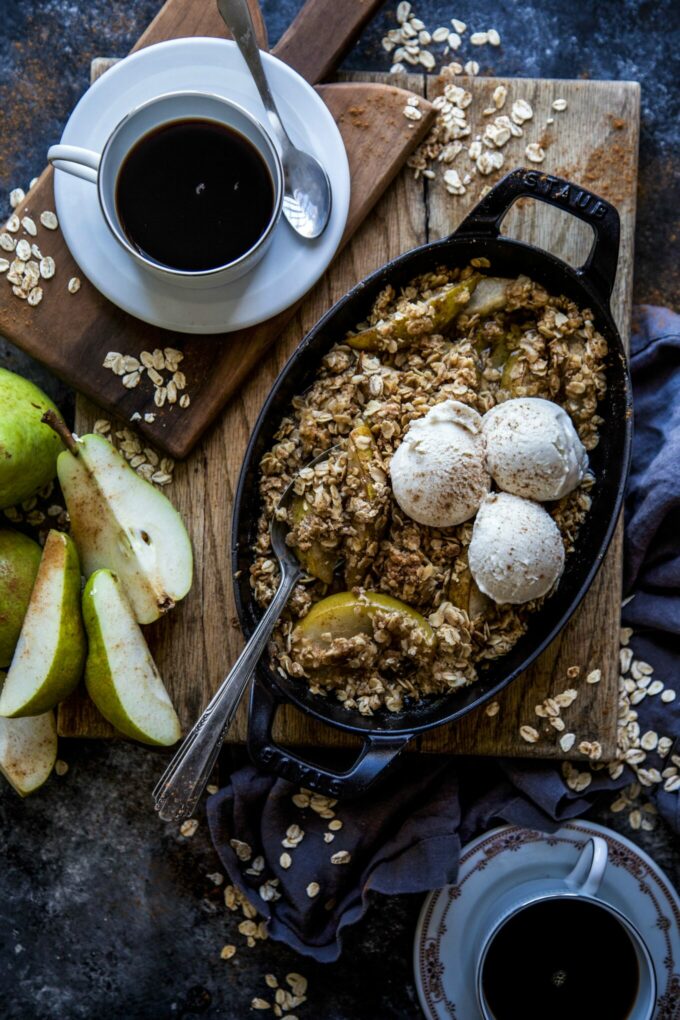 My plan is to have everything ready to go before my family arrives on Wednesday. That way all we have to do is assemble on Thursday, cook and um, relax! Because that's what the holidays are for, right?
But before we head off to the turkey races, I wanted to share with y'all another quick dessert that is so freaking delicious! My father loves pears. In fact, my grandmother actually gives him canned pears for his birthday. Not sure how that tradition got started, but it's quite hysterical.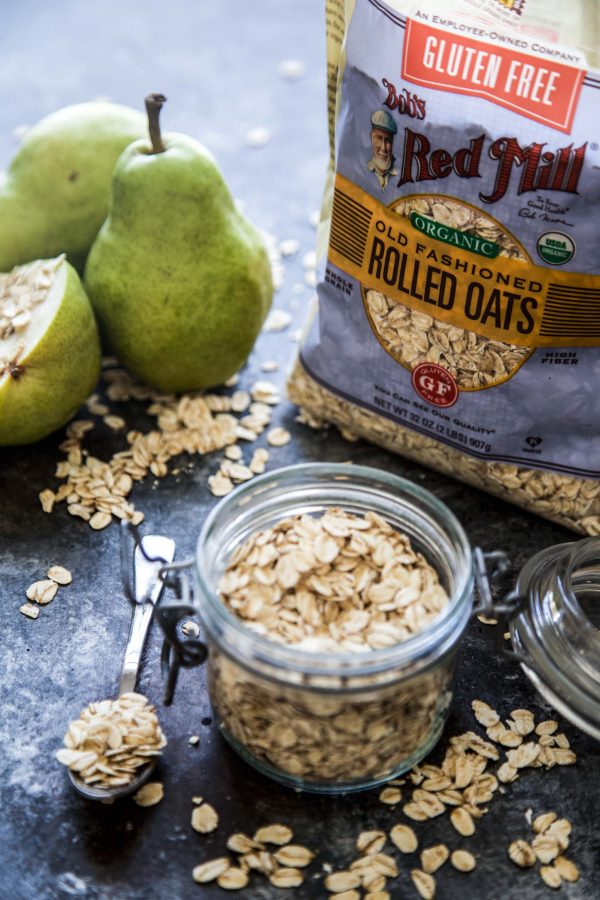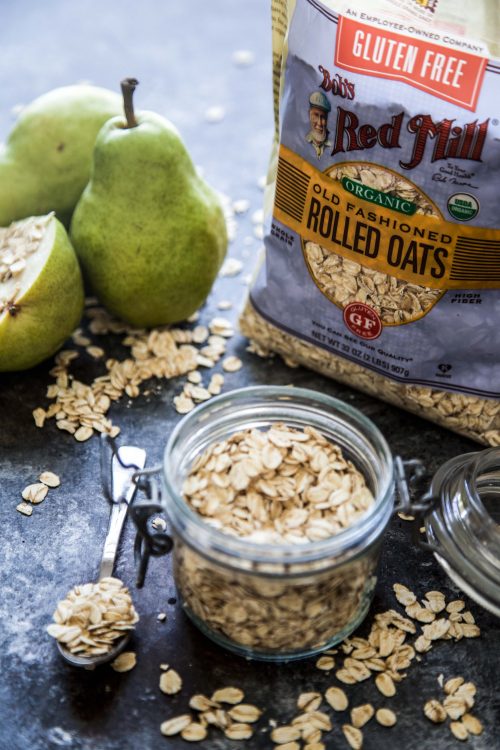 Anyway, you guys know that I am partial to pie so I thought it would be fun to bring a new face to the Thanksgiving dessert situation. Y'all are going to flip over this Ginger Pear Oatmeal Cookie Crisp. What I love about this dessert is that you can make it on the fly thanks to Bob's Red Mill Organic Regular Rolled Oats.
These oats are milled from the highest quality oats in the world and are the perfect choice when making homemade oatmeal, granola or dessert! Besides the golden, juicy pears the top to this crisp is where the magic happens. Toss together Bob's Red Mill Organic Regular Rolled Oats with cinnamon, brown sugar, butter and nutmeg! That's it.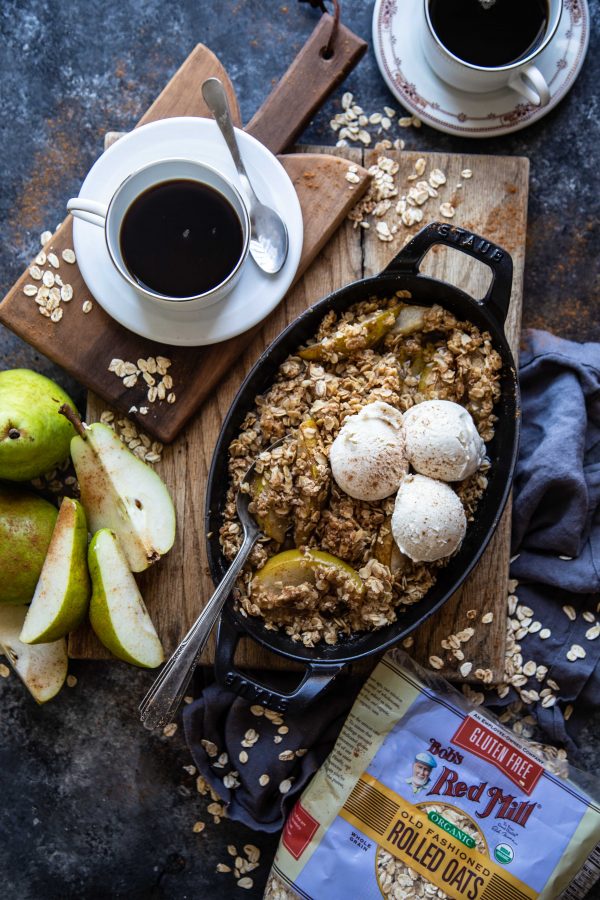 Once you've got everything mixed together just bake and enjoy! Seriously, your guests will flip over this dessert!
Now, I'm off to the races!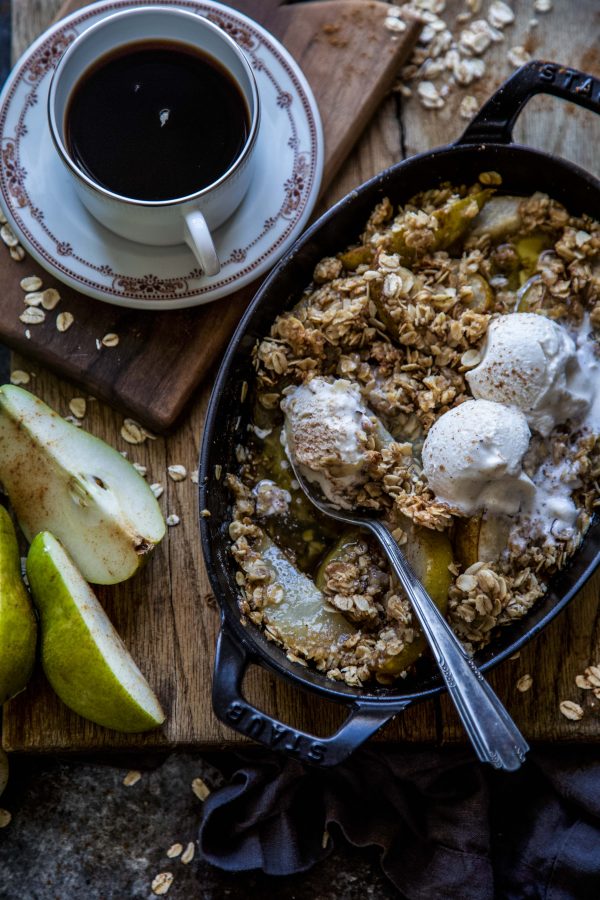 ***This post is sponsored by Bob's Red Mill. As always, all opinions expressed are 100% my own.***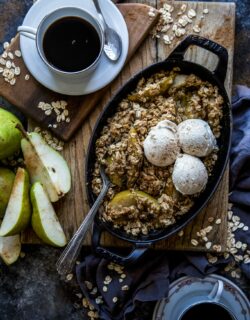 Ginger Pear Oatmeal Cookie Crisp
Ingredients:
6 pears, core removed, sliced
1/2 cup + 1/3 cup brown sugar, divided
6 tbsp unsalted butter, cubed, divided
1 tbsp grated fresh ginger
2 tsp vanilla extract
1 1/2 cups Bob's Red Mill Organic Regular Rolled Oats
3 tbsp all-purpose flour
1/4 tsp cinnamon
1/4 tsp nutmeg
1/4 tsp kosher salt
Ice cream, garnish
Directions:
Preheat an oven to 350 degrees. Spray a 9-inch baking dish with non-stick cooking spray. In the baking dish toss together pears, 1/2 cup brown sugar,  ginger, 3 tbsp butter, and vanilla extract. Spread into an even layer.
Next, in a large bowl combine oats flour, 1/3 cup brown sugar, cinnamon, nutmeg, and salt. Using your fingers work 3 tbsp butter forming into pea sized clumps. It doesn't need to be perfect just enough to spread over the top of the pears. Bake for about 35 to 40 minutes or until golden brown. Remove from oven and garnish with ice cream!
All images and text ©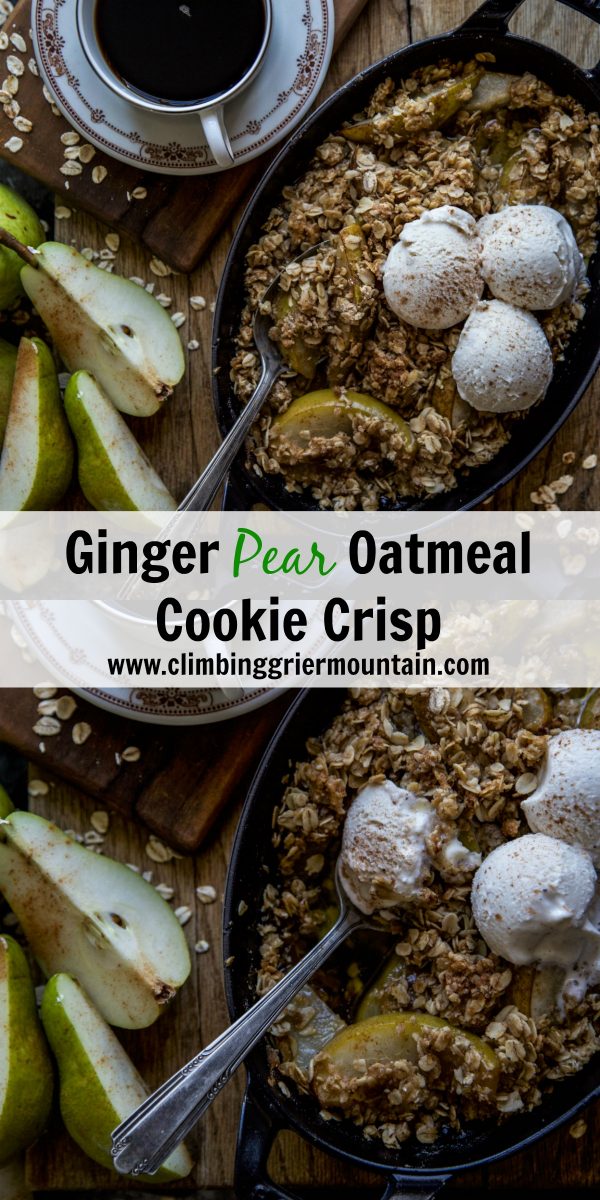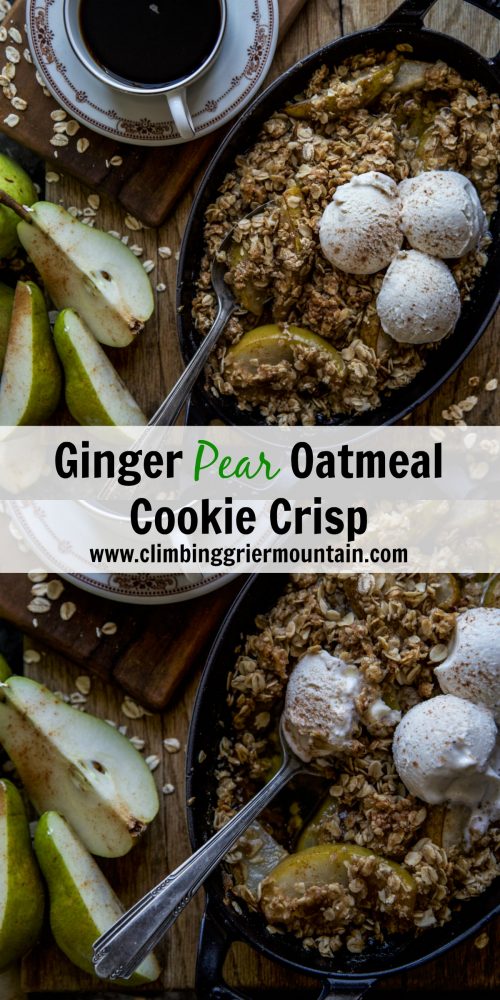 In conclusion, our Ginger Pear Oatmeal Cookie Crisp is a heartwarming dessert that brings together the sweetness of pears and the warmth of ginger, all enveloped in a comforting oatmeal embrace. Enjoy the delicious satisfaction with each and every bite!